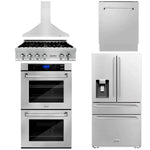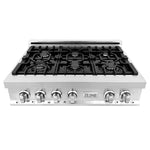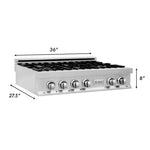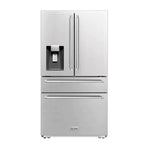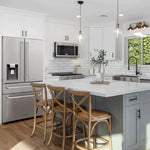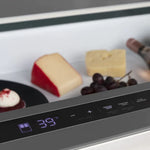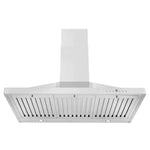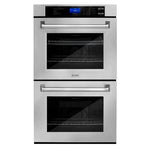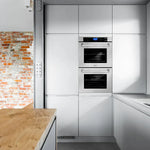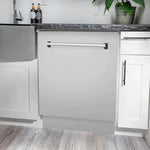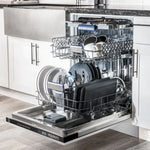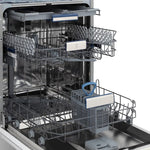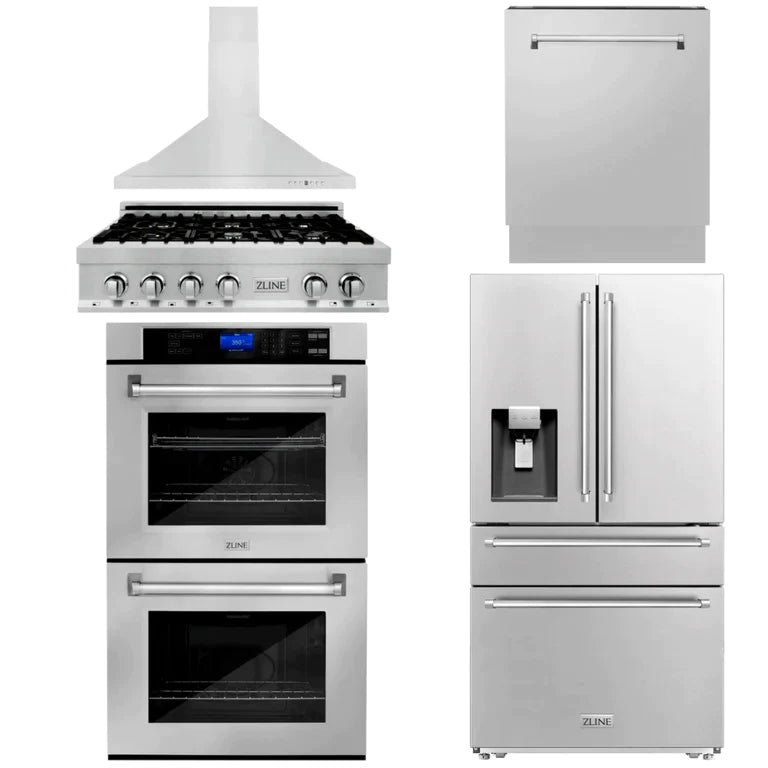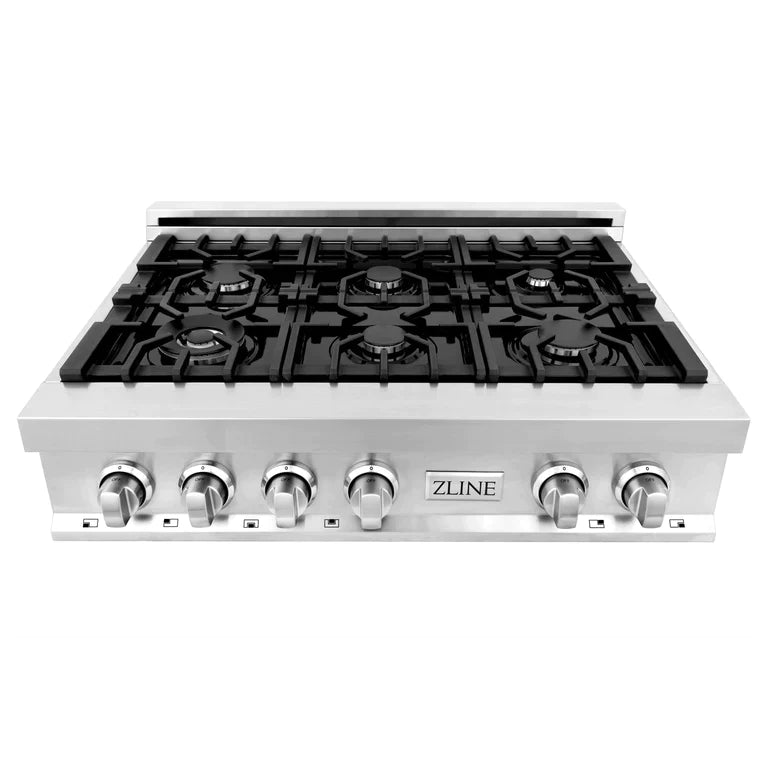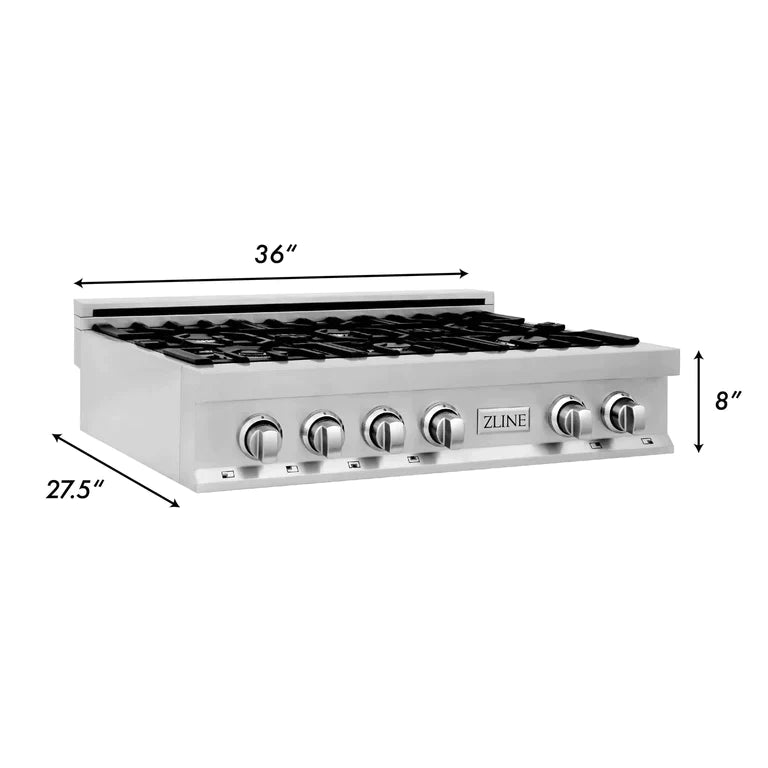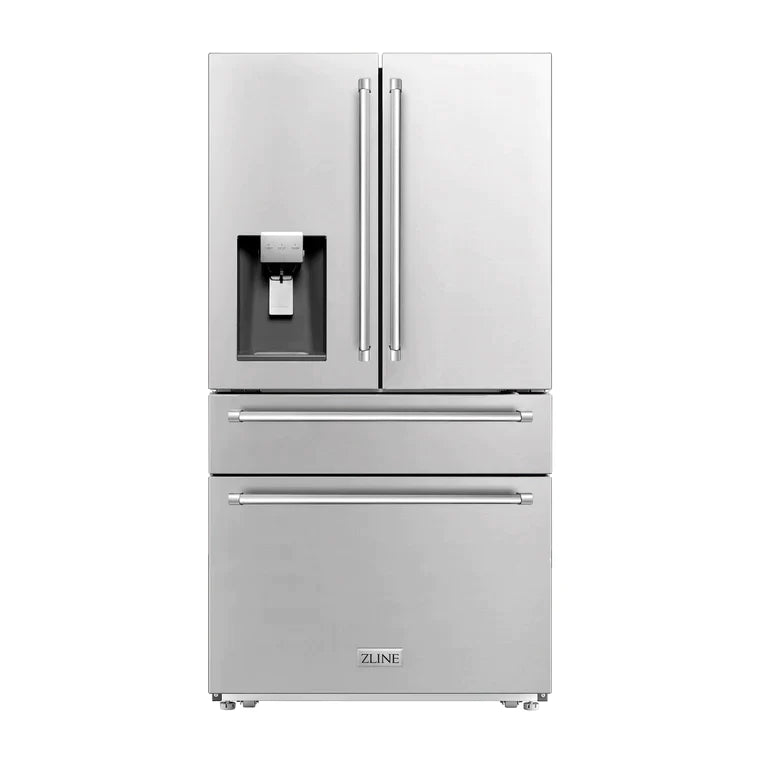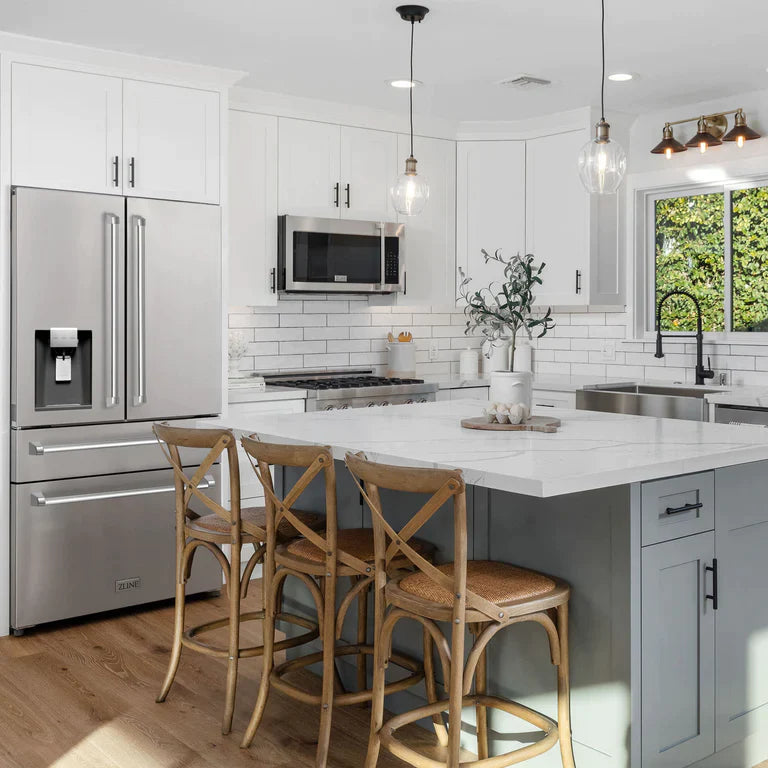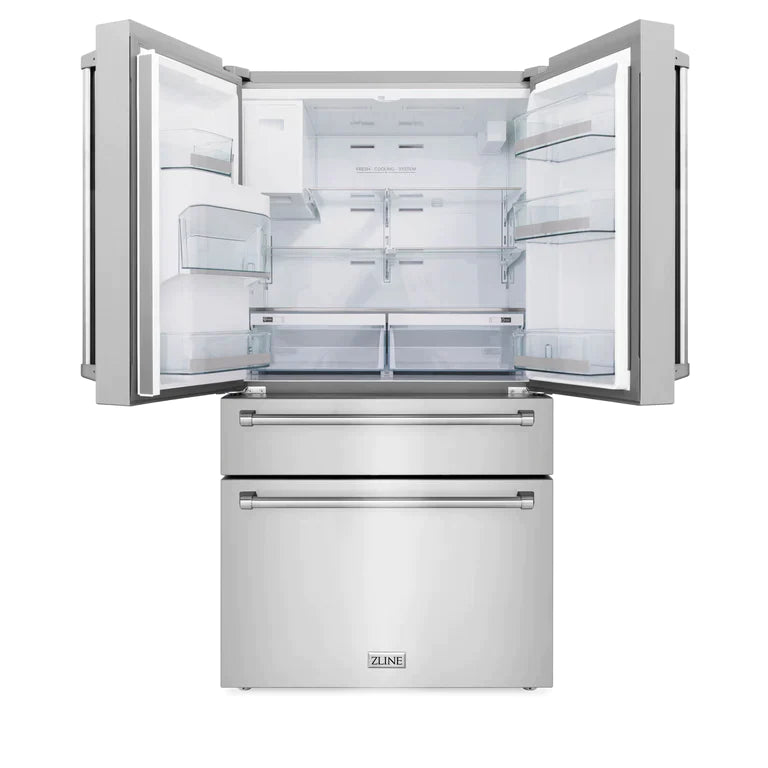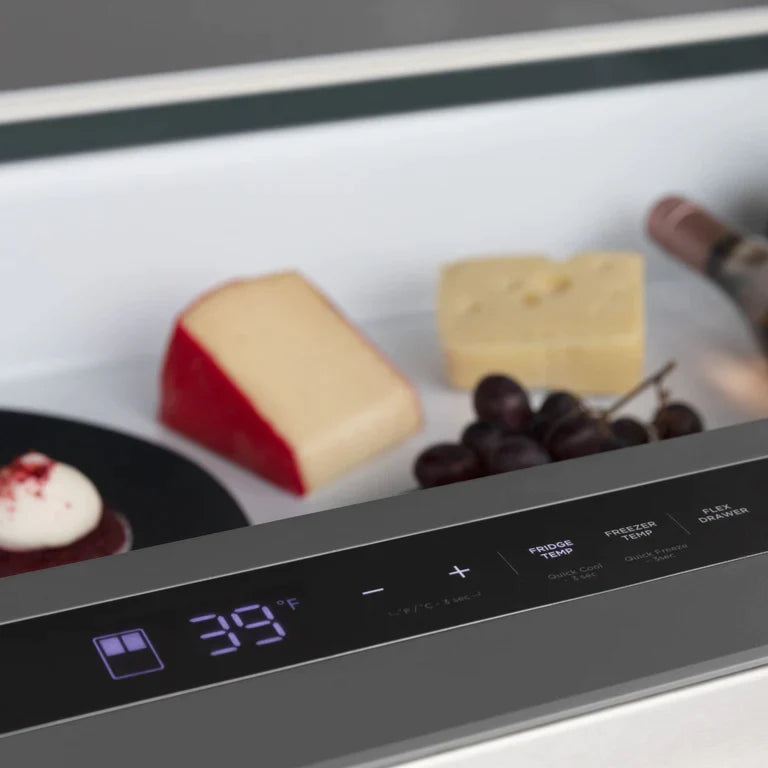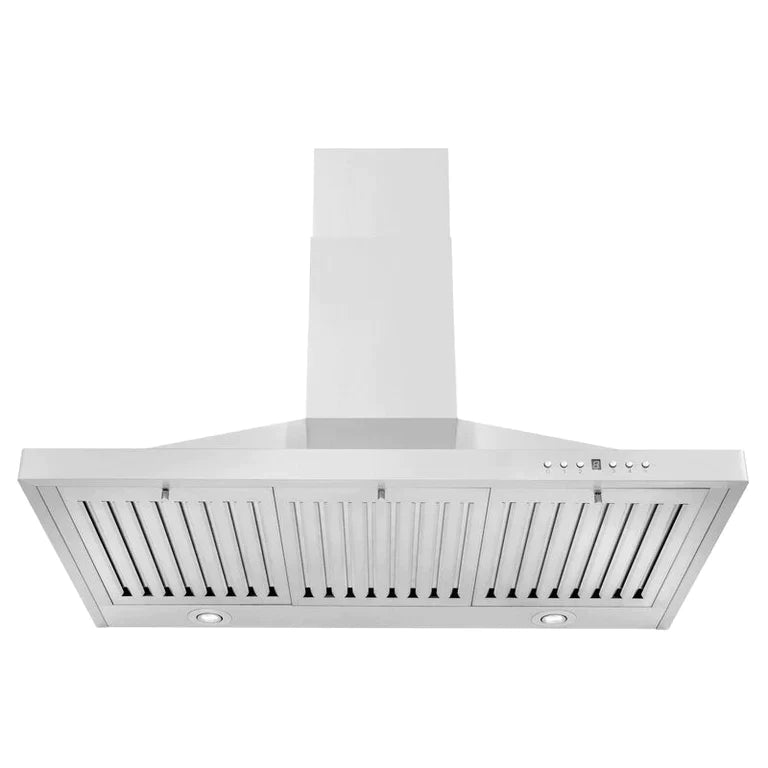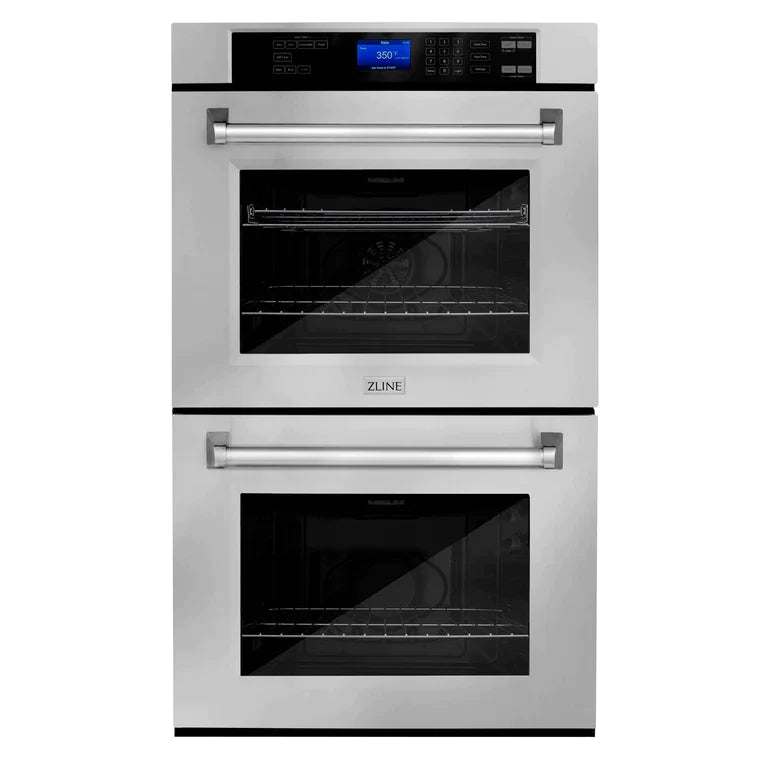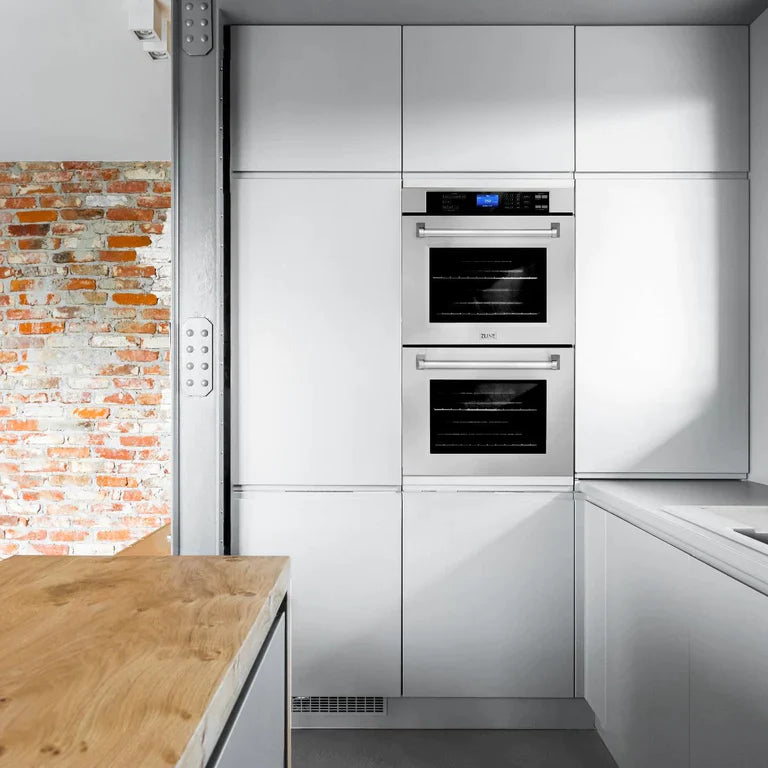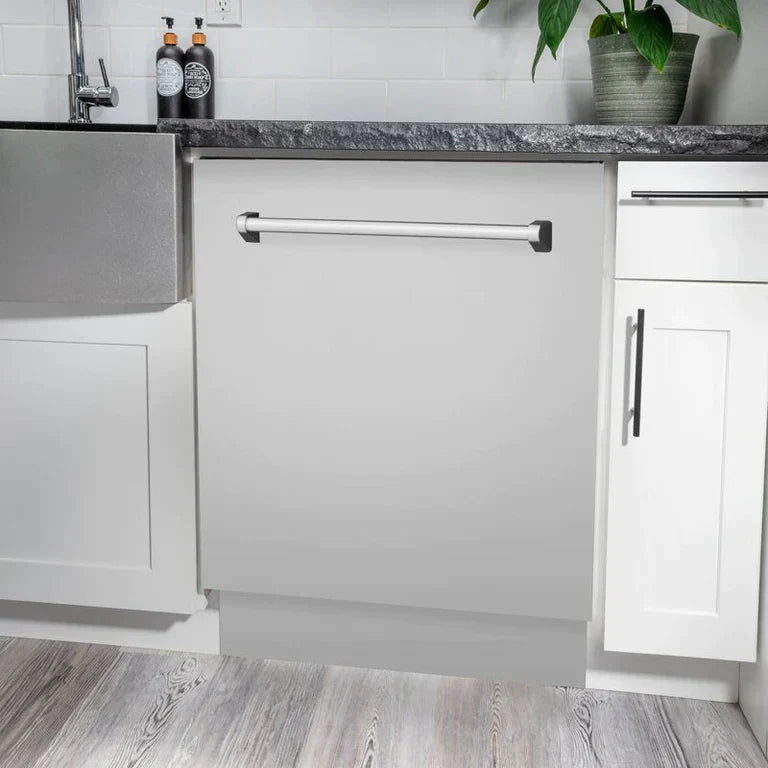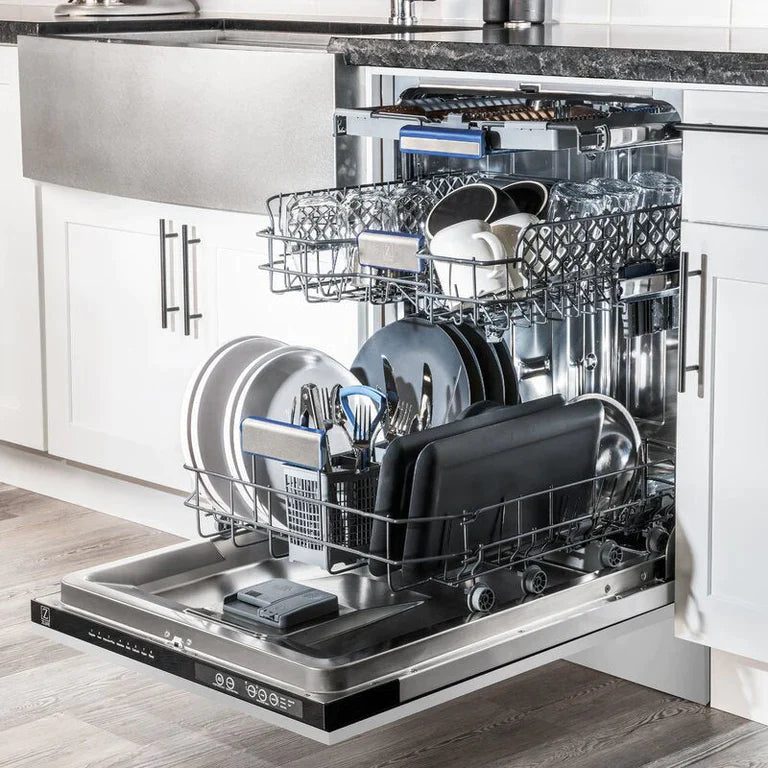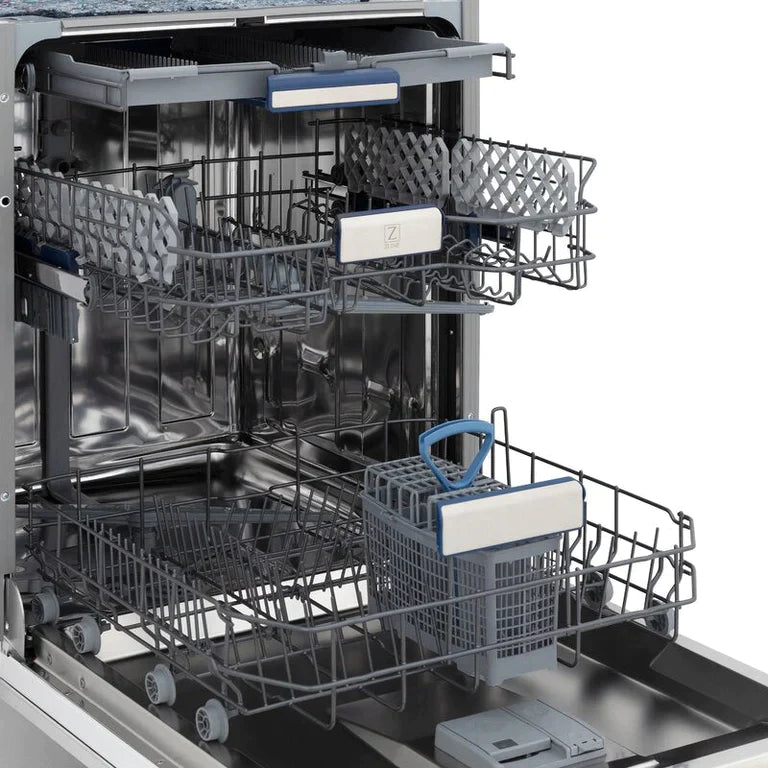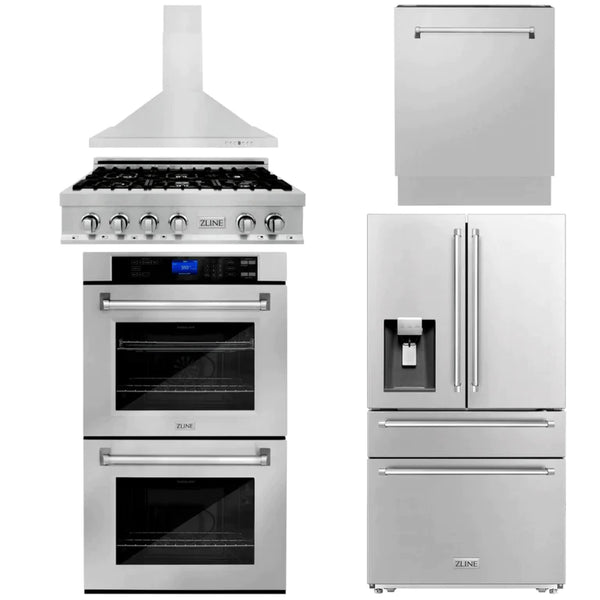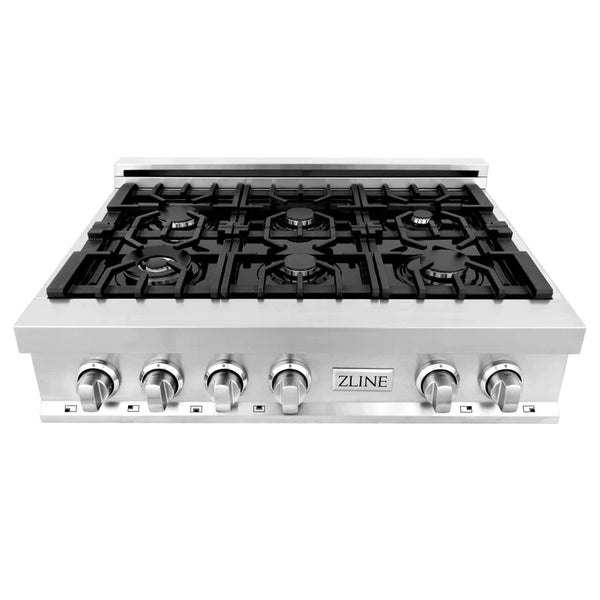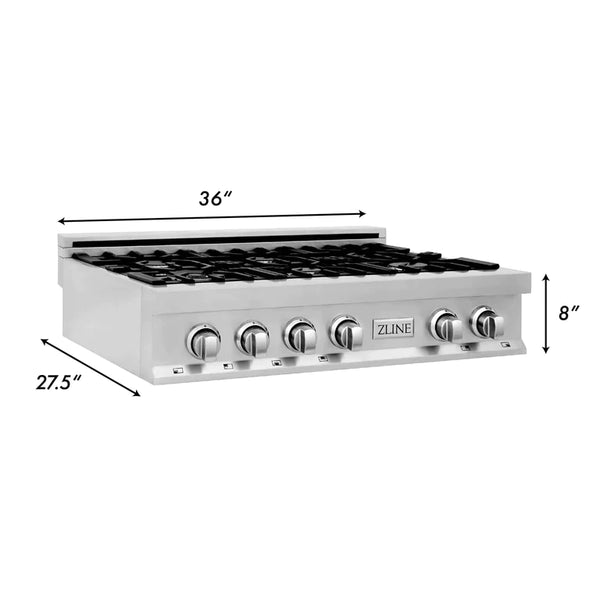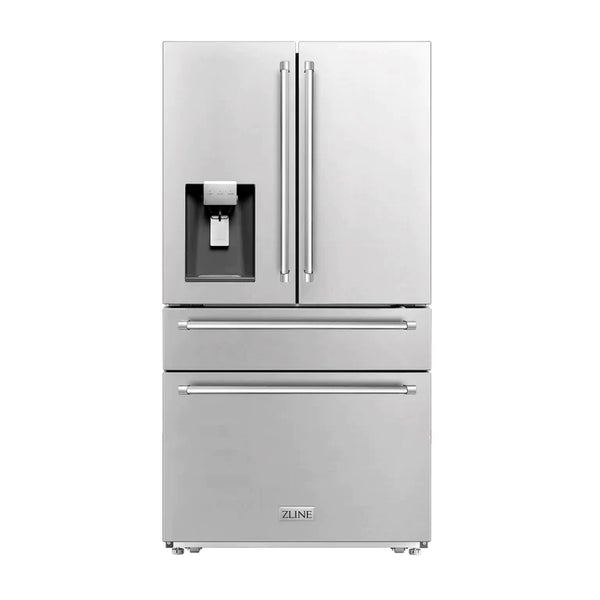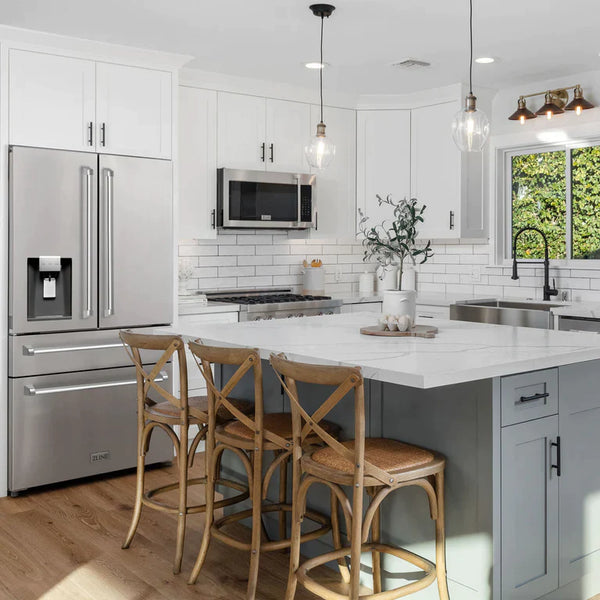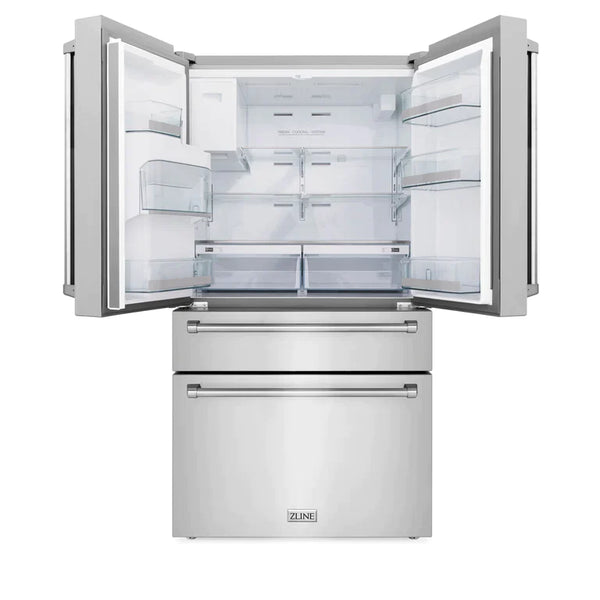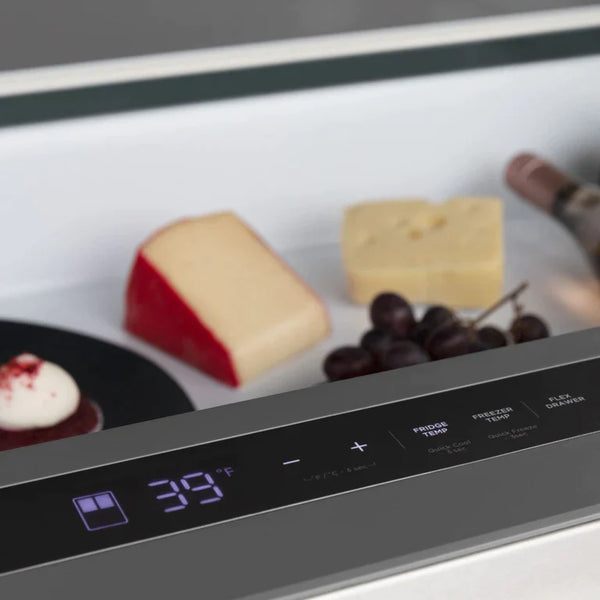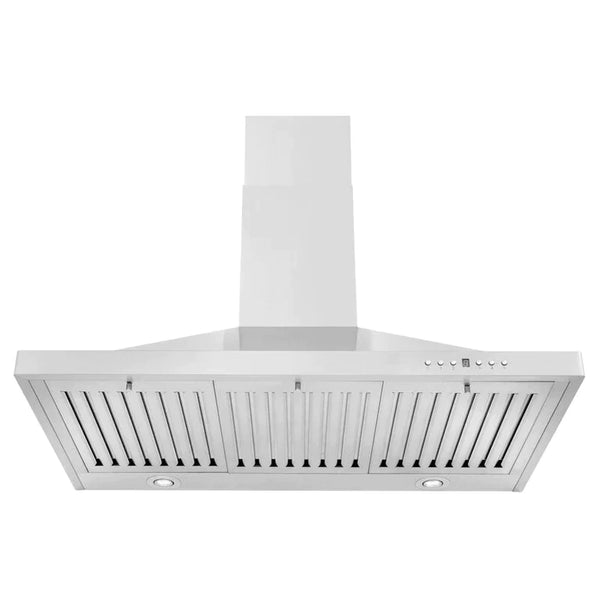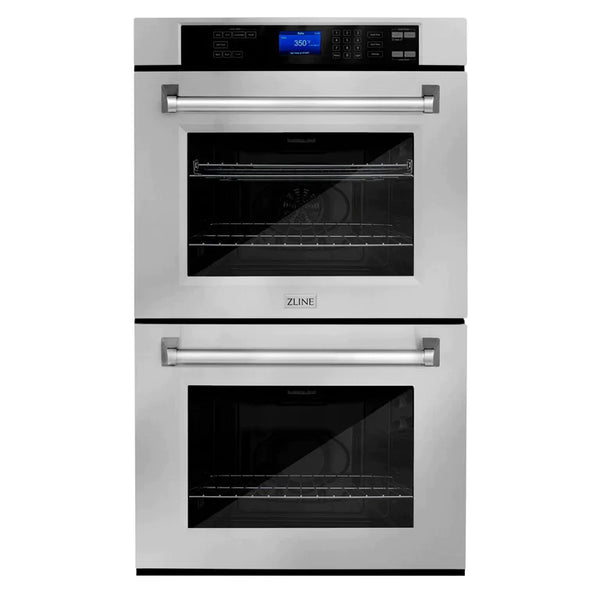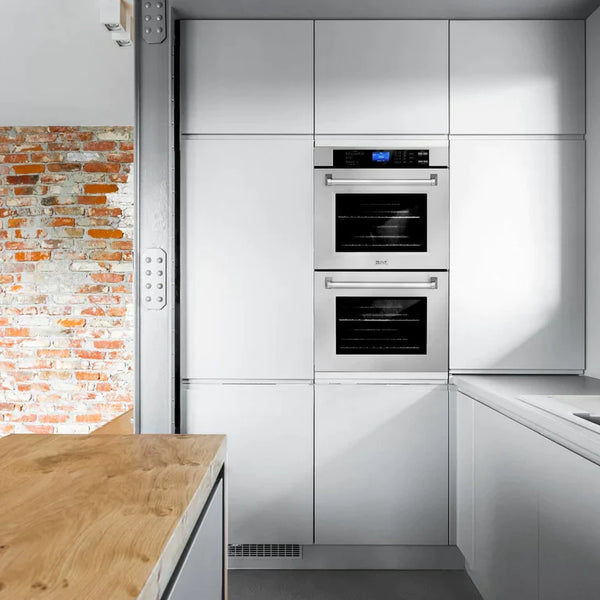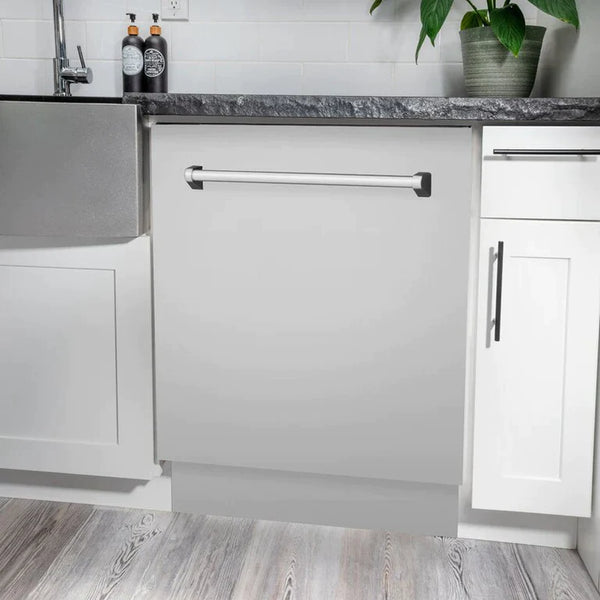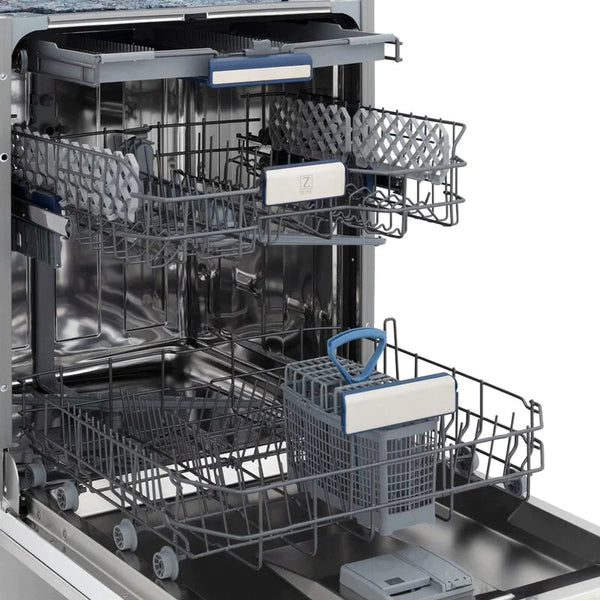 Zoom In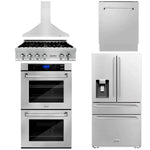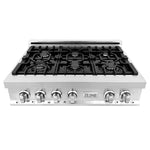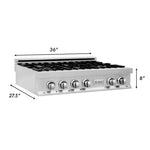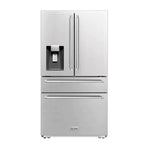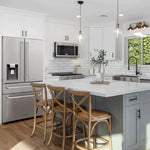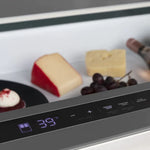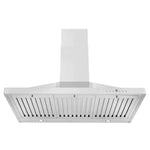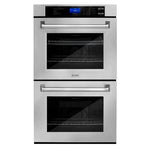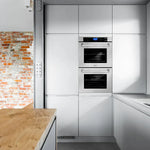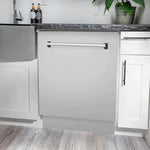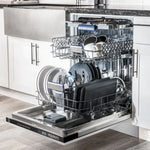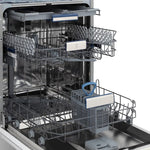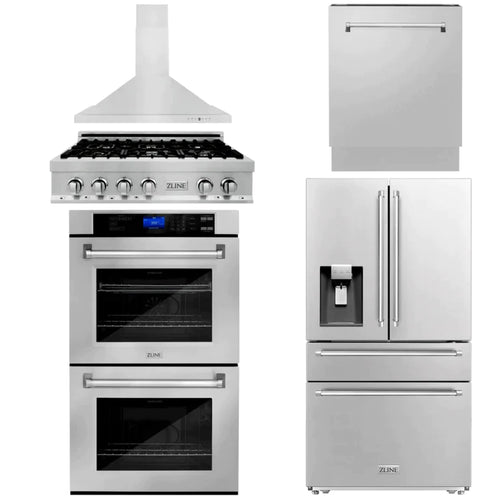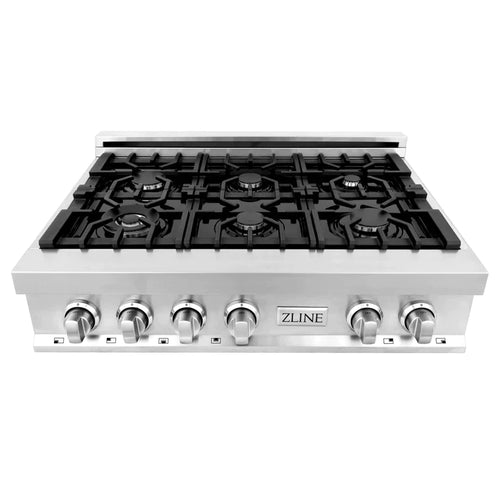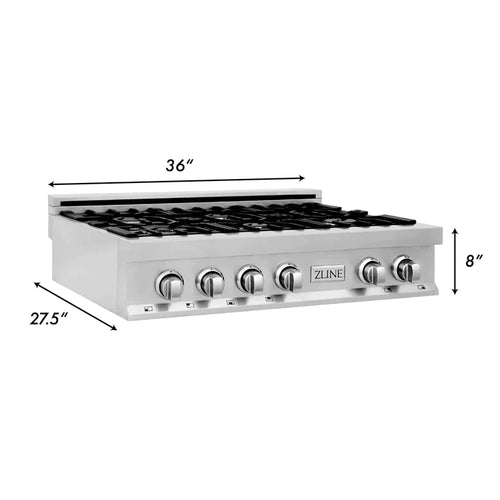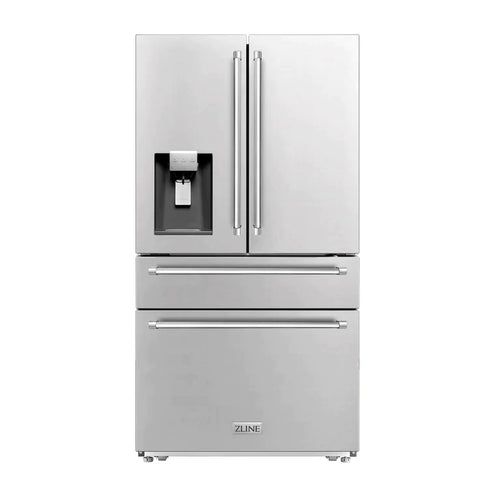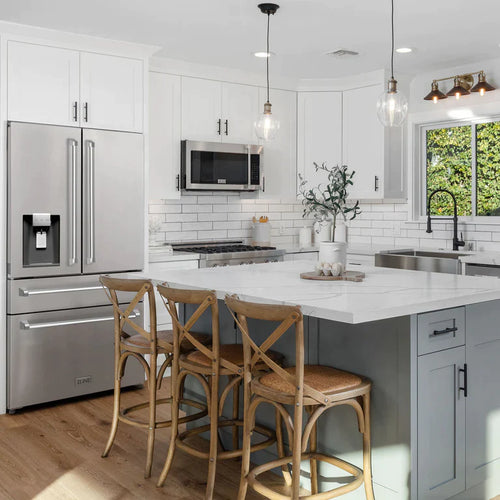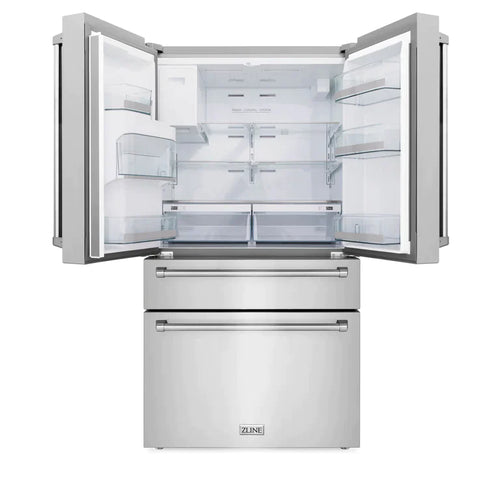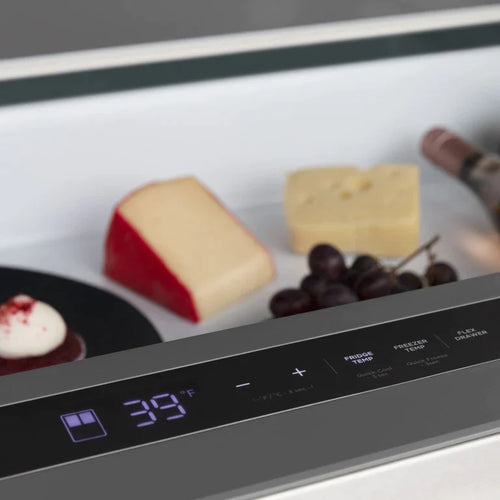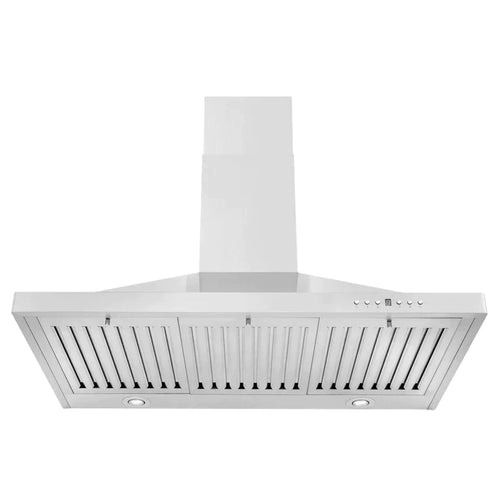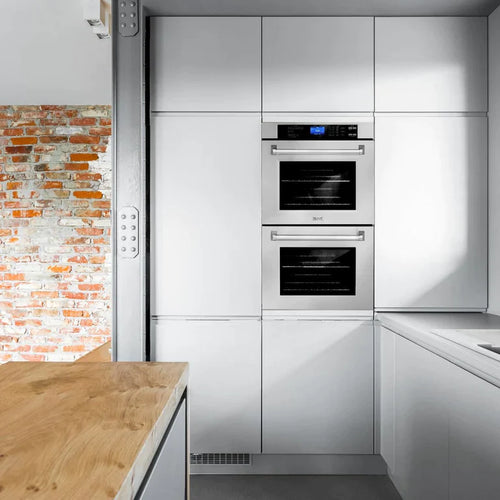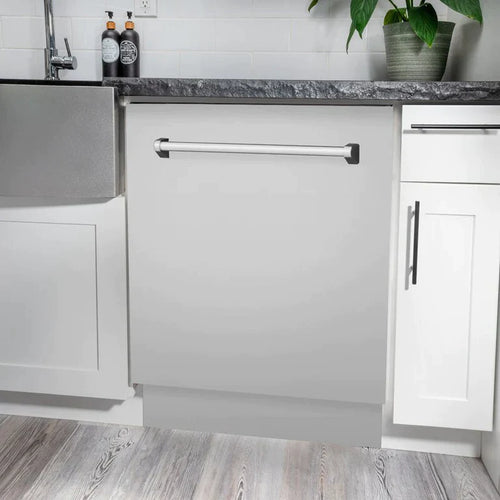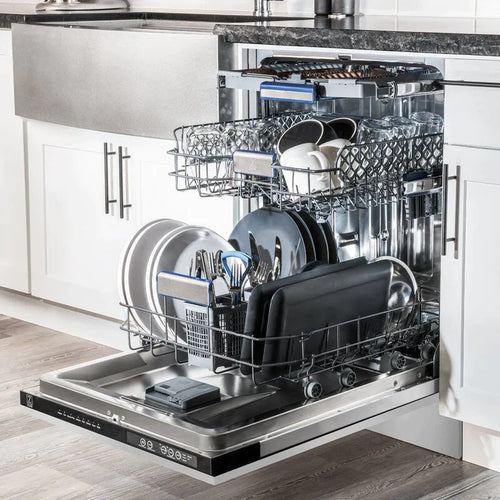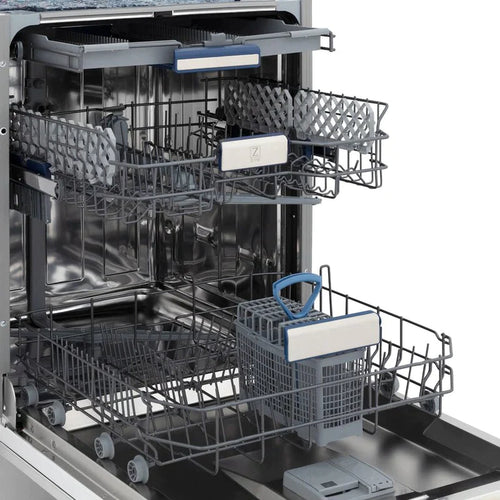 ZLINE
★
★
★
★
★
(16) reviews
Regular price
$10,849.75 USD
Regular price
Sale price
$10,849.75 USD
Unit price
per
Save $-10,849.75
Sold out
Out Of Stock
Free Shipping to USA 🇺🇸
Authorized Dealer
- Please Choose an Option -
View full details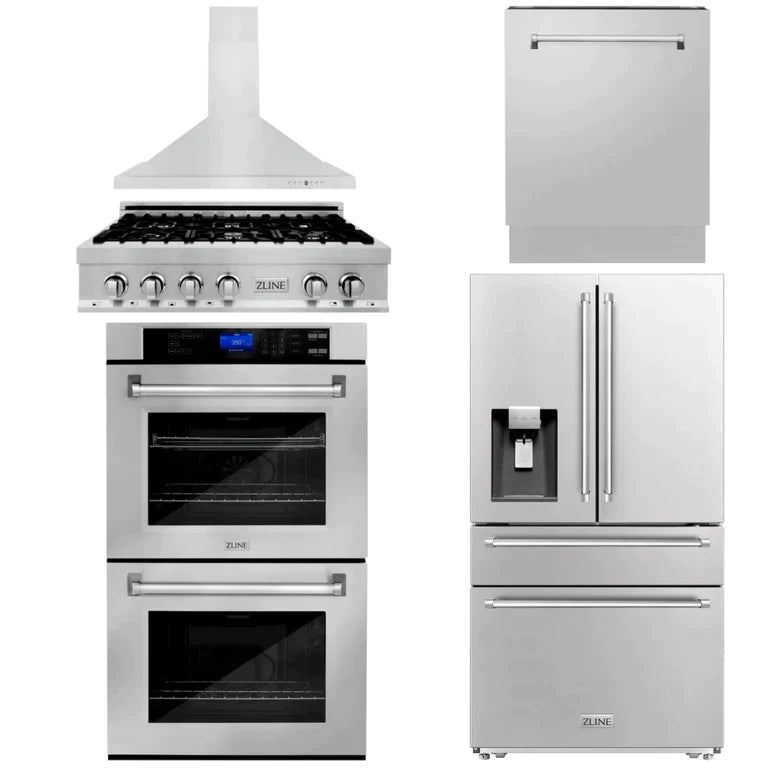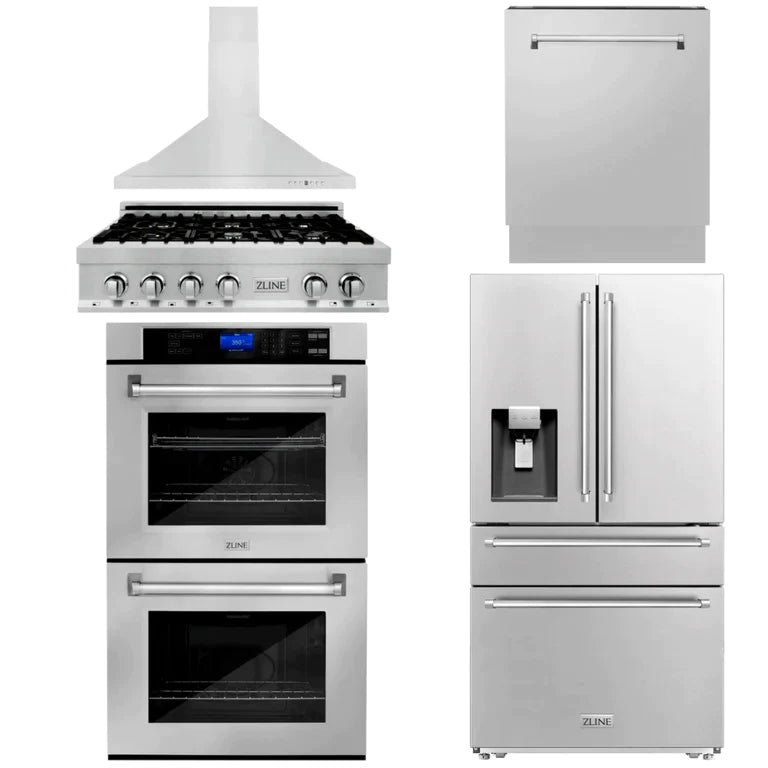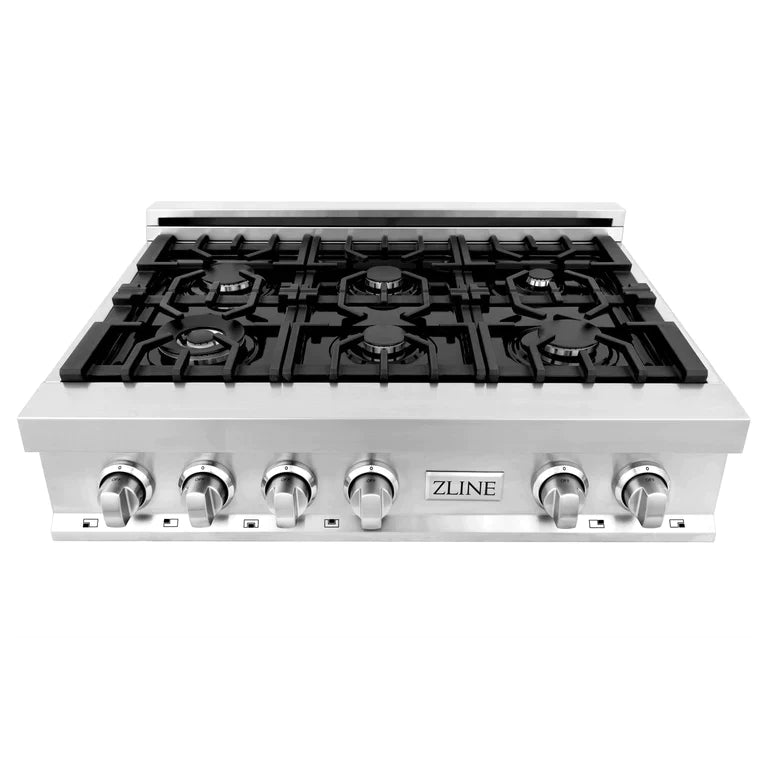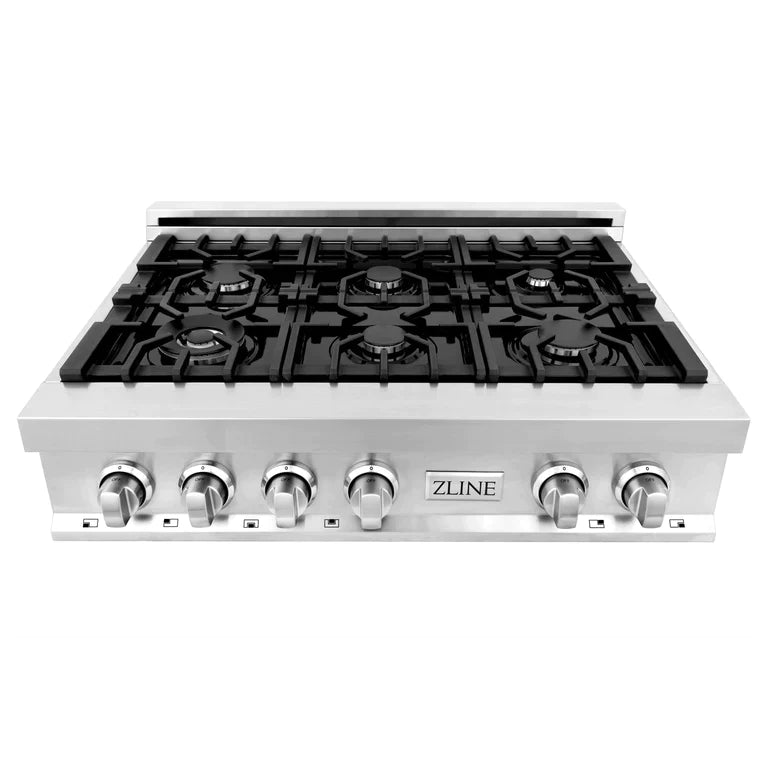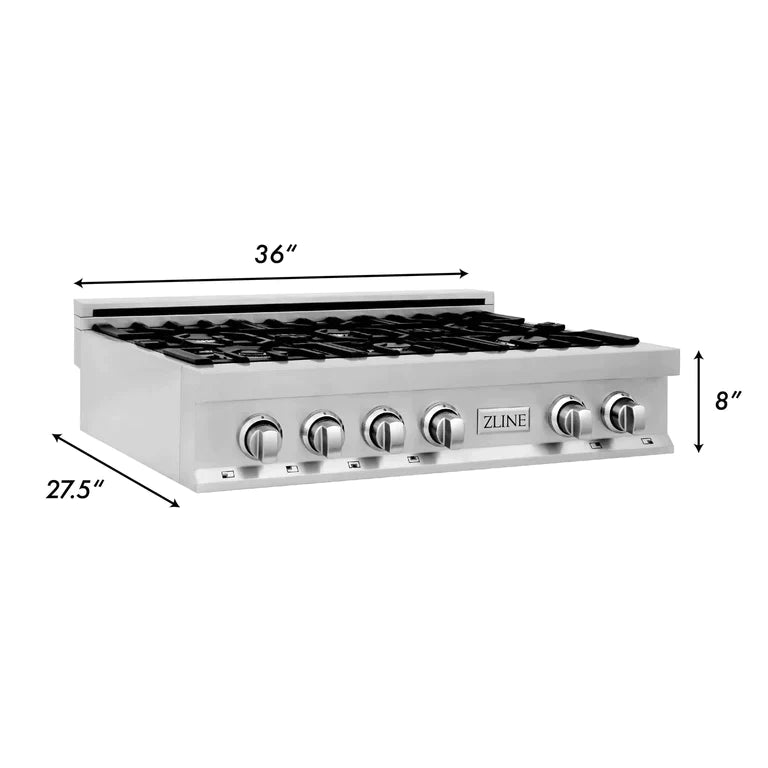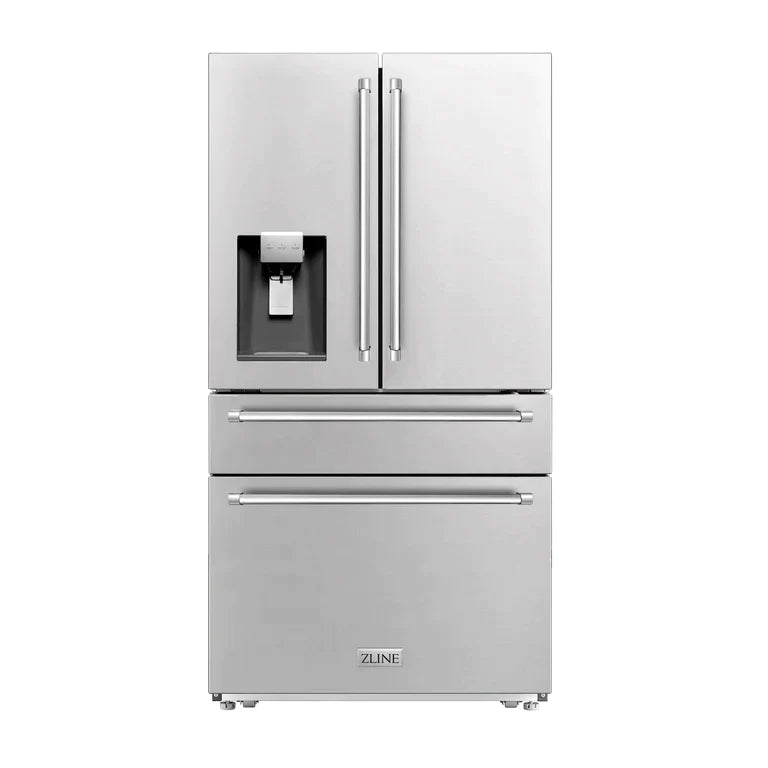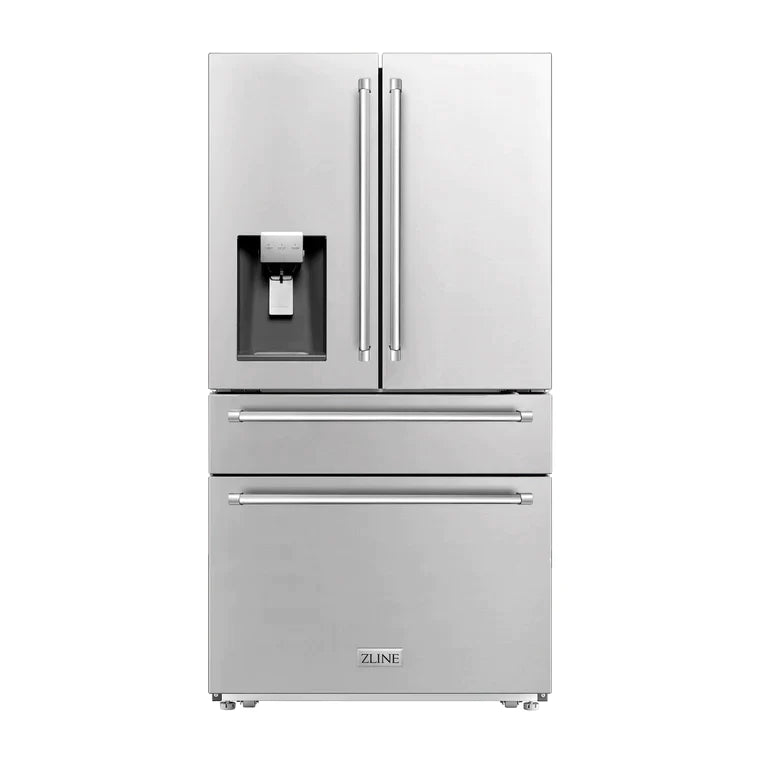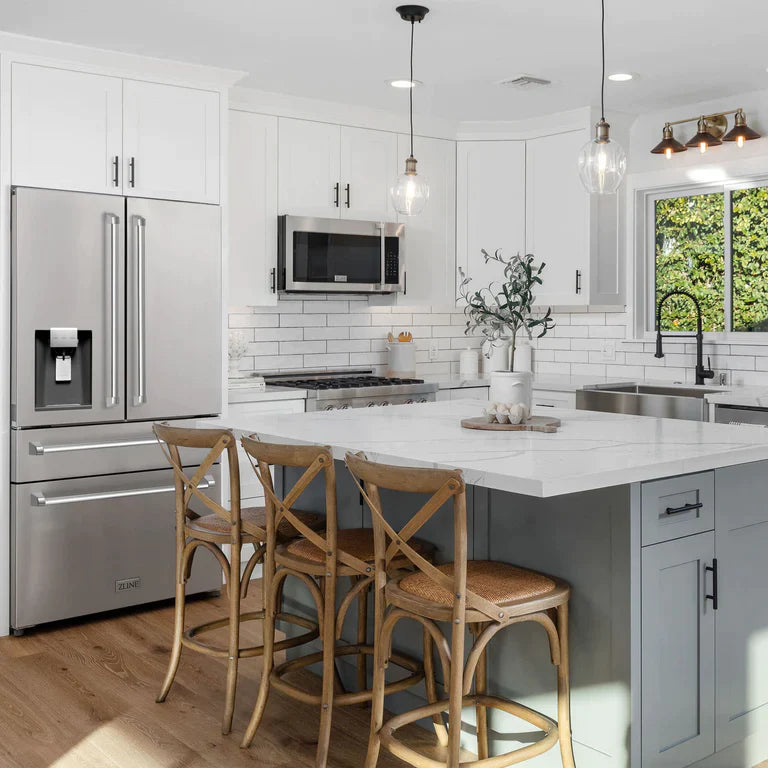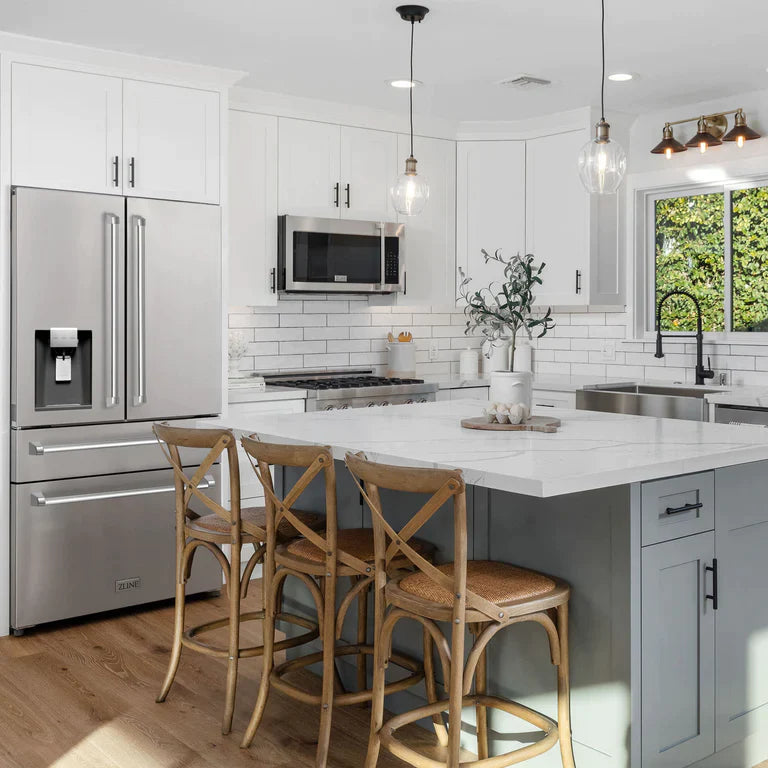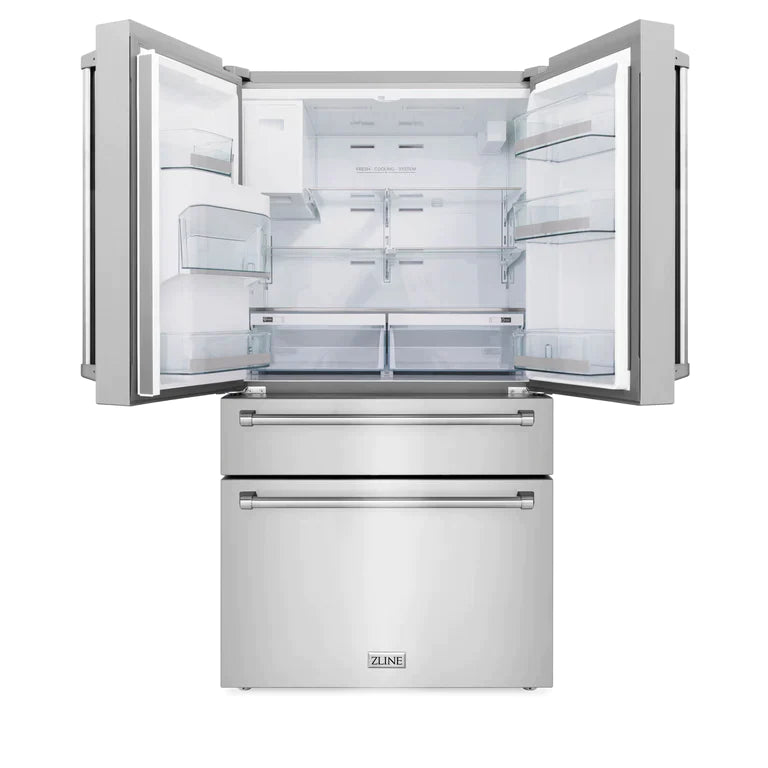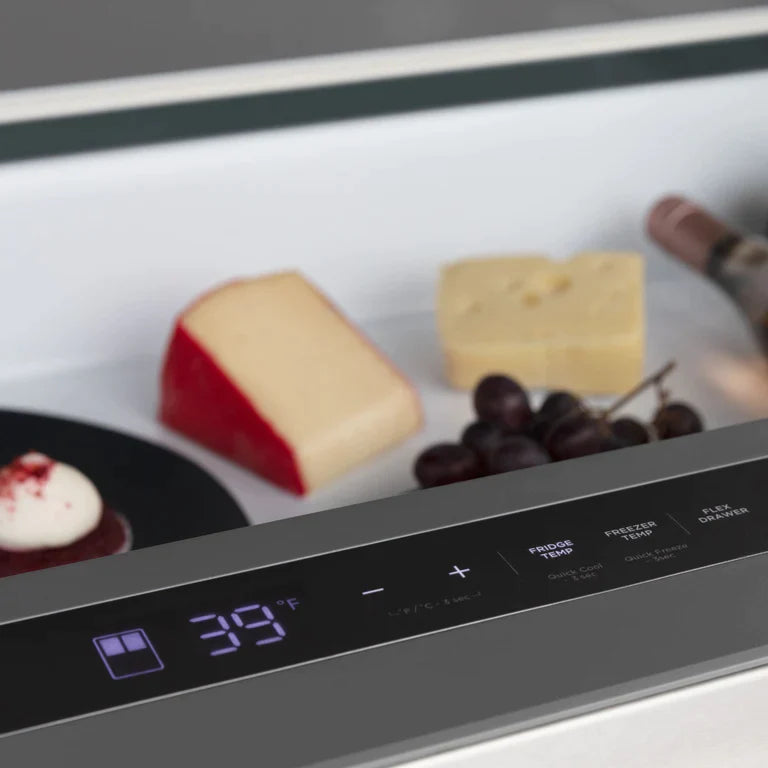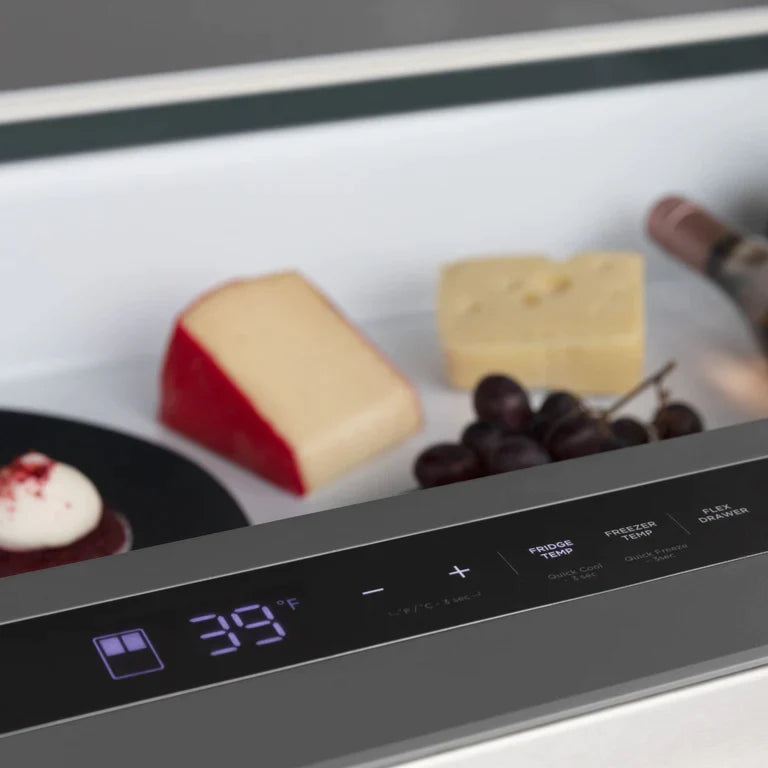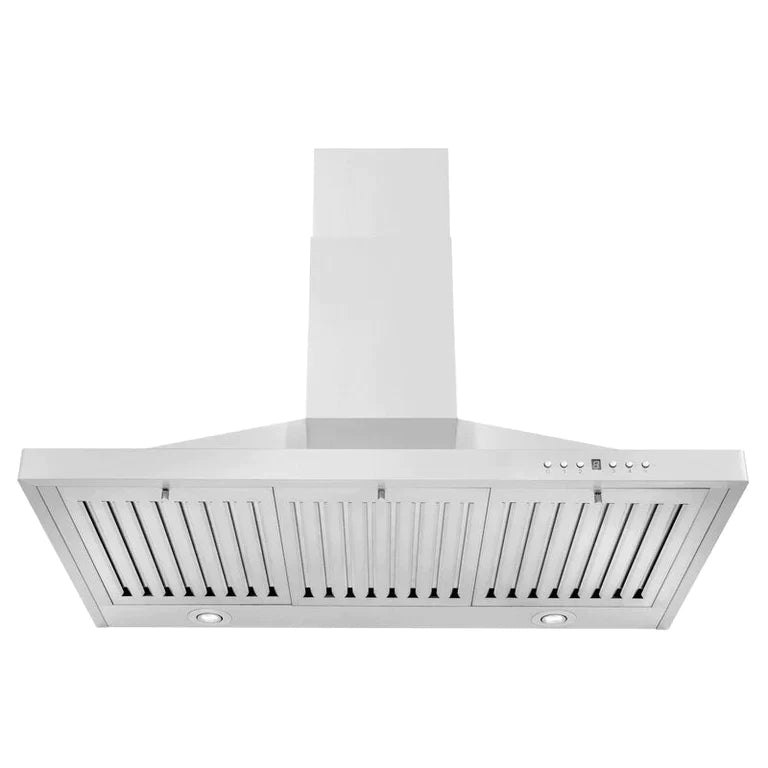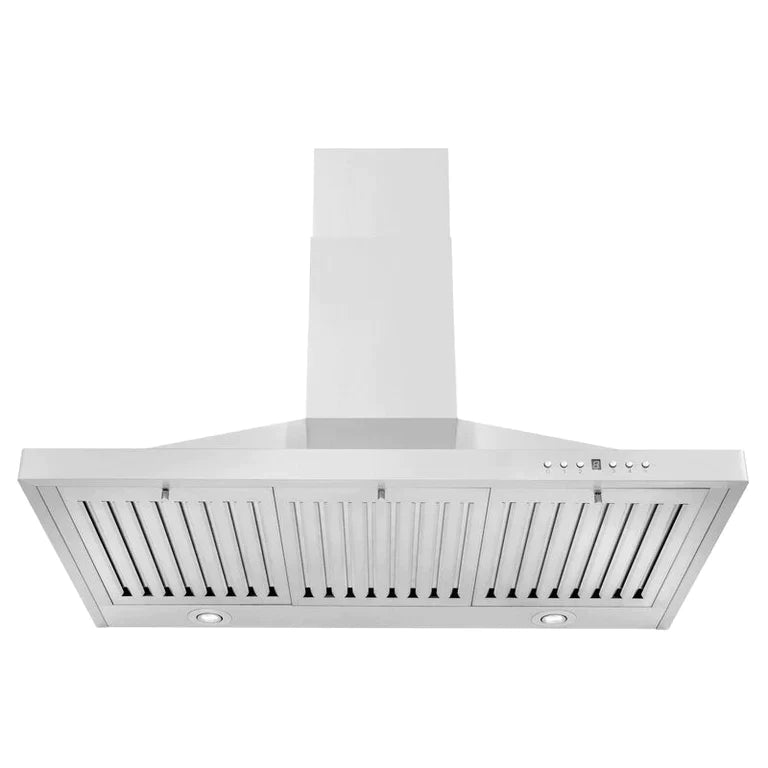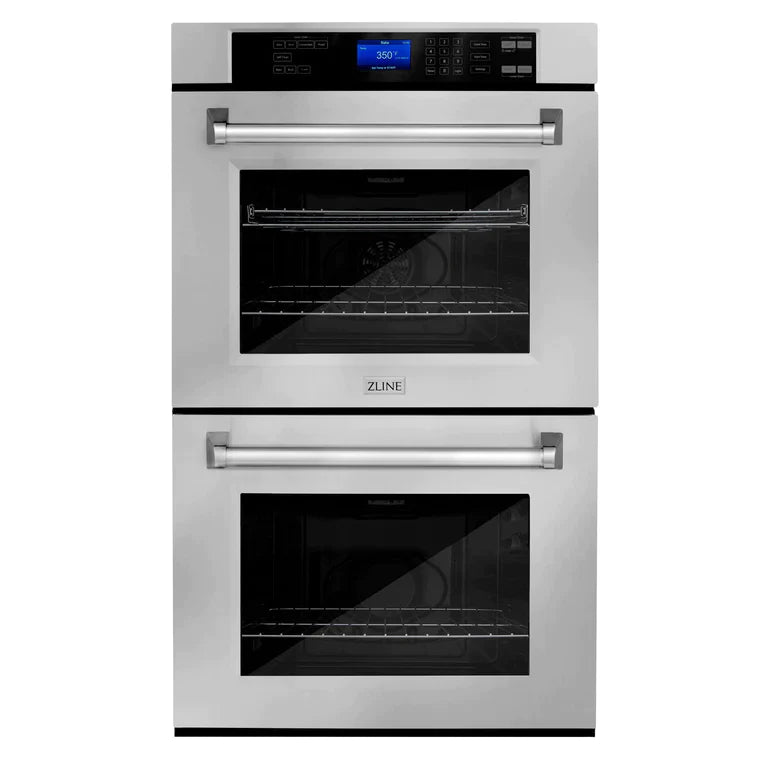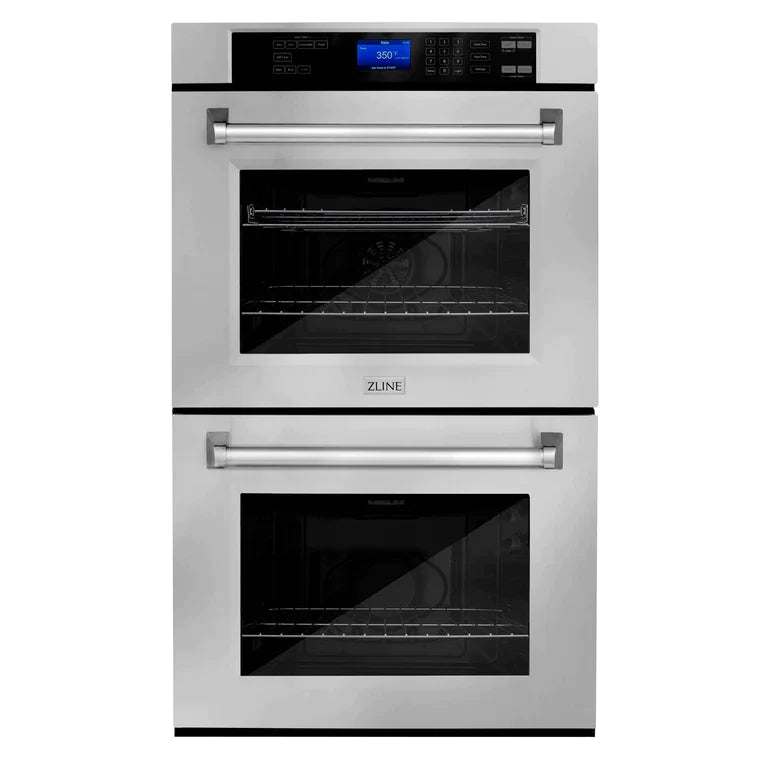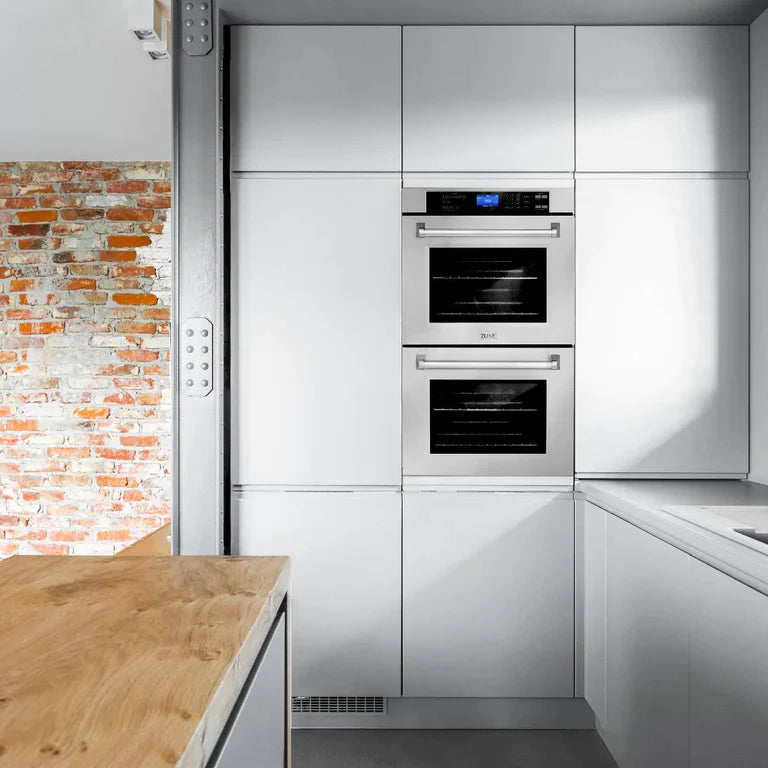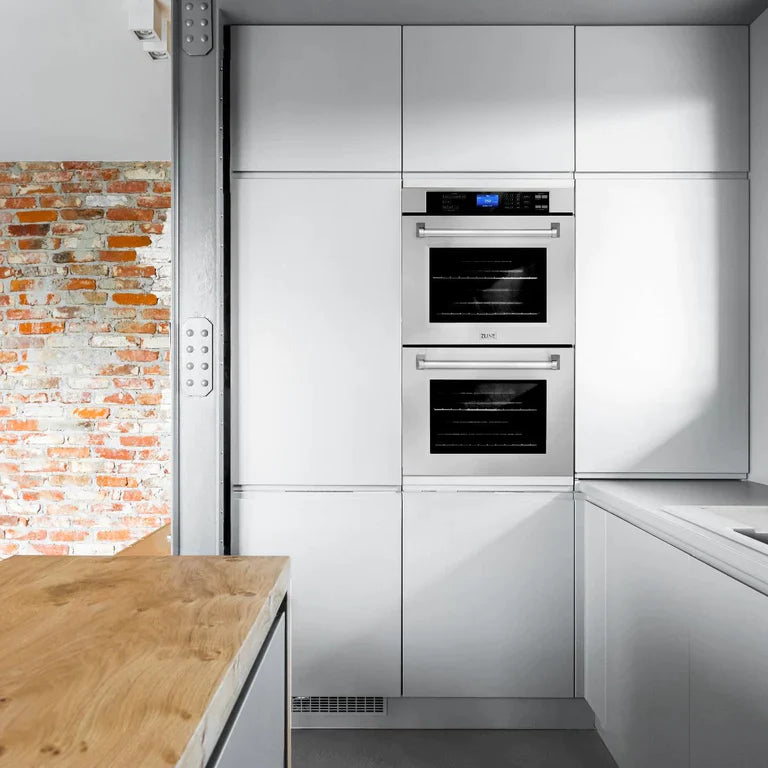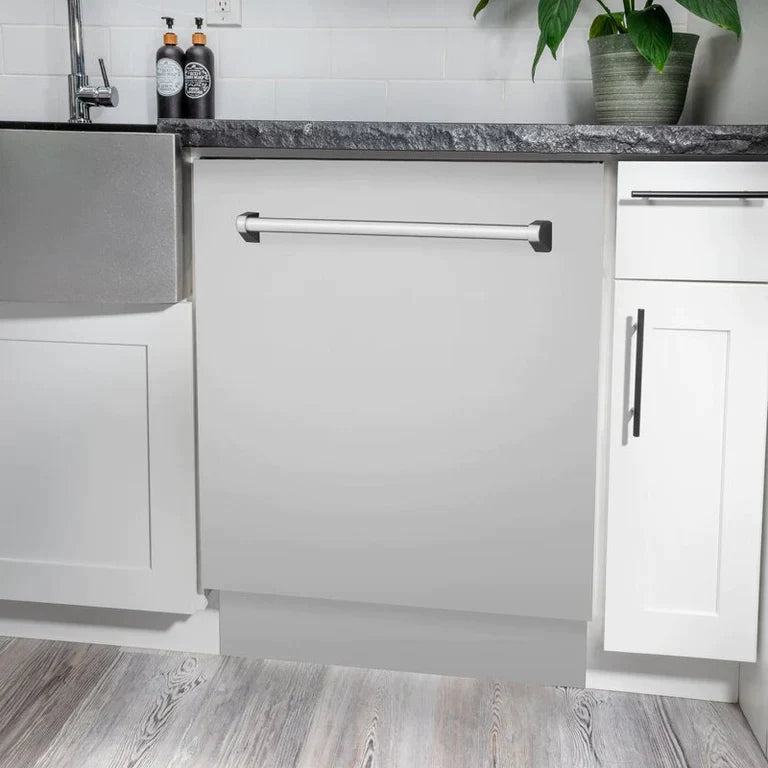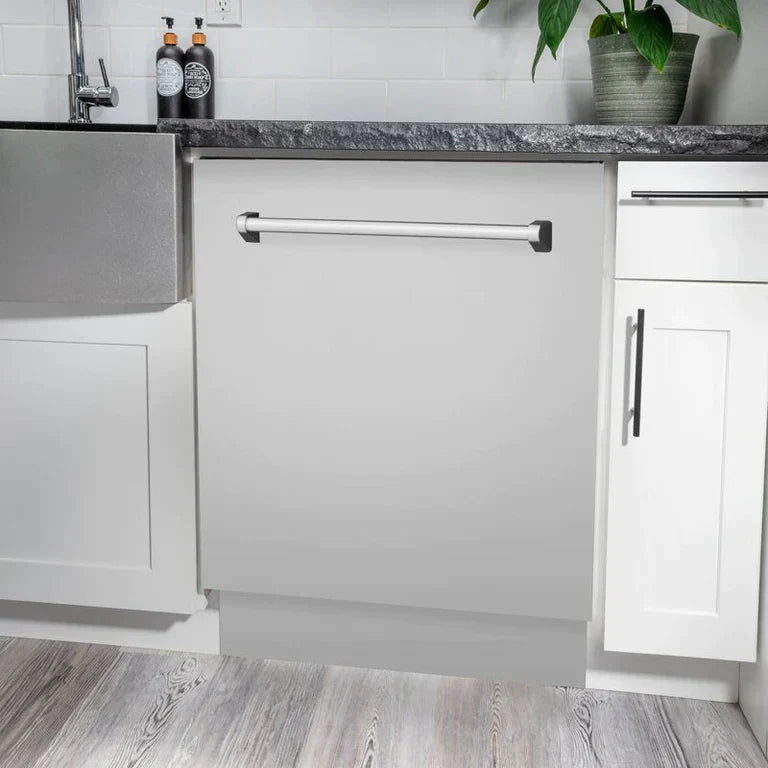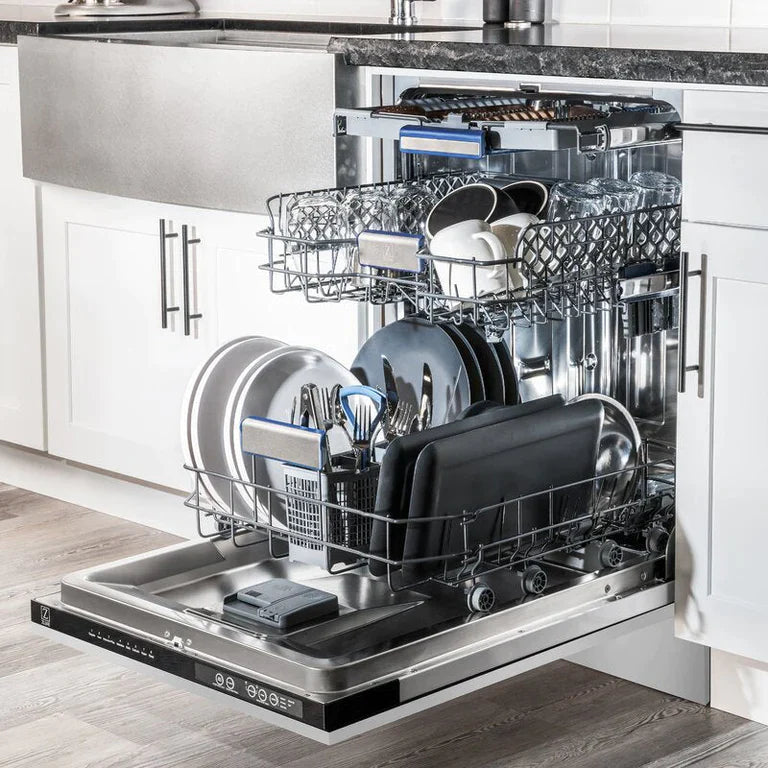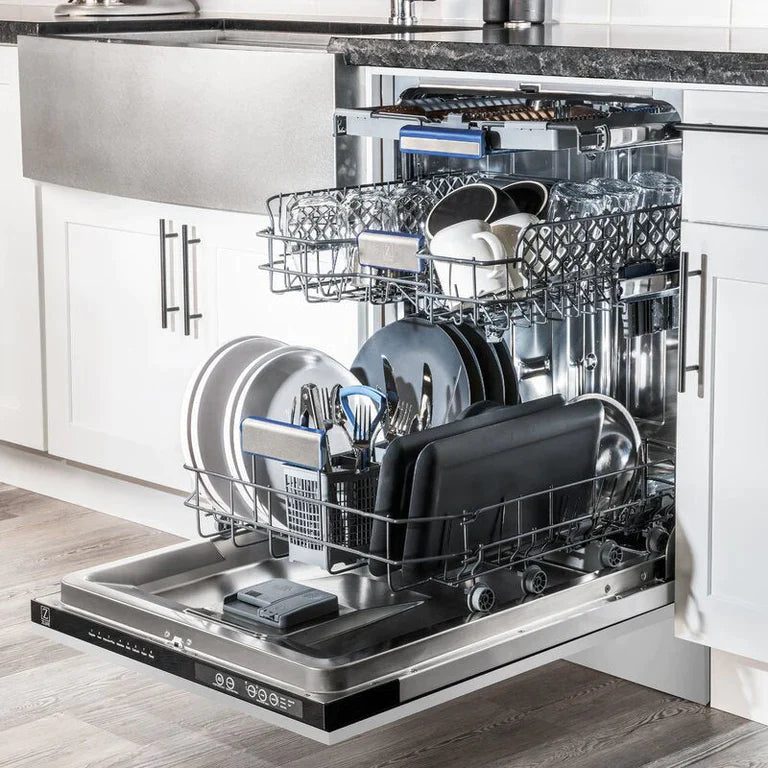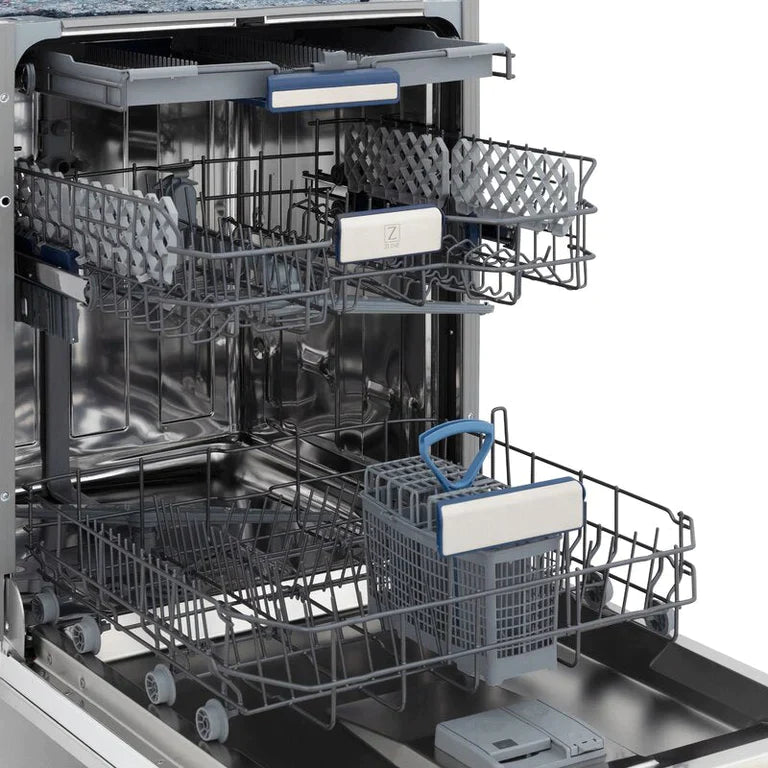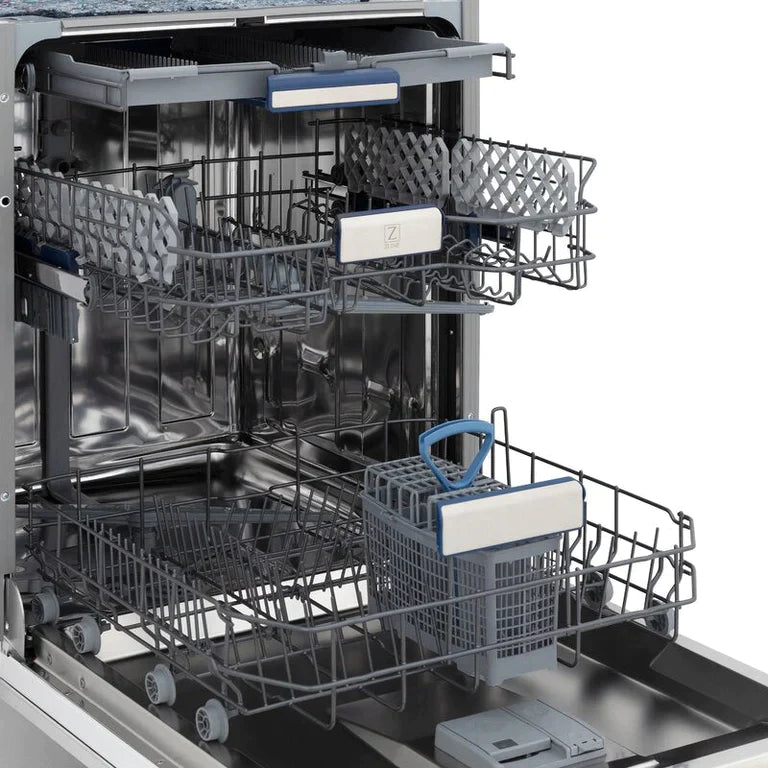 Description
ZLINE Kitchen Package with Water and Ice Dispenser Refrigerator, 36" Rangetop, 36" Range Hood, 30" Double Wall Oven, and 24" Tall Tub Dishwasher
This ZLINE Kitchen 5 piece appliance package has a powerful stainless steel 36" Gas Rangetop, 36" Range Hood, 24" 3 Rack Dishwasher, 36" Refrigerator with Water and Ice Dispenser and 30" Double Wall Oven.
Product Includes:
ZLINE 36 in. Rangetop with 6 Gas Burners, RT36
ZLINE 36 In. French Door Refrigerator with Water Dispenser, Ice Maker in Fingerprint Resistant Stainless Steel, RFM-W-36
ZLINE 36 in. Convertible Vent Wall Mount Range Hood in Stainless Steel, KB-36
ZLINE 30 in. Professional Double Wall Oven in Stainless Steel with Self Cleaning, AWD-30
ZLINE 24 in. Top Control Tall Dishwasher in Stainless Steel with 3rd Rack, DWV-304-24
Specifications
Rangetop
Fuel Type. Natural or Propane Gas
6 burners provide the perfect range of cooking power from 4,200 to 18,000 BTUs.
No-scratch porcelain designed to handle every cooking environment
Handcrafted, high quality Italian Burners imported directly from Italy with premium alloy to ensure efficient and clean-burning flames
Solid-piece cast iron grill - heavy duty and built to last.
Range Hood
Product Type: Wall Mount Range Hood
High-performance, 400 CFM 4-speed motor will provide all the power you need to quietly and efficiently ventilate your stove while cooking
430 grade stainless steel. This range hood contains rust, temperature, and corrosion-resistant properties
Equipped with everything needed to easily install and use, including two 16-inch telescoping chimney pieces, allowing a fit for most ceilings between 8 and 9 feet.
Require recirculating/ventless.
Refrigerator
Extra Large Capacity. Create more room for your items with a large fridge and freezer space at 21.6 cu. ft. capacity
Water and Ice Dispenser. Convenient water and ice right in this fridge
Adjustable Shelves. Adjustable shelving can be re-arranged to fit your family's needs
Energy Efficient. Enjoy energy savings while maintaining professional power with this ENERGY STAR Certified refrigerator
Buy with Confidence. Have peace of mind with a one-year full warranty
Wall Oven
Professional Electric Convection Cooking with multiple modes including: Convection Bake, Convection Roast, and Convection Broil
Telescopic oven racks making it easier to work with larger dishes
Self-Clean Steam technology for an incredibly fast and easy clean up
Double Oven capacity with 10 cu. ft. in total
Dishwasher
Designed for all households. Fits 15 place settings within its full-depth dish racks
Quiet Operation. With just 51 dBA, you can enjoy a peaceful kitchen while getting a spotless wash, every time
Energy Efficient. Features eco-friendly dishwasher settings, saving on both water and energy with each load
Buy with Confidence. 1 year parts warranty included
Warranty & Returns
Questions About Zline?
Our customer support is here to help.
If you have any questions about Zline products, call our toll-free number or talk to us on the chat.
We are here to help.
FREE SHIPPING
Fast and Free Shipping to Continental USA.
TOP RATED CUSTOMER SERVICE
We have excellent customer service. Questions? Call Us at (725) 777-5484.
Shop Other Zline Products