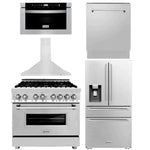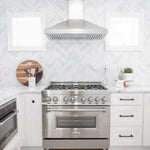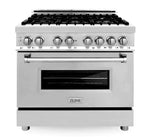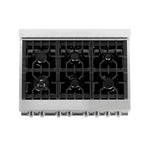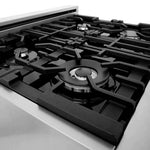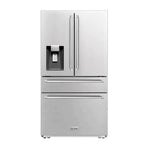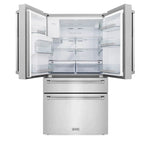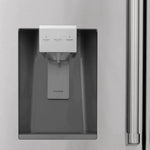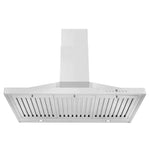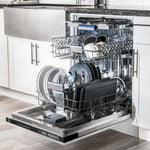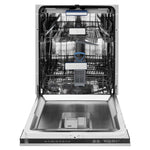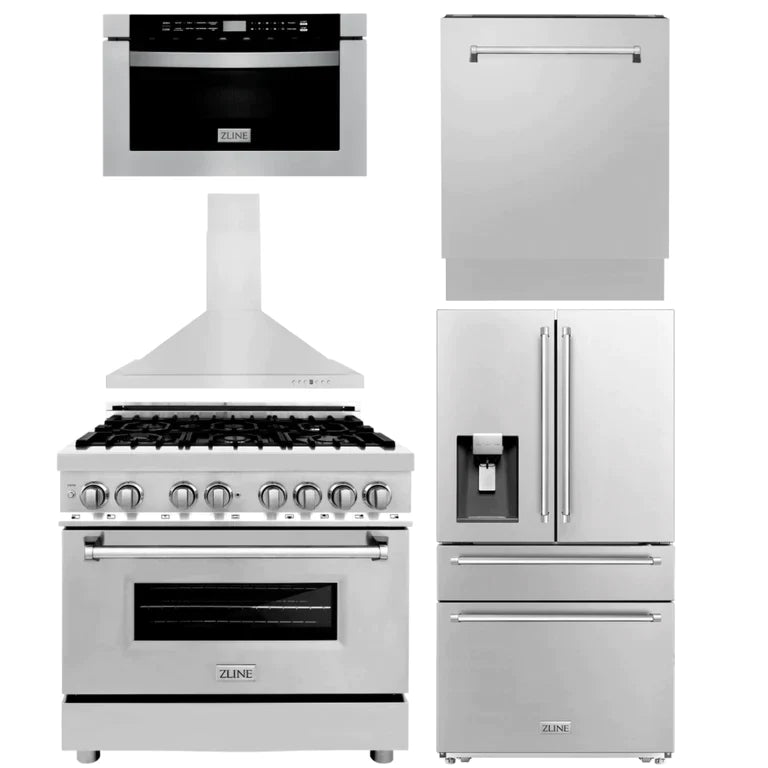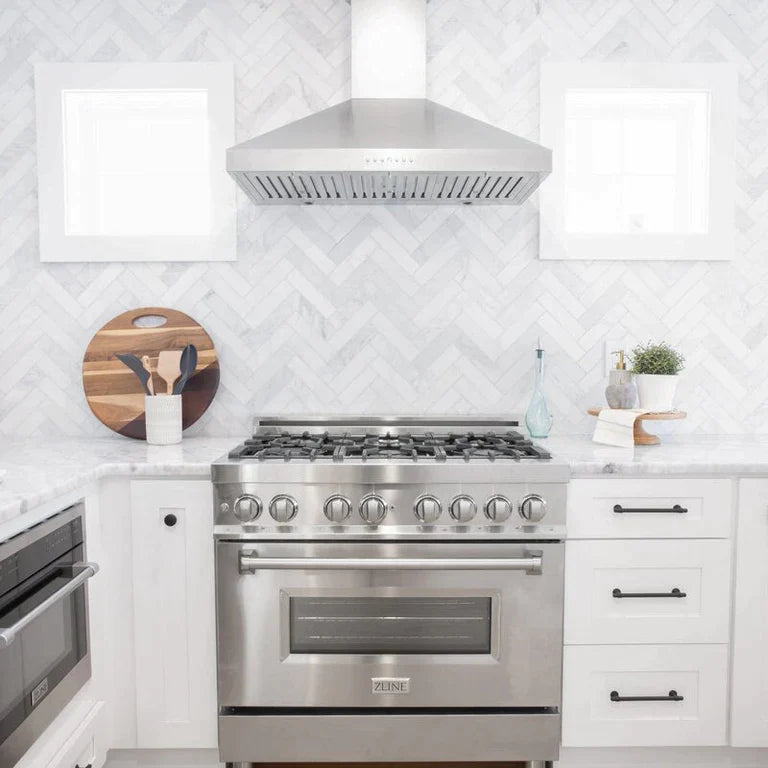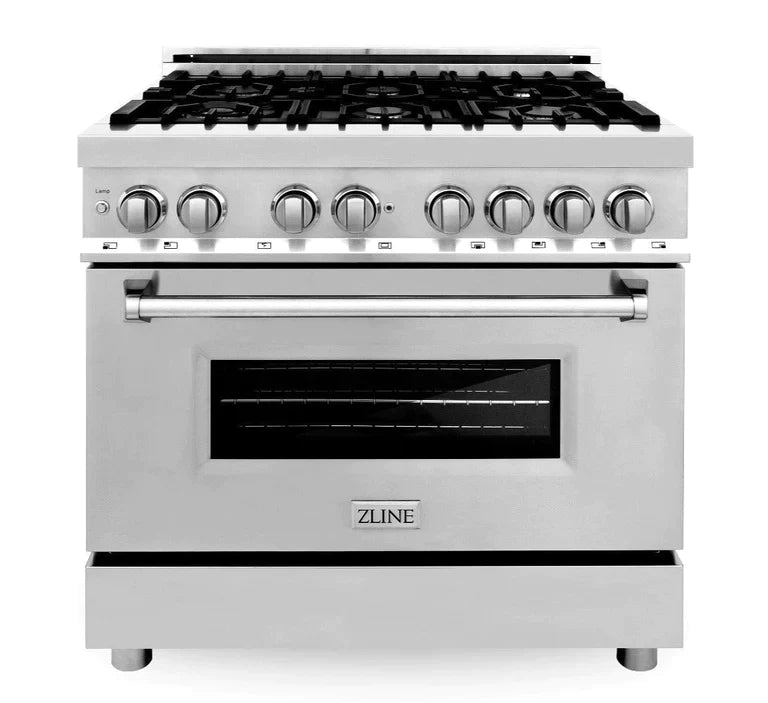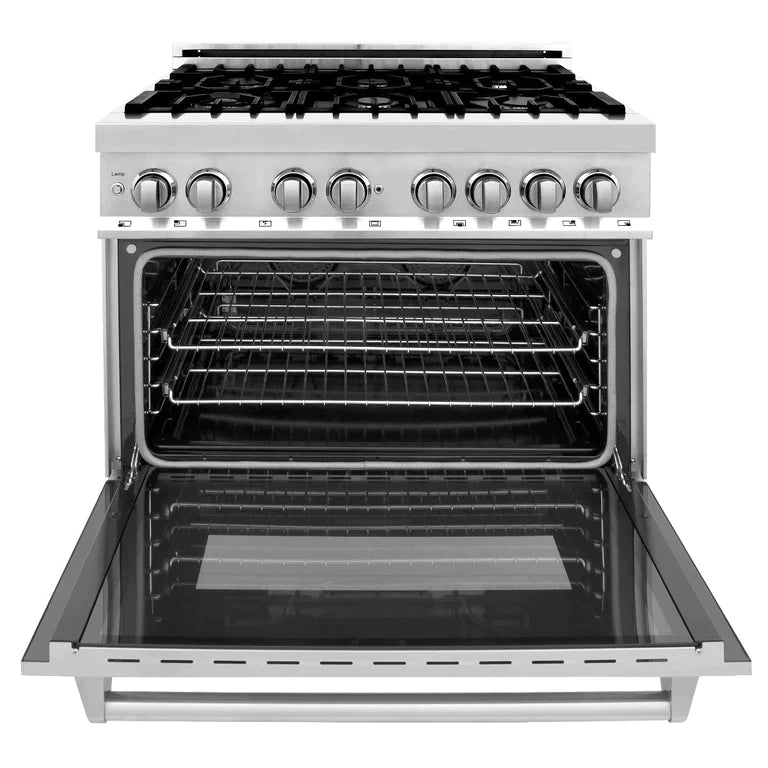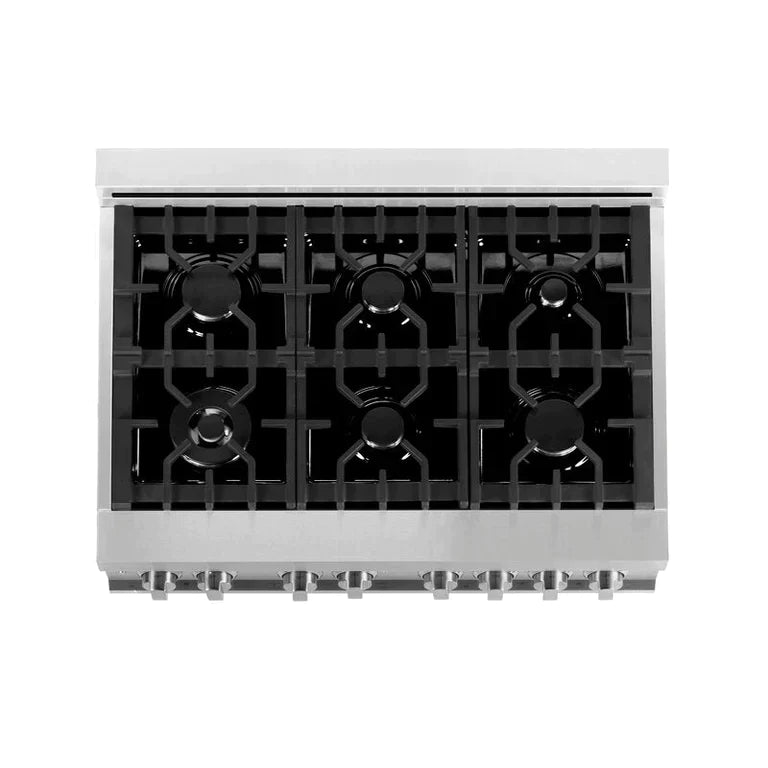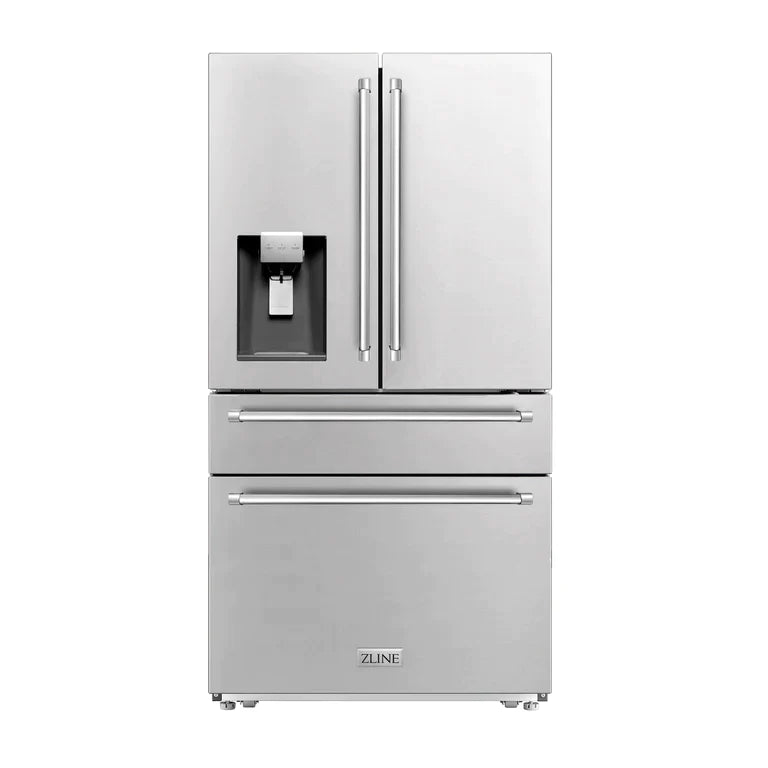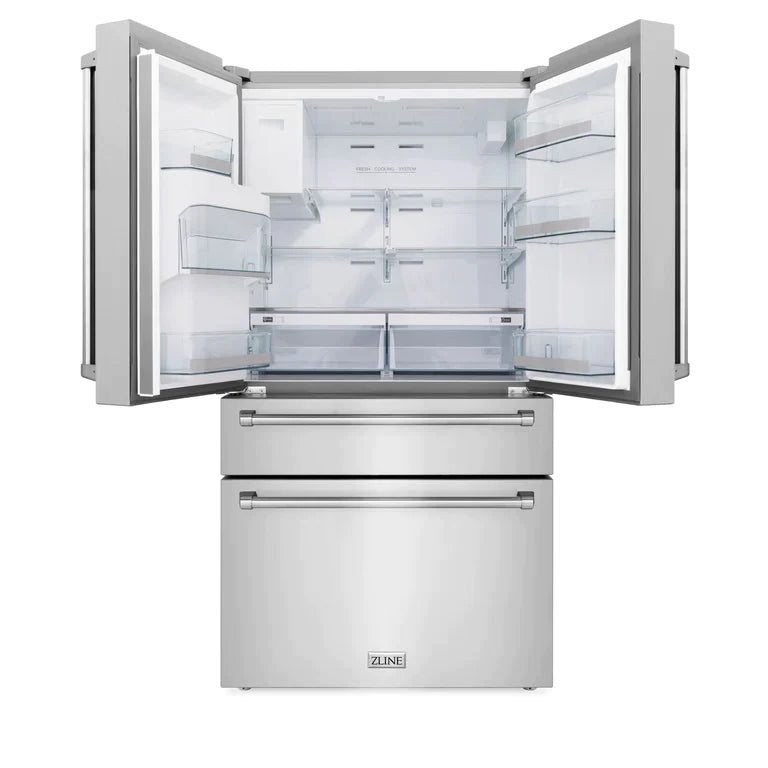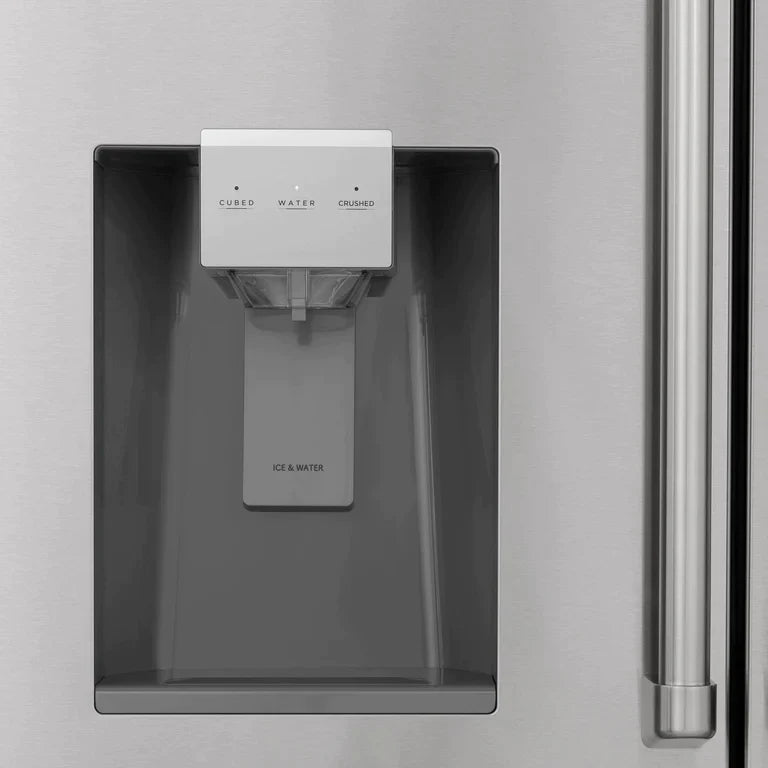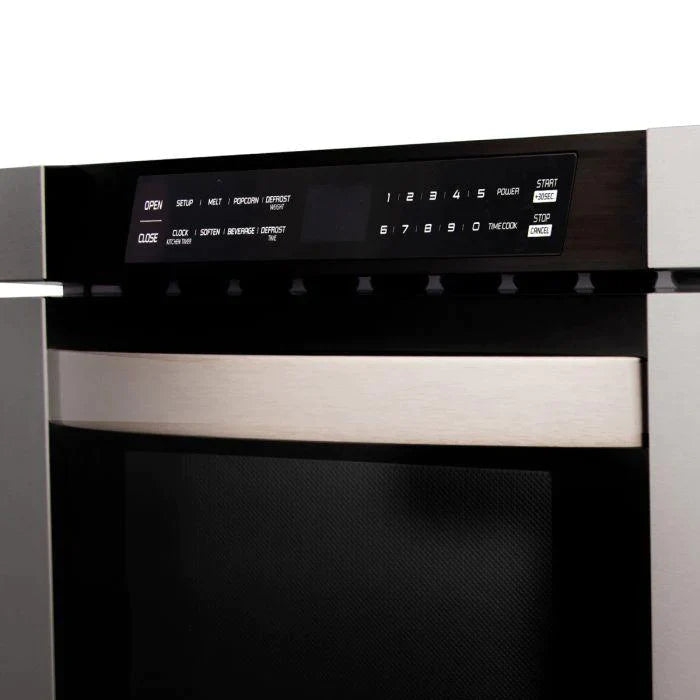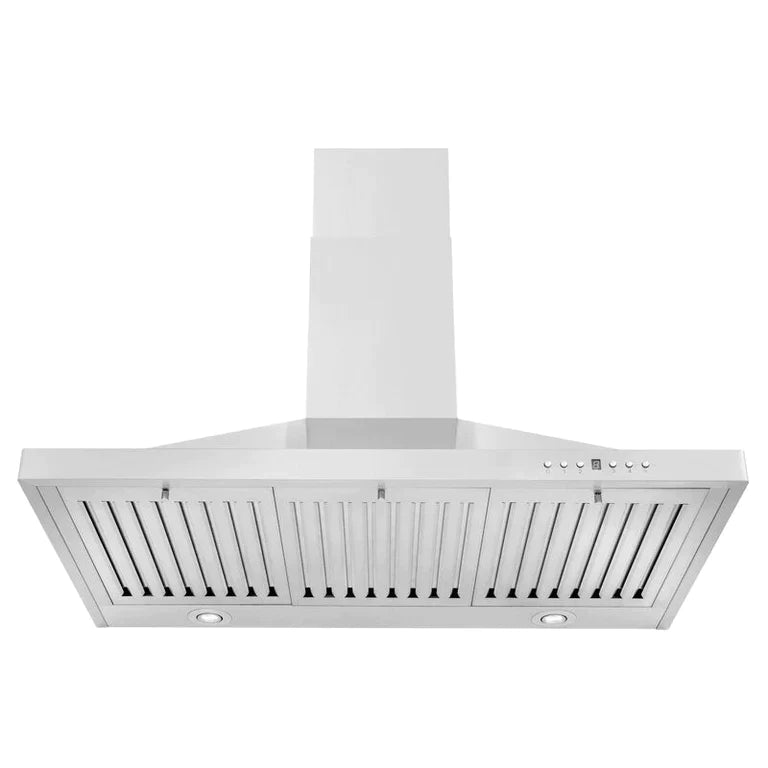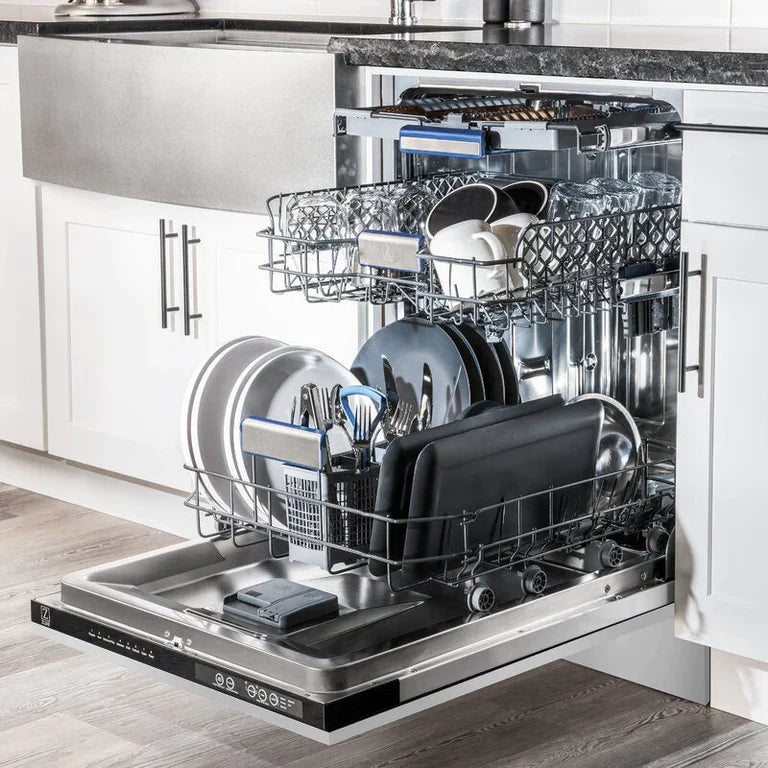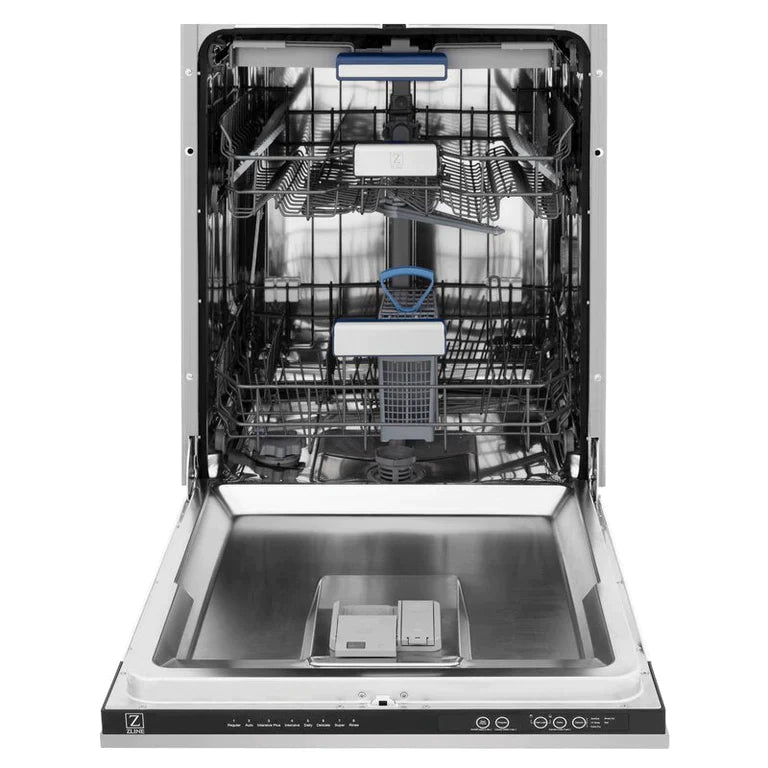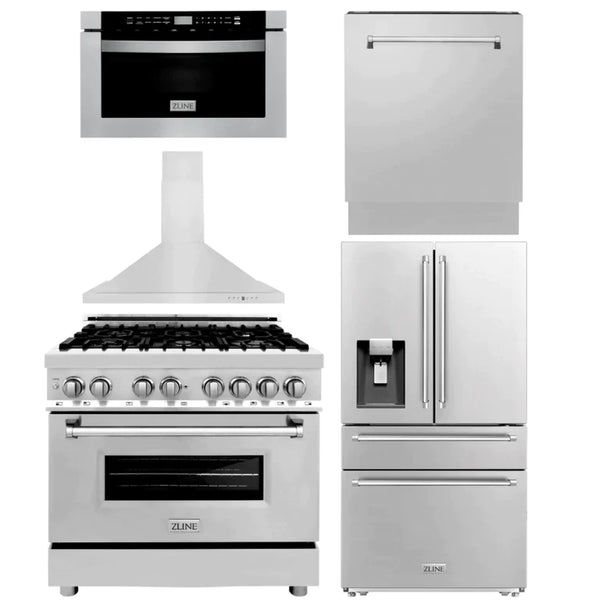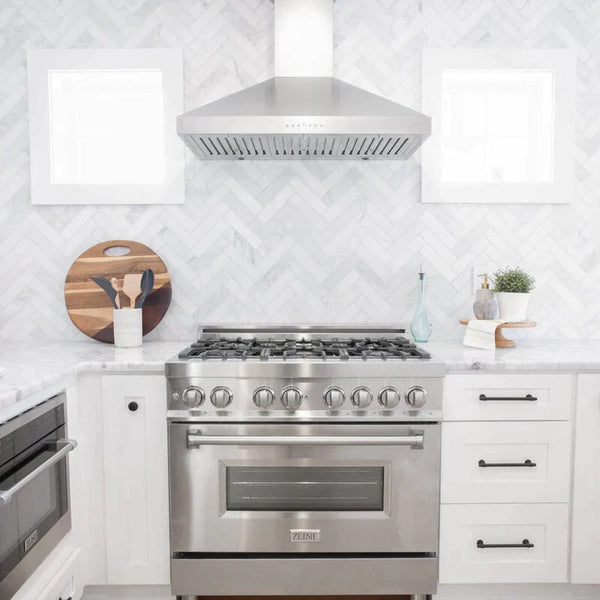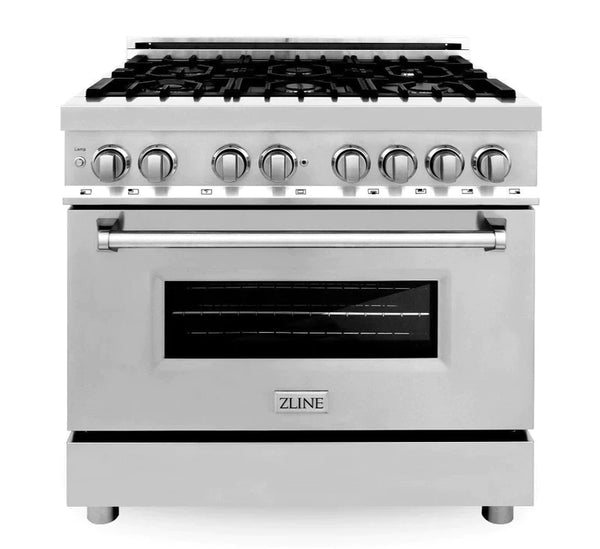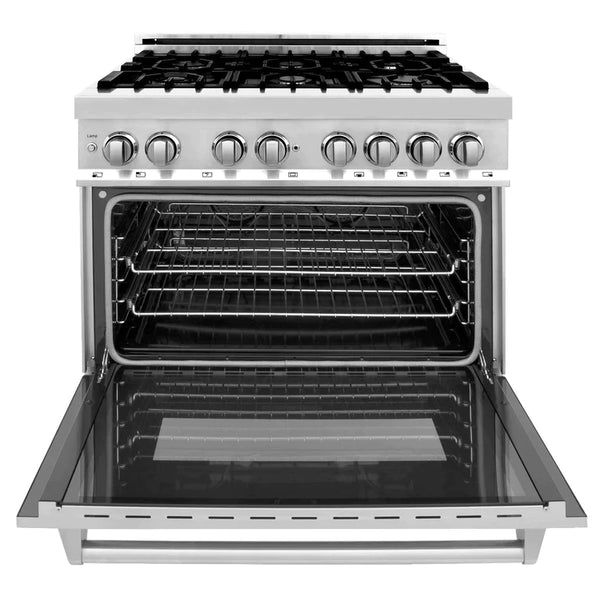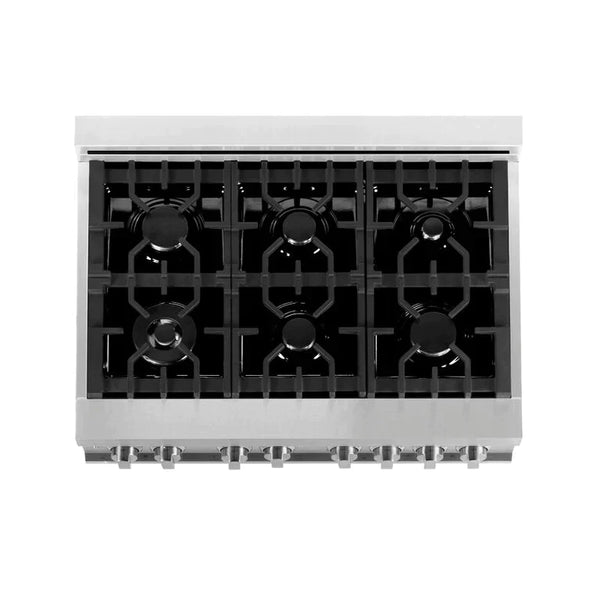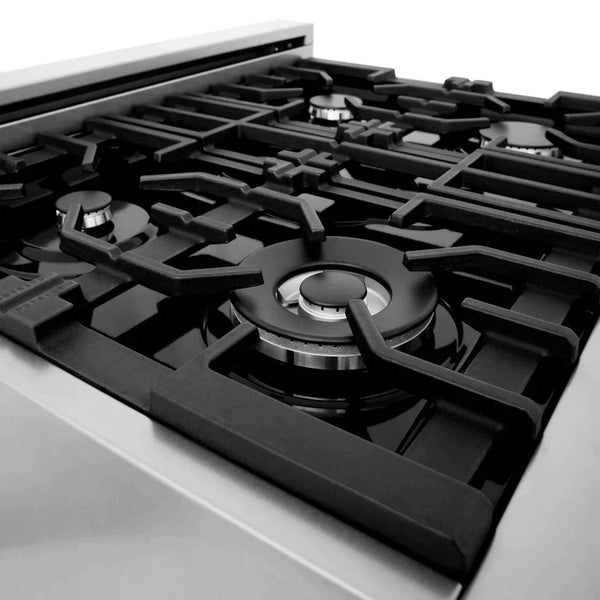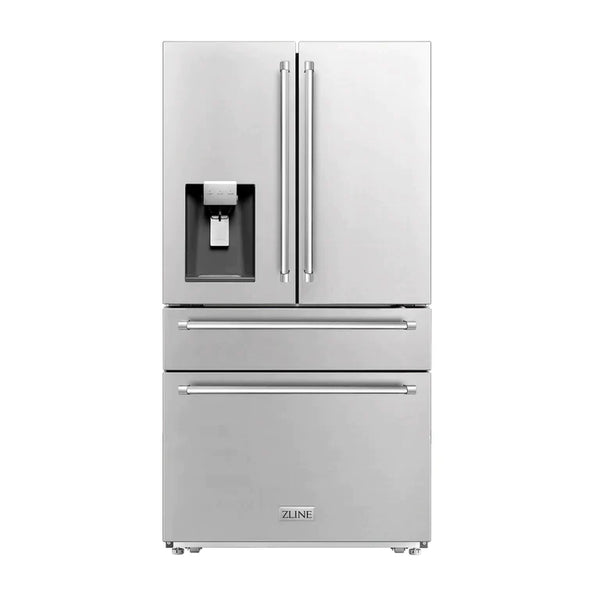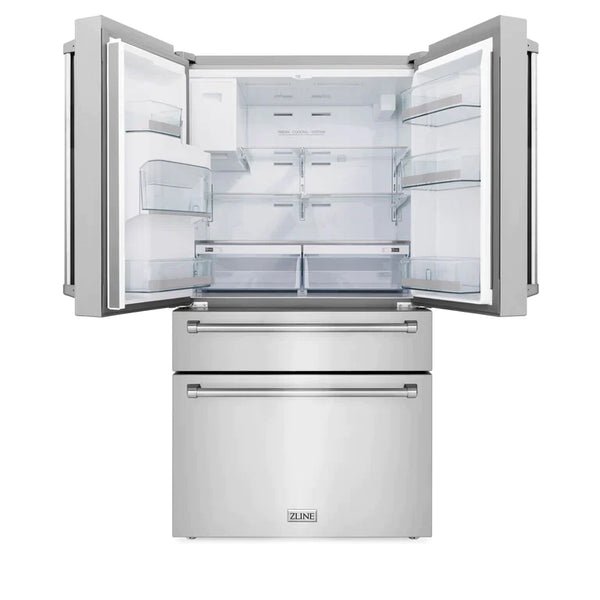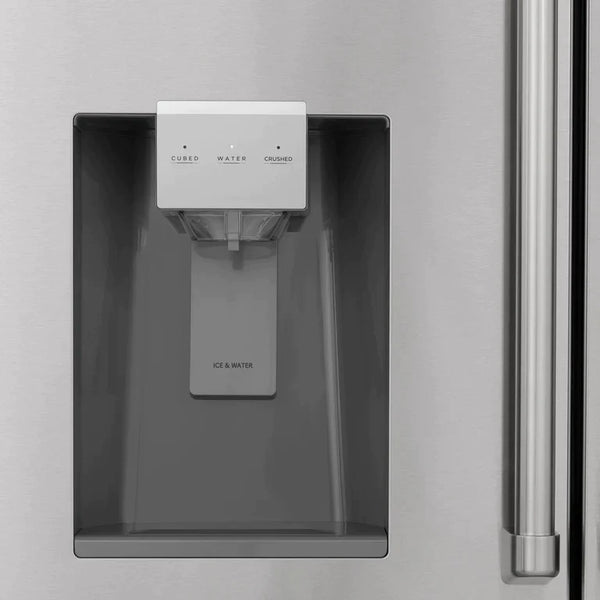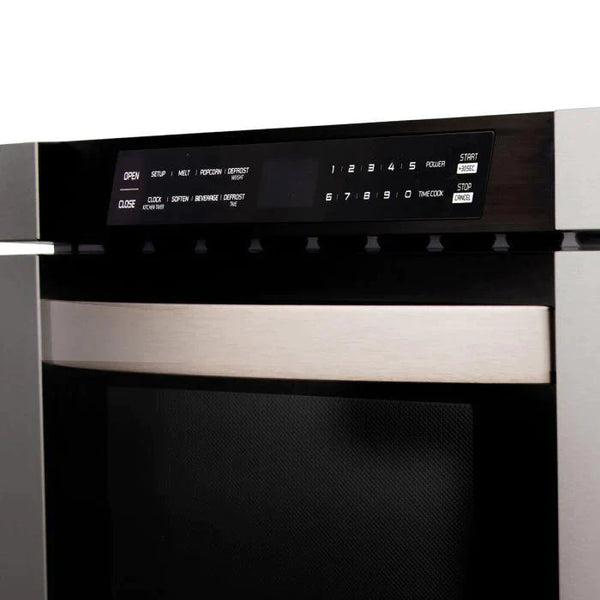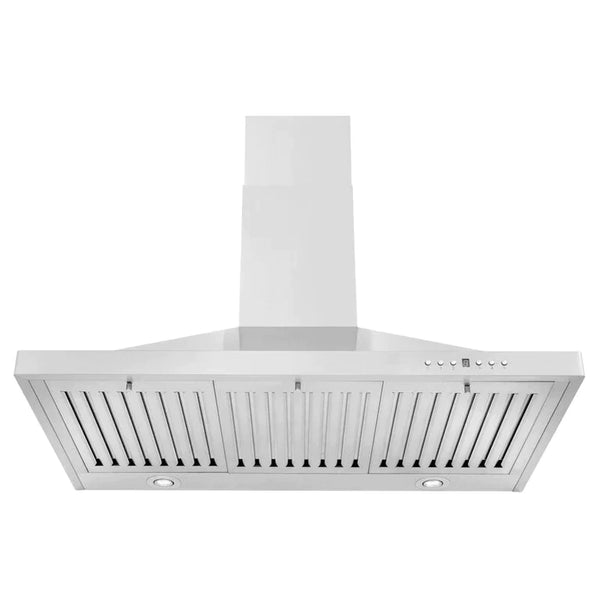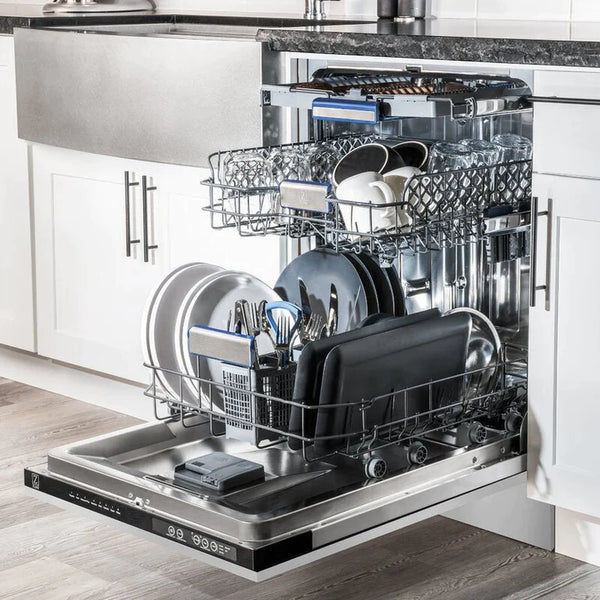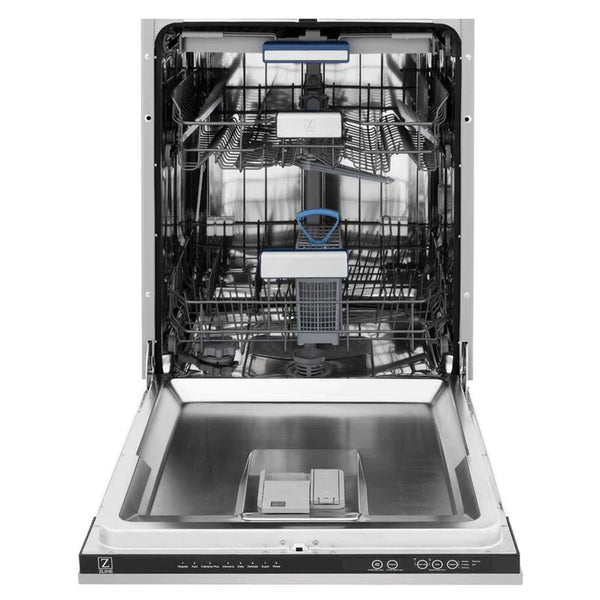 Zoom In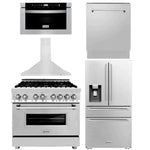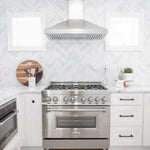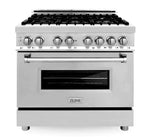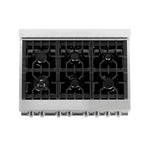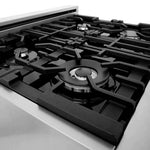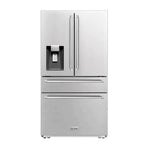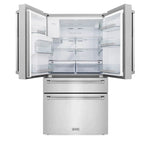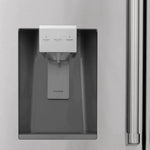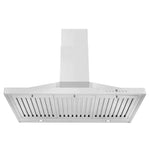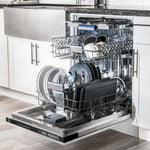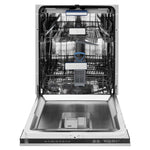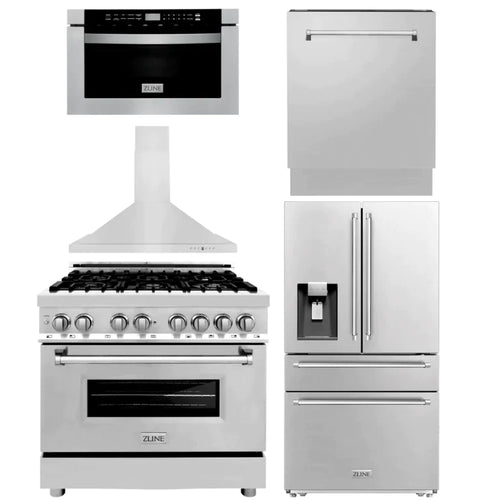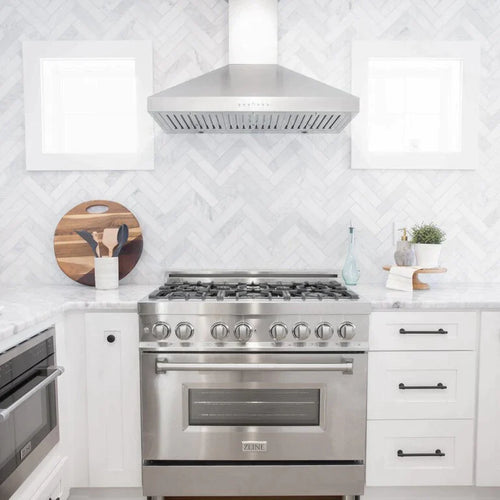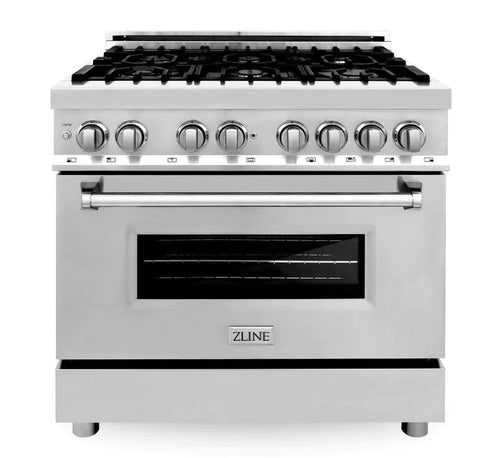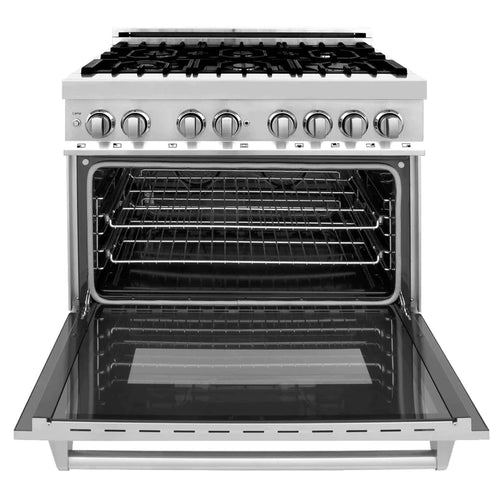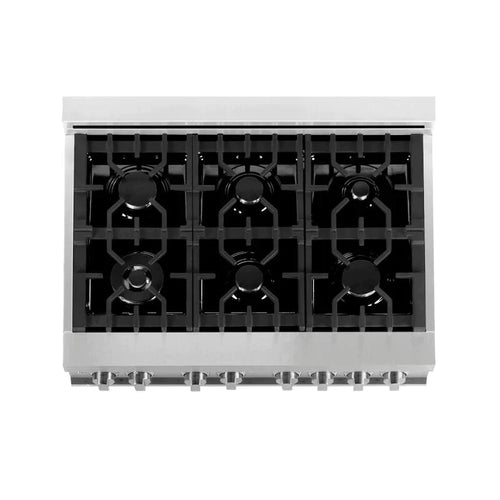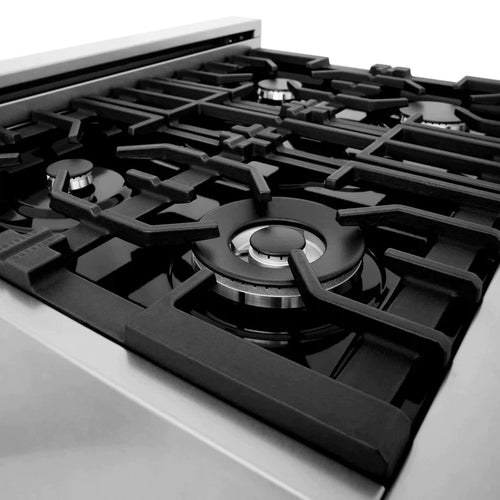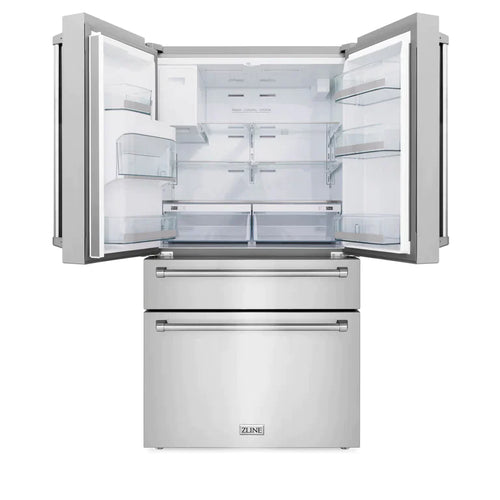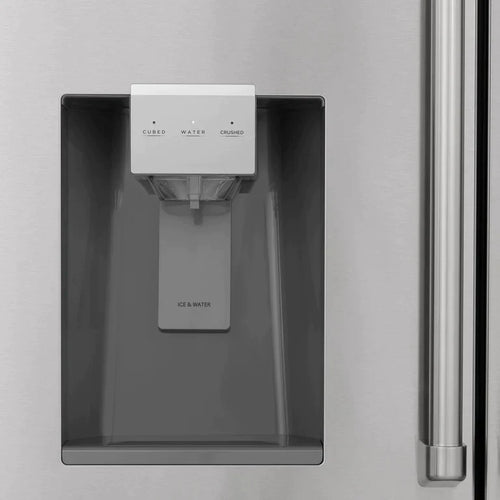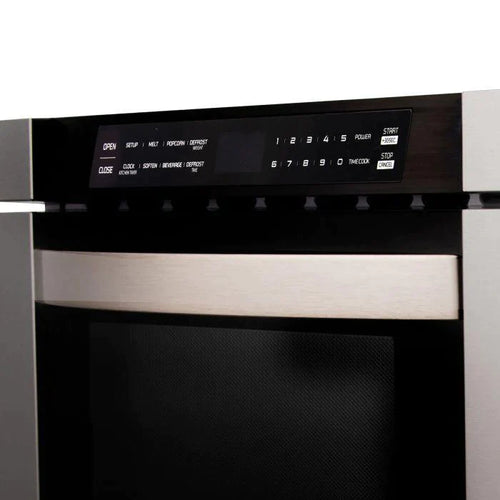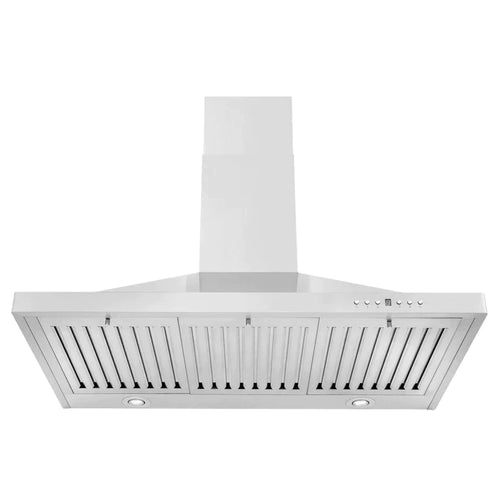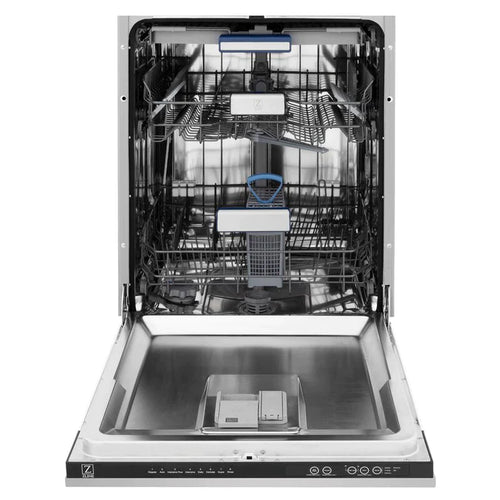 ZLINE
★
★
★
★
★
(16) reviews
Regular price
$10,699.75 USD
Regular price
Sale price
$10,699.75 USD
Unit price
per
Save $-10,699.75
Sold out
Estimated arrival: between Dec, 16 - Dec, 25
In Stock, Ready To Be Shipped
Free Shipping to USA 🇺🇸
Authorized Dealer
- Please Choose an Option -
View full details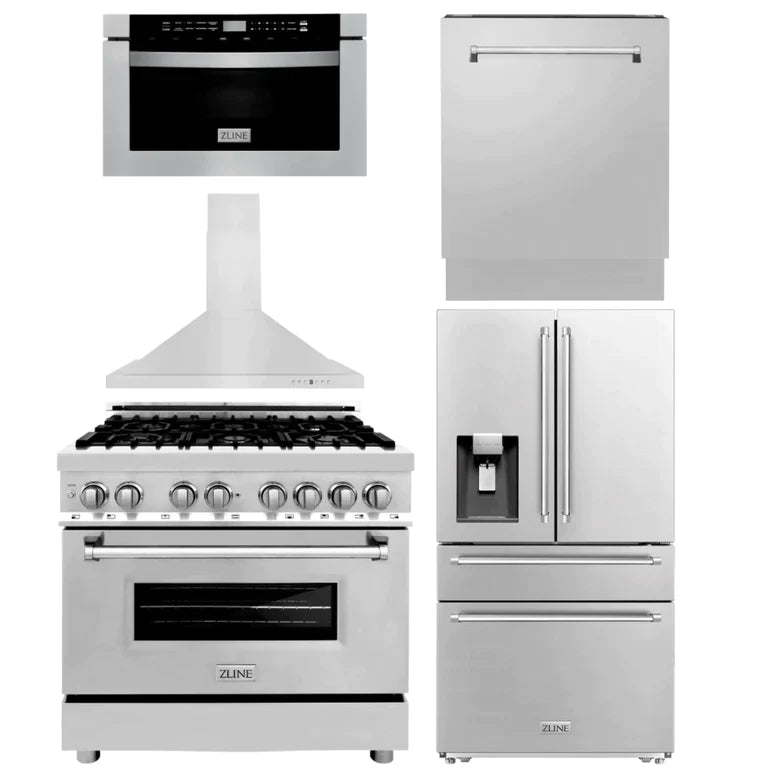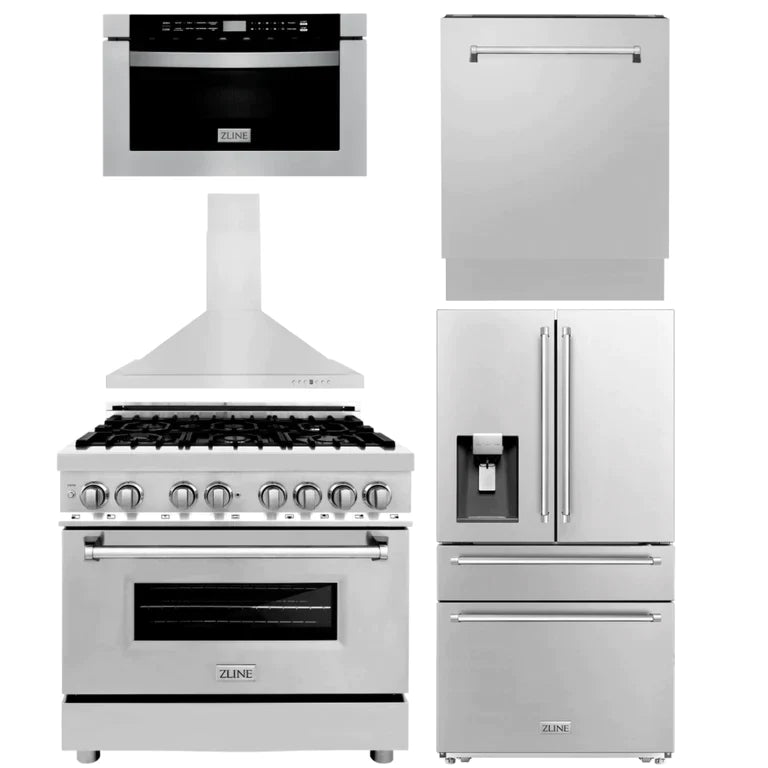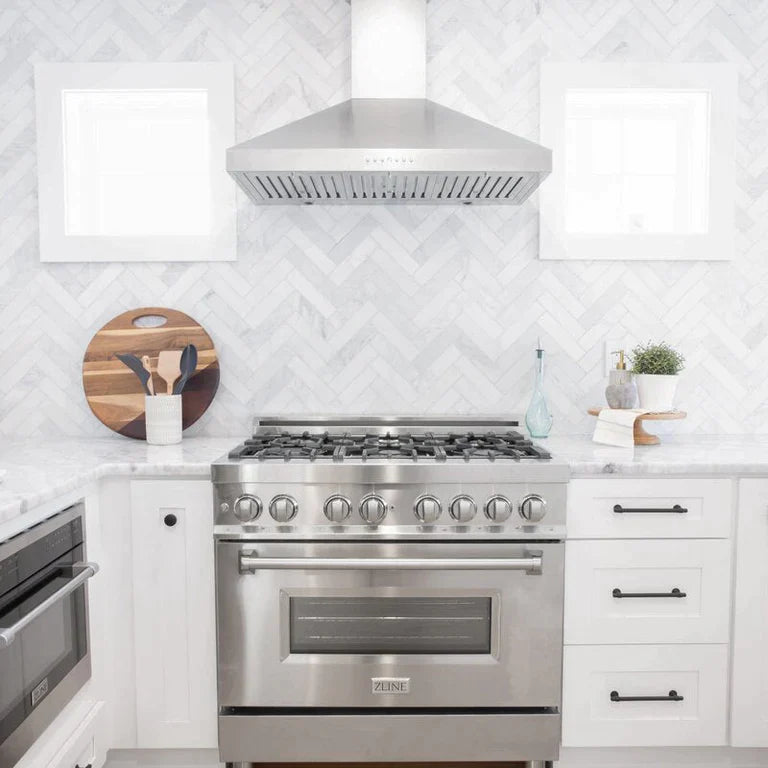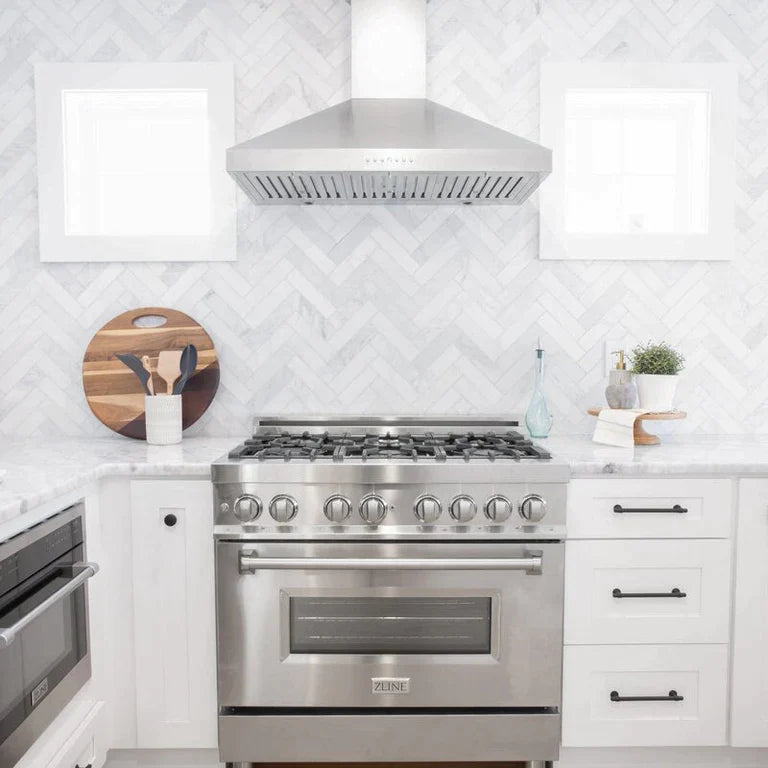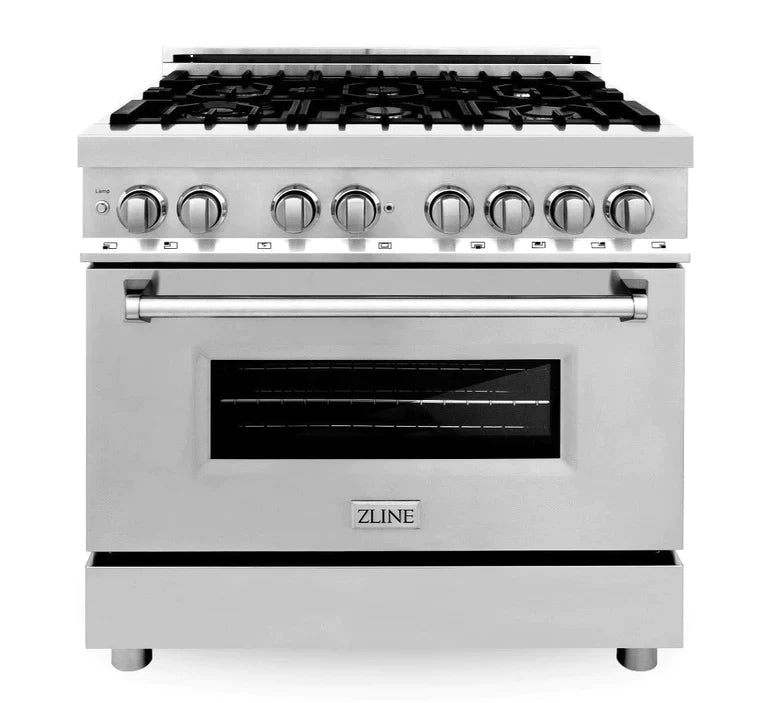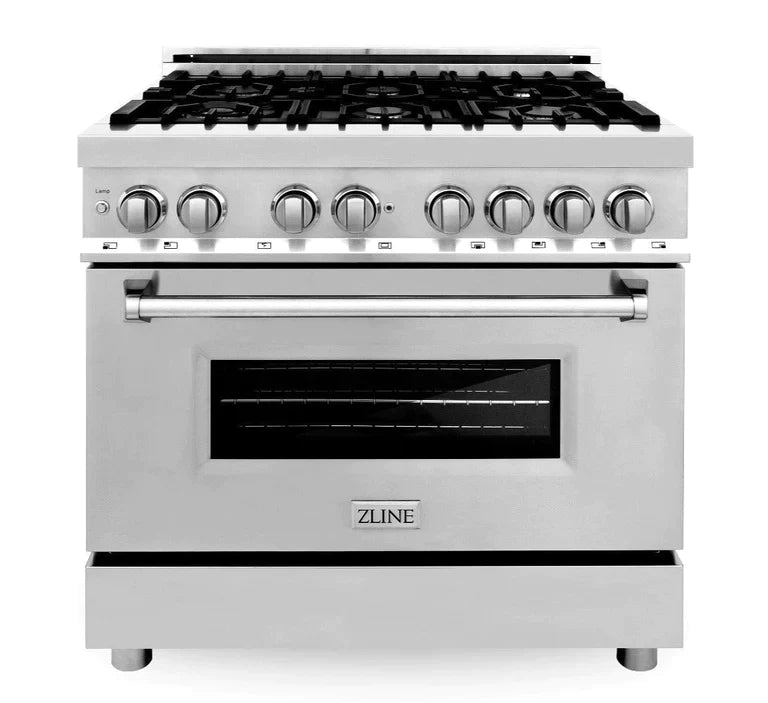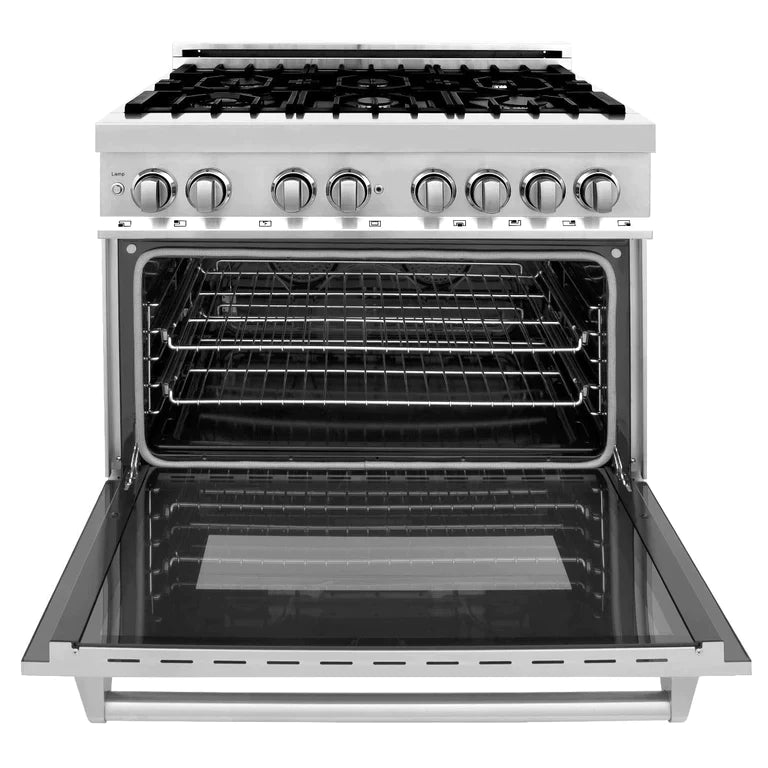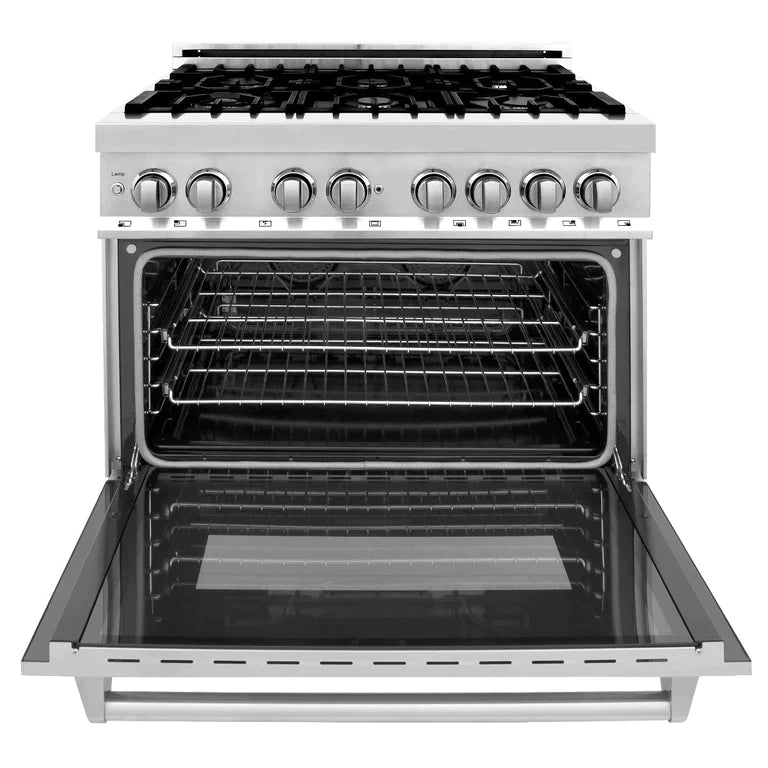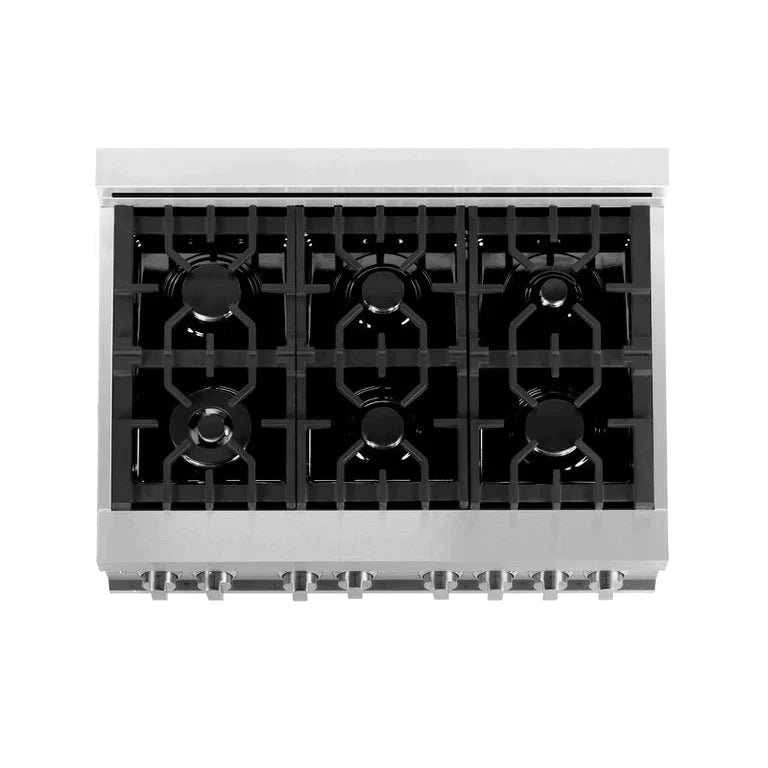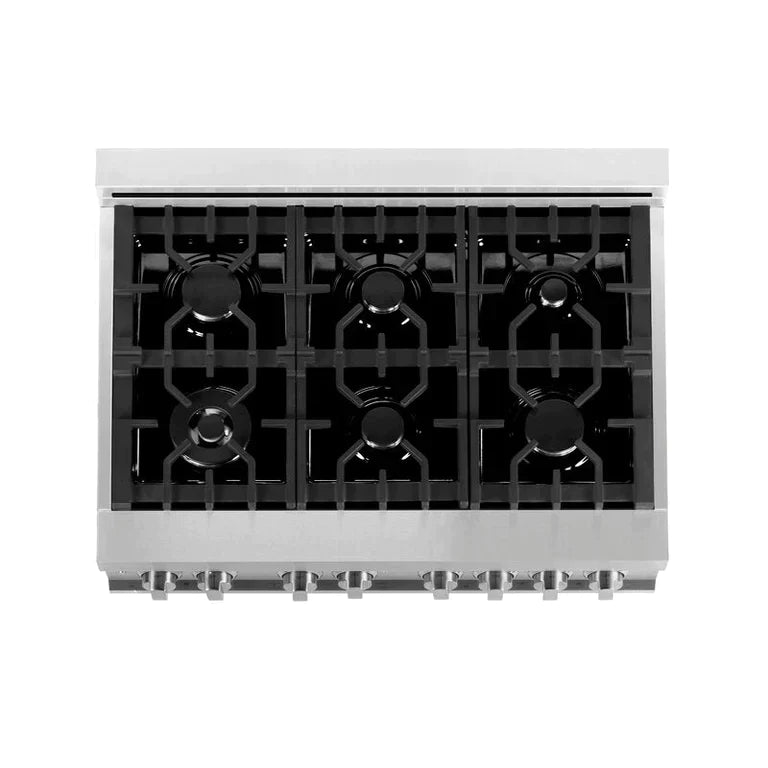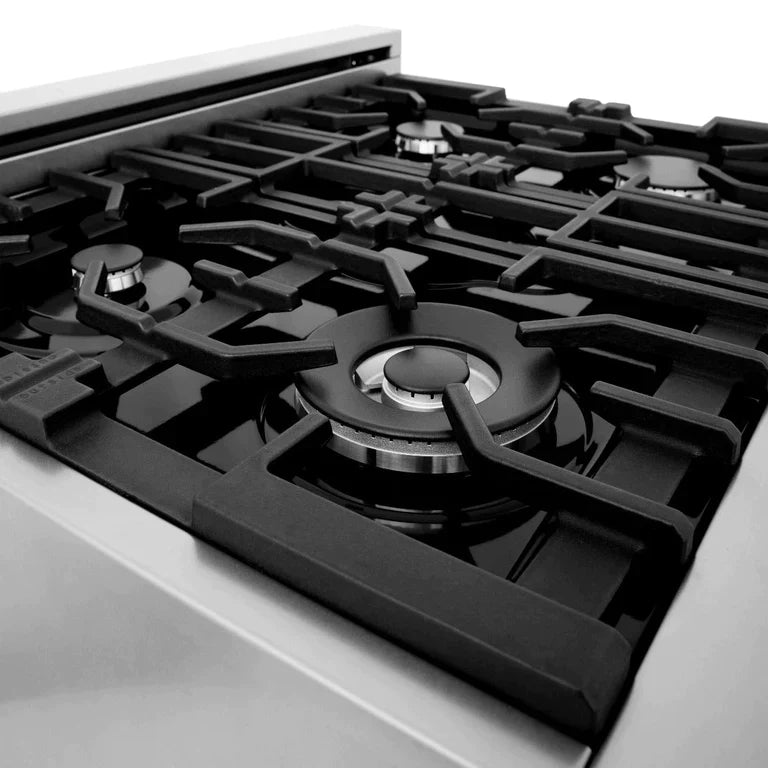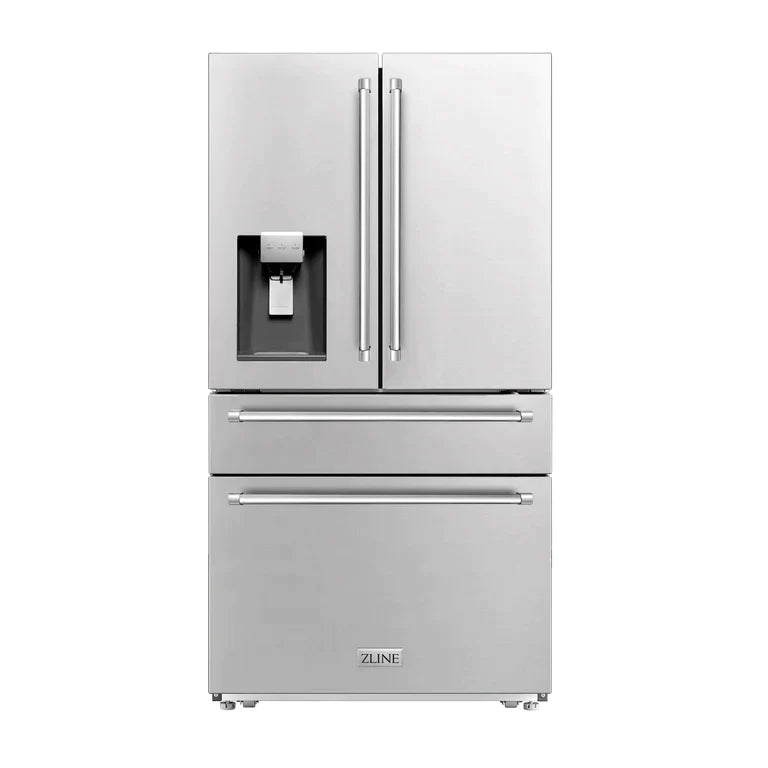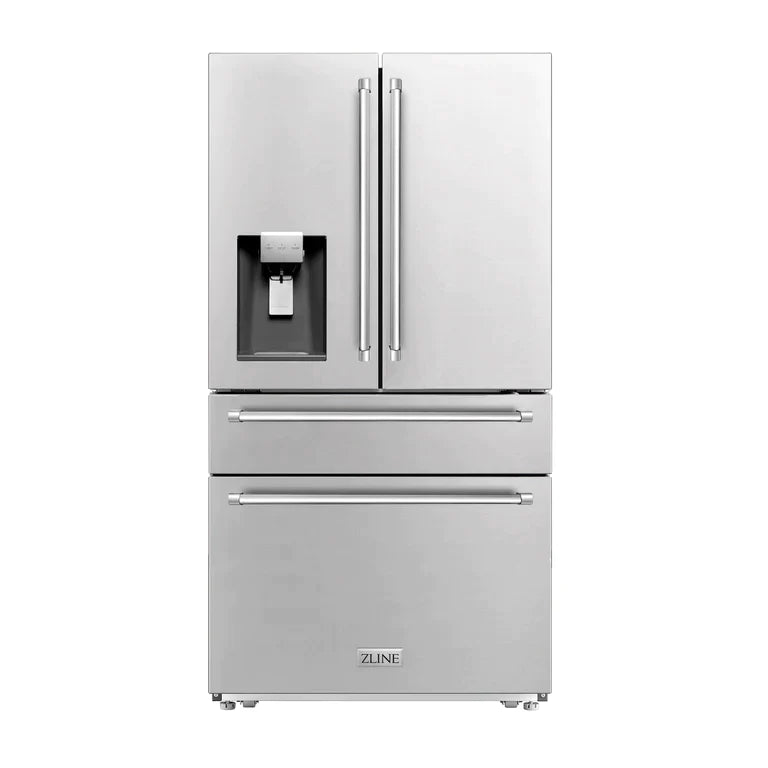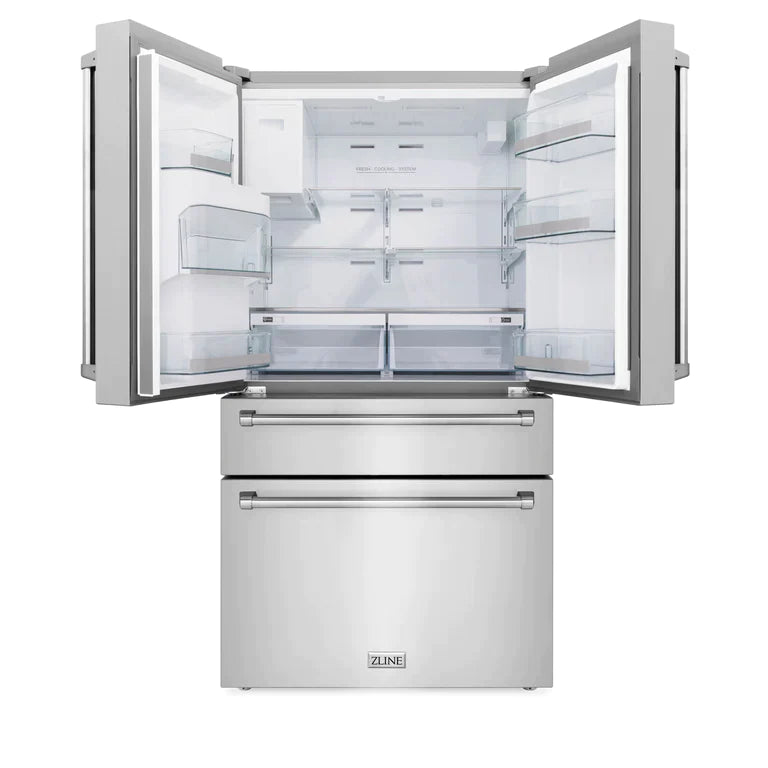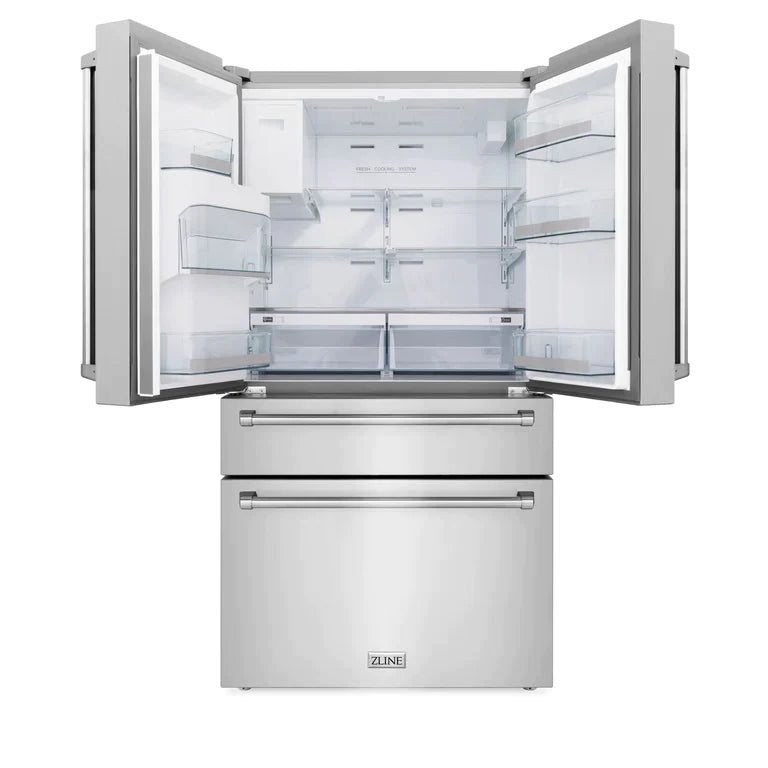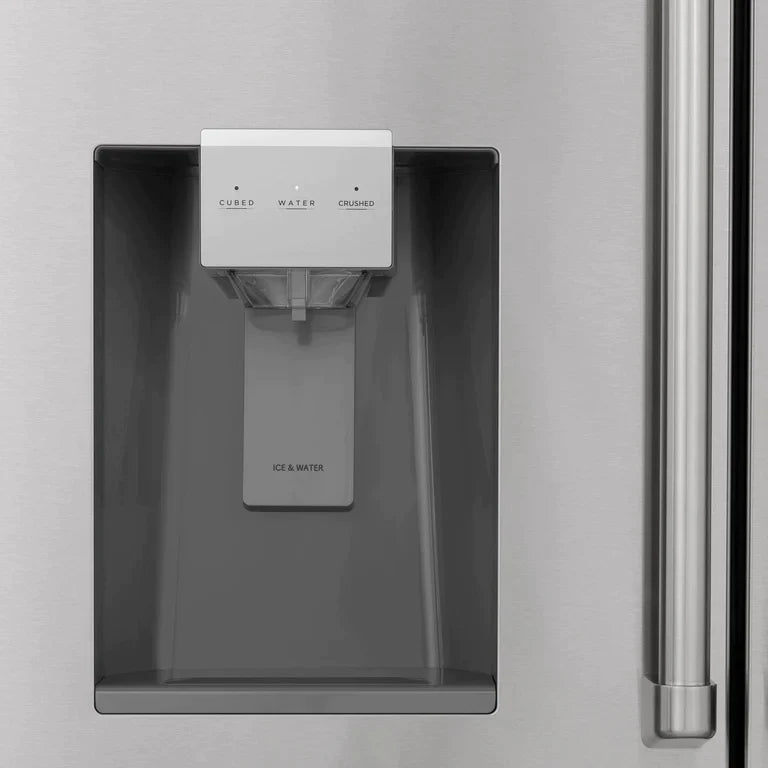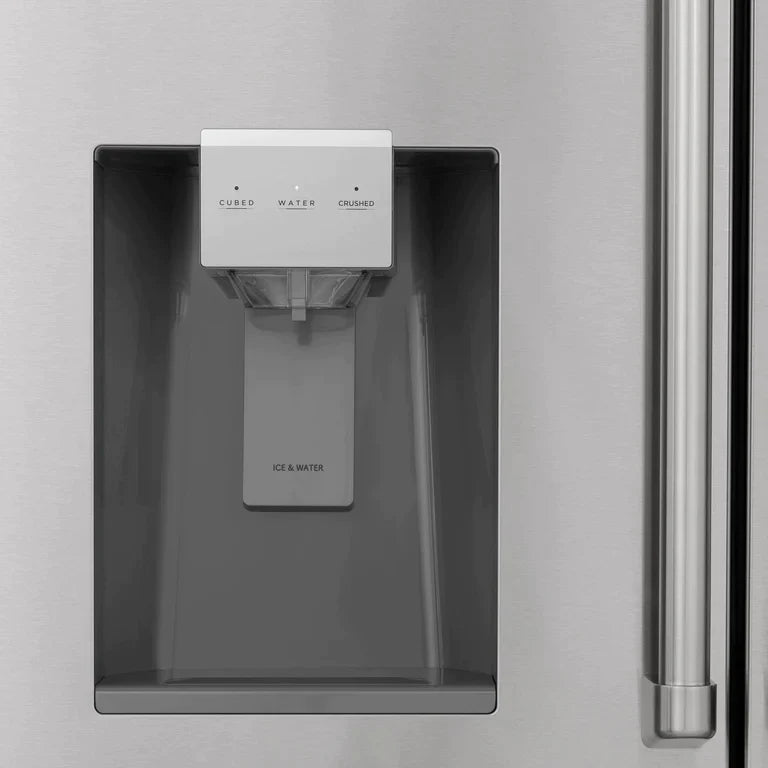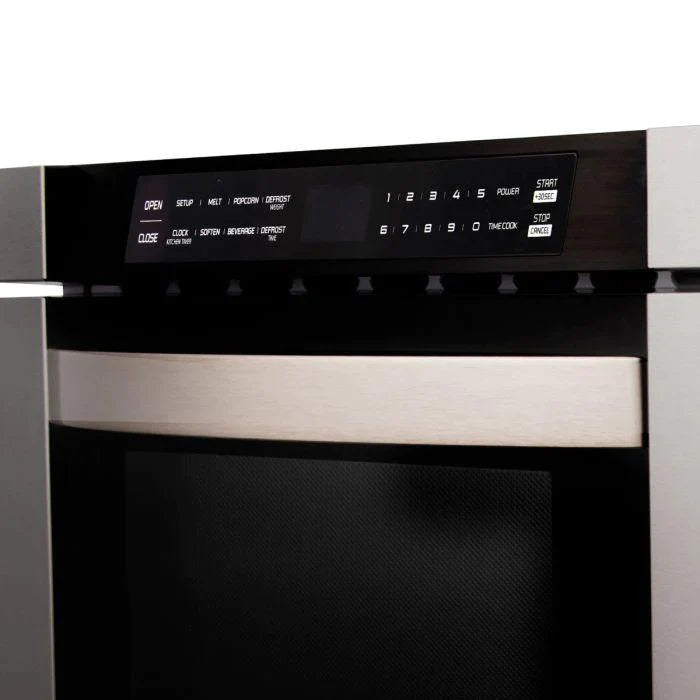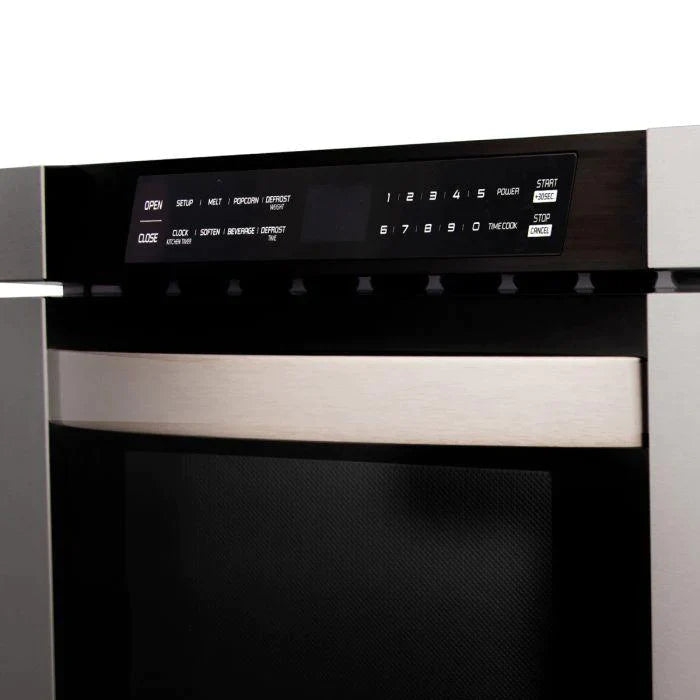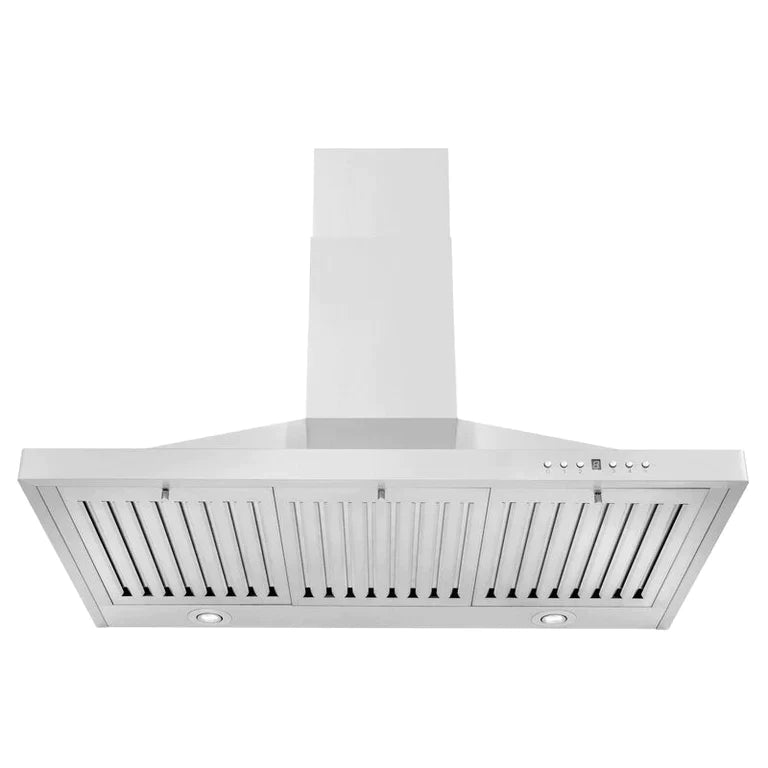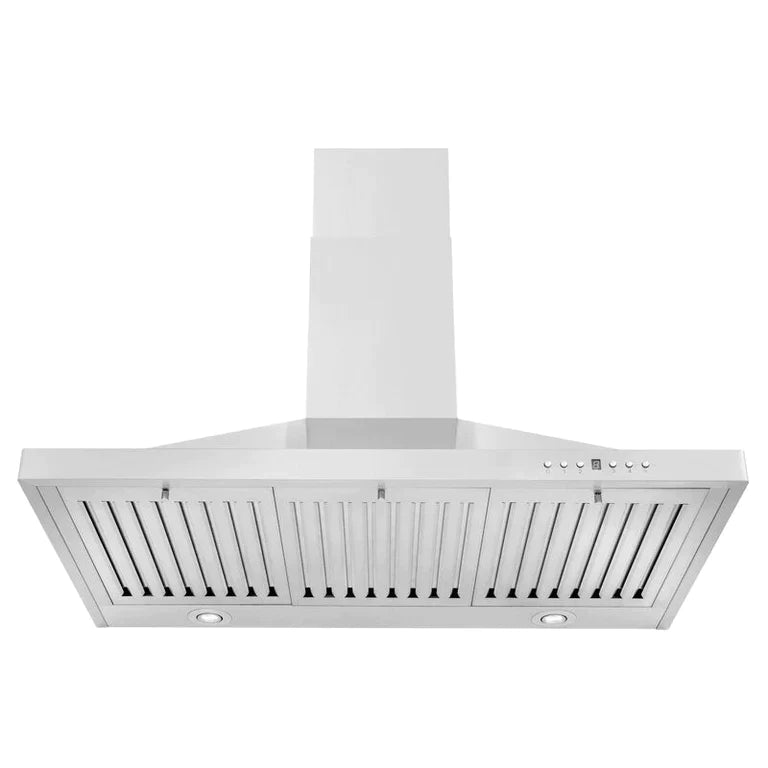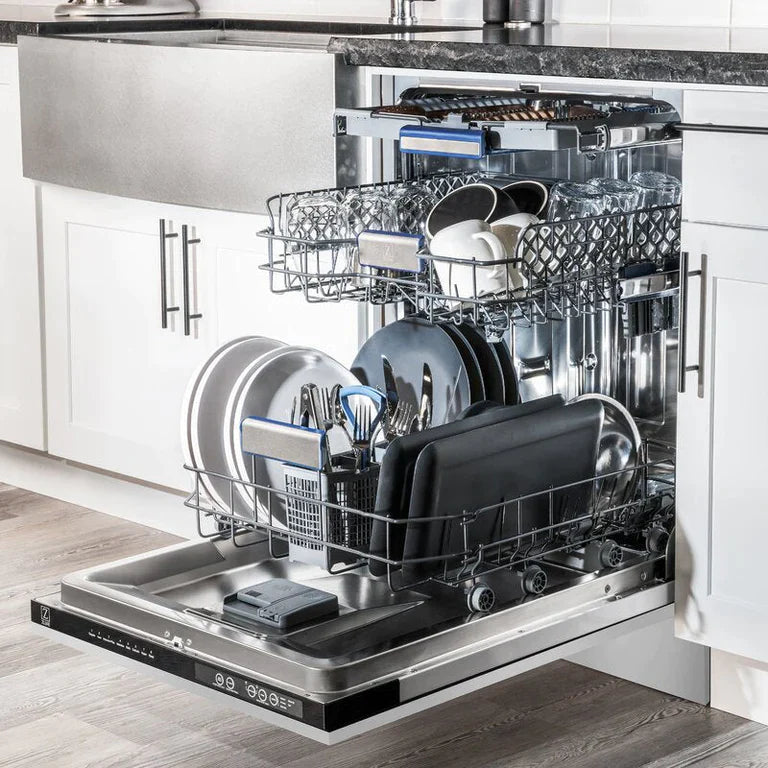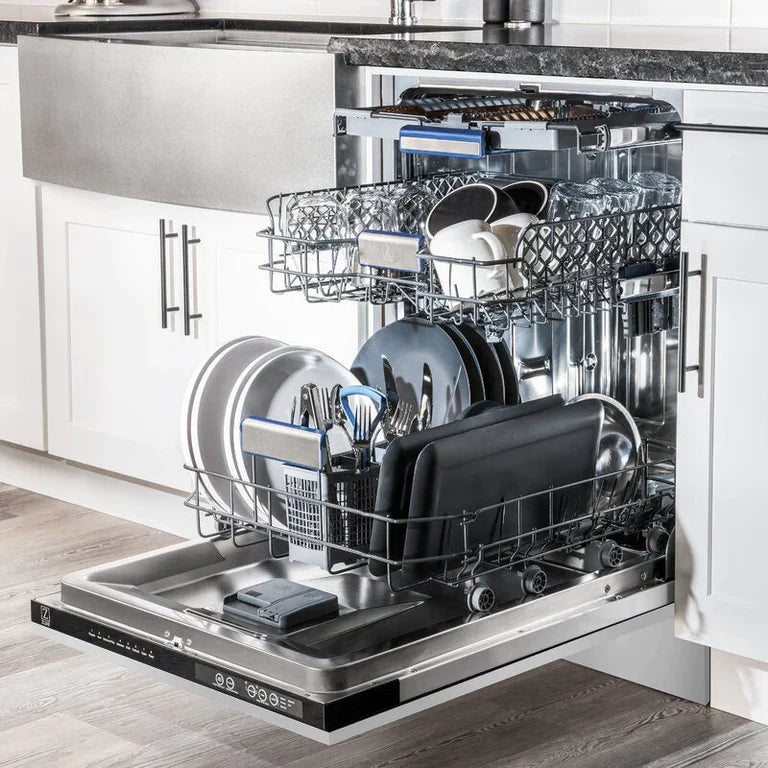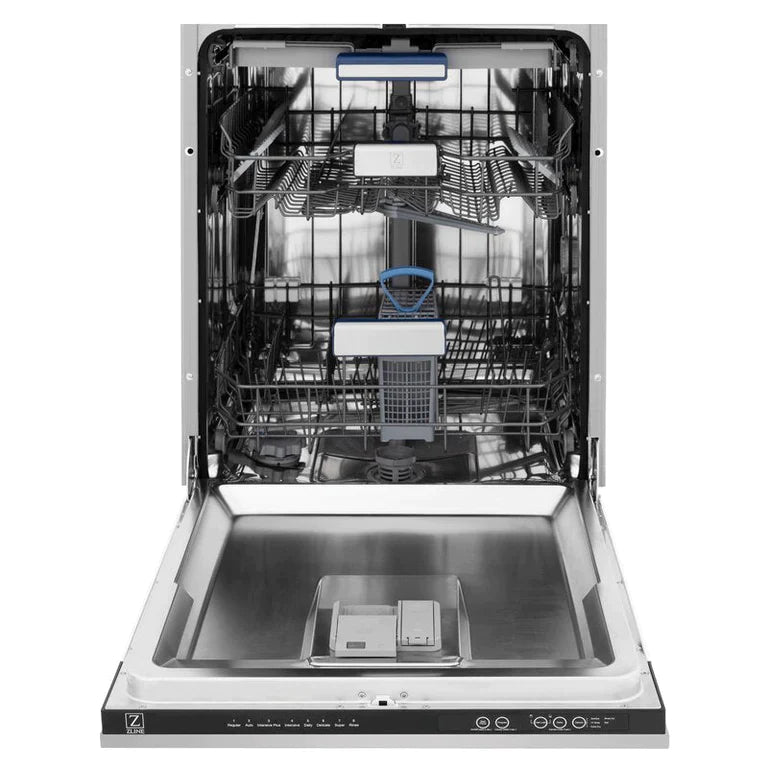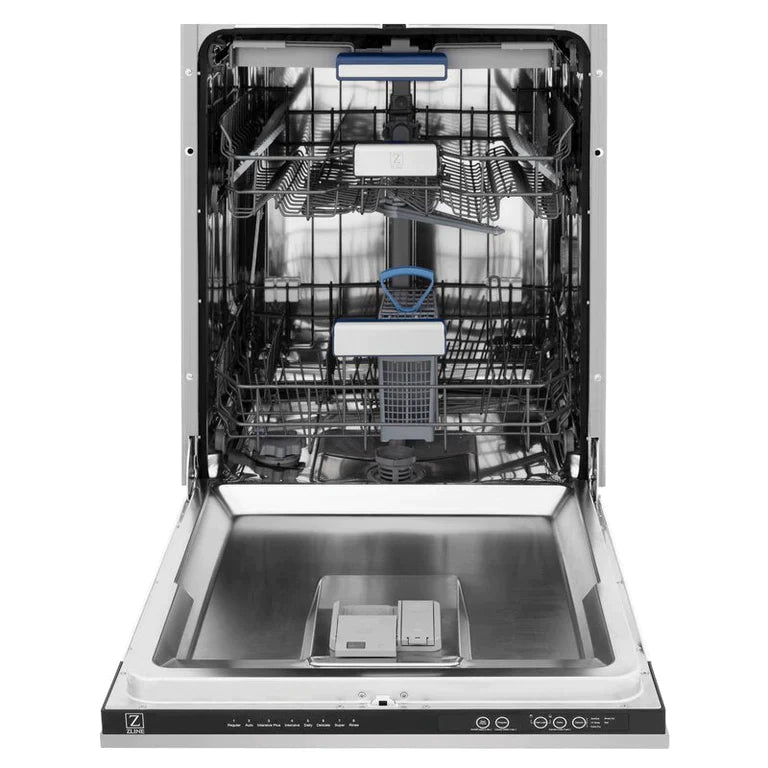 Description
ZLINE Kitchen Package with Water and Ice Dispenser Refrigerator, 36" Dual Fuel Range, 36" Range Hood, Microwave Drawer, and 24" Tall Tub Dishwasher
This ZLINE Kitchen 5 piece appliance package has a powerful stainless steel 30" Dual Fuel Range, 30" Range Hood, 24" Microwave Drawer, 24" 3 Rack Dishwasher, and 36" Refrigerator with Water and Ice Dispenser. This professional appliance bundle is perfect for your dream kitchen!
Product Includes:
ZLINE 36 in. Professional Gas Burner/Electric Oven Stainless Steel Range, RA36
ZLINE 36 In. French Door Refrigerator with Water Dispenser, Ice Maker in Fingerprint Resistant Stainless Steel, RFM-W-36
ZLINE 24 in. 1.2 Cu. Ft. Microwave Drawer In Stainless Steel, MWD-1
ZLINE 36 in. Convertible Vent Wall Mount Range Hood in Stainless Steel, KB-36
ZLINE 24 in. Top Control Tall Dishwasher in Stainless Steel with 3rd Rack, DWV-304-24
Specifications
Range
Fuel Type: Natural or Propane Gas Burners, Electric Oven
ZLINE's Professional 36" Dual Fuel Range, RA36 is complete with a 6 burner gas cooktop for energy efficiency, temperature control, and even cooking.
An oven with three layers of glass and dual lighting and an aluminum mesh seal for optimum insulation.
ZLINE's proprietary stay-put hinges. Designed to support the full weight of the oven door and stop at any place.
6 burners provide the perfect range of cooking power from 4,200 to 18,000 BTU's.
Handcrafted, high-quality Italian burners imported directly from Italy.
Range Hood
Product Type: Wall Mount Range Hood
The ZLINE KB-36 is a 36-inch professional wall mount stainless steel hood designed to be both elegant and powerful, featuring the industry's only lifetime warranty motor.
Dishwasher-safe stainless steel baffle filters
High performance 4-speed motor with speeds up to 400 CFM
Microwave Drawer
Open the drawer with a touch of a button - easy to use open and close buttons for added convenience
Space-saving microwave designed to be seamlessly installed built-in under a counter or in a wall
Choose from 11 power levels for the perfect power option for your cooking needs
Boil water as quickly as 1 minute and 50 seconds with standard microwave settings
Easily melt or soften butter, chocolate, ice cream, cheese, or marshmallows with pre-programmed settings
Enjoy multiple microwave modes such as defrost, popcorn, and beverage heating
With 1.2 cu ft capacity, the interior accommodates coffee mugs up to 7 inches tall and dishes up to 16 x 16 inches
Dishwasher
At only 51 decibels of sound on the highest setting, ZLINE dishwashers will let your kitchen tasks continue in peace.
All installation hardware included - One of the easiest in the industry, guaranteed!
The top control panel is easy and straightforward to use while offering a sleek concealed look
Refrigerator
Enjoy energy savings while maintaining professional power with this ENERGY STAR Certified refrigerator
Create more room for your items with a large fridge and freezer space at 21.6 cu. ft. capacity
Flex Drawer - Top freezer drawer has four temperature ranges to meet different food or beverage storage needs for added flexibility
Triple Cooling System - Independent refrigerator, freezer, and ice maker cooling systems help keep foods fresh
Exterior Ice and Water Dispenser - Enjoy filtered water and ice that's free of contaminants without opening the refrigerator door
Adjustable shelving slides in making it easy to fit taller items
Enjoy a clean look in your kitchen with fingerprint-resistant 430-grade stainless steel
Have peace of mind with a one year warranty
Warranty & Returns
Questions About Zline?
Our customer support is here to help.
If you have any questions about Zline products, call our toll-free number or talk to us on the chat.
We are here to help.
FREE SHIPPING
Fast and Free Shipping to Continental USA.
TOP RATED CUSTOMER SERVICE
We have excellent customer service. Questions? Call Us at (725) 777-5484.
Shop Other Zline Products