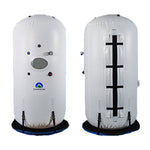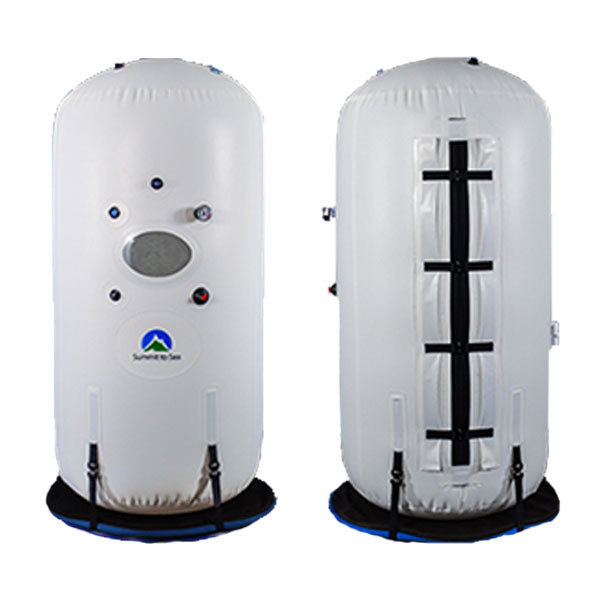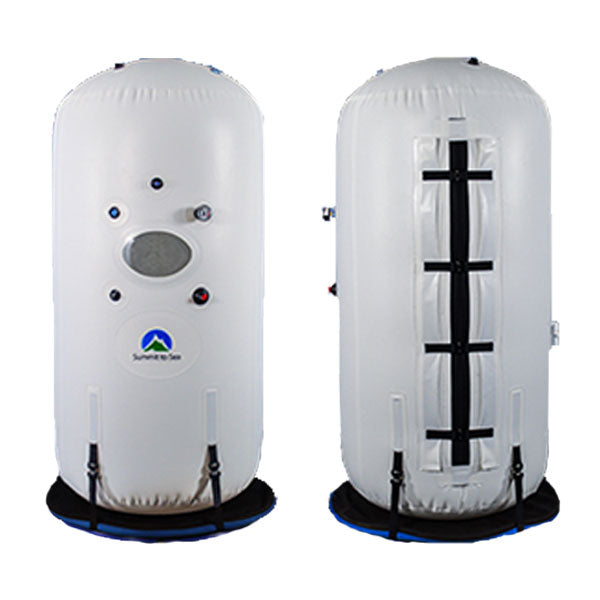 Zoom In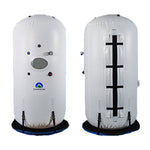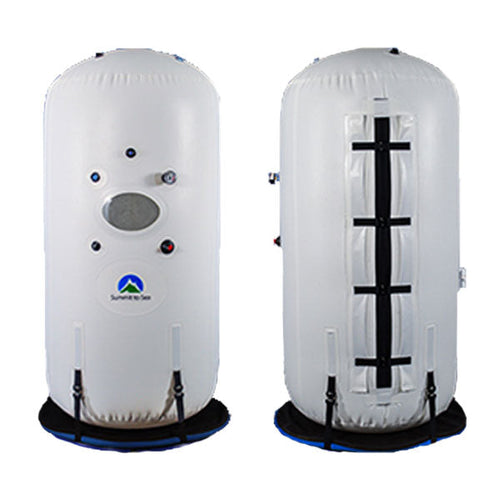 Summit To Sea
★
★
★
★
★
(3) reviews
Regular price
$13,995.00 USD
Regular price
Sale price
$13,995.00 USD
Unit price
per
Save $-13,995.00
Sold out
View full details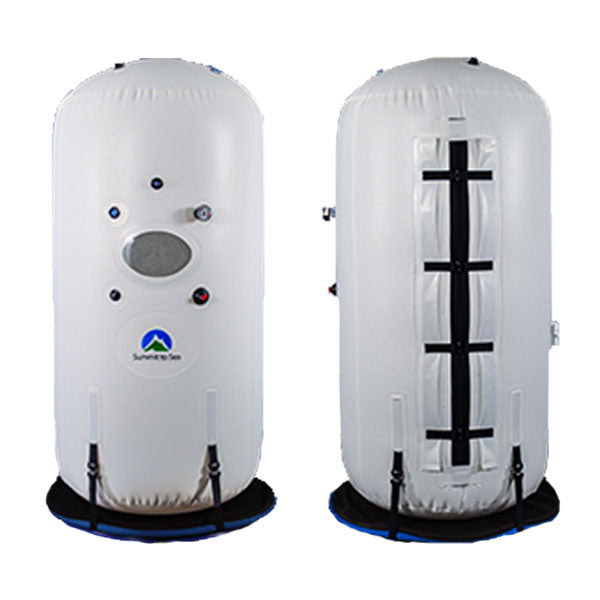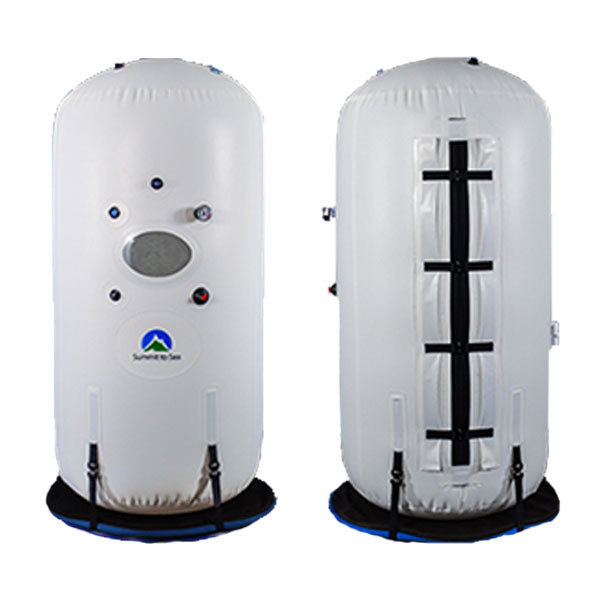 Description
Summit To Sea - The Dive Vertical Hyperbaric Chamber
Please note: Class II medical device that requires a prescription.
The Vertical Dive from Summit to Sea is the first vertical portable mild hyperbaric chamber on the market.
The Vertical Dive from Summit To Sea provides all the benefits of Hyperbaric Chamber Treatment, with the safety and reliability Summit To Sea is known for. With a 40 inch diameter and 80" inch height, the Dive provides plenty of space for a comfortable and effective treatment session. The Dive has the same high efficiency electric air pumps with patented sound suppression as The Shallow Dive and The Grand Dive, plus in-line air filtration. It also includes a double vent system for safely achieving a maximum of 4.4 PSI and double sided full length zippers for easy entry and exit (can be operated from the inside or the outside of the chamber).
You will be hard-pressed to find a high quality hyperbaric chamber for this price. Summit To Sea wants to bring professional-grade hyperbaric treatment to everyone, and with The Dive you can start on your path to a healthier body!
Features
The first vertical portable mild hyperbaric chambers on the market
Designed to add a comfortable chair
Comes with redundant compressors (2) for added safety
40" in diameter
85" tall
Person standing next to the chamber is 5'9" tall
Dual fill valves for cool air flow
Antibacterial carpet for comfort
Double-sided full-length zippers for easy entry and exit (can be operated from the inside or the outside of the chamber)
Zipper opening is 5' long.
Internal frame for faster inflation
Integrated stabilizer for greater stability
Unique design, US Patent #9,622,931