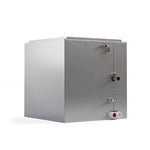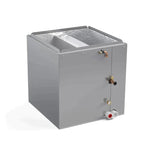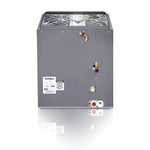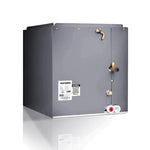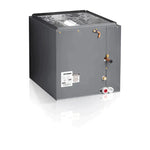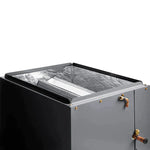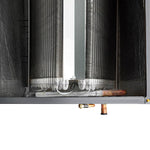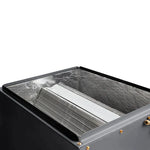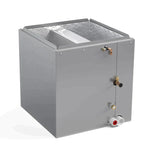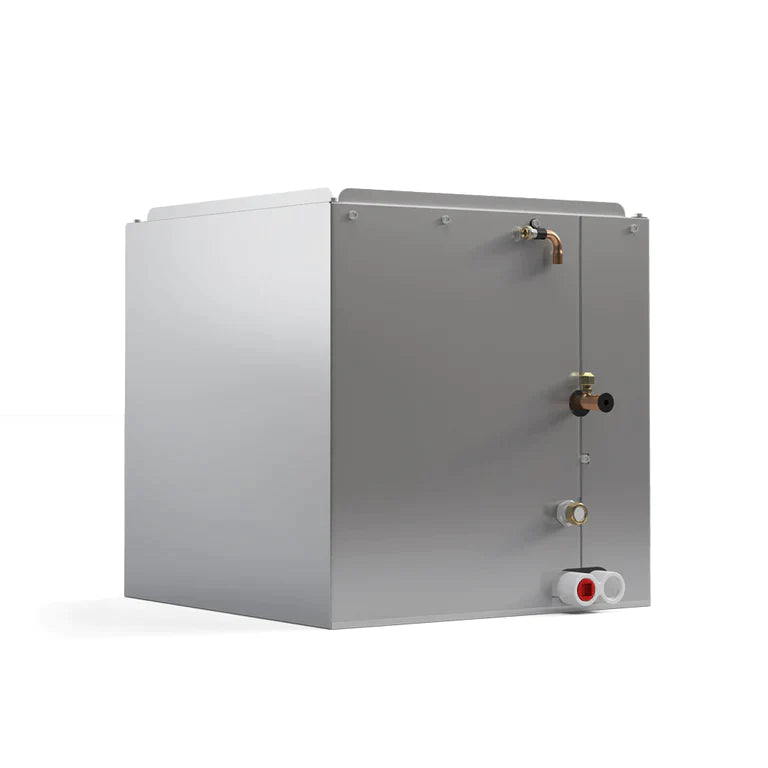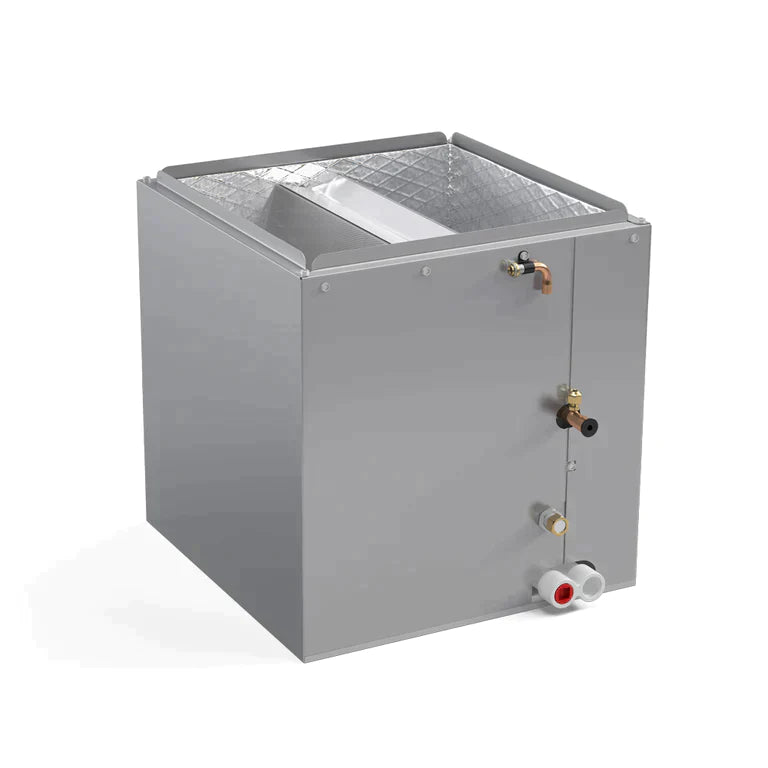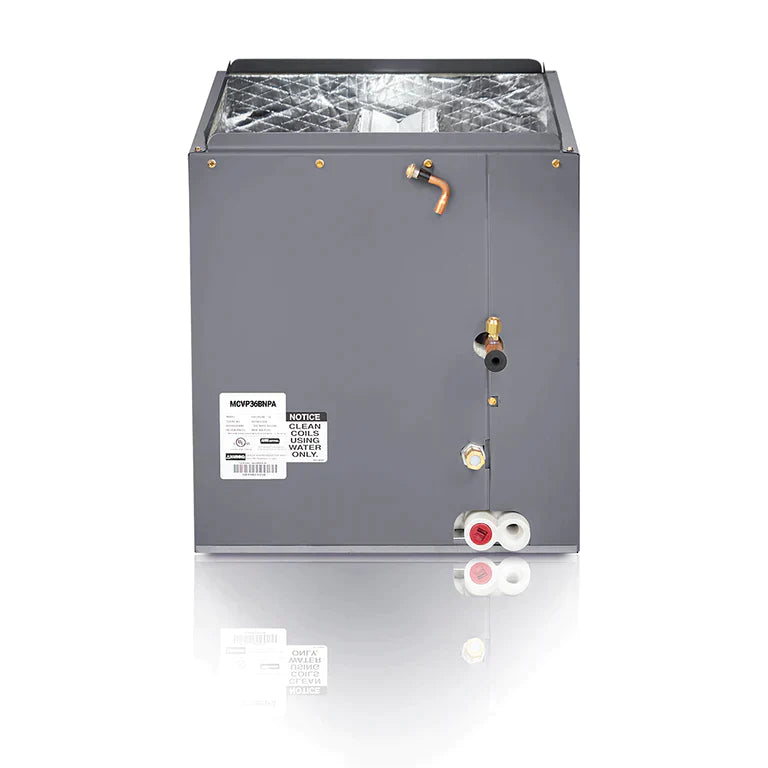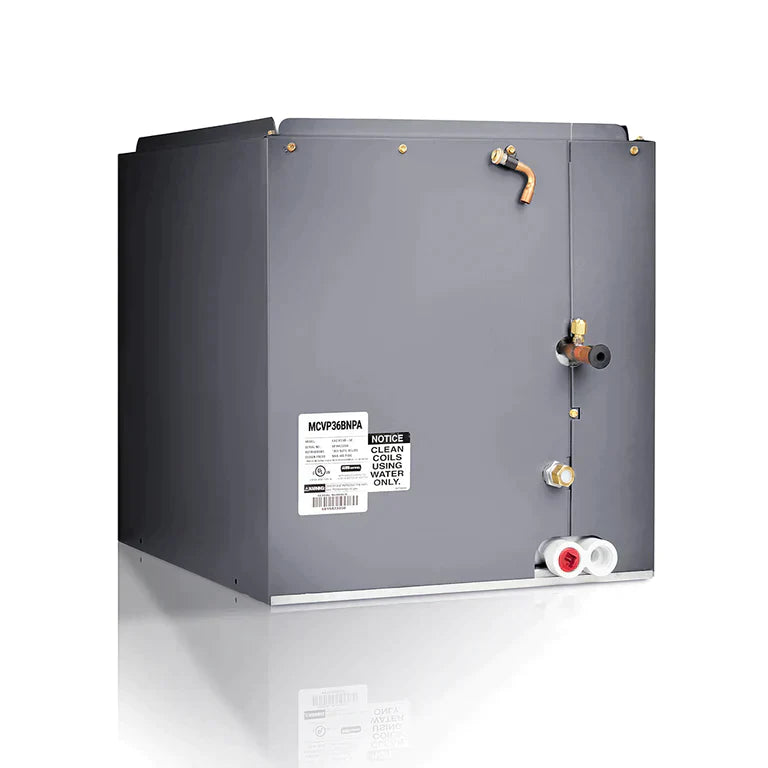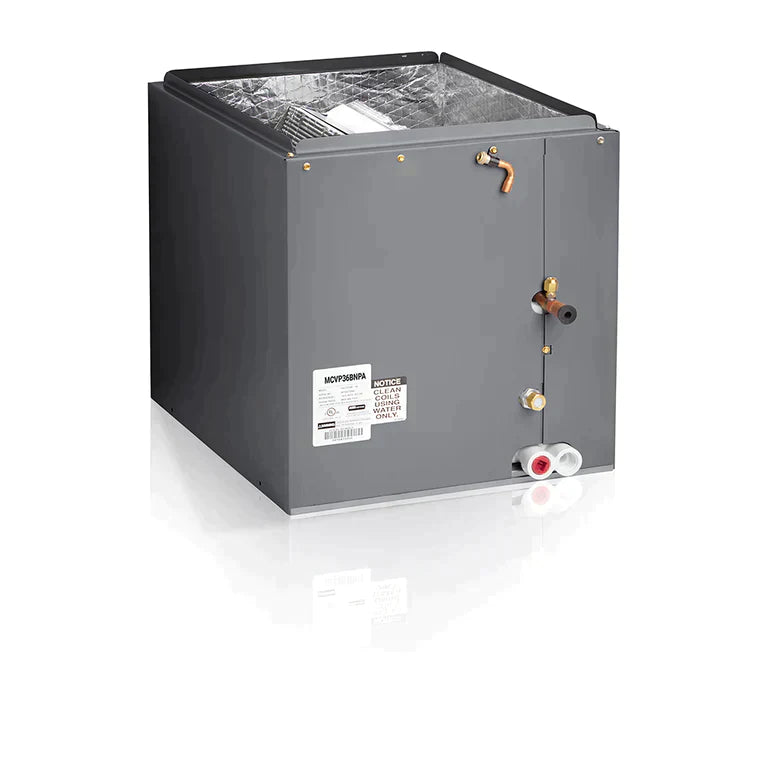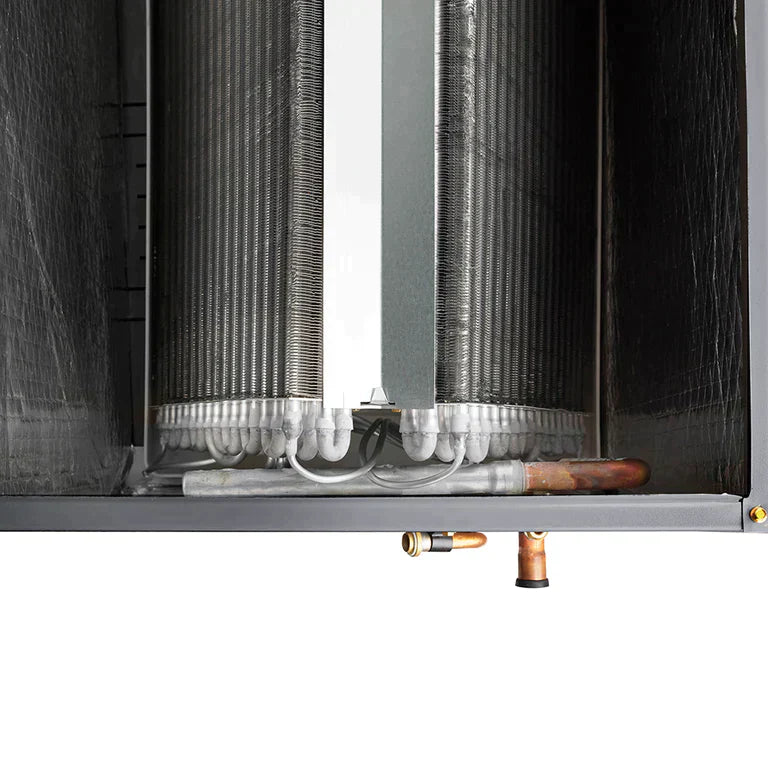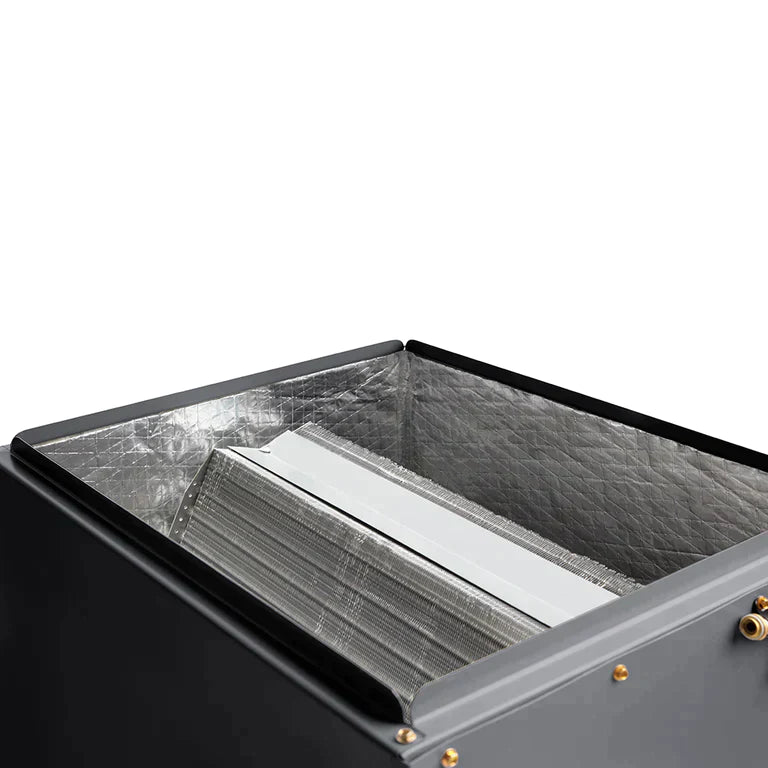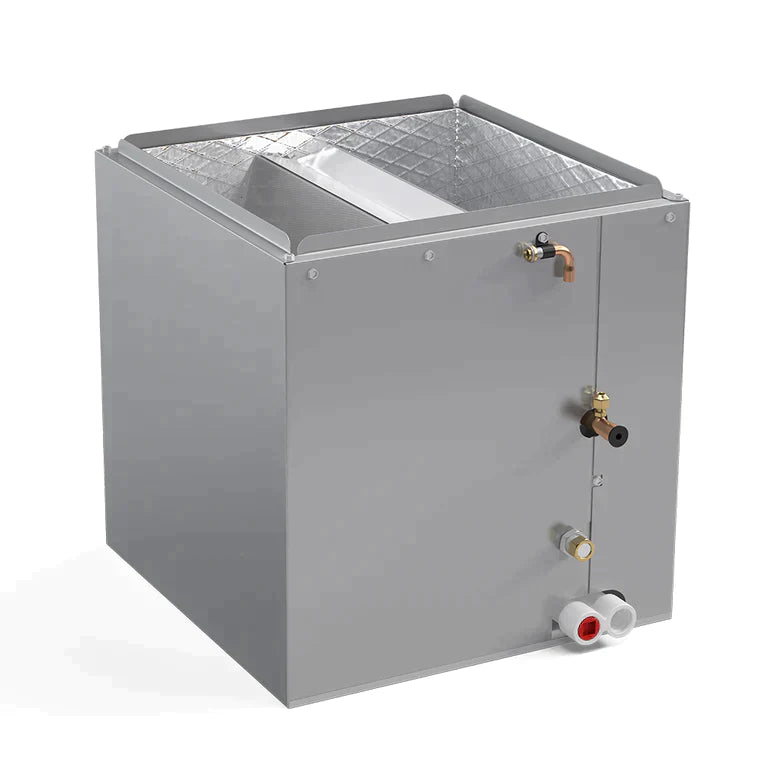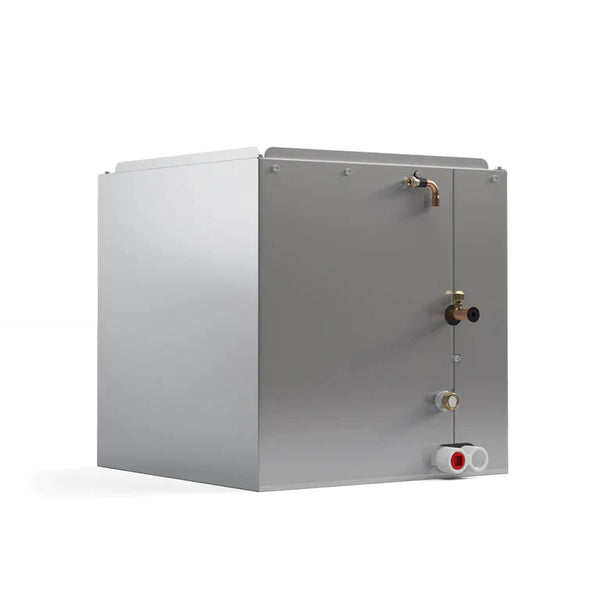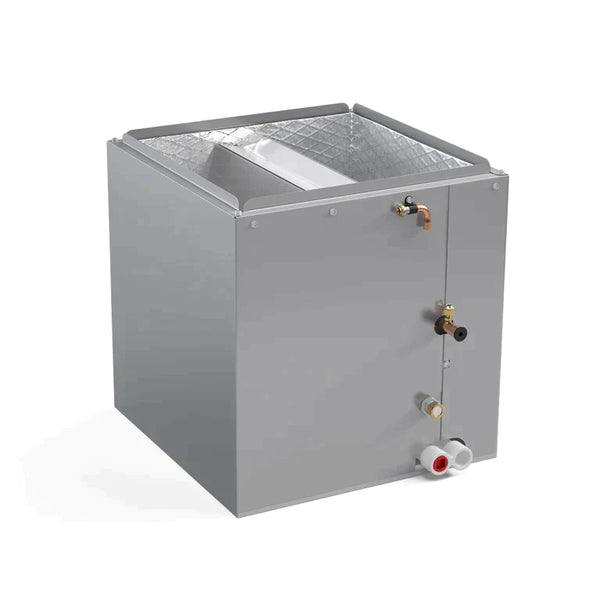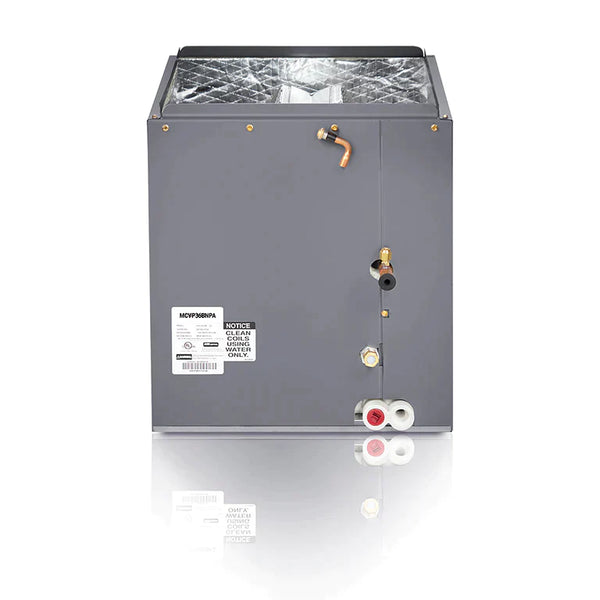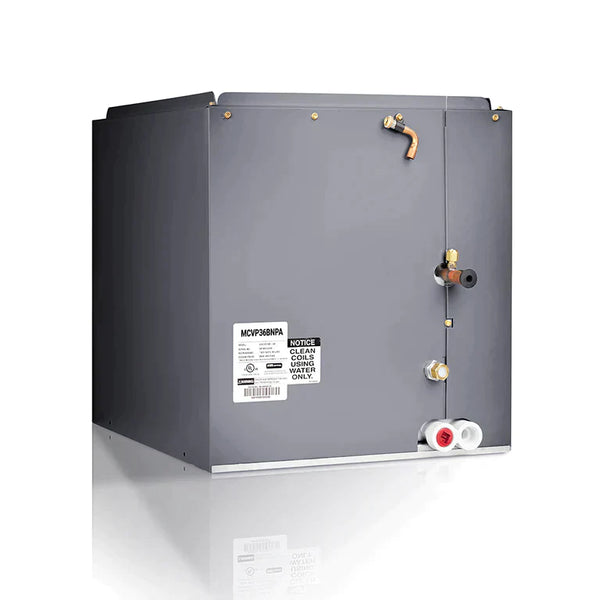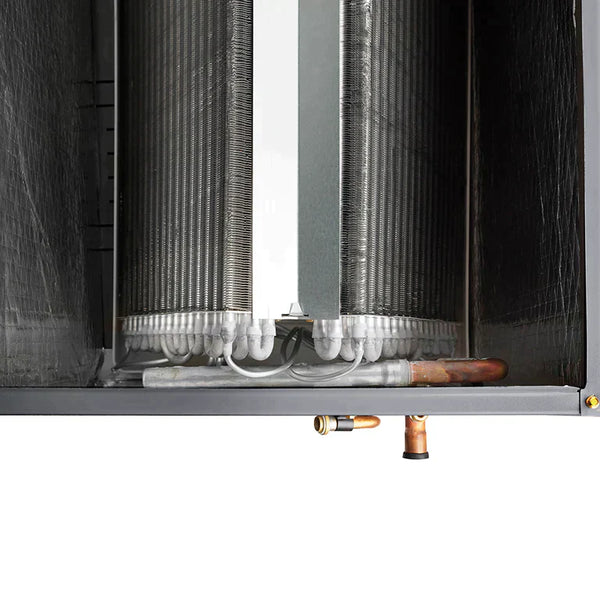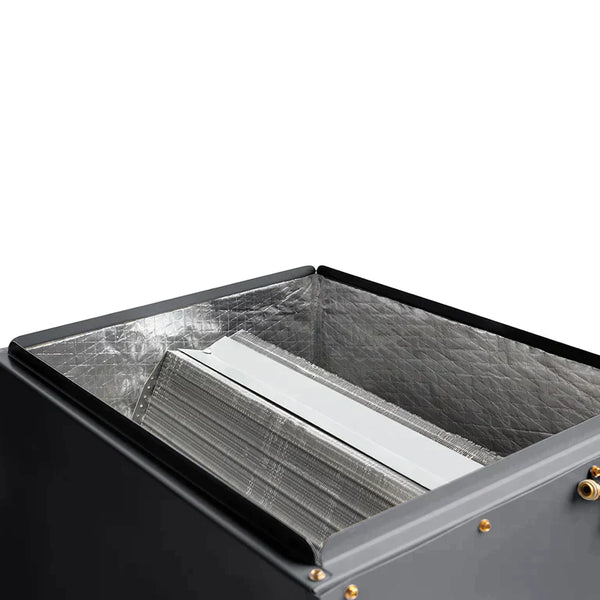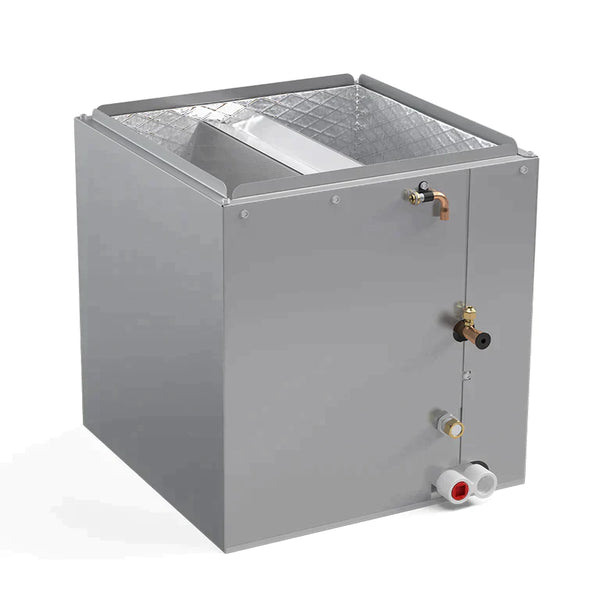 Zoom In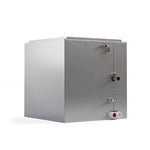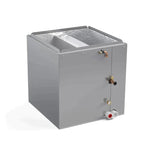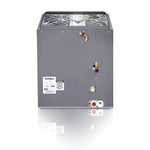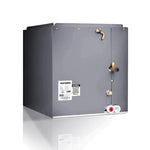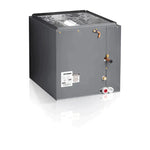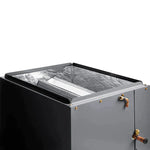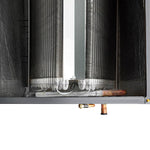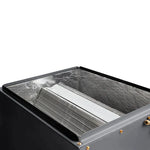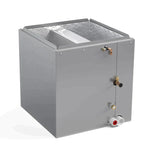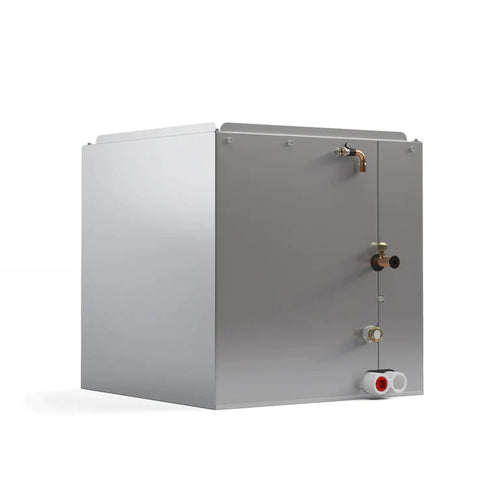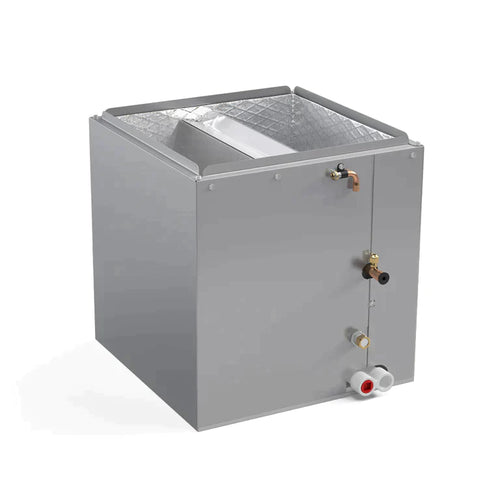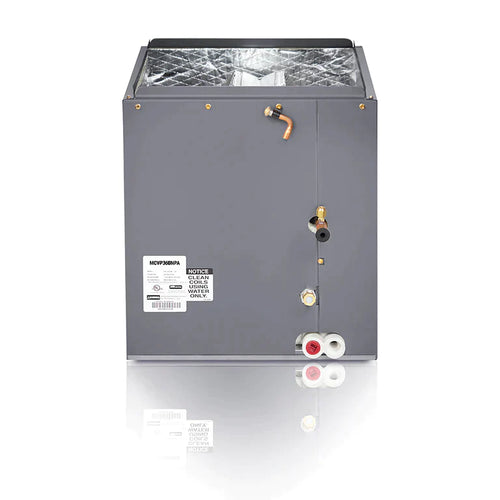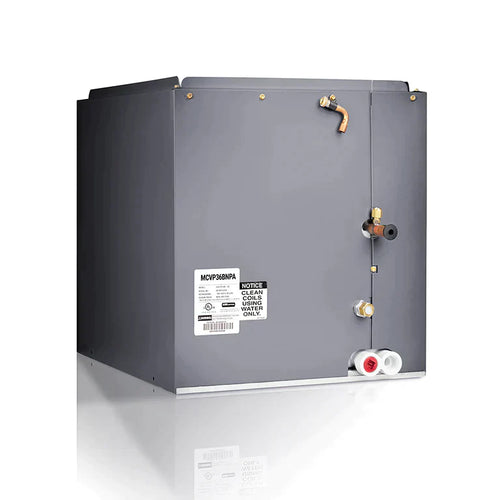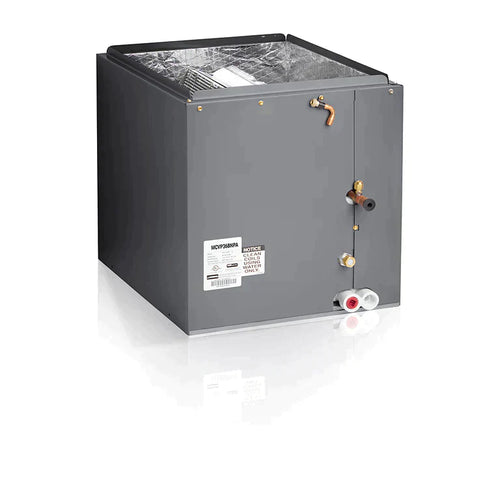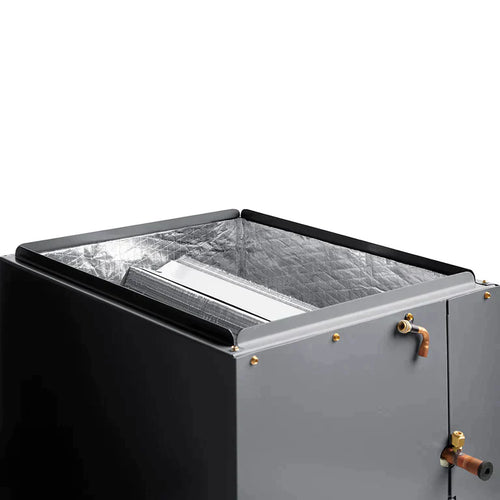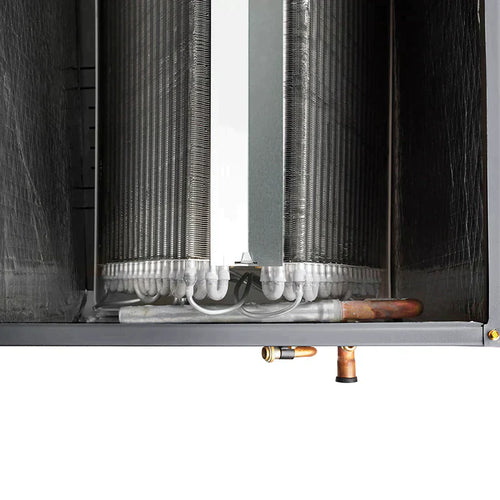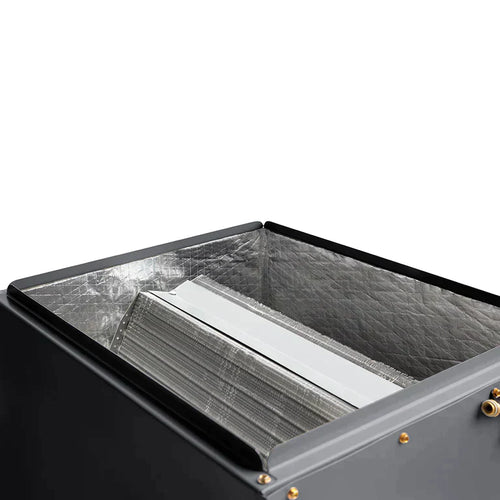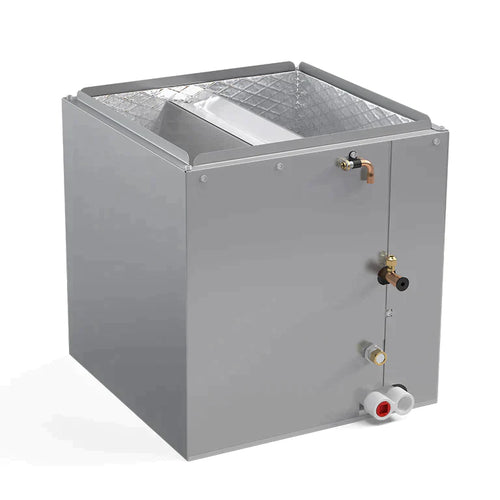 MRCOOL
★
★
★
★
★
(9) reviews
Regular price
$476.00 USD
Regular price
Sale price
$476.00 USD
Unit price
per
Save $-476.00
Sold out
View full details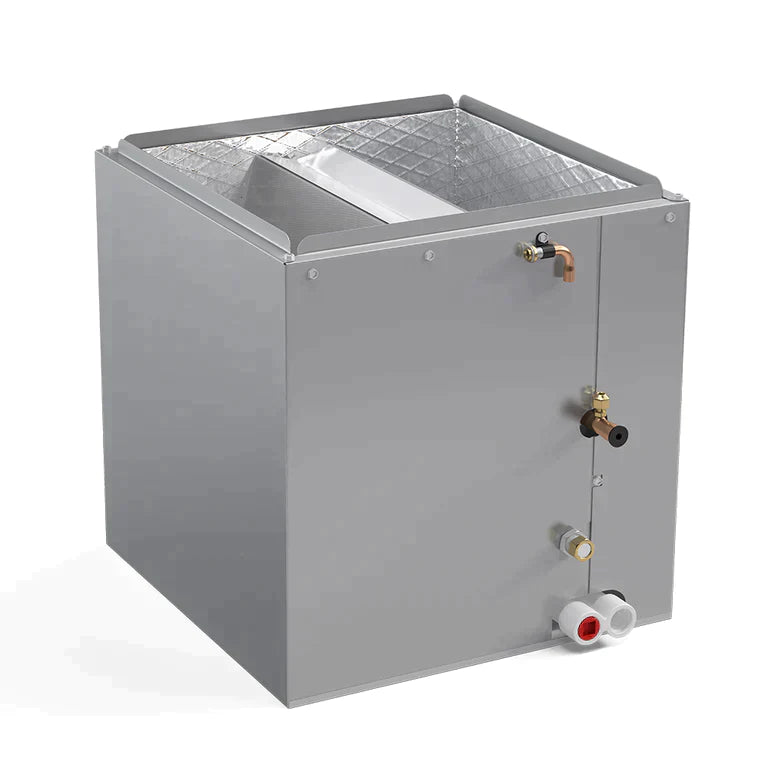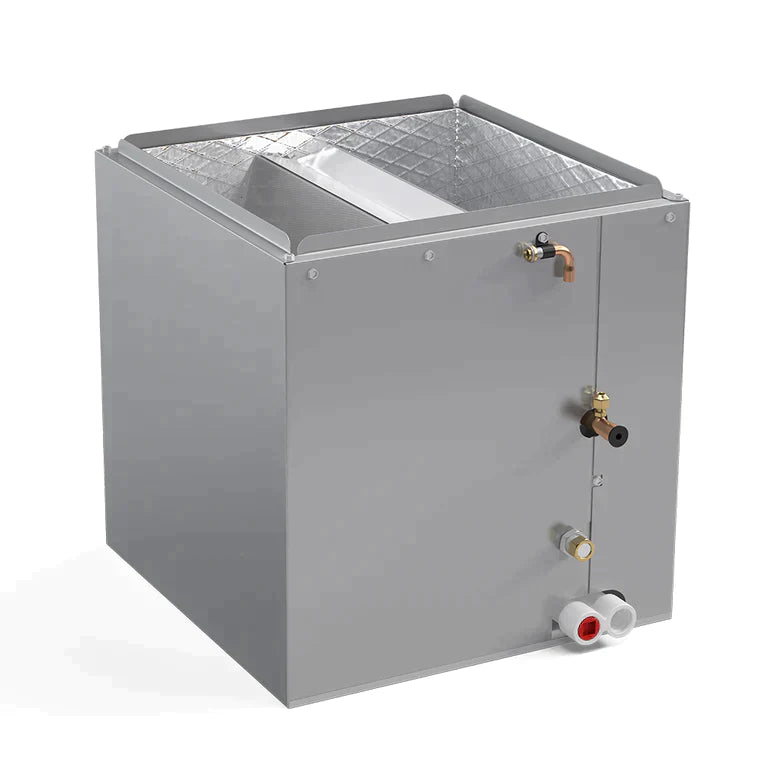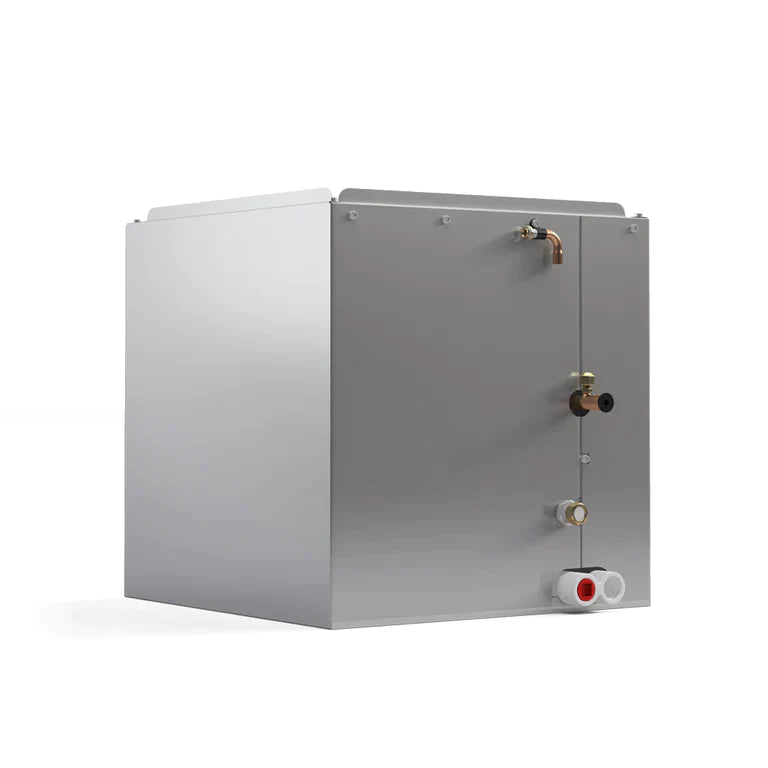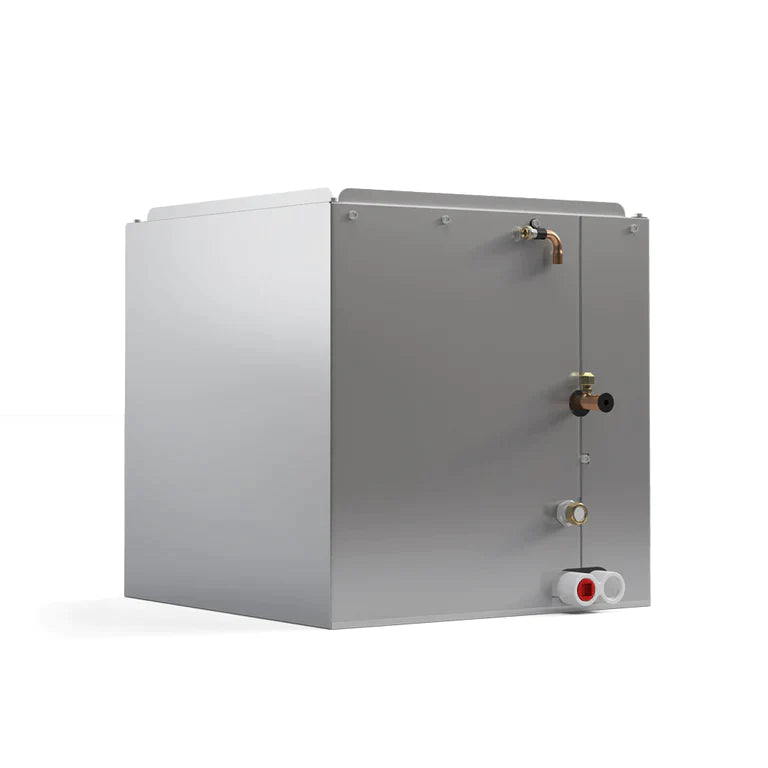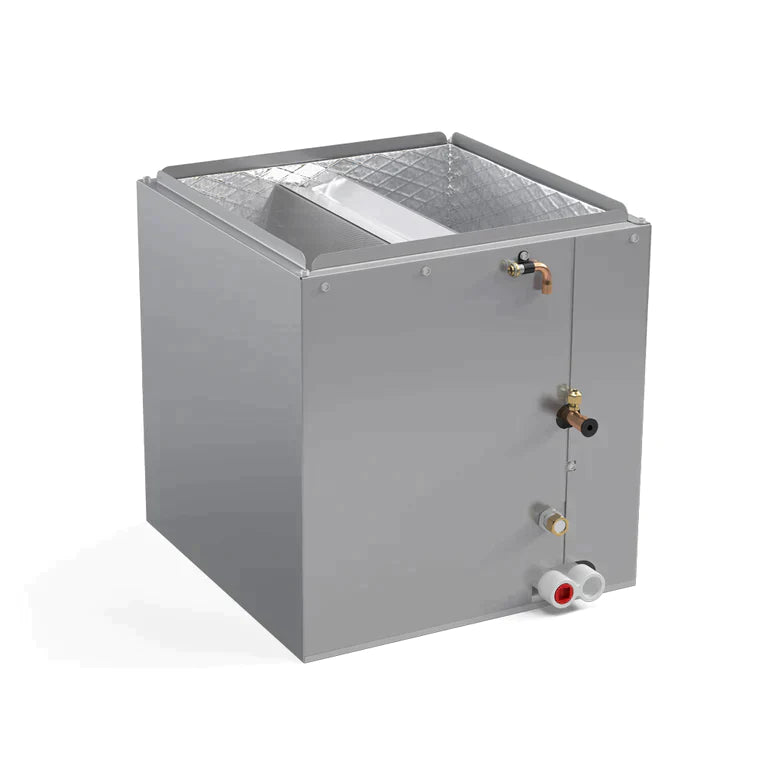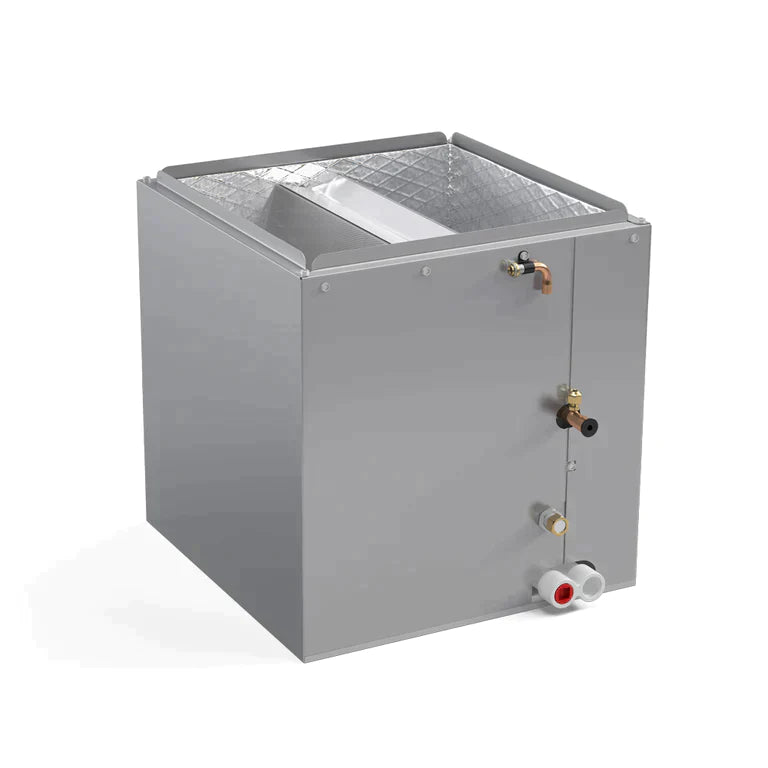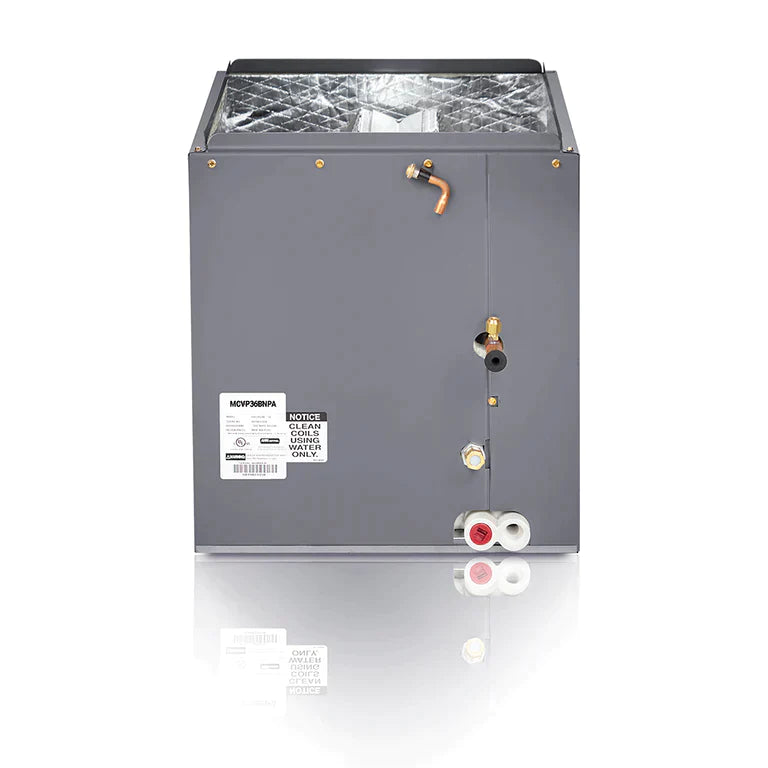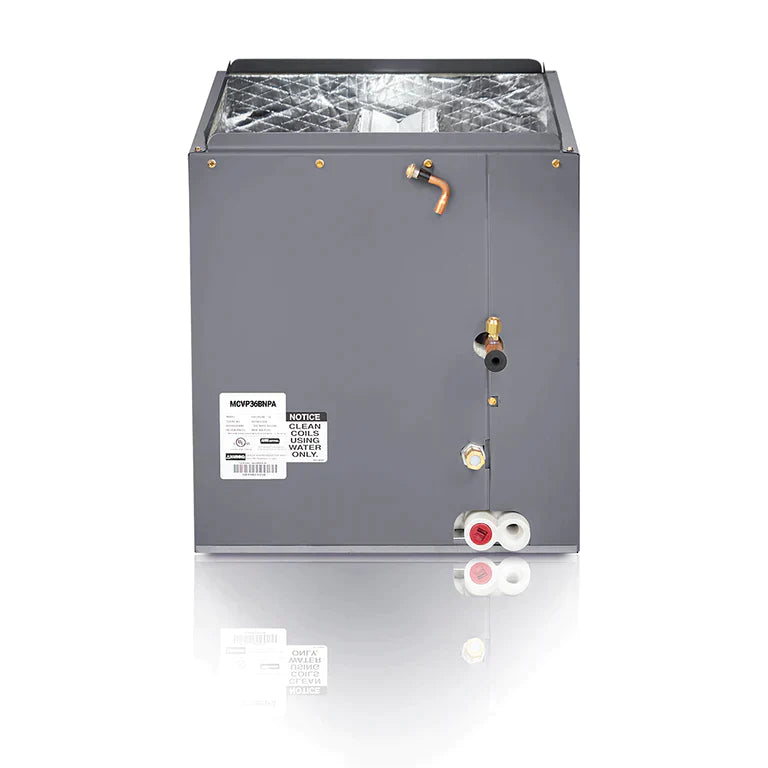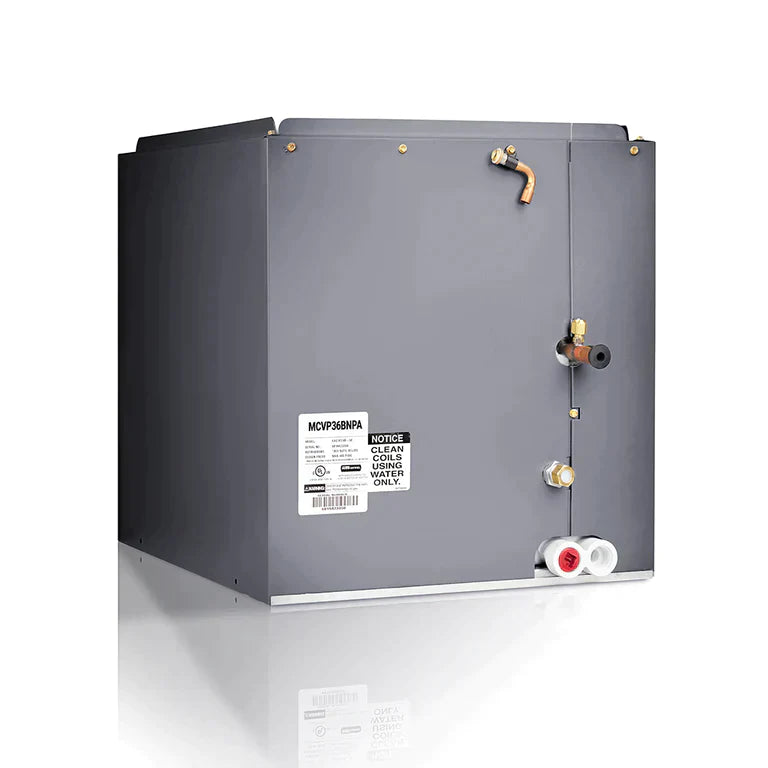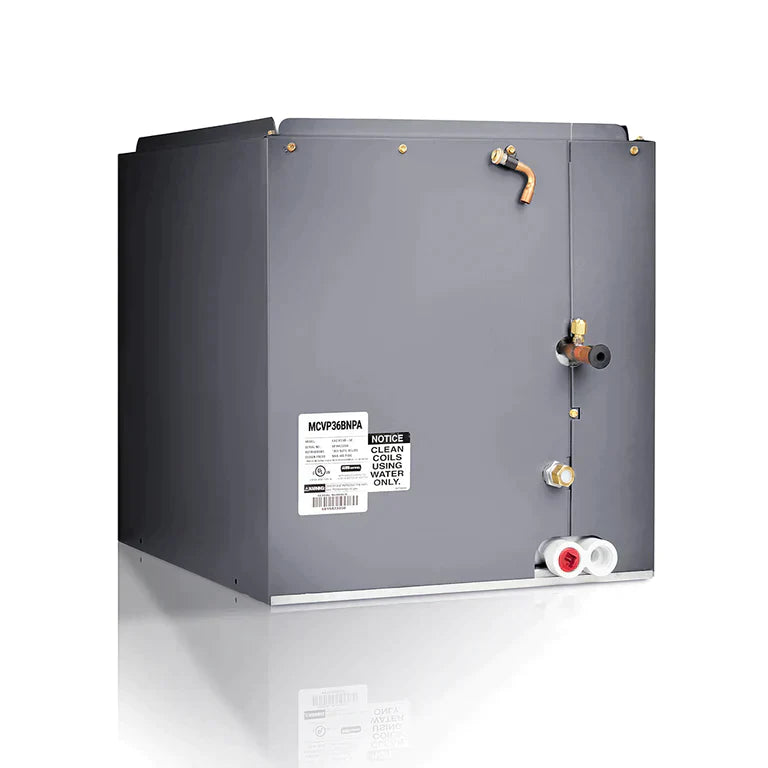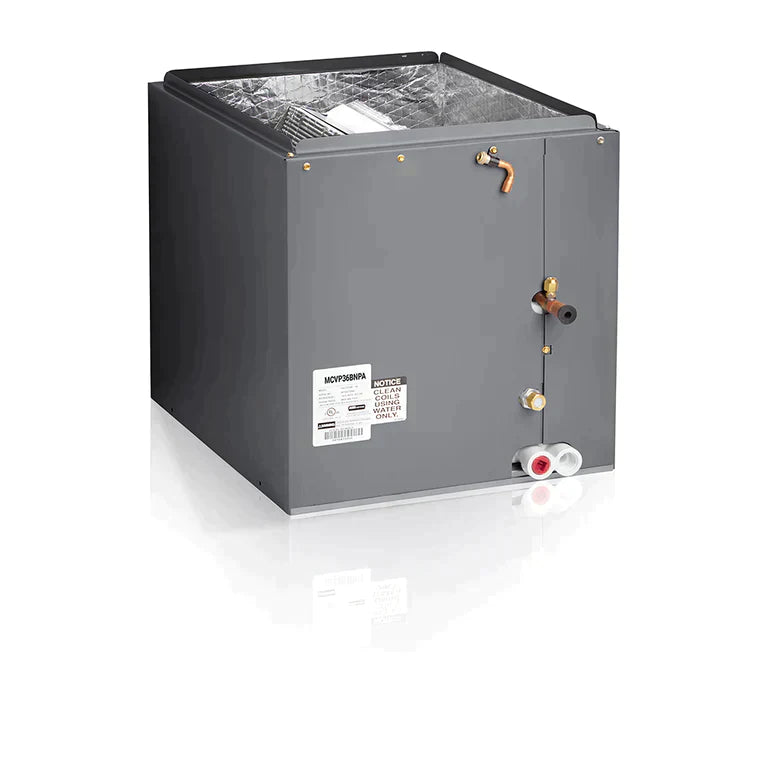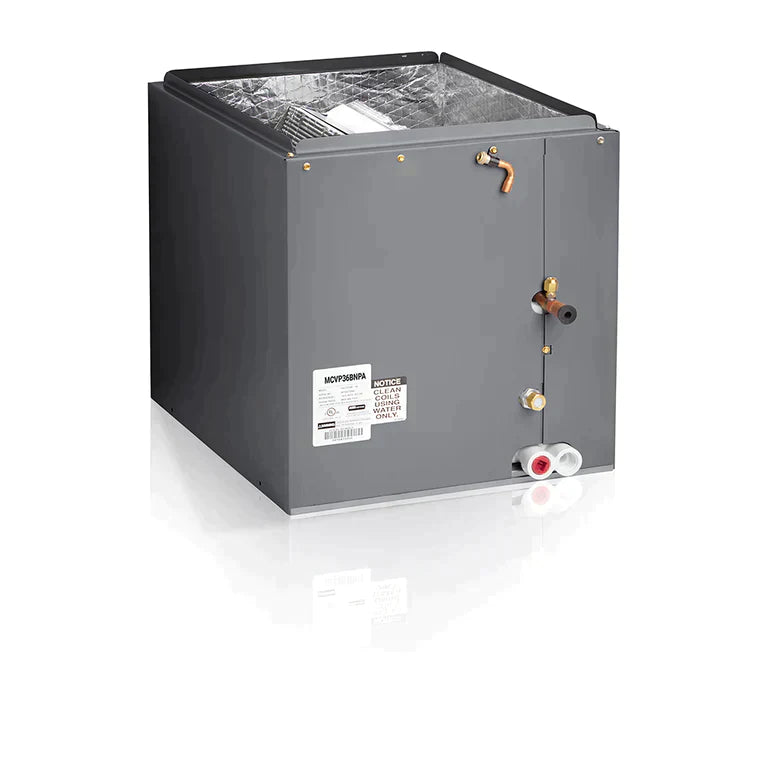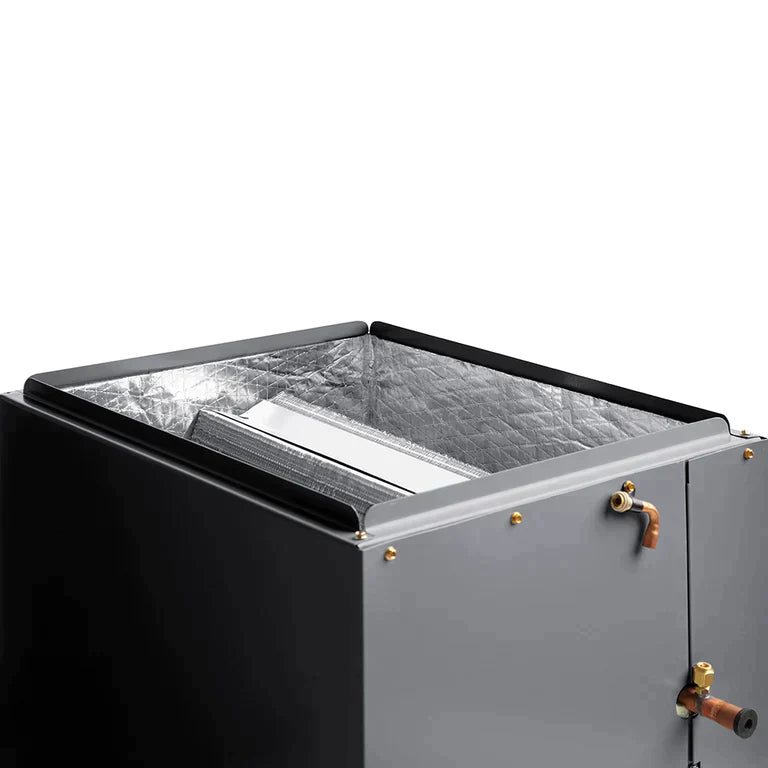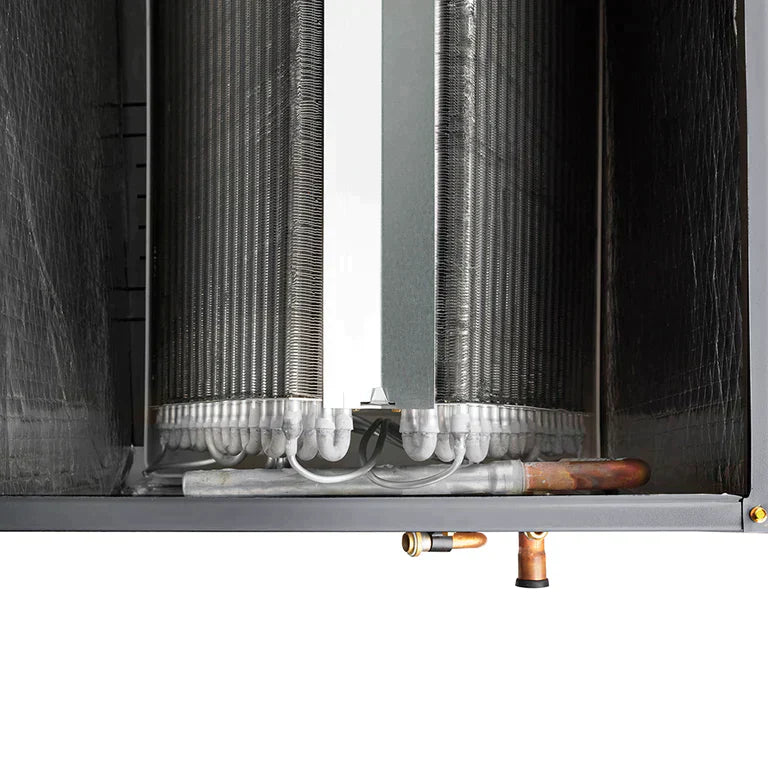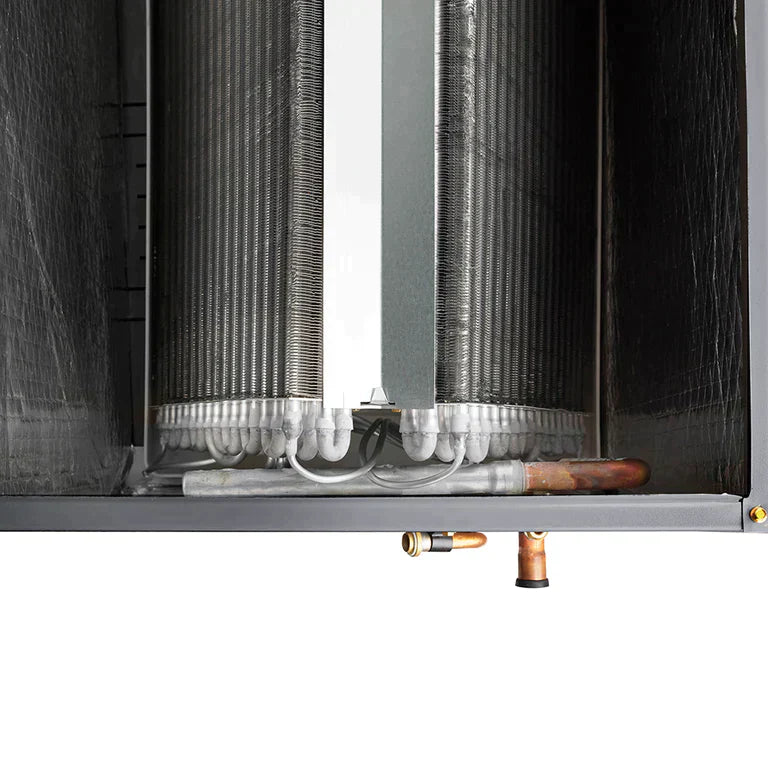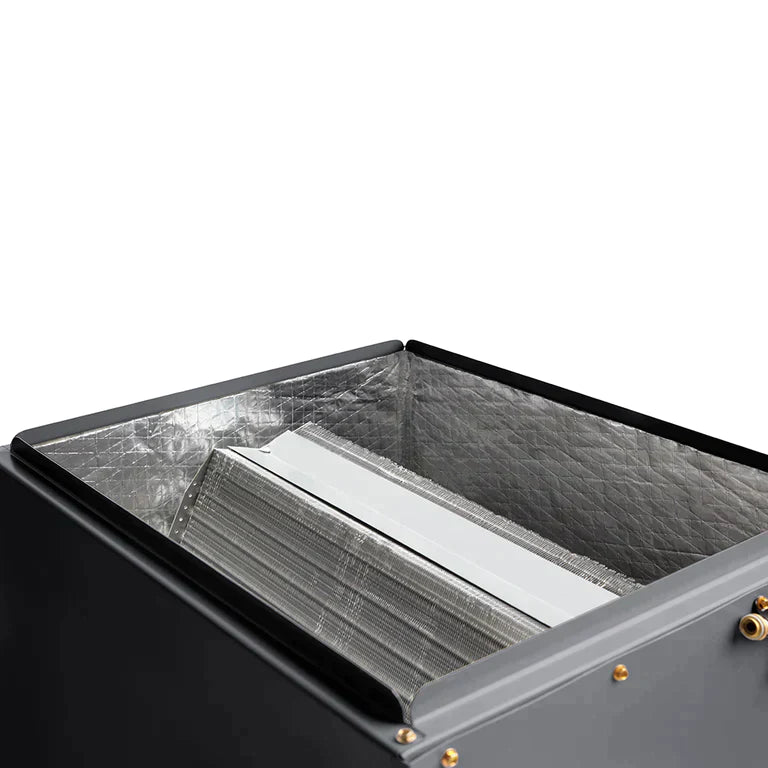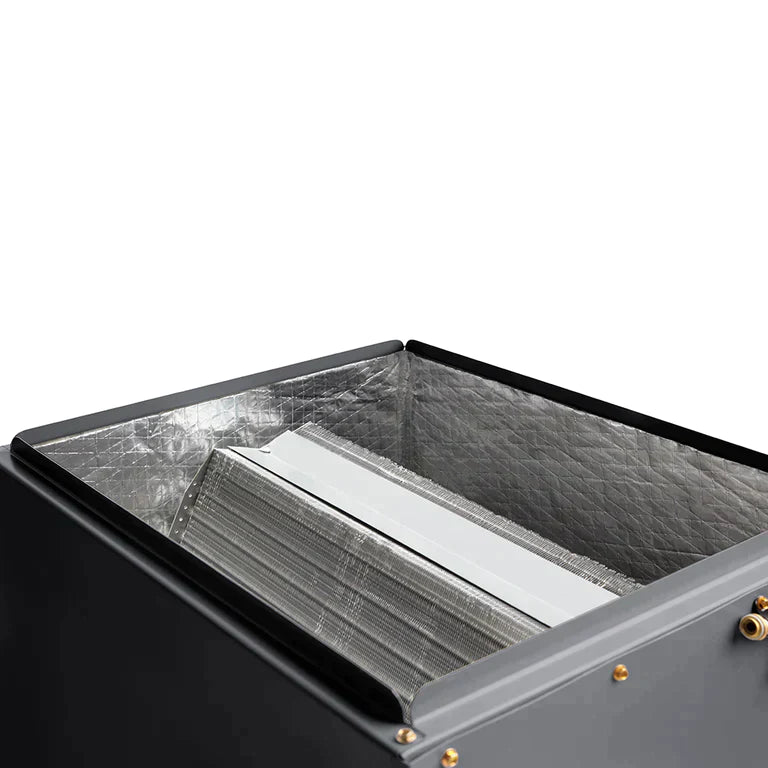 Description
MRCOOL 17.5 In. 2.5 Ton R410A Upflow Cased Evaporator Coil
This is a brand new 2.5 ton, R410A refrigerant, Upflow cased Evaporator Coil. This efficient and durable coil is the solution for heat pumps and air conditioners for fast, flexible application. This Signature Series coil, when appropriately paired with a MRCOOL Signature Series condenser and gas furnace or modular blower, can achieve efficiency ratings of up to 16 SEER.
Features
Interlocking door assemblies and snug line sealgrommets to minimize air leakage

All units UL Listed and AHRI Certified

One of the lowest water retention drain pans in the industry to minimize mold and mildew growth

External cabinet mounted distributor body designed for easy changing of orifice sizes and fast TXV connections

Foil-face insulation for easy cleaning

All drain pans are compatible with UV lights

Two dual drain on front of coil for install flexibility of drain lines around furnace vent and utility connections.

Superior service access to components, withtubing located at door split and foil-face insulation

10-Year Parts Limited Warranty

Aluminum tubing, hairpins, distributors and header tubes. Copper refrigerant connections for easy brazing to both liquid and suction lines.

Tubing located at door split for easy coil service or cleaning

Tightly sealed, painted steel cabinet with wall to wall insulation to ensure <2% air leakage
Specifications
Product Dimensions

17 1/2"W x 21"D x 22 1/2"H

Product Weight

50 lbs

Tonnage

2 1/2

Cooling Capacity

30,000

Color

Gray

Refrigerant Type

R-410A

Drain Connection Size

3/4

Lineset Included

No

Line Set Length

15ft, 25ft, 35ft, 50ft

Max Lineset Length

50 ft

Lineset Fitting Type

Sweat

Liquid Line Size

3/8

Suction Line Size

3/4

Certifications
UL
AHRI
Warranty

Registered 10 Year Parts Warranty
Manuals
About MRCOOL
INNOVATIVE HEATING & COOLING
MRCOOL ductless mini split air conditioners and heat pumps are the cutting edge of what modern, flexible American manufacturing ingenuity can produce. These air conditioners rely on state-of-the-art innovative processes with advanced designs to deliver high efficiency air comfort in every room you need it!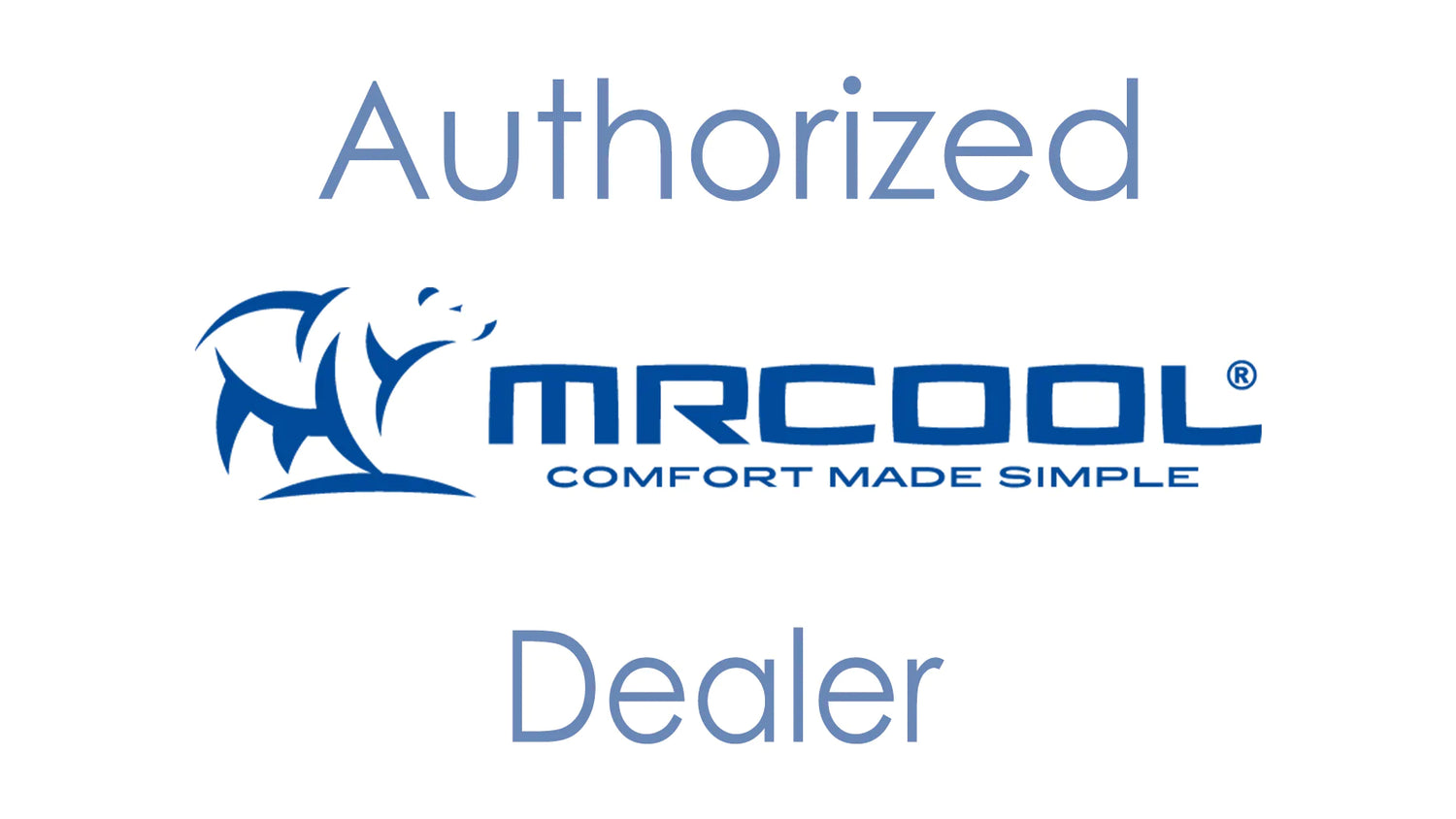 Questions About MRCOOL?
Our customer support is here to help.
If you have any questions about MRCOOL products, call our toll-free number or talk to us on the chat.
We are here to help.
FREE SHIPPING
Fast and Free Shipping to Continental USA.
TOP RATED CUSTOMER SERVICE
We have excellent customer service. Questions? Call Us at (725) 777-5484.
Shop Other MRCOOL Products