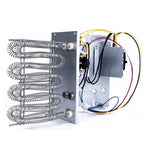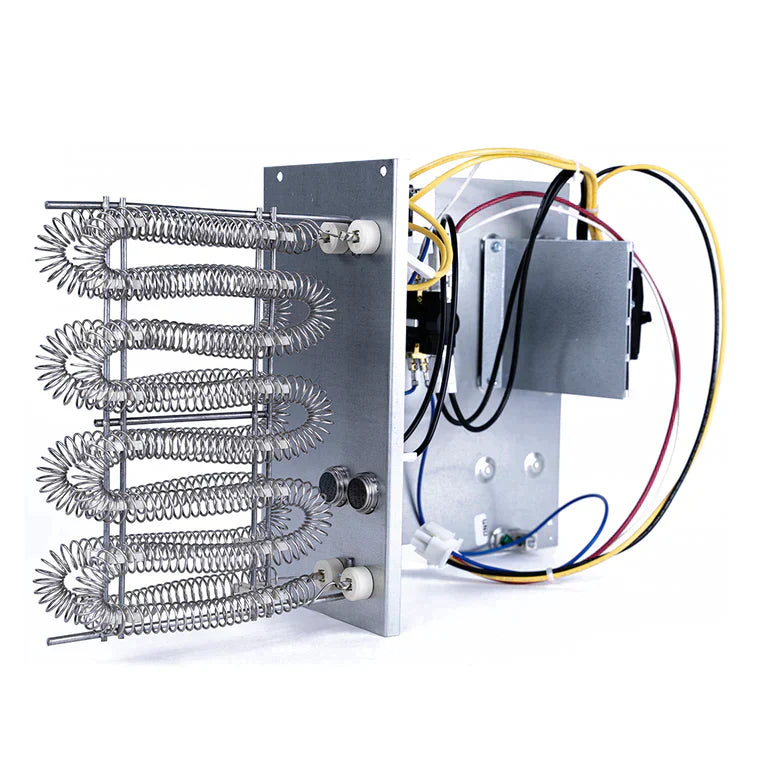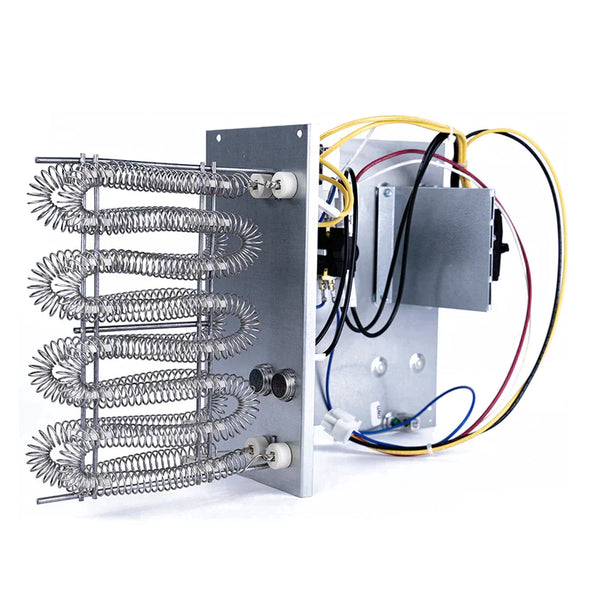 Zoom In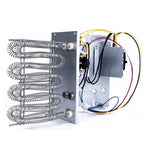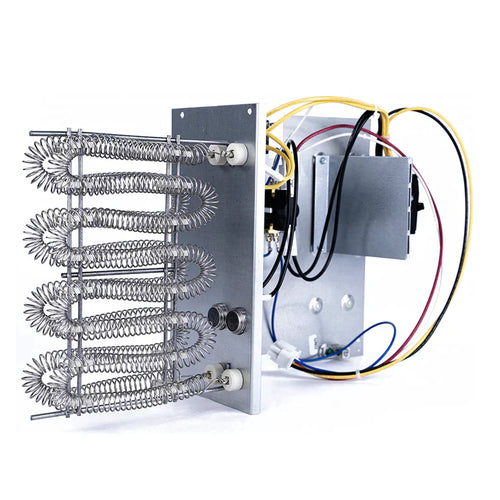 MRCOOL
★
★
★
★
★
(10) reviews
Regular price
$239.00 USD
Regular price
Sale price
$239.00 USD
Unit price
per
Save $-239.00
Sold out
View full details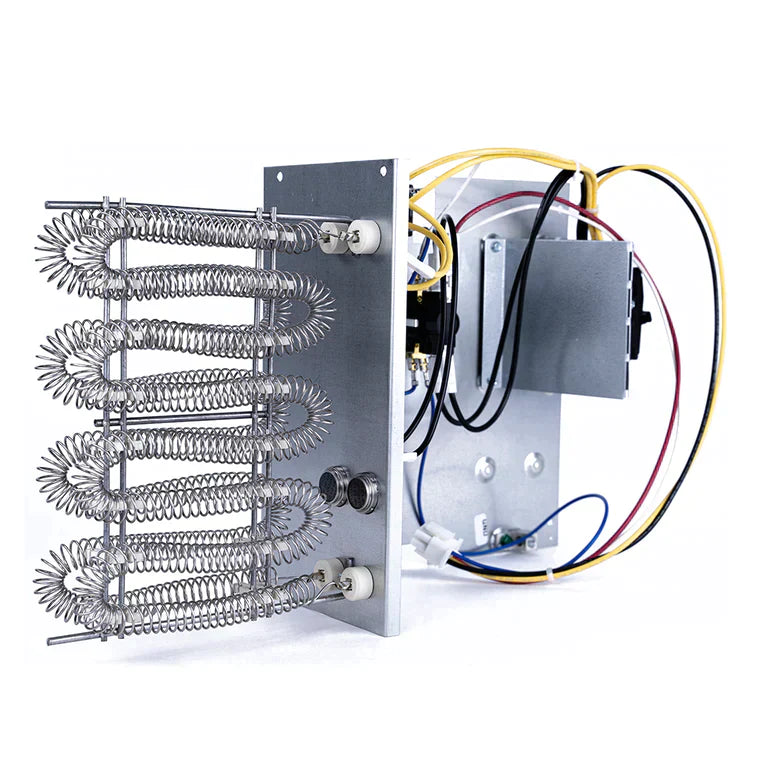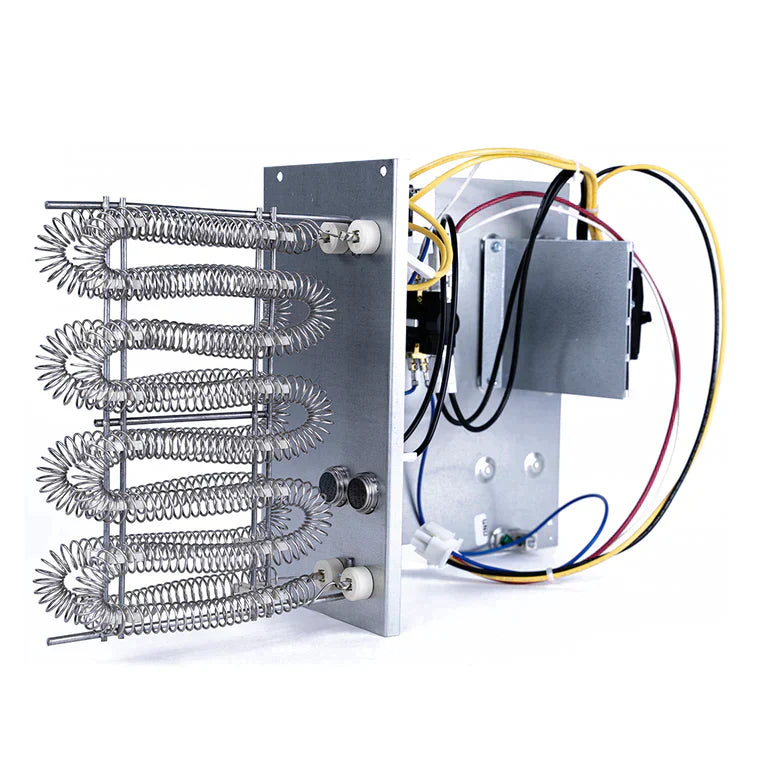 Description
MRCOOL Heat Kit for the Central Ducted Air Handler
The 15kW Heat Kit for the MRCOOL Central Ducted Systems 12K, 18K, 24K, 30K, 36K.
Why purchase a heat kit?
Electric heat strips or heat kits are a supplemental or secondary heat source that is installed inside the air handler. Often compared to a "big blow dryer", the heat kit directly distributes heating output into the ducts. The use of heat kits is predominantly used in emergency cases when the heat pump is temporarily down or if the outside temperature is extremely cold. While not as energy efficient as heat pumps, heat kits are used as necessary and generally for short periods of time.
Product Information
Product Specs and Dimensions
| | |
| --- | --- |
| Product Dimensions | 21.06"W x 10.16"D x 8.03"H |
| Product Weight | 9 lbs |
| Equipment Type | Heat Kit |
| Heating Capacity | 50,001 - 55,000 BTU |
| Estimated Coverage Area | 2,200 square feet |
| Voltage | Requires a minimum of 208-230V/50-60A (please check your home meets this electrical requirement prior to purchase) |
| Max Fuse Breaker | 25/30 |
| Min Circuit Ampacity | 23/27 |
| Auxiliary Heater Size | 15kw |
Installation and Manuals
About MRCOOL
INNOVATIVE HEATING & COOLING
MRCOOL ductless mini split air conditioners and heat pumps are the cutting edge of what modern, flexible American manufacturing ingenuity can produce. These air conditioners rely on state-of-the-art innovative processes with advanced designs to deliver high efficiency air comfort in every room you need it!