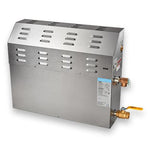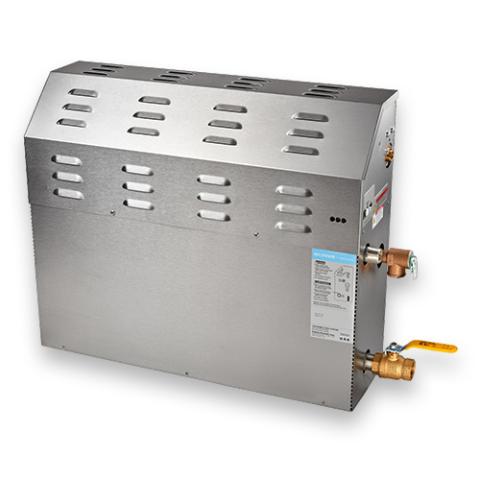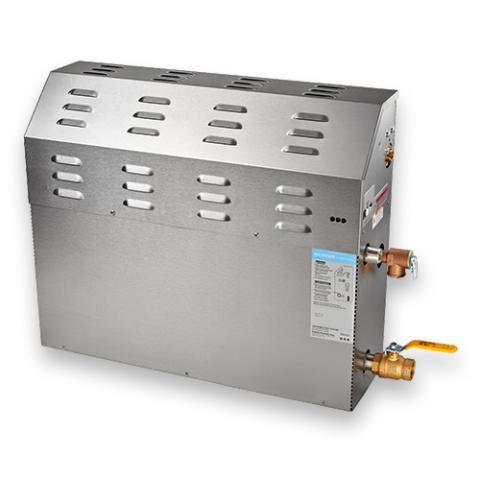 Zoom In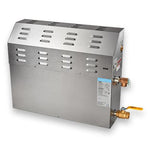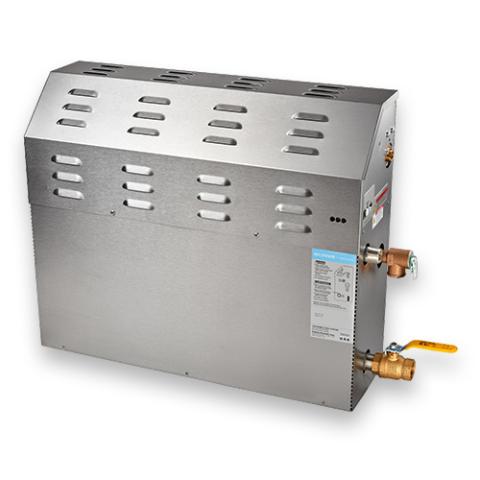 MrSteam
★
★
★
★
★
(7) reviews
Regular price
$6,550.00 USD
Regular price
Sale price
$6,550.00 USD
Unit price
per
Save $-6,550.00
Sold out
View full details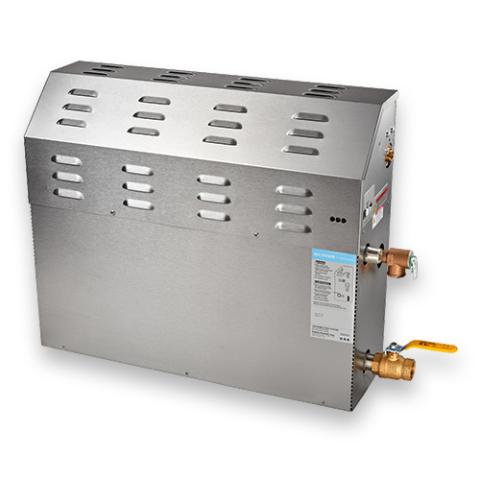 Description
The 20kW MX4E home steam shower generator is designed for residential and day spa steam rooms up to 678 adjusted cubic feet (ACF).
Improving on the popular MS Super 4E, the MS MX4E steam shower generator is constructed of durable stainless-steel throughout for years of safe, reliable, and efficient operation. The unit includes industrial-grade heating elements, a stainless-steel tank, ASME safety valve, electronic water-level control system, and a variety of other features.
Mr. Steam MX Series generators are engineered to provide the most consistent steam bathing experiences. The MX4E features the latest in steam bath technology and runs off an advanced microprocessor platform. The steam unit includes LED color indicators for easy-to-read self-diagnostics.
The compact size of the generator allows the unit to be installed conveniently out of sight up to 60 feet away from the steam room. Typical installation locations include closets, vanities, and closets. The unit is perfect for any home steam shower kit.
Required control package sold separately.
Control Package and Accessory Options
You can select the available control package with features that best suit your bathing preferences here:
SteamLinx Module lets you remotely control the steam shower with your smartphone or mobile device. You can easily start, adjust the temperature and duration, and stop the steam shower with just a few taps.
With HomeWizard you can start your steam shower from almost anywhere by using your home automation system, like a computer or in-home control system. To set it up, a professional needs to connect a single interface module cable to the MrSteam e-Series steam generator and program it on the home automation system's console. HomeWizard can also be used with the wireless iGenie control.
The MX4E generator features modular plug and play so that you may easily install steam shower accessories such as AromaTherapy, ChromaTherapy, and SteamLinx for a multisensory bathing experience.
The Mr. Steam MX4E 20kW steam generator is available in 208V and 240V single-phase (1PH) configurations. Mr. Steam MS-e Series generators are available in a variety of power ratings to best suit your needs.
The optional Express Steam feature is equipped with a built-in thermostat that maintains tank water temperature so that you may start steaming quickly.
We recommend the available Mr. Steam AutoFlush Drain System with your MX4E steam shower unit. The Auto Drain automatically drains the generator tank after each use to help prevent sediment build-up and to ensure the best performance of the unit.
All of these products and steam shower accessories can be found through the provided links or in the product carousel below.
If you have any questions, please do not hesitate to call us at 725 777-5484 or send us an email at sales@architecturemates.com. We offer the best prices on the market for Mr.Steam products.
Features
For steam baths sized from 483 to 678 adjusted cubic feet
Available in 240V and 208V operation
Stainless Steel tank
Industrial-grade, serviceable heating element
MiniDIN control connections
Available Auto Drain automatic draining system
Durable electronic components
Electronic water-level control system
Low-voltage safety control circuits
Solid-state circuitry
Diagnostic LED Displays
Full port drain valve
ASME safety valve
UL/CUL/NOM/CE Listed