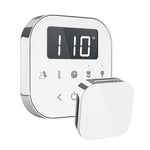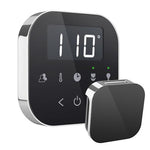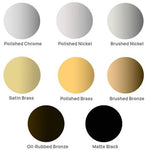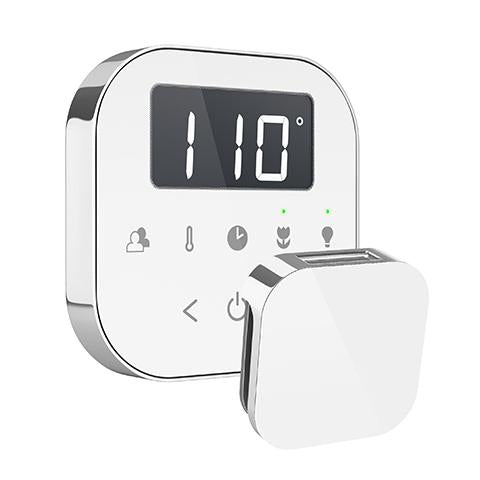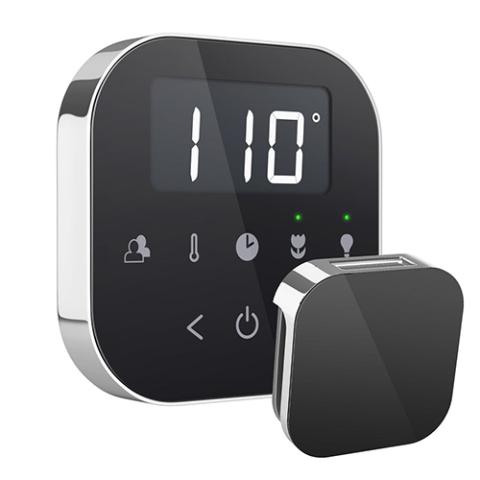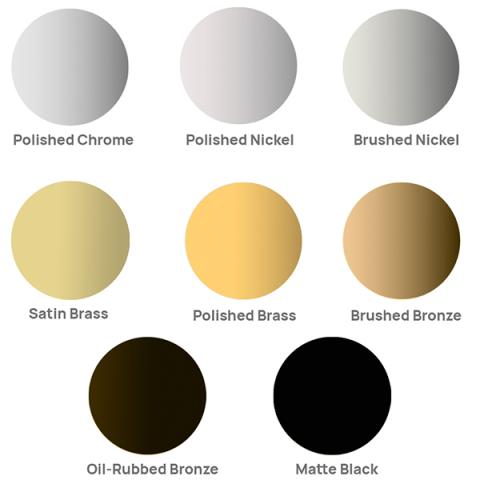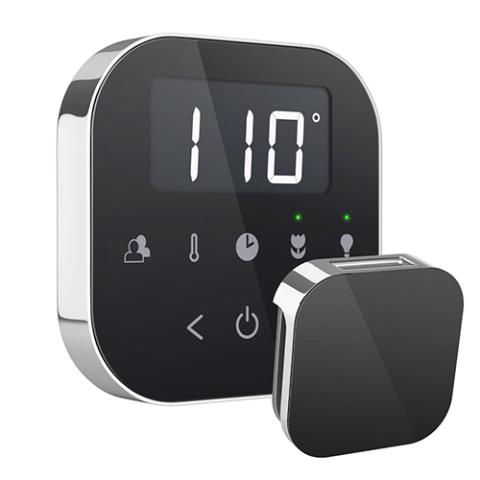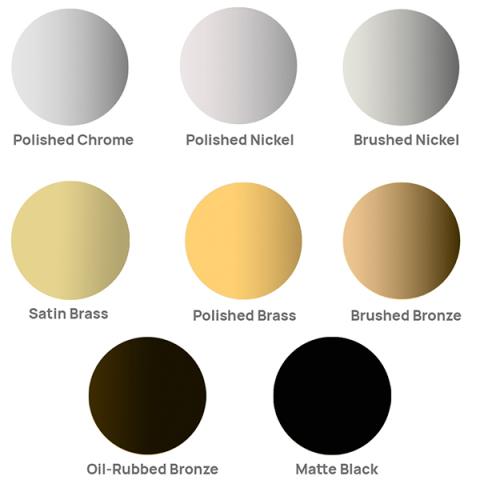 Zoom In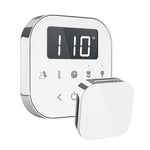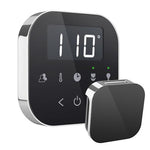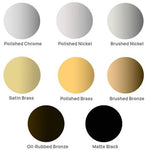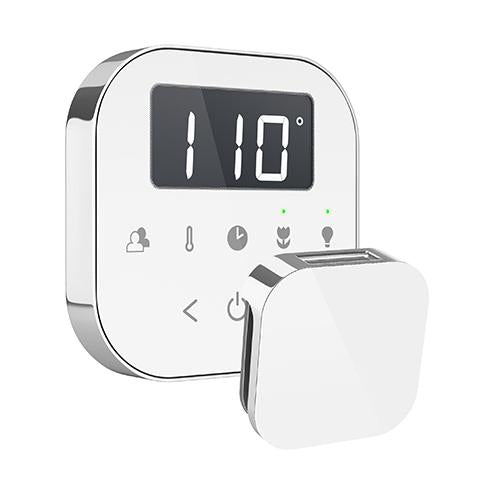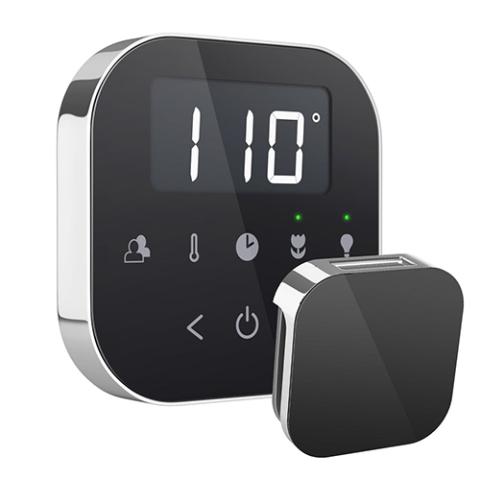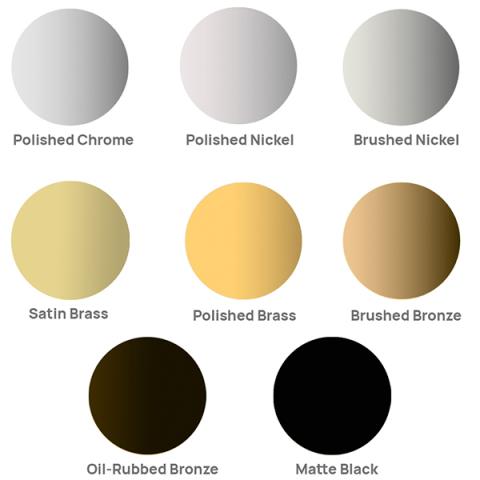 MrSteam
★
★
★
★
★
(6) reviews
Regular price
$1,650.00 USD
Regular price
Sale price
$1,650.00 USD
Unit price
per
Save $-1,650.00
Sold out
- Please Choose an Option -
- Please Choose an Option -
View full details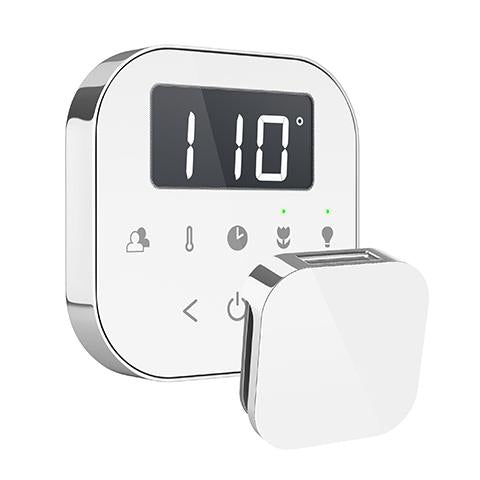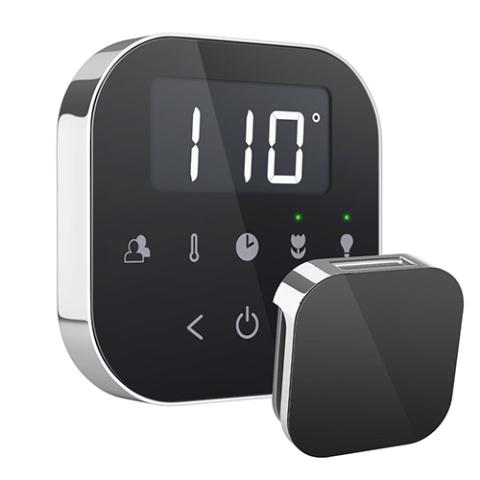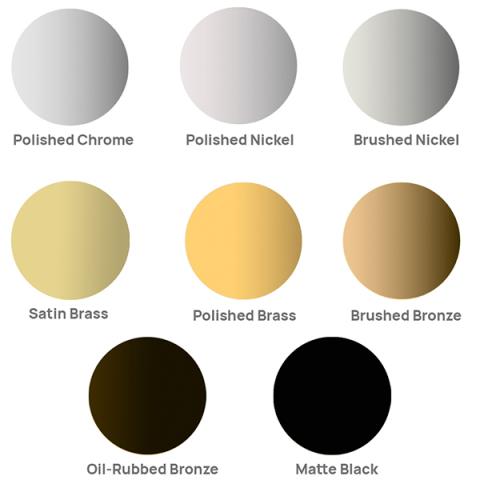 Description
The AirTempo digital control package can be flush-mounted or surface-mounted on almost any steam room wall— even on a glass wall.
The AirTempo features an advanced touch-screen display which remains lit as you adjust the steam room to your preferences, including temperature, duration, AromaSteam, and ChromaSteam lighting. After parameters have been adjusted, the control switches to energy saving mode to ensure an uninterrupted steam bathing experience.
The MrSteam AirTempo steam shower control includes two preferred time and temperature settings. The AirTempo allows multiple users to create profiles with custom settings for temperature, bathing duration, and much more. The AirTempo control package is compatible with the SteamLinx module.
Built to IP67 specifications, it is capable of full water immersion in up to three feet of water.
Features
LCD display
On/Off operation
Programmable time and temperature control
Last-use memory setting
Two preferred time and temperature memory settings
Initiates Aromasteam and Chromasteam options
Digital readout display
Preset 60-minute time cycle
Wireless connection to steam generator, 60' range
Safety system shut-off after 10 minutes when undocked
Inside the steam/shower enclosure installation
Low voltage operation
Displays troubleshooting codes
Available with Black or White control face
Trim Ring available in Polished Chrome, Polished Nickel, Brushed Nickel, Polished Brass, Brushed Bronze, Oil Rubbed Bronze, and Satin Brass designer finishes
Optional flush-mount kit available in matching finishes and with squared or rounded bezel edges
Package Contains
AirTempo Control, 3-5/8"W x 3-5/8"H x 3/4"D
Matching finish steam head, 3"W x 3"H x 1"D
Wireless receiver, 1-5/8"W x 4-7/8"H x 7/8"D
MiniDIN control cable, 3' long
Two (2) CR2450 coin cell batteries
Surface-mount hardware
RTV silicone sealant, .5 oz tube
Installation manual
Manufacturer's warranty
Questions About MrSteam?
Our customer support is here to help.
If you have any questions about MrSteam products, call our toll-free number or talk to us on the chat.
We are here to help.
FREE SHIPPING
Fast and Free Shipping to Continental USA.
TOP RATED CUSTOMER SERVICE
We have excellent customer service. Questions? Call Us at (725) 777-5484.
Shop Other MrSteam Products