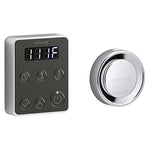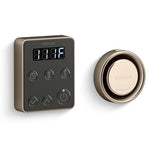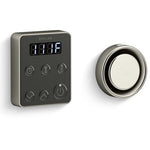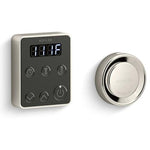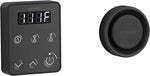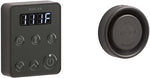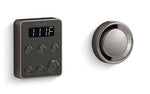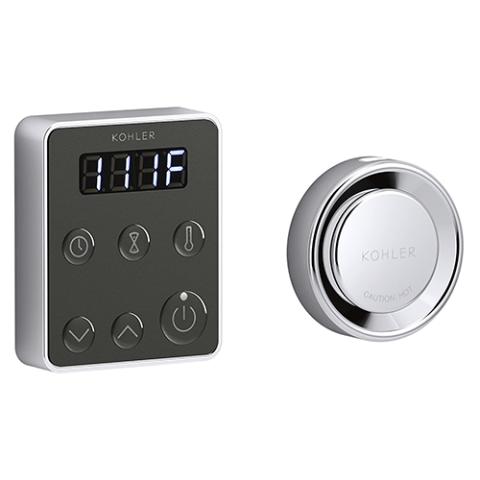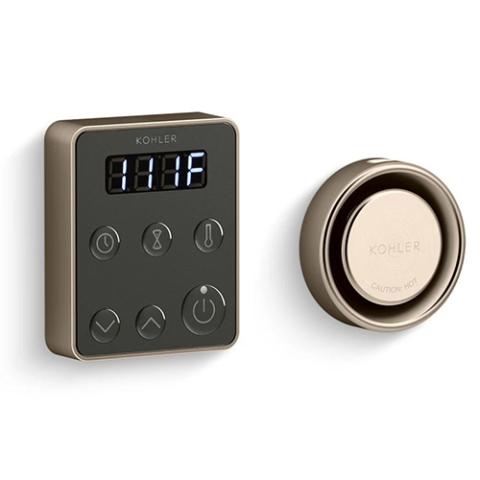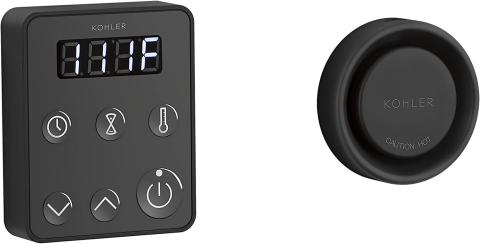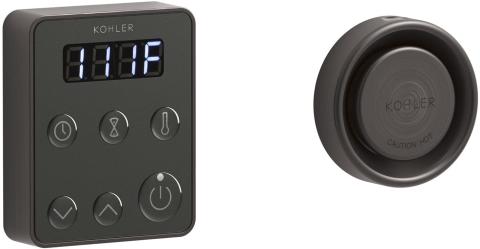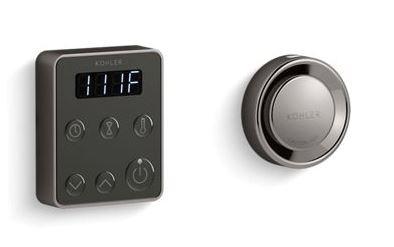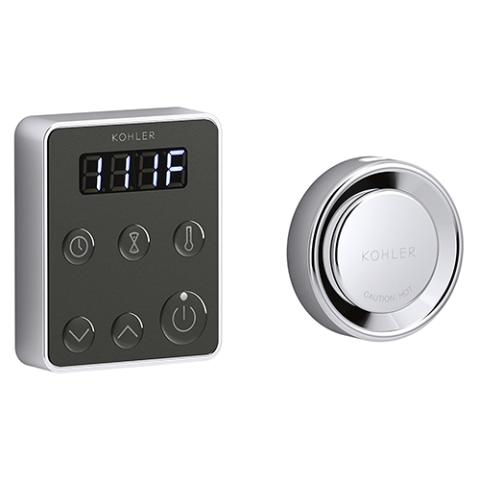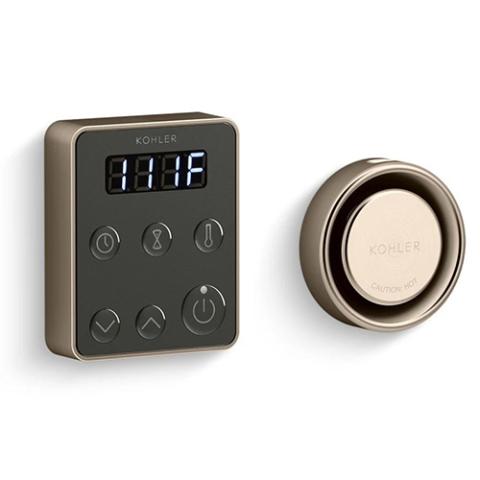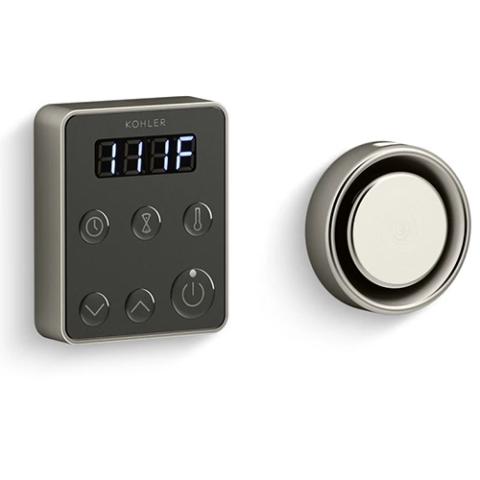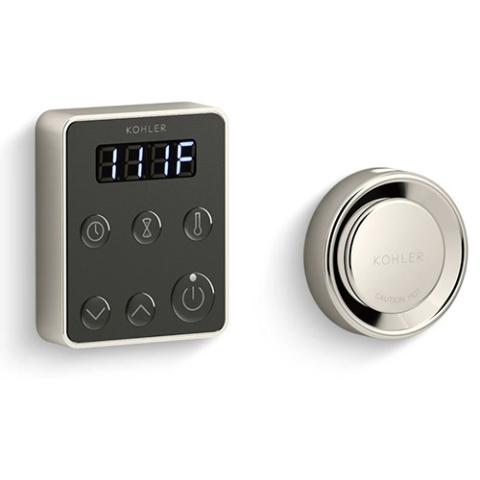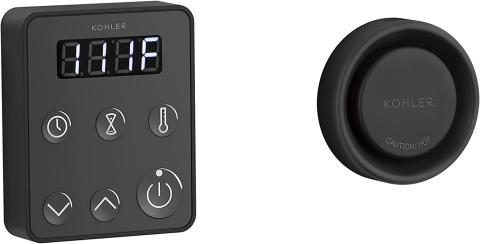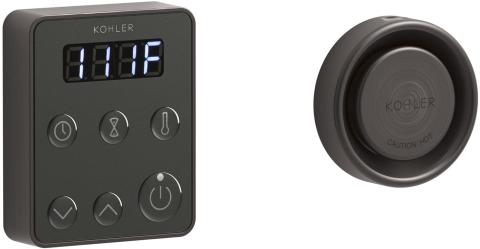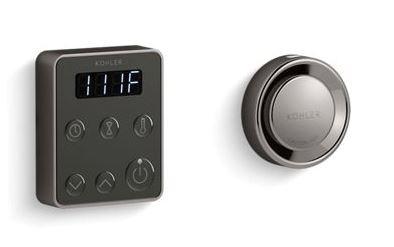 Zoom In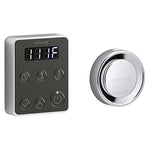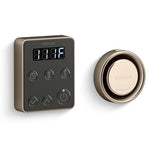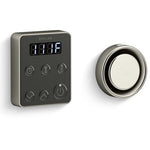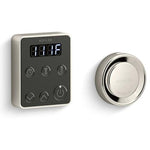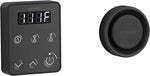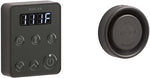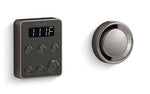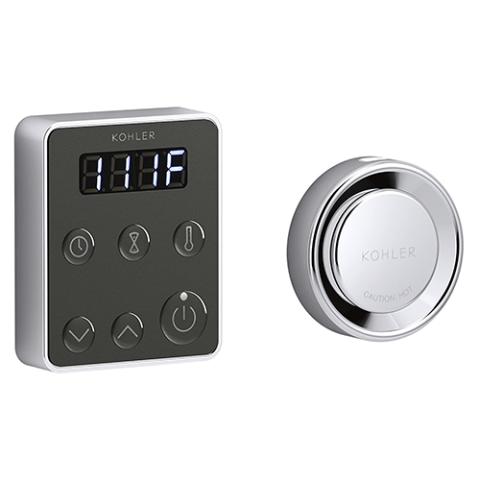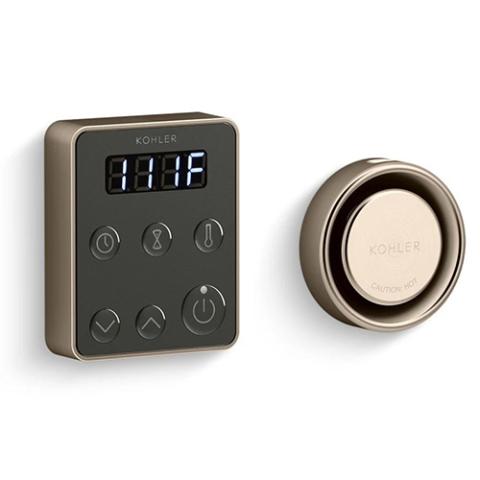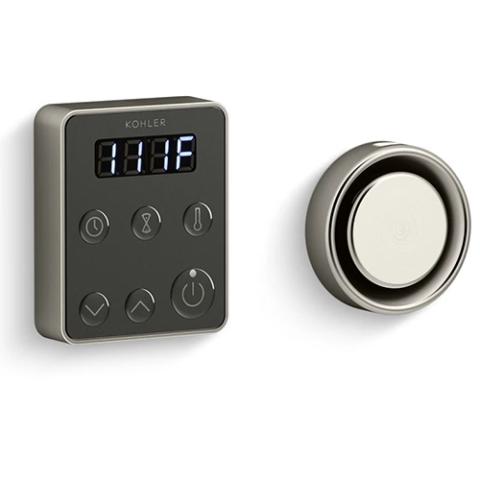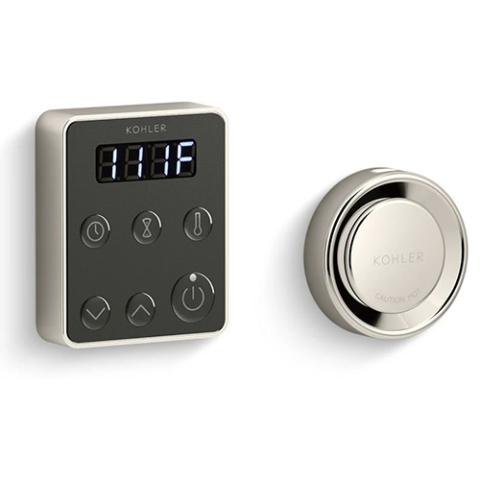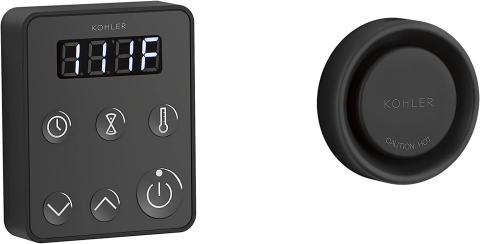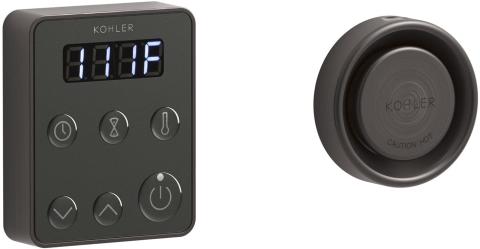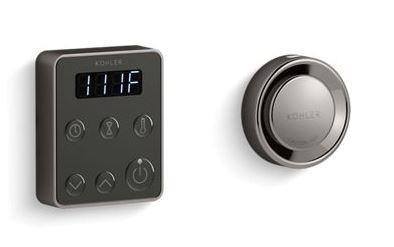 Kohler
★
★
★
★
★
(9) reviews
Regular price
$911.50 USD
Regular price
Sale price
$911.50 USD
Unit price
per
Save $-911.50
Sold out
- Please Choose an Option -
View full details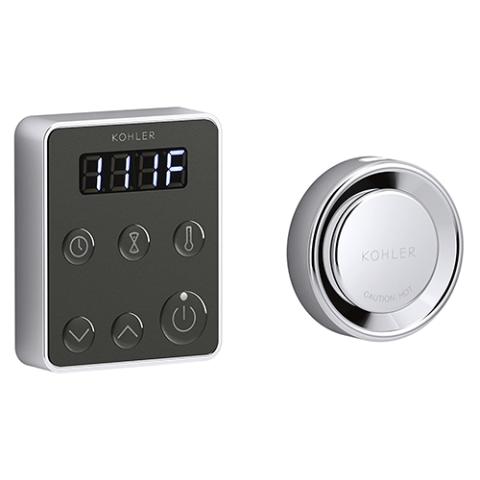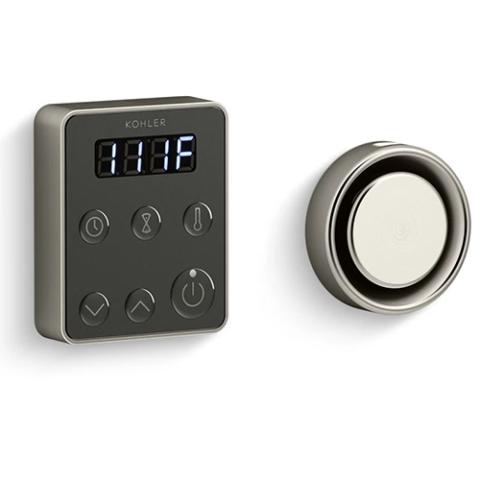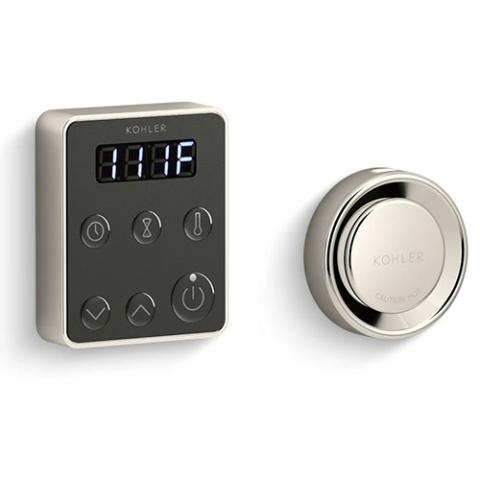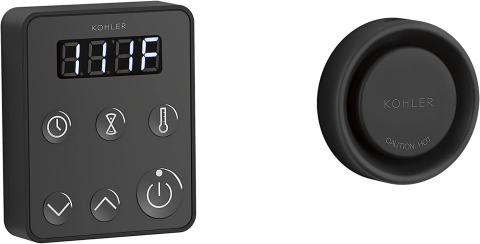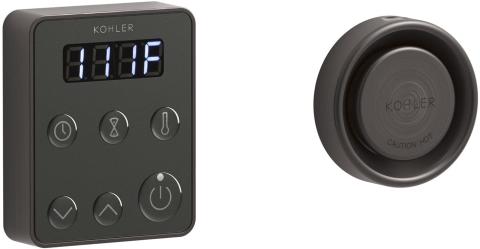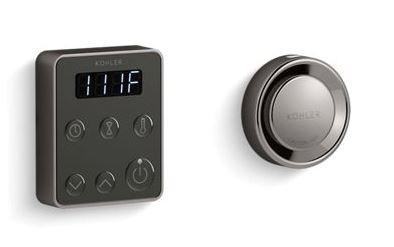 Description
The Kohler K-5557 Steam Generator Control Kit is designed for use with Invigoration™ Series 5kW - 15kW steam shower generators. 
Steam Generator sold separately.
In just 60 seconds you can transport yourself into relaxation. This steam generator control kit is designed to help you get there in just push of a button. The kit includes an easy-to-install, digital control panel with adjustable temperature and session settings and a steam head with built-in reservoir for adding your favorite aromatherapy scents. New sensor technology keeps the steam at a consistent temperature.
Features
Steam head features an integral aromatherapy well for adding scents
Circular steam head protracts from finished wall, allowing steam to evenly dispense throughout shower
Easily adjustable control panel allows user to set temperature (90-125°F range) and steam session duration
20-minute safety shutoff
For use with Invigoration™ Series 5kW - 15kW Steam Generators
Required for use with KOHLER Invigoration® 5kW - 15kW steam generators
Improved sensor reduces temperature fluctuations for a consistent steam shower temperature
Digital clock
Quick connect RJ-12 cord and connector for simplified installation and service
Controls the Power Clean feature
Corrosion resistant
Tarnish resistant
Fast-Response technology produces a luxurious steam shower in 60 seconds
Power Clean™ technology offers one-touch automatic cleaning and safe maintenance
Controls the Power Clean feature
Package Contains
Control panel
Steam head with aromatherapy reservoir
50' connector cable
Coupler
Mounting hardware
Steam head assembly
Manuals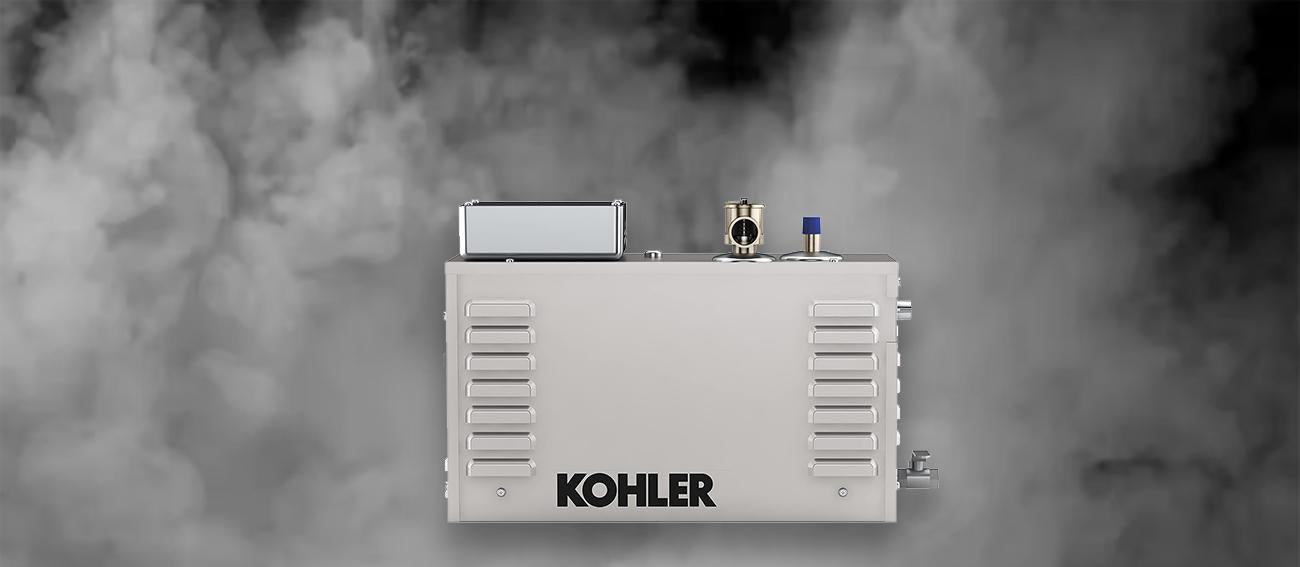 Questions About Kohler?
Our customer support is here to help.
If you have any questions about Kohler products, call our toll-free number or talk to us on the chat.
We are here to help.
FREE SHIPPING
Fast and Free Shipping to Continental USA.
TOP RATED CUSTOMER SERVICE
We have excellent customer service. Questions? Call Us at (725) 777-5484.
Shop Other Steam Generators