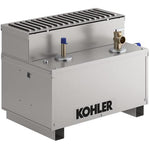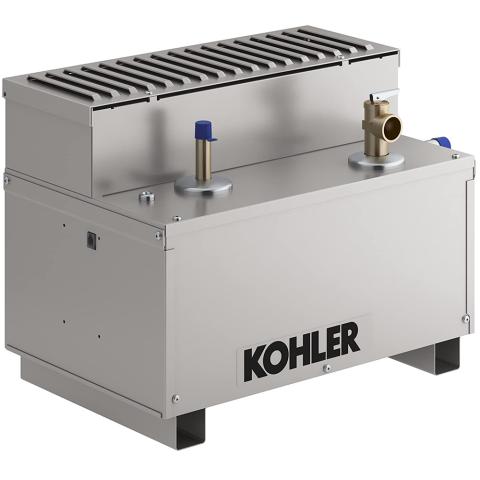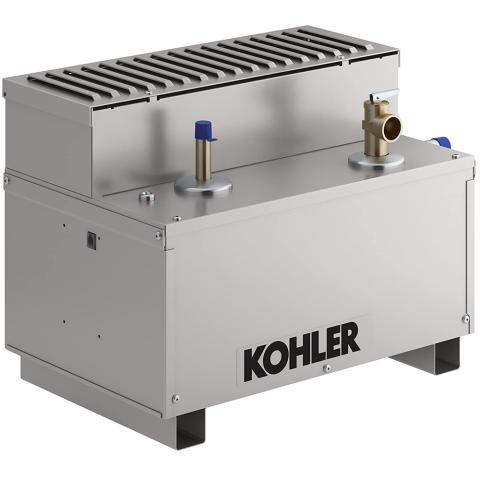 Zoom In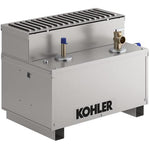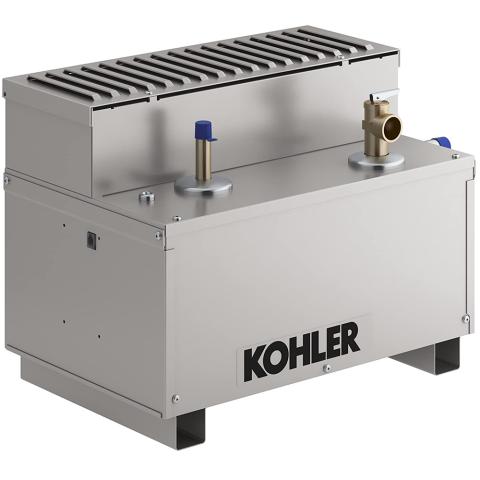 Kohler
★
★
★
★
★
(5) reviews
Regular price
$5,203.00 USD
Regular price
Sale price
$5,203.00 USD
Unit price
per
Save $-5,203.00
Sold out
View full details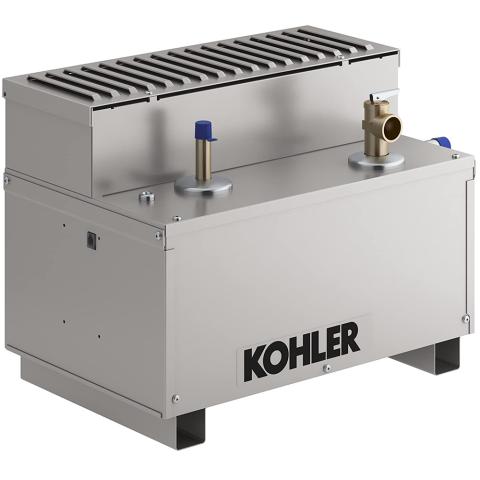 Description
The Kohler Invigoration K-5535-NA 15kW steam shower generator
Please note: this requires Control kit and drain pan sold separately.
It features Kohler's Fast Response Technology, which is engineered to power steam rooms up to 500 cubic feet (CF). Cleanse your body of impurities, toxins, and get respiratory care with the push of a button in just 60 seconds. This 15kW steam bath generator will have you believing you are in paradise while in your own personal shower area or bathroom. Let the stress wash down the drain with this innovative must have.
Kohler Power Clean™ Feature flushes the sediment out of the generator through the steam head completely eliminates the need for manual flushing, all seamless at the touch of a button. The Kohler Invigoration K-5535-NA 15kW steam shower generator is designed to greatly decrease temperature fluctuations by creating a consistent clouds of steam inside the shower. Along with an easy to read and use interface controlling temperature, time, and operation gives you everything you want in your residential steam shower.
This steam generator is also eco-friendly by using notably less water into steam, approximately one gallon of water per 20-minute session. Along with innovative safety feature options like durable construction utilizing stainless steel to maintain temperature while still allowing the case to be safe to touch and auto shutoff after 20 minutes if not reactivated. 
All of these products and steam shower accessories can be found through the provided links or in the product carousel below.
If you have any questions, please do not hesitate to call us at 725 777-5484 or send us an email at sales@architecturemates.com. We offer the best prices on the market for Kohler products.
Features
Insulated Stainless Steel
Corrosion Resistant
Tarnish Resistant
Fast Response Technology Steam in 60 seconds
One touch automatic cleaning
Maintains Temperature
Safe to the Touch
Available in 240V
19.37"W (492mm) x 14"D  (356mm) x 13.75"H (349mm)
For steam rooms up to 500 cu. ft.
Manuals