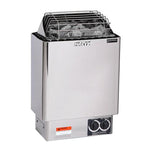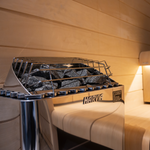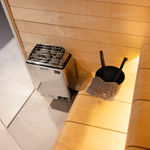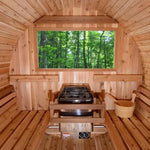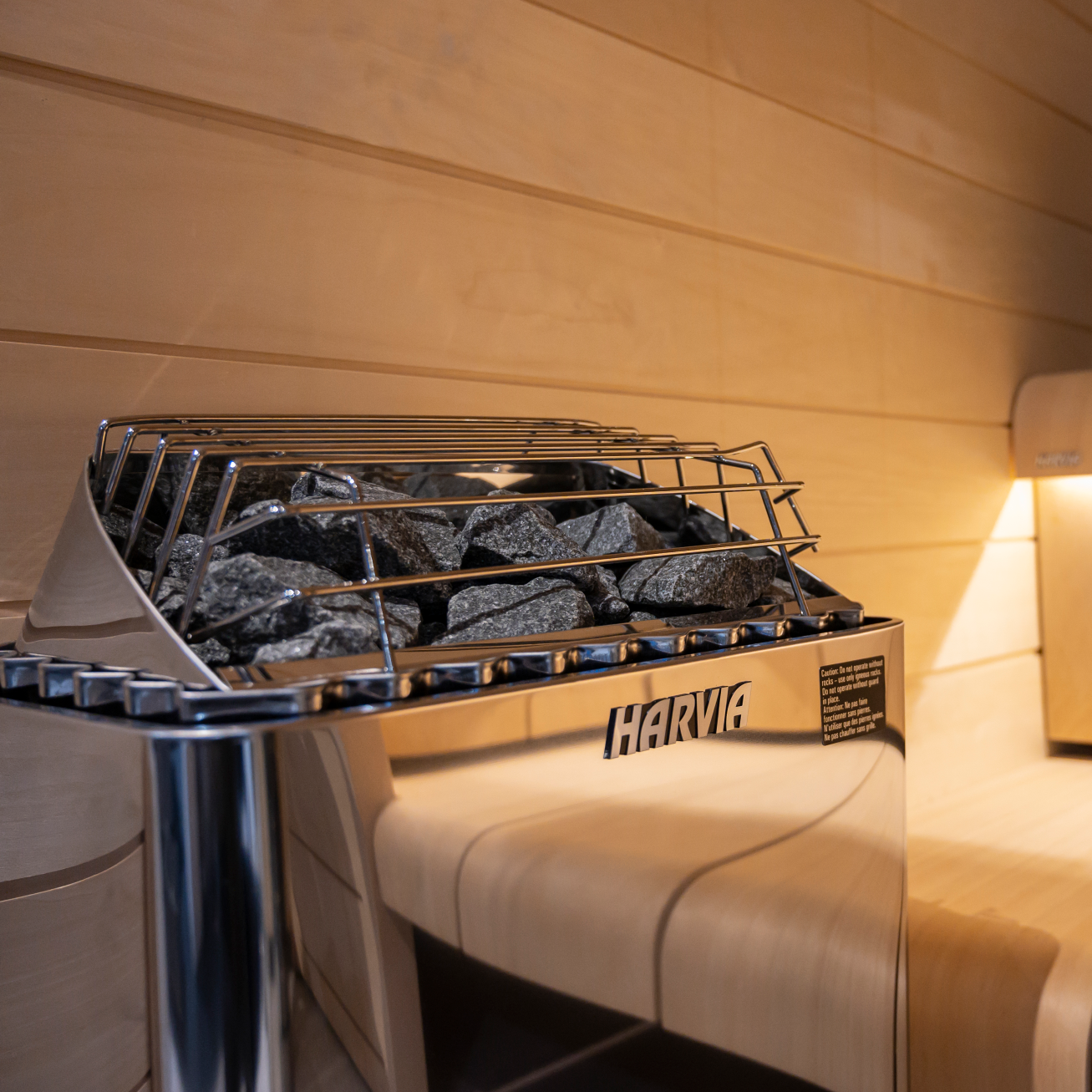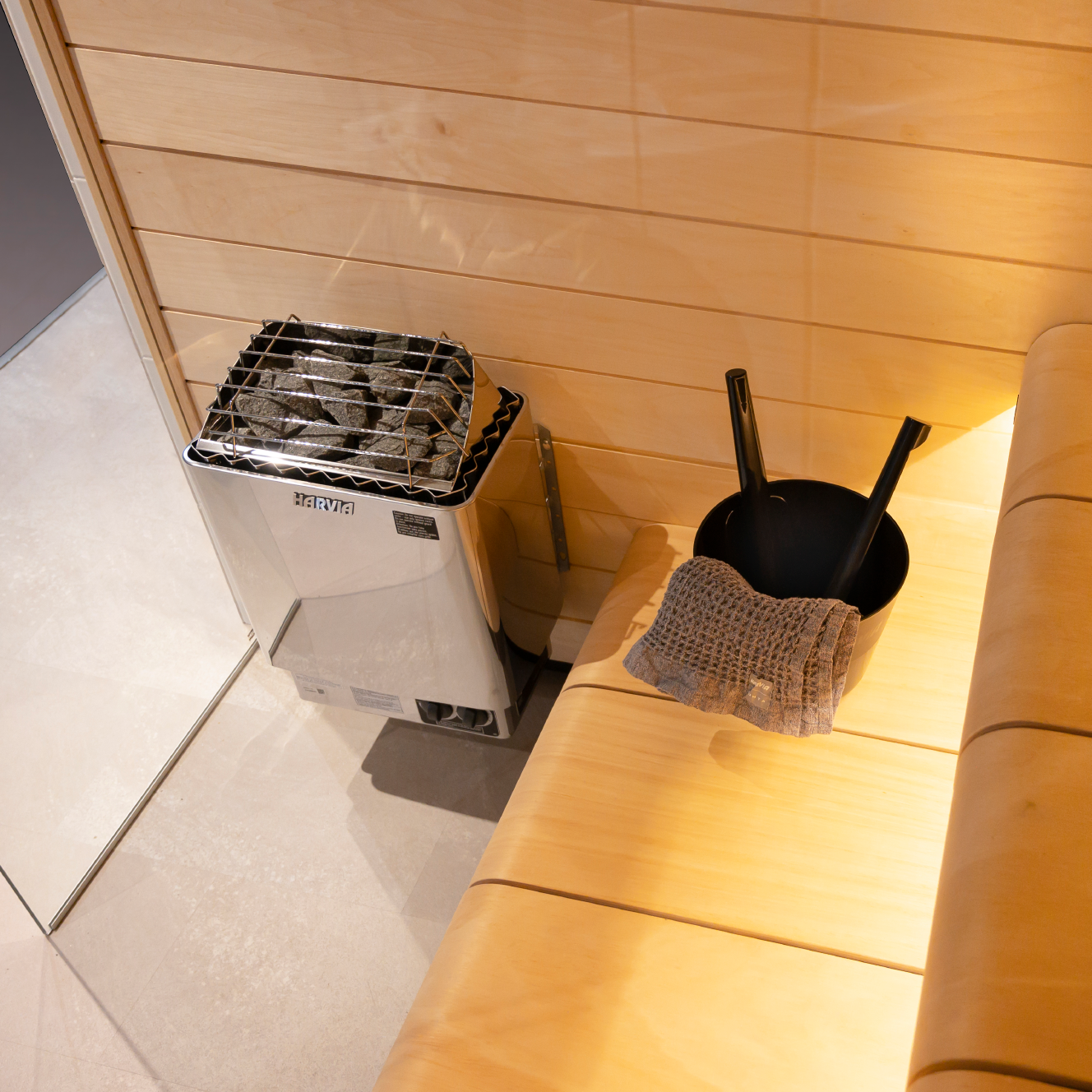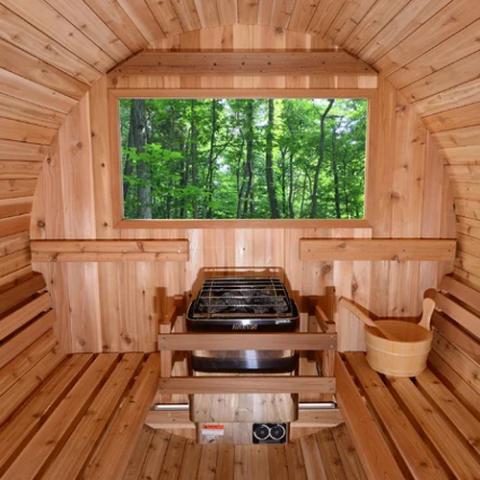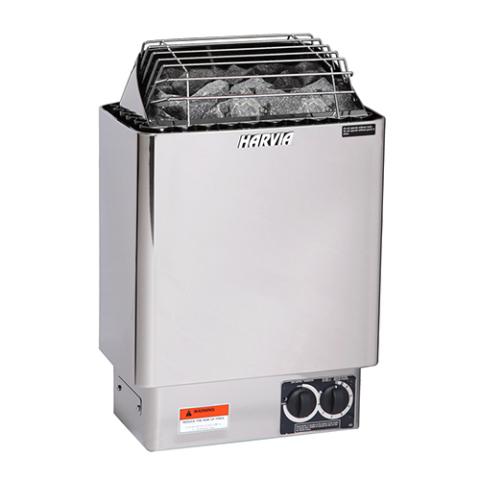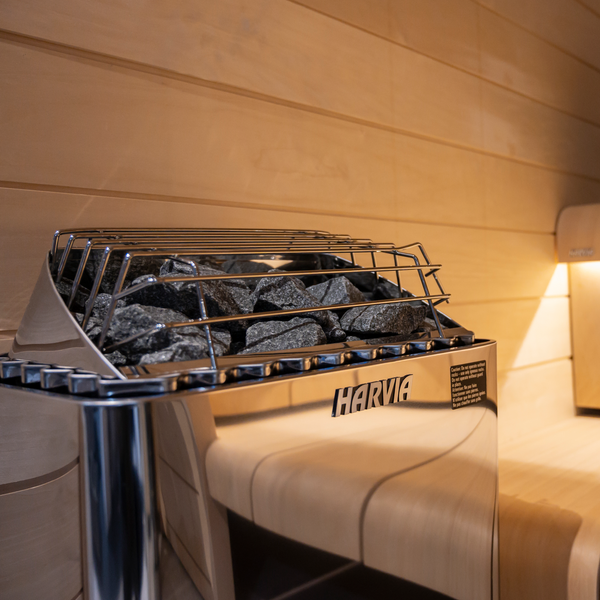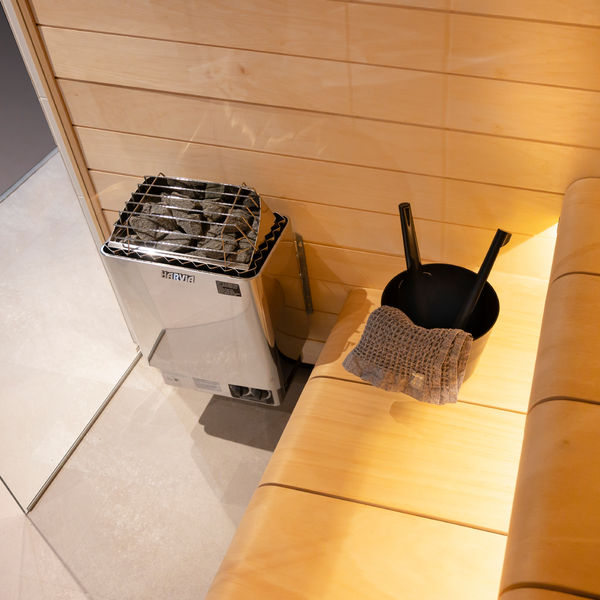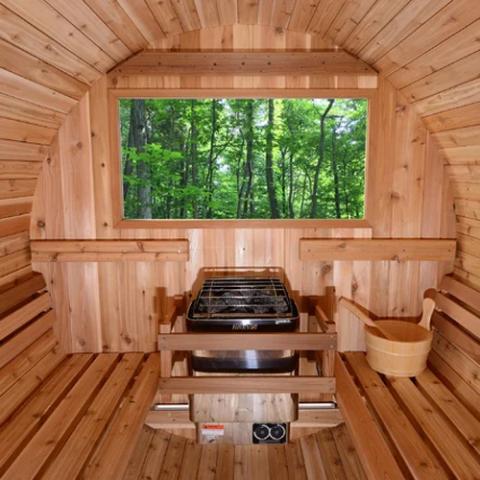 Zoom In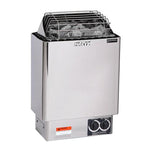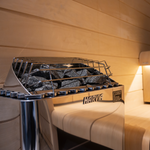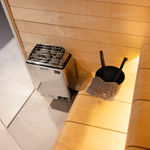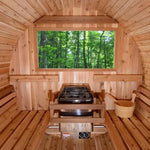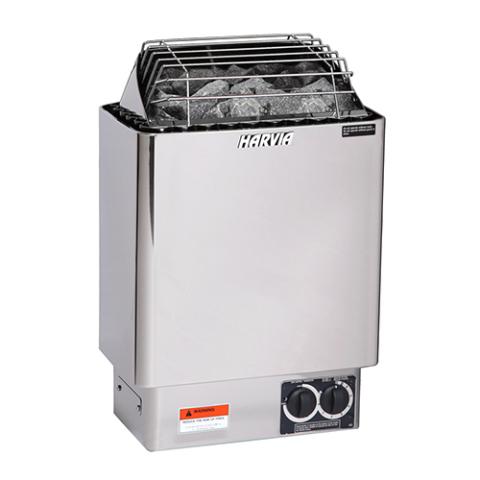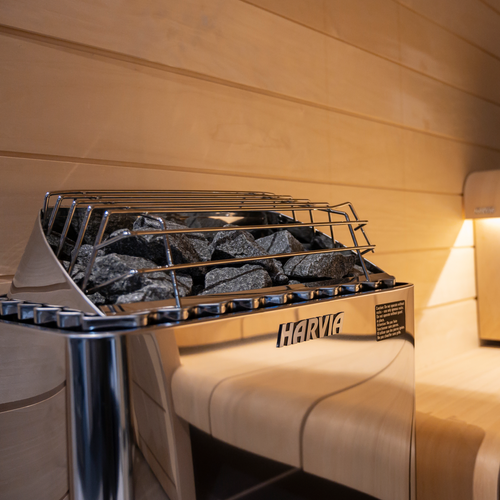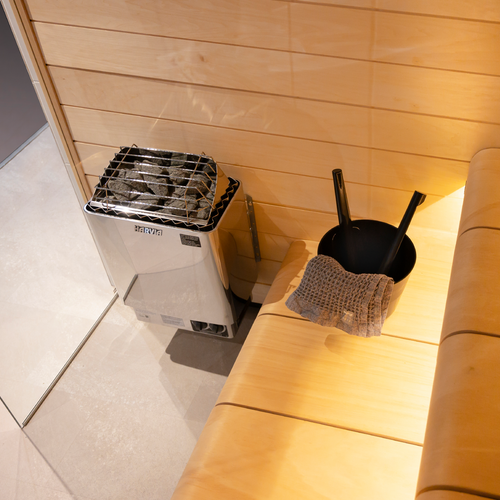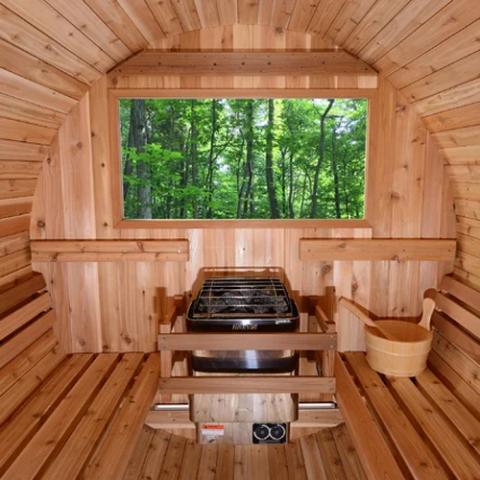 Harvia
★
★
★
★
★
(8) reviews
Regular price
$988.00 USD
Regular price
Sale price
$988.00 USD
Unit price
per
Save $-988.00
Sold out
Estimated arrival: between Dec, 07 - Dec, 16
Availability: In Stock. Ready To Be Shipped.
Free Shipping to USA 🇺🇸
Authorized Dealer
View full details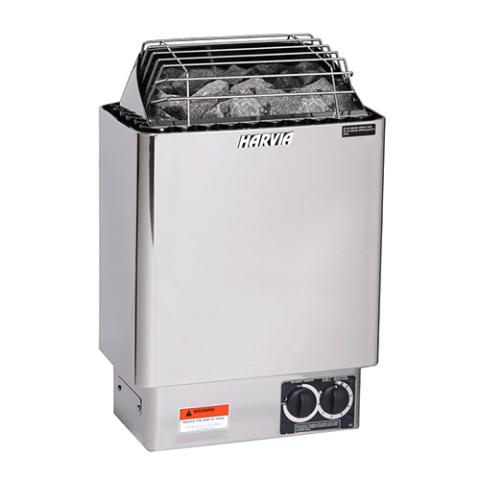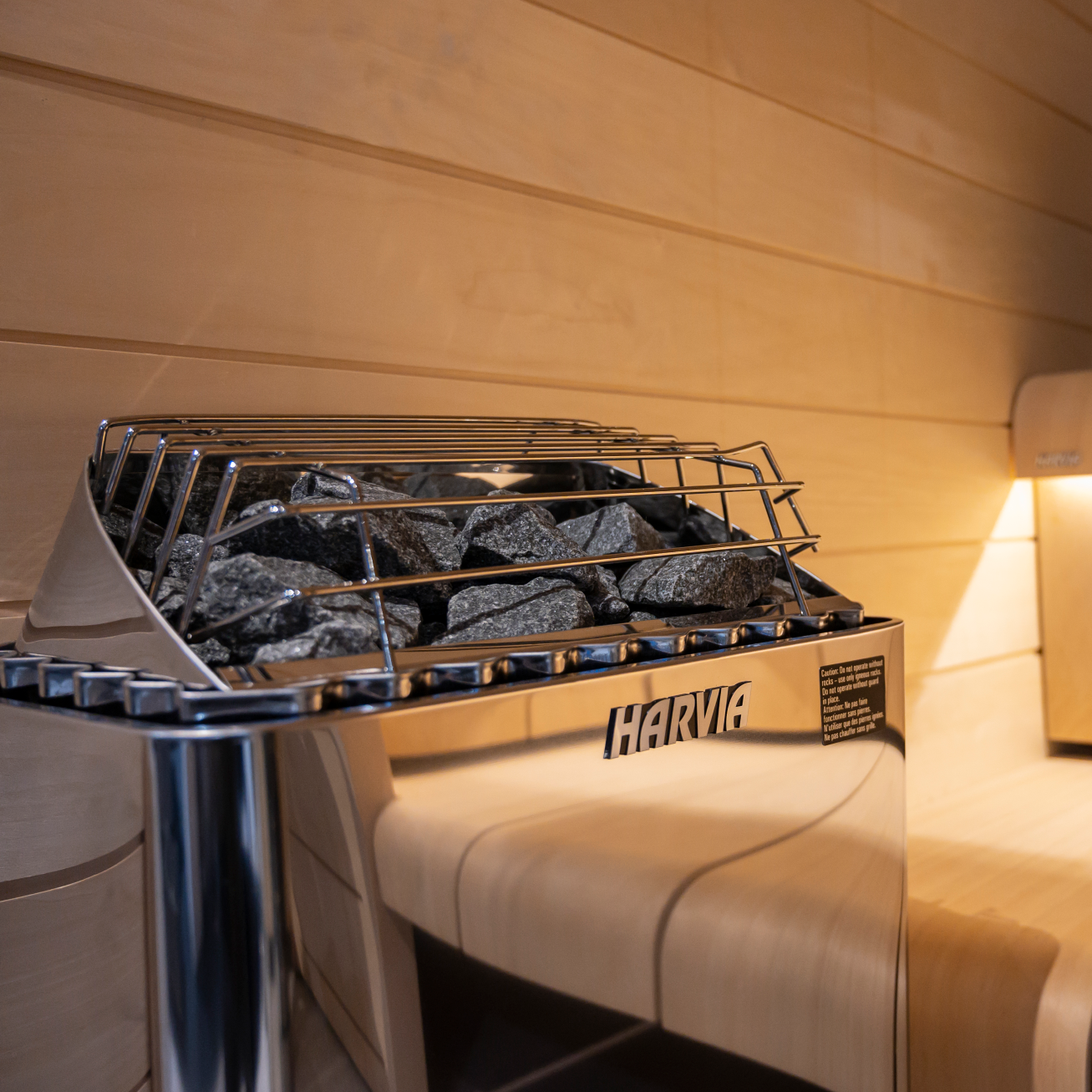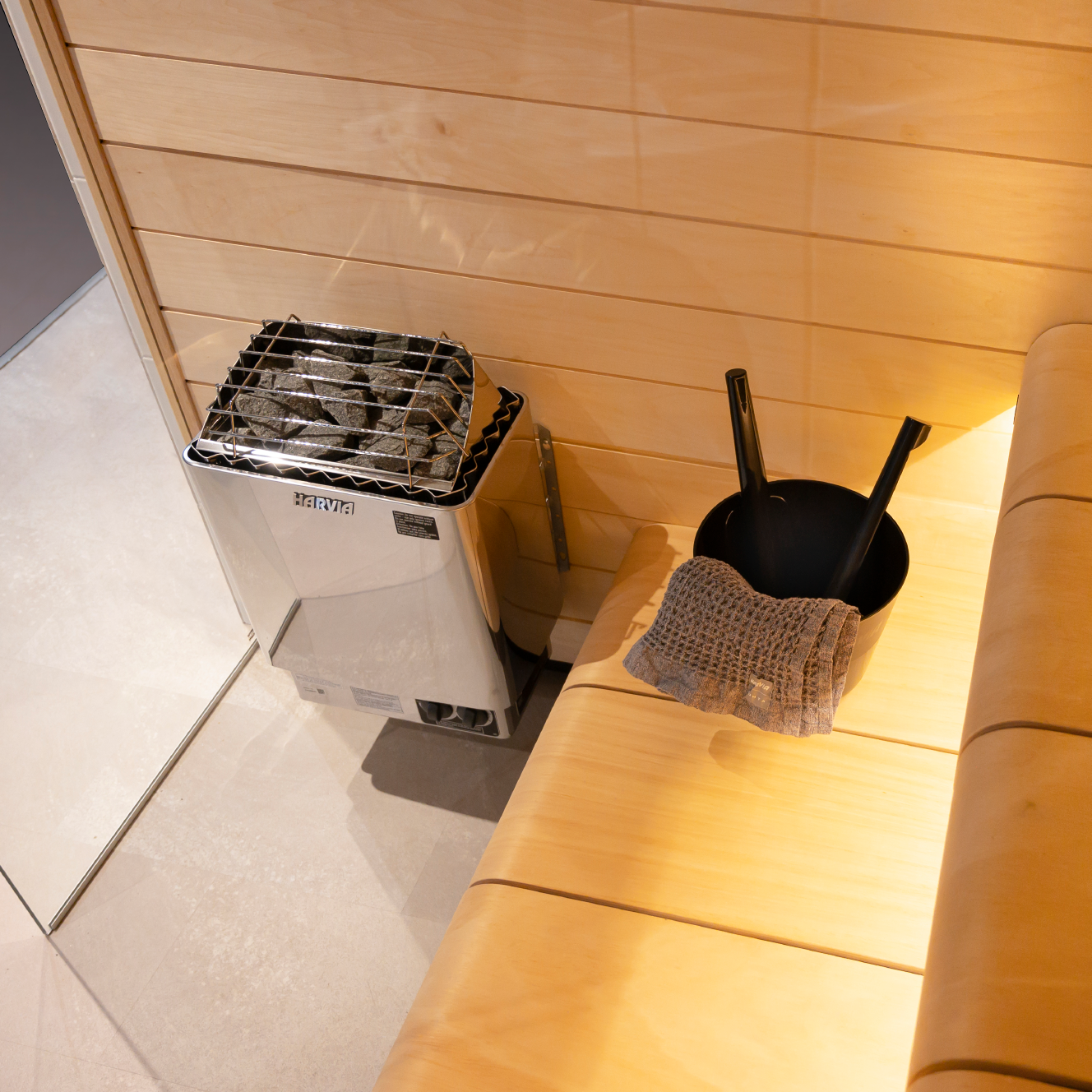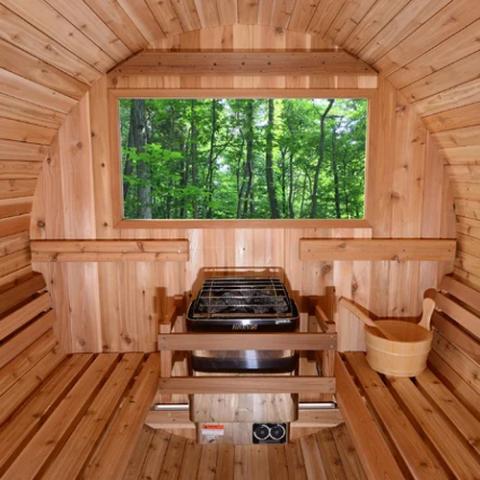 Description
KIP Series, 8kW Sauna Heater, Built-in Controls
The Harvia KIP80B sauna heater is designed to power home saunas up to 424 adjusted cubic feet (ACF).

The Harvia KIP80B features durable stainless-steel construction, industrial-grade heating elements, built-in control panel, and several other innovative components.
 
Designed and made in Finland, the KIP80B heater generates an intense, satisfying heat each sauna session. The sauna unit is crafted of corrosion-resistant stainless-steel for years of dependable, maintenance-free operation.
 
The KIP80B is equipped with a built-in control panel attached to the base of the sauna heater for convenient, easy-to-use operation. The control unit includes a 60-minute timer and thermostat and allows users to preset their sauna startup delay up to 8 hours in advance.

Harvia KIP Series sauna heaters are uniquely engineered to provide an invigorating sauna experience. The KIP80B features direct contact between the sauna rocks and heating elements, ensuring a more consistent, radiant heat. The sauna heating unit's large rock capacity provides optimal heat storage and efficiency.

Bathers choose Harvia KIP Series heaters for reliability, quality, and affordability. The wall-mounted KIP80B sauna heater is is perfect for any home sauna kit.

The Harvia KIP80B 8kW sauna heater operates in 240V, single-phase (1PH) configuration. Harvia KIP Series heaters are available in four power levels to best suit your needs.
 
The Harvia KIP80B sauna oven carries a limited lifetime warranty and is fully serviceable. Harvia heaters are UL-listed to ensure your safety.
 
Architecture Mates is proud to be an authorized Harvia partner and offer the best sauna heaters from Harvia for homes and health clubs.
Please note: requires a minimum of 50lbs of stones (1 box) sold separately.

Features
Wall-mounted
Stainless Steel Construction
8kW
For sauna rooms from 250 to 425 cu. ft. 
Requires a minimum of 50lbs of stones (1 box-AC3000)

Please note that each natural stone is unique in shape and size. We recommend purchasing an additional box of sauna stones to allow you to choose the highest quality of stone for fit, form, and function (Additional freight charges will apply). 

Built-in controls
Industrial grade, serviceable heating elements
Direct rock-to-heating element contact
UL Listed
Designed, engineered, and made in Finland
Dimensions: 16"W (406mm) x 11"D (279mm) x 24"H (609mm)
Specifications 
| | |
| --- | --- |
| Model | KIP80B |
| Kilowatt Rating | 8kW |
| Primary Fuel | Electric |
| Minimum Adjusted Cubic Feet | 250 |
| Maximum Adjusted Cubic Feet | 425 |
| Voltage | 240V |
| Phase | 1PH |
| Amperage | 33.3 Amps |
| Heater Weight | 40 lbs |
| Shipping Weight with Sauna Stones | 84 lbs |
| Width In Inches | 16" (406mm) |
| Depth In Inches | 11" (279mm) |
| Height In Inches | 24" (609mm) |
Manuals
Warranty & Returns
Returns
30 returns. Read the full return policy from here.
Warranty
Harvia sauna products come with 1-year limited warranty and includes all heater parts such as heating elements, controls and contactors.
This warranty covers faults in manufacture and material. The warranty does not cover defects caused by normal wear and tear, defects caused by improper installation, poor maintenance, or failure to follow the manufacturer's instructions for installation, use and care, or alterations made to the product.
This warranty is void if heater is used improperly. This warranty is void if installation and wiring is not carried out by a certified electrician or authorized and qualified service representative.
Suitable With Harvia KIP80B
Sauna Heater Size Calculator
Estimated Heater Size: 0 kW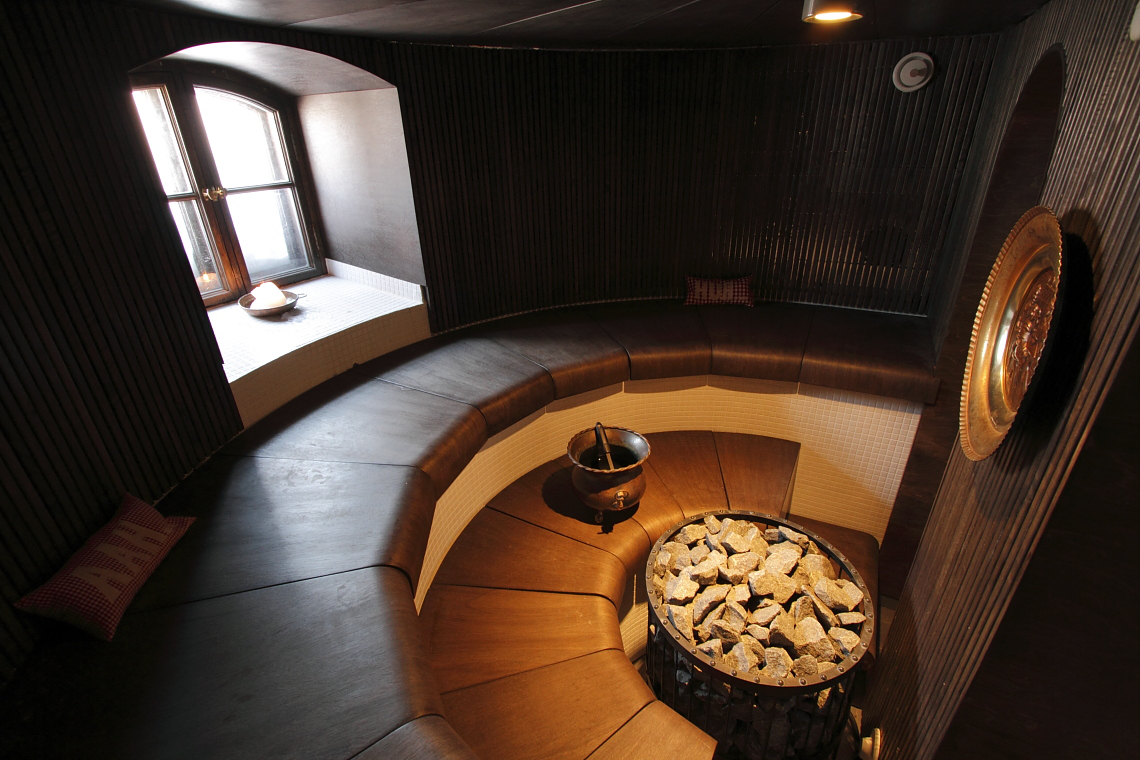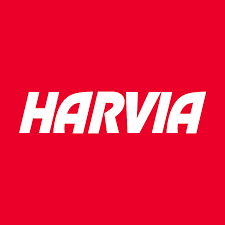 Questions About Harvia?
Our customer support is here to help.
If you have any questions about Harvia products, call our toll-free number or talk to us on the chat.
We are here to help.
FREE SHIPPING
Fast and Free Shipping to Continental USA.
TOP RATED CUSTOMER SERVICE
We have excellent customer service. Questions? Call Us at (725) 777-5484.
Shop Other Harvia Sauna Heaters