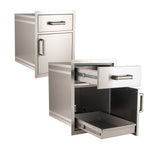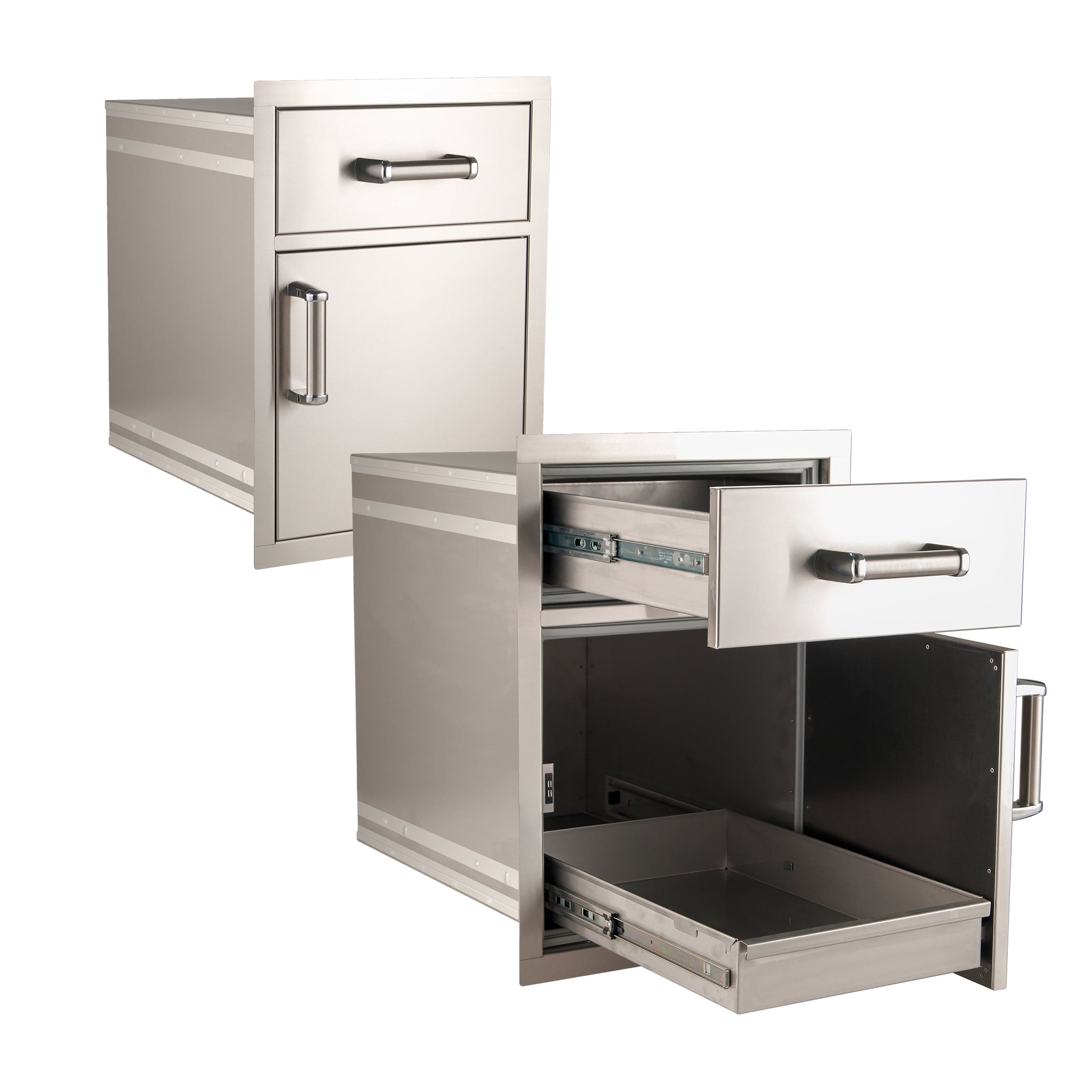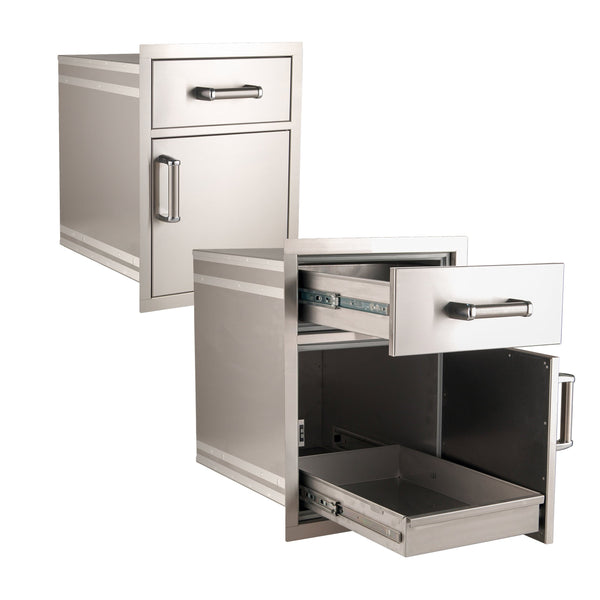 Zoom In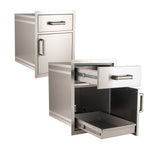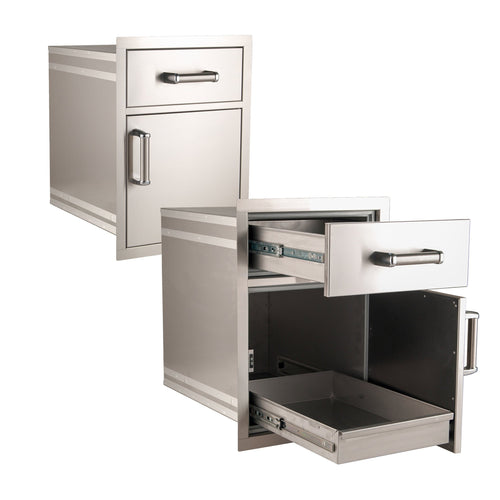 Fire Magic
★
★
★
★
★
(8) reviews
Regular price
$1,590.00 USD
Regular price
$1,890.00 USD
Sale price
$1,590.00 USD
Unit price
per
Save $300.00
Sold out
View full details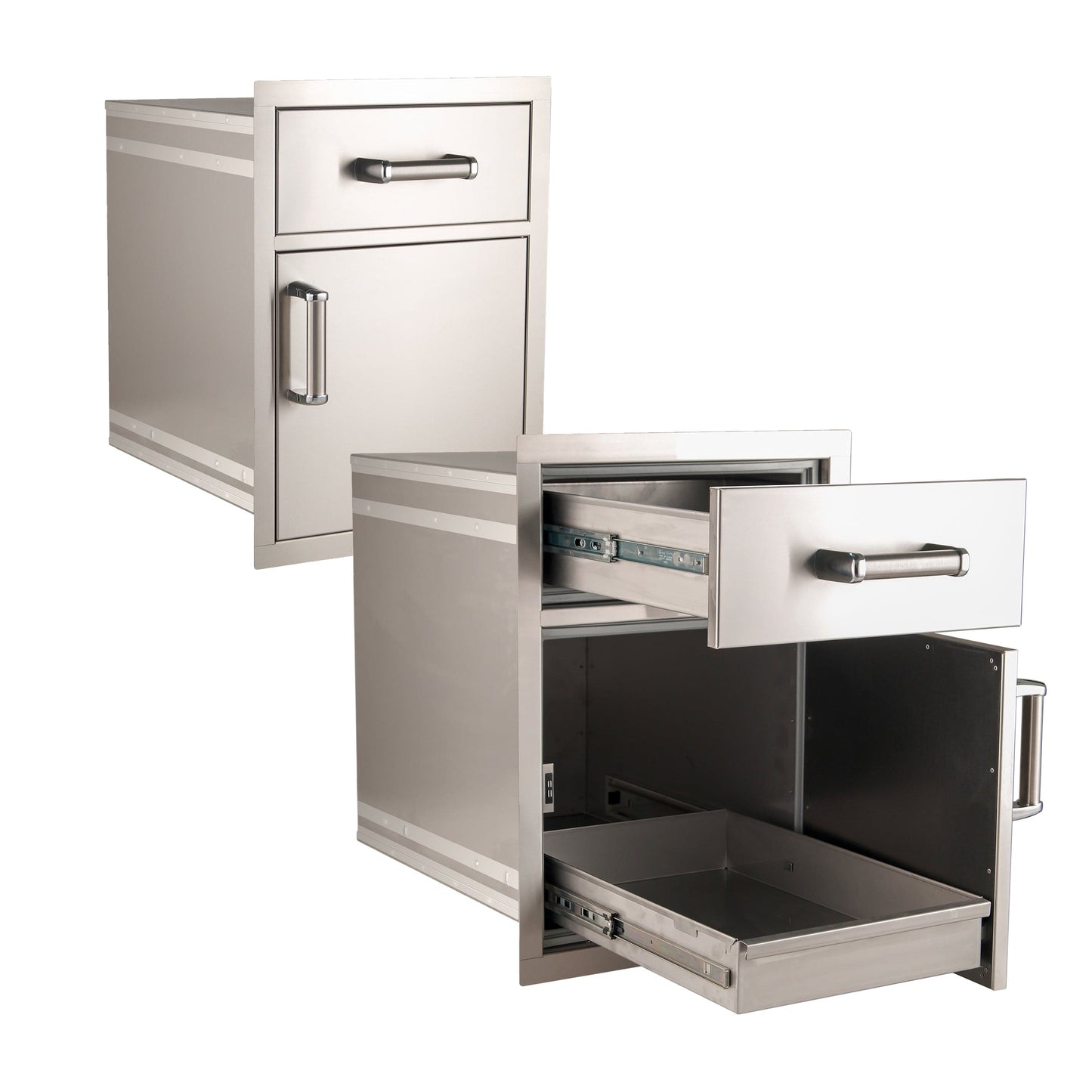 Description
Fire Magic - Medium Pantry Door/ Drawer Combo
This handsome versatile Pantry Door and Drawer combo provides ample storage space to keep all of your grilling supplies nearby.
Durable 304 Stainless Steel construction throughout
• Handsome design closes flush with the frame
• Filled with polyurethane foam for insulation,
durability, strength, and solidity
• Soft close on almost all doors and drawers prevents
slamming – for a gentle and secure close
• Continuous rain guard (or gasket) protects from
water getting into your enclosure
Cut-out Dimensions: 25″ h x 17 1/2″ W x 26″ D
Questions About Fire Magic?
Our customer support is here to help.
If you have any questions about Fire Magic products, call our toll-free number or talk to us on the chat.
We are here to help.
FREE SHIPPING
Fast and Free Shipping to Continental USA.
TOP RATED CUSTOMER SERVICE
We have excellent customer service. Questions? Call Us at (725) 777-5484.
Shop Other Fire Magic Products