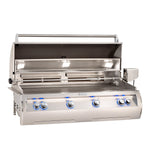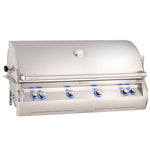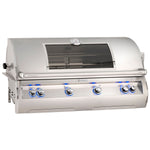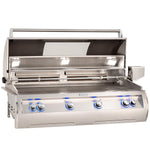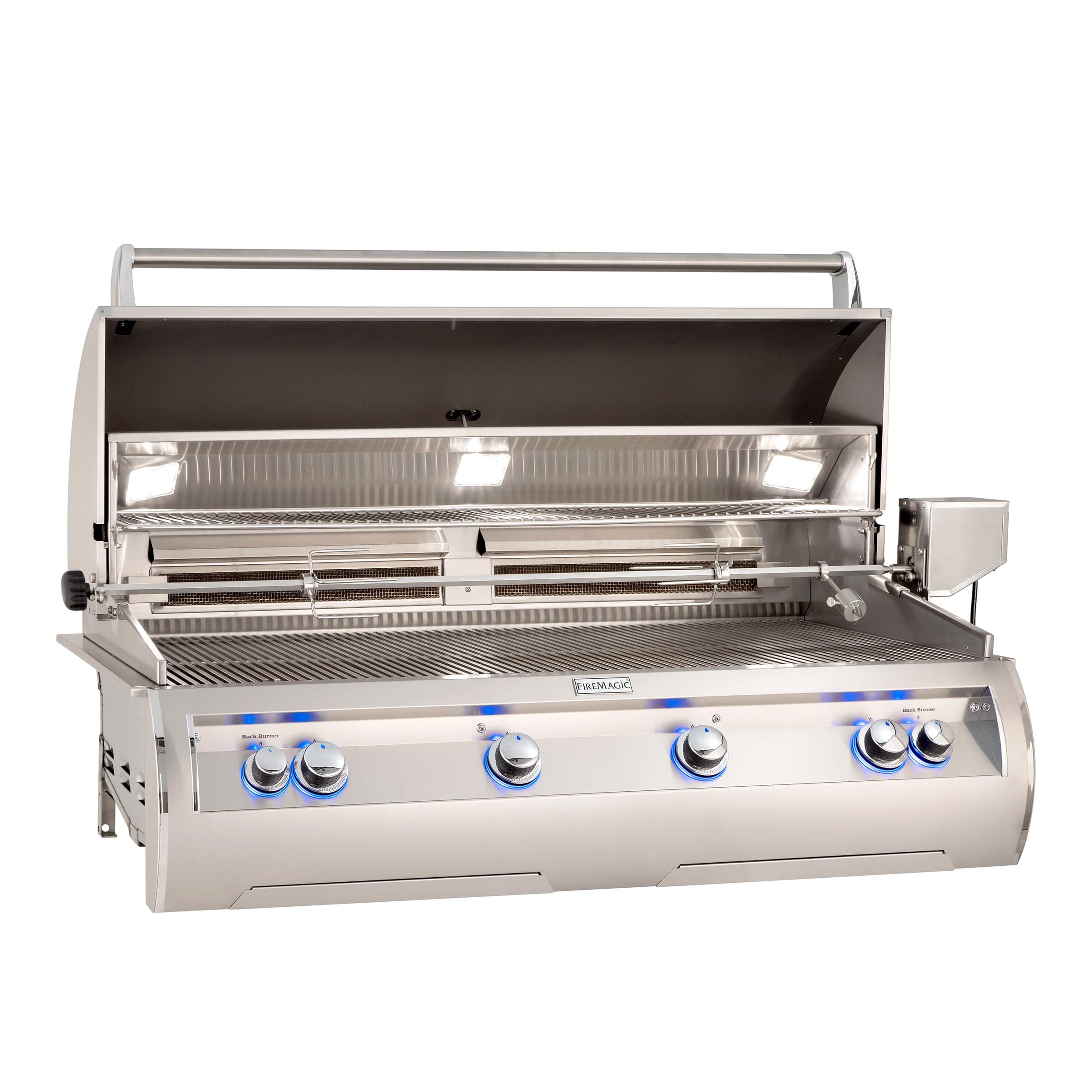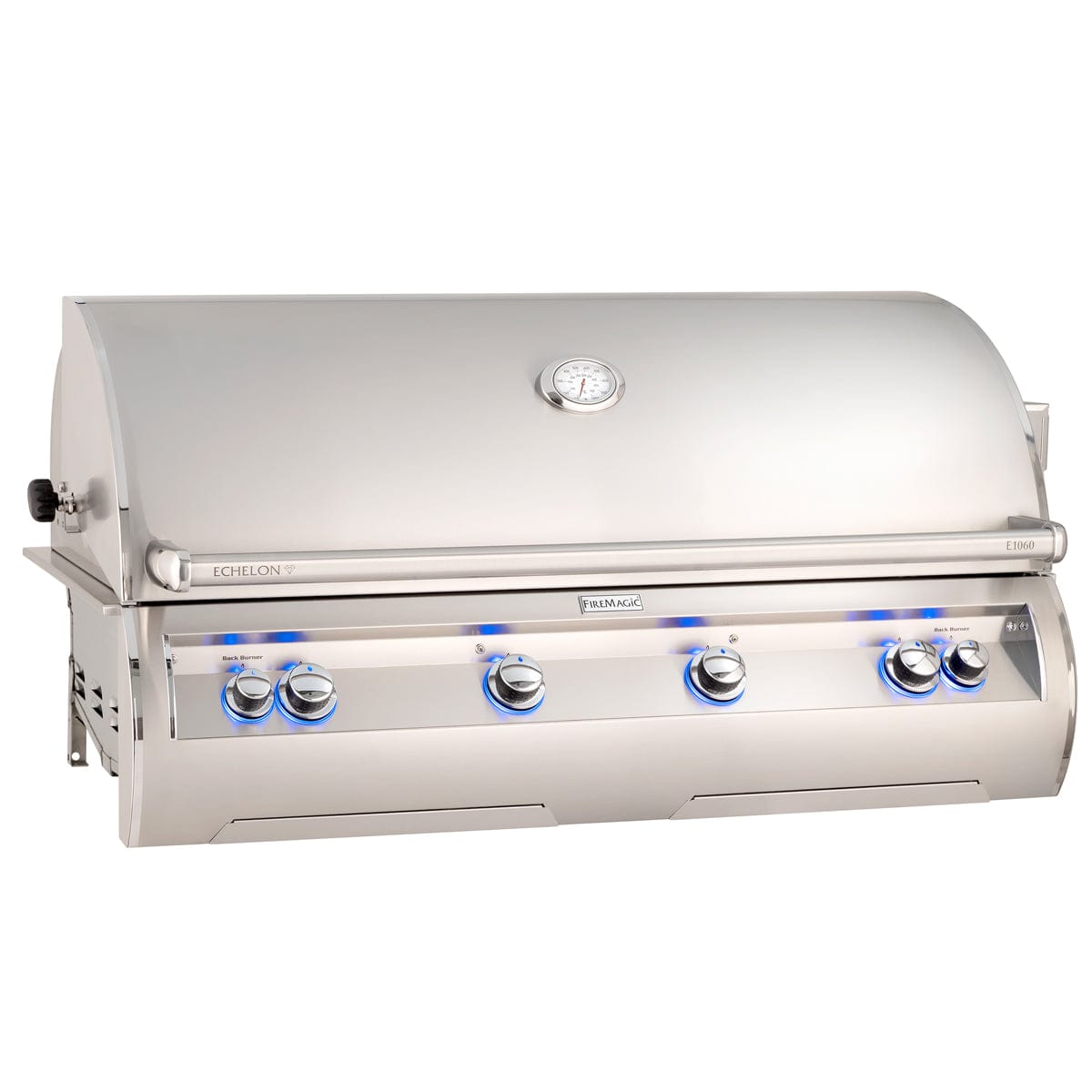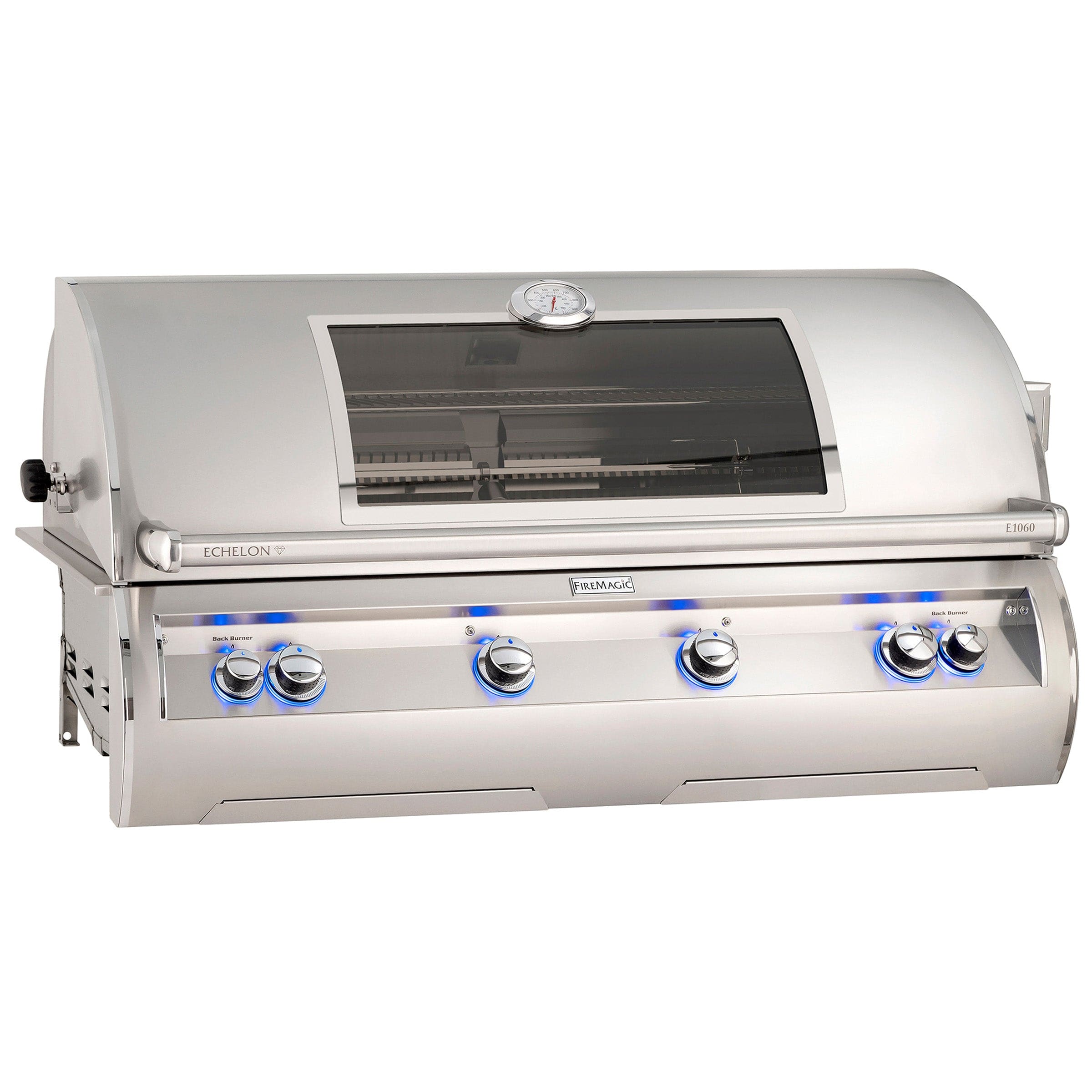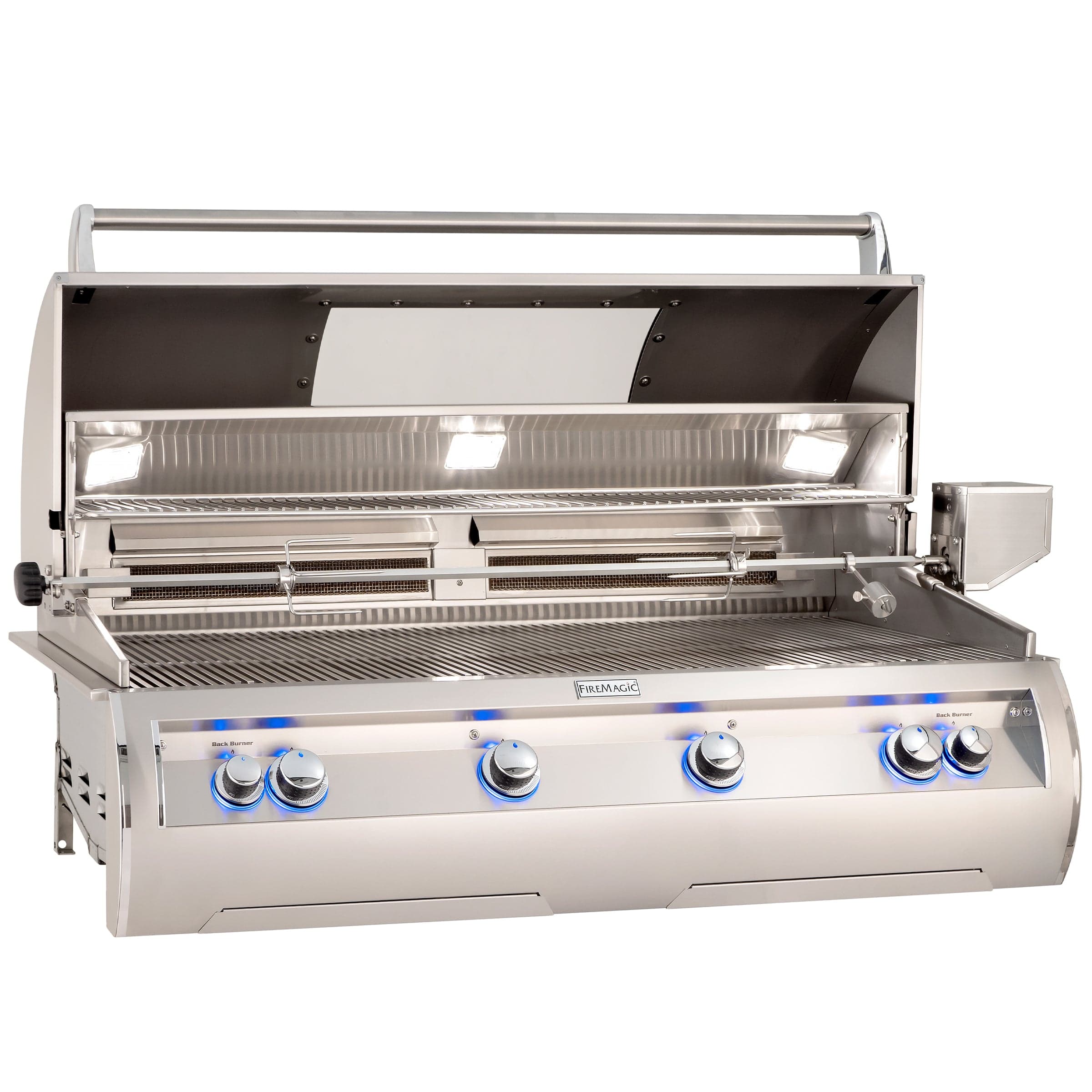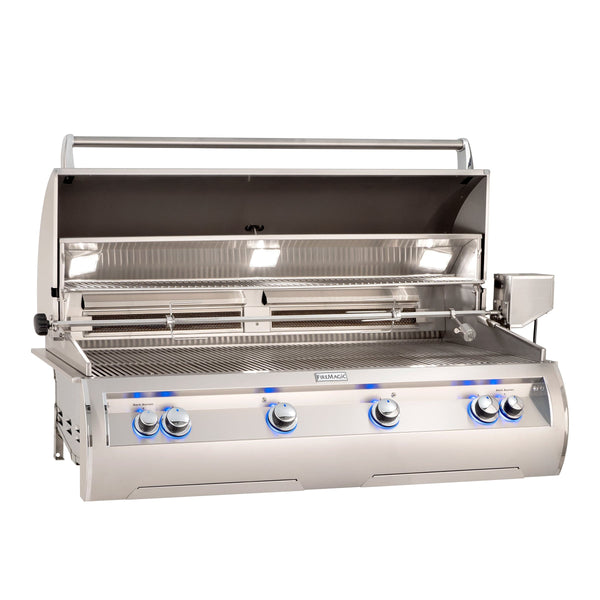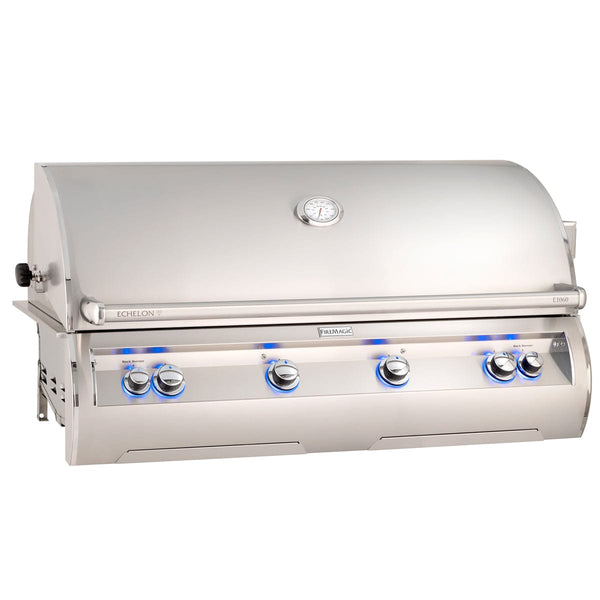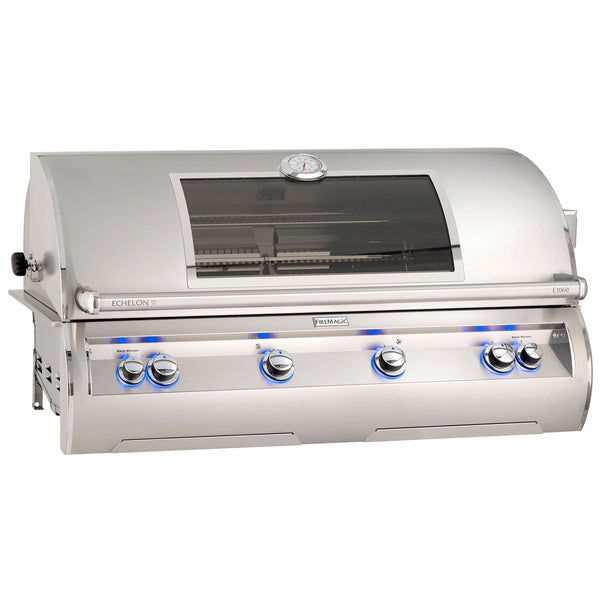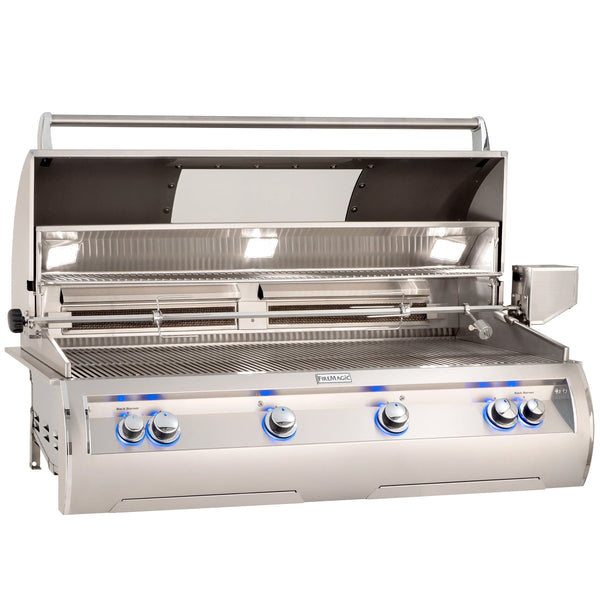 Zoom In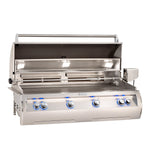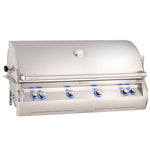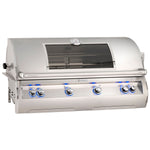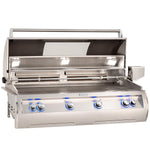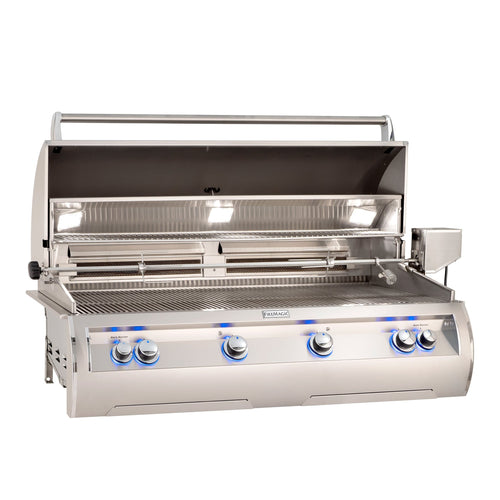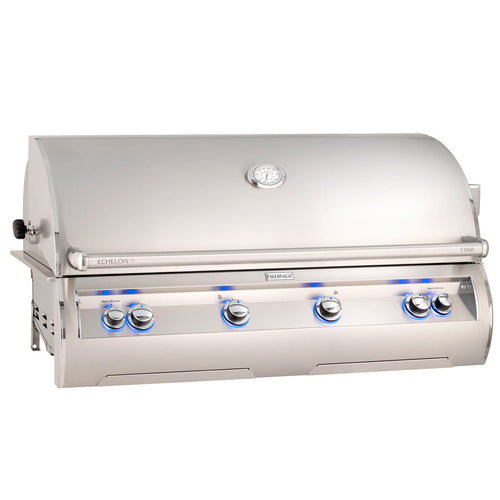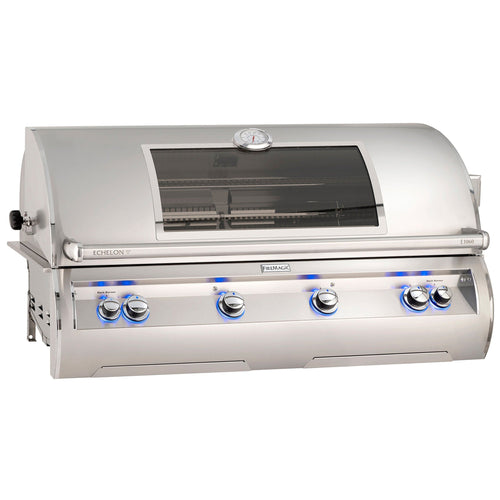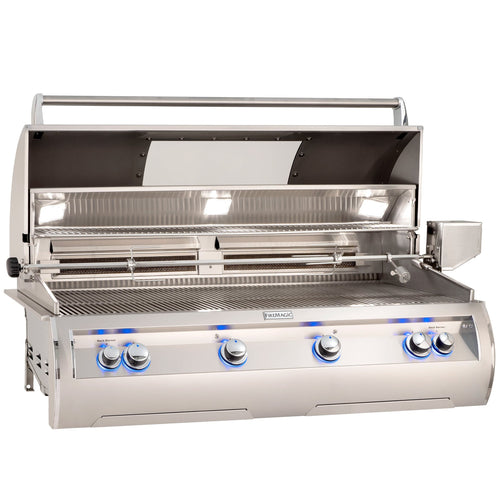 Fire Magic
★
★
★
★
★
(8) reviews
Regular price
$11,552.00 USD
Regular price
$11,852.00 USD
Sale price
$11,552.00 USD
Unit price
per
Save $300.00
Sold out
View full details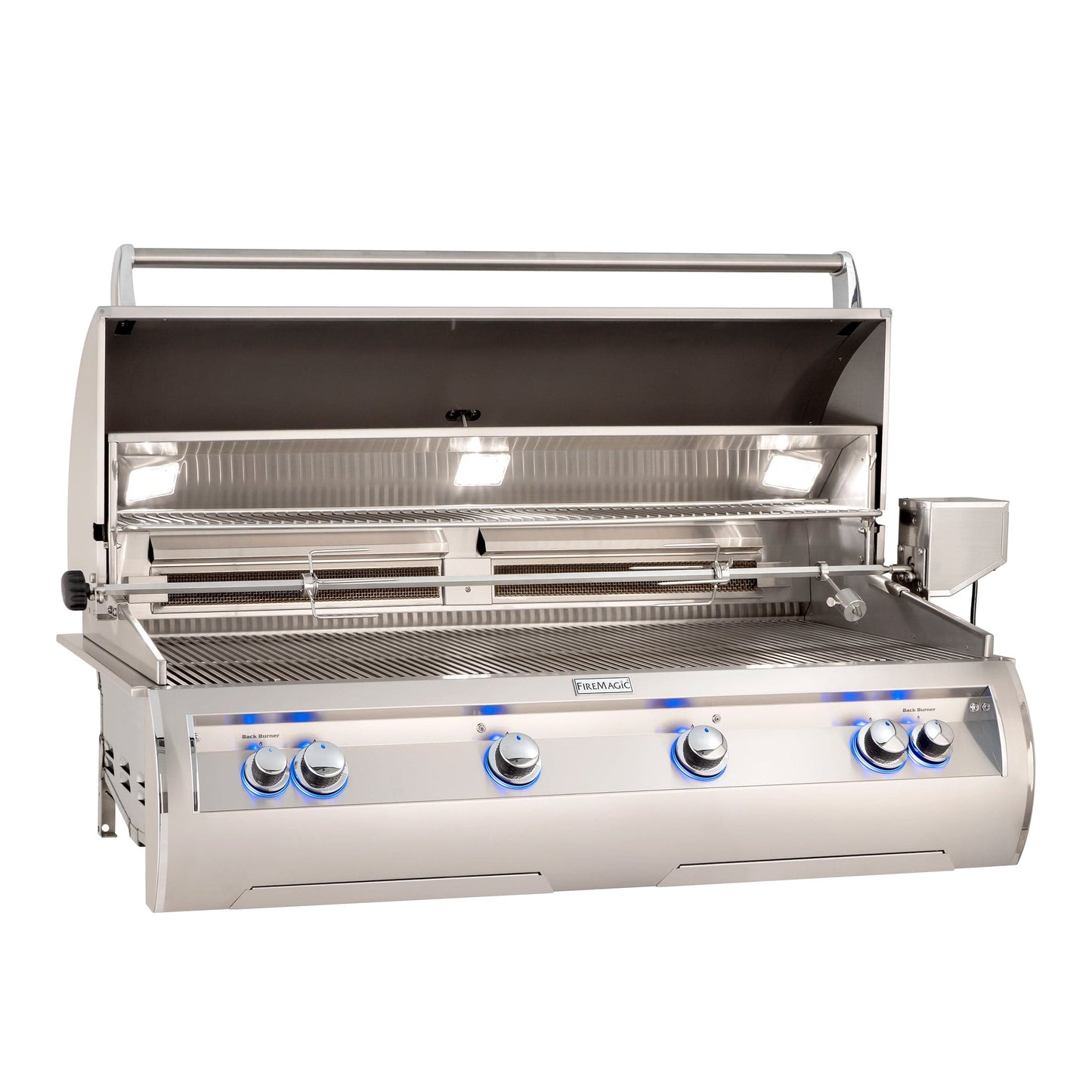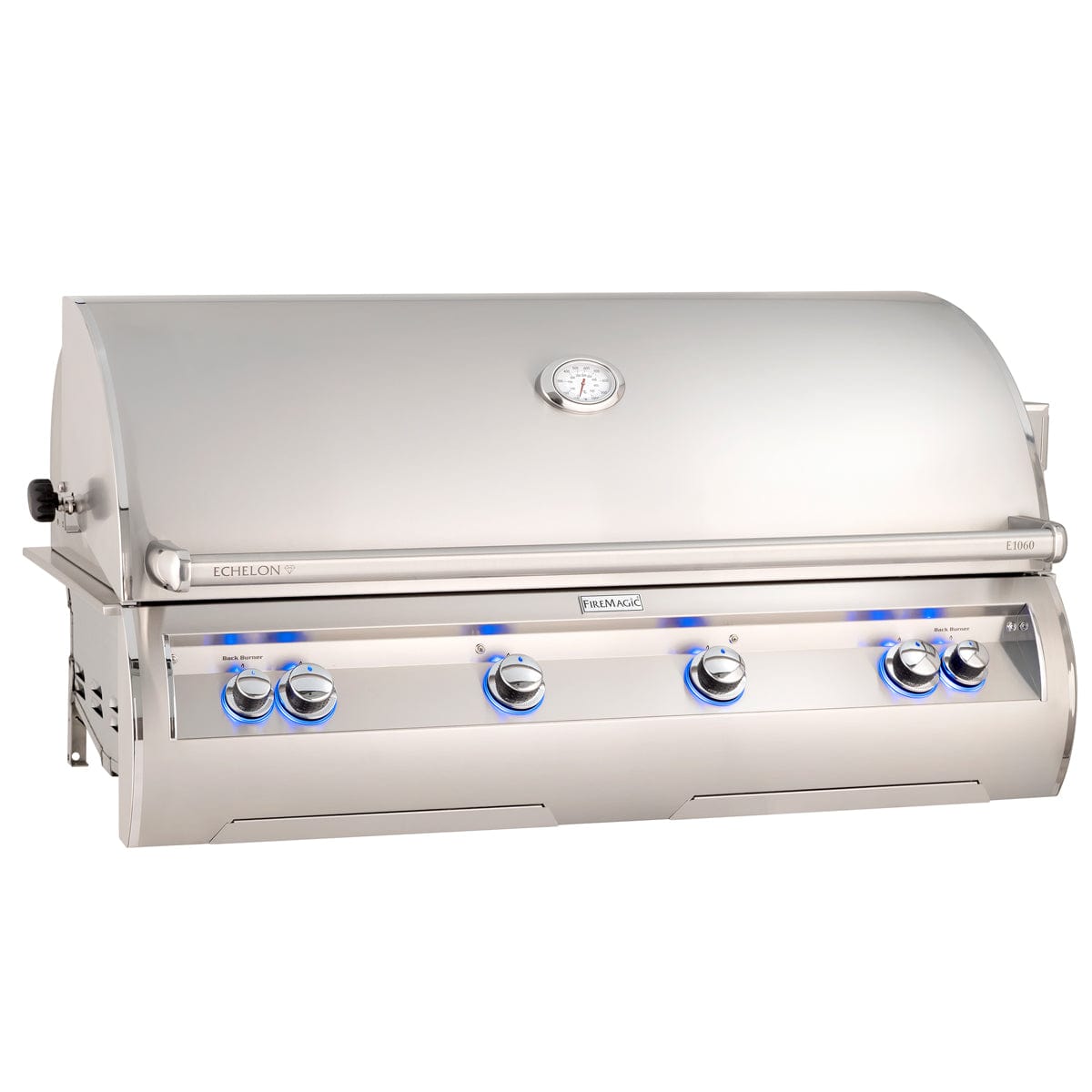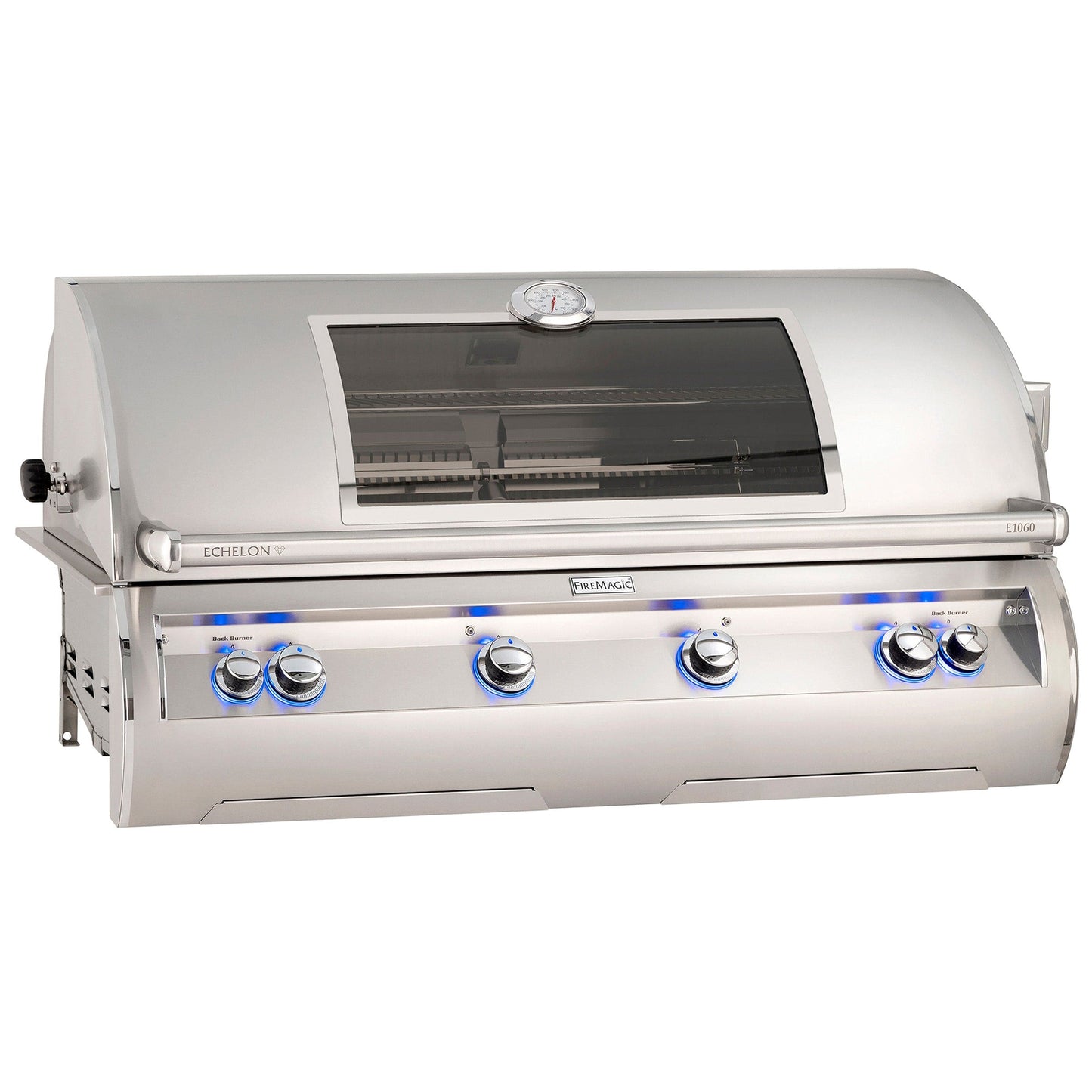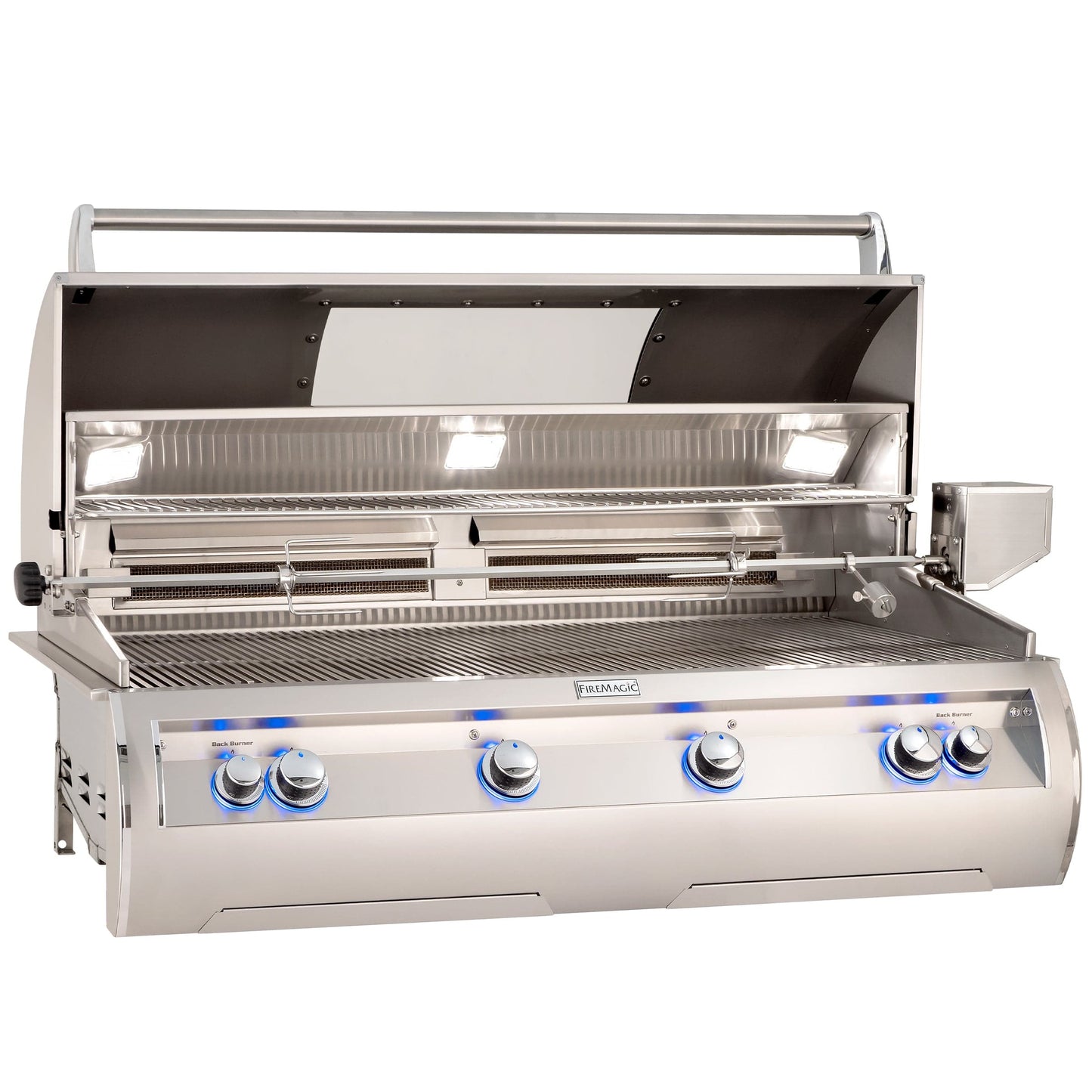 Description
Fire Magic - Echelon E1060i Built-In Grill 48" Analog Thermometer - Natural Gas / Liquid Propane
When only the best will do, our top of the line Fire Magic Echelon grill combines the ultimate in performance, beauty, and innovation. With sleek lines, a unique contoured face, and state of the art features such as hot surface ignition, blue backlit knobs, and a Magic View Window, Echelon Diamond defines luxury in grilling.
Features
Diamond Sear Cooking Grids
Diamond Sear Cooking Grids are superior! Diamond Sear Cooking Grids have a patented* design with bars that have a smooth flat top; each individual bar measures over .35" wide at the top covering over one half of the total cooking surface. Each bar is shaped to optimally transfer the heat from the burners to the cooking surface so food cooks faster and more evenly!
Cast Stainless Steel Burners
Burners Made of ¼" Thick Cast 304 Stainless Steel 304 grade burners weighing up to 12 lbs, featuring a lifetime warranty. Designed with a protective lip above the ports to prevent clogging from grease. Guaranteed for life.
Angled Halogen Internal Lights
The Echelon Diamond E660 and E790 grills have 2 internal halogen lamps. The E1060 grill has 3 lamps.
Flavor Grids
Flavor Grids perform by allowing heat to rise unobstructed from the burner to cooking grids. They disperse heat quickly and evenly flavor the food by vaporizing juices and minimizing flare ups and grease fires. They are also easy to clean and maintain.
Recessed Infrared BackBurners
The Fire Magic Infrared Backburner is a stainless steel mesh encased efficient ceramic system which provides much more BTU heat for quicker more efficient rotisserie grilling.   It includes a Stainless Steel Cover to protect the back burner when not in use.
Charcoal Smoker Basket
Enhance the flavor of the food you grill by adding charcoal or wood chips. The Charcoal/Smoker Basket grills with charcoal, or smokes with soaked wood chips. Stainless steel basket sits on top of the burner easily igniting the charcoal or wood chips.
Optical Magic View Window
All Fire Magic Echelon grills and Aurora (A790 & A660) Grills are offered with an optional Magic View Window, which allows you to monitor grilled foods without lifting the hood and losing valuable heat.
Analog Thermometer
Analog Thermometer with polished stainless steel bezel is embedded in the hood. It is large and attractive with a forward angle for easy viewing.
Specifications
Cooking Area: 48″w x 22″d (1,056 sq. in.)
Warming Rack: 48″w x 8″d (384 sq. in.)
Main Burners: 112,000 BTU's
Backburner: 22,000 BTU's
Cutout Size: 50″w x 23 1/2" d x 11 1/2″ h