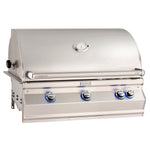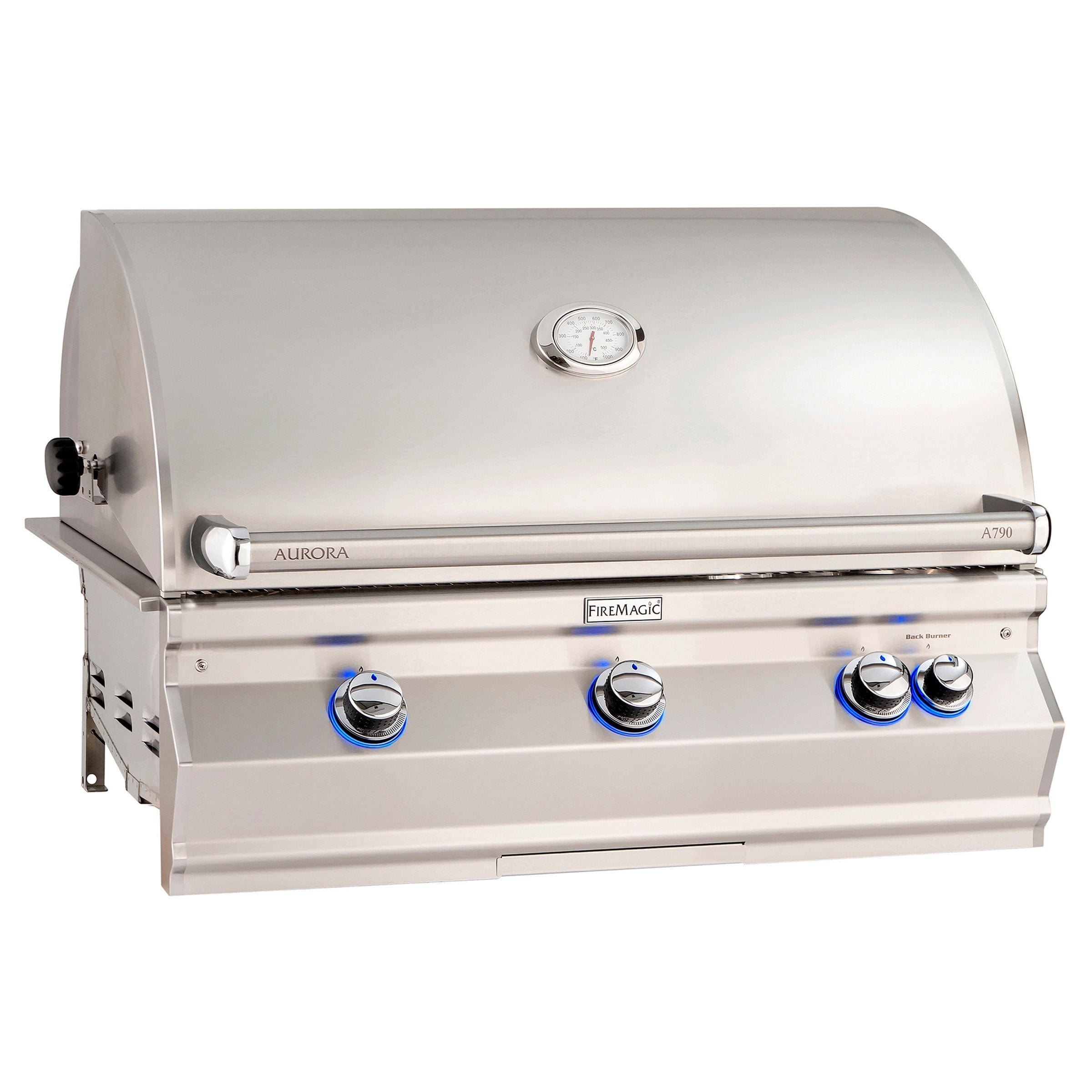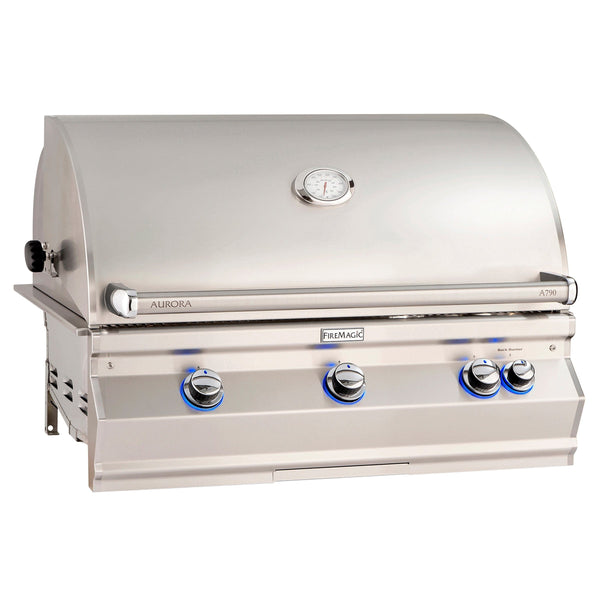 Zoom In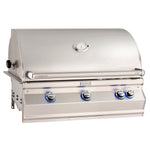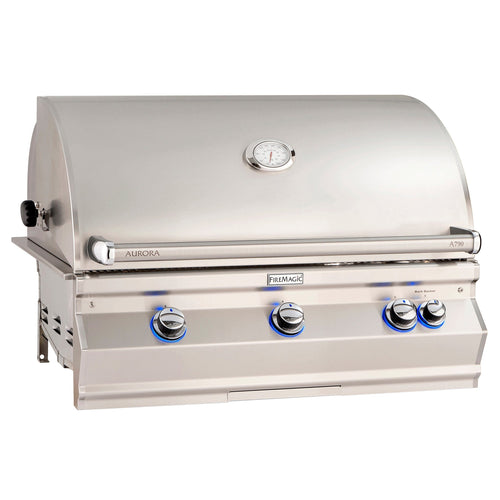 Fire Magic
★
★
★
★
★
(8) reviews
Regular price
$7,106.00 USD
Regular price
$7,406.00 USD
Sale price
$7,106.00 USD
Unit price
per
Save $300.00
Sold out
- Please Choose an Option -
- Please Choose an Option -
View full details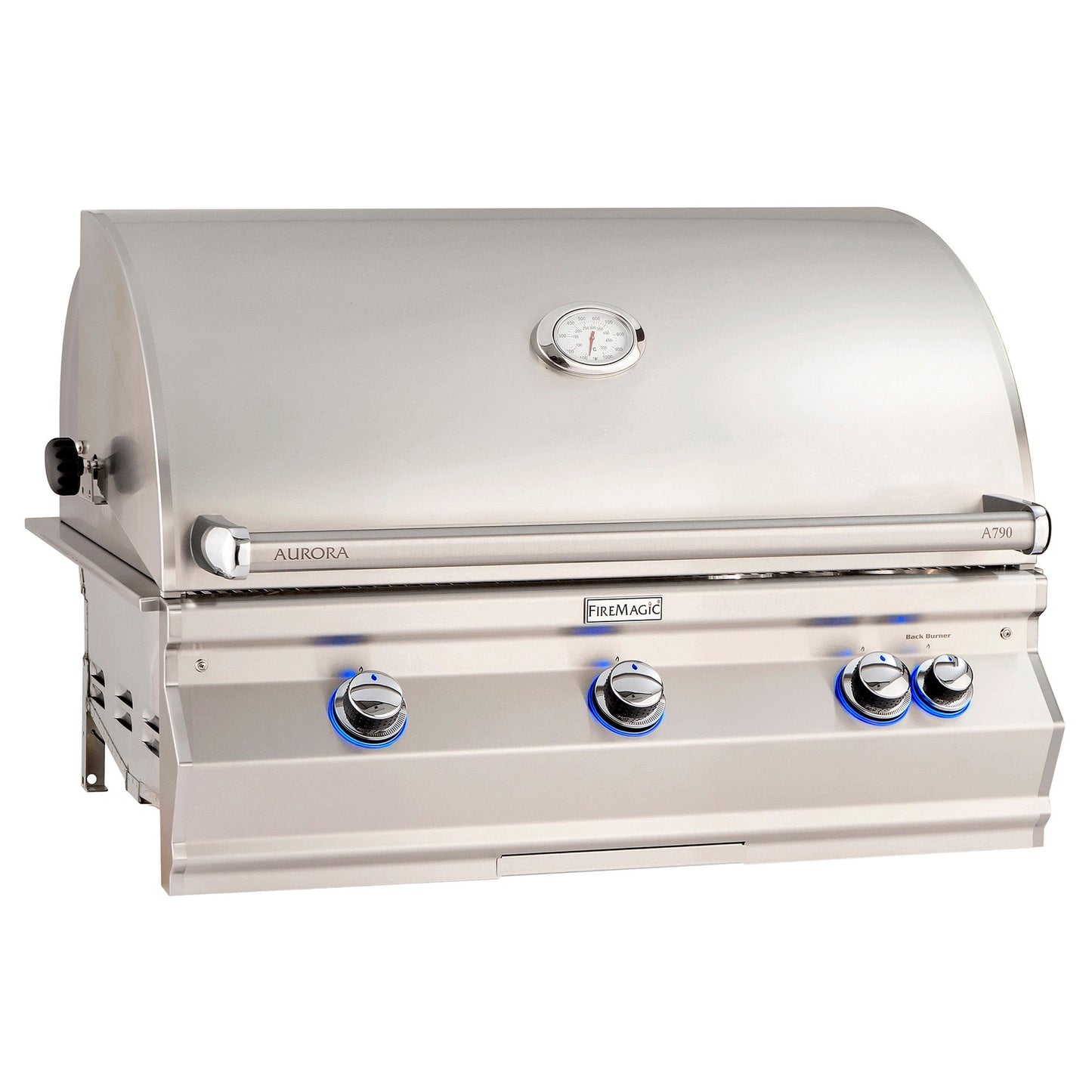 Description
Fire Magic - Aurora A790i 36" Built-In Grill With Analog Thermometer Without Backburner - Natural Gas / Liquid Propane - 
90,000 BTU's
Superior design and engineering power the Aurora's unparalleled performance. With many of the same features as its sister Echelon Series, the Aurora Series grill delivers cooking versatility, durability and longevity in a beautifully crafted machine.
Features
Diamond Sear Cooking Grids
Diamond Sear Cooking Grids are superior! Diamond Sear Cooking Grids have a patented* design with bars that have a smooth flat top; each individual bar measures over .35" wide at the top covering over one half of the total cooking surface. Each bar is shaped to optimally transfer the heat from the burners to the cooking surface so food cooks faster and more evenly!
Flavor Grids
Flavor Grids perform by allowing heat to rise unobstructed from the burner to cooking grids. They disperse heat quickly and evenly flavor the food by vaporizing juices and minimizing flare ups and grease fires. They are also easy to clean and maintain.
Cast Stainless Steel Burners
Burners Made of ¼" Thick Cast 304 Stainless Steel 304 grade burners weighing up to 12 lbs, featuring a lifetime warranty. Designed with a protective lip above the ports to prevent clogging from grease. Guaranteed for life.
Analog Thermometer
Analog Thermometer with polished stainless steel bezel is embedded in the hood. It is large and attractive with a forward angle for easy viewing.
Aurora Halogen Lights
12V interior halogen lights for enhanced evening grilling all year long.
Aurora Backburner
Optional stainless steal backburner and a complete rotisserie kit with heavy duty motor, solid spit rod, (2) meat prongs, counter balance and a polished stainless steel cover for protection.
Hot Surface Ignition System
Hot Surface Ignition System is the most advanced and reliable lighting system available. Simply push in the control knob to activate the hot surface, turn up the gas, and light your grill. 110V electricity needed.
Optional Magic View Window

All Fire Magic Echelon grills and Aurora (A790 & A660) Grills are offered with an optional Magic View Window, which allows you to monitor grilled foods without lifting the hood and losing valuable heat.
Specifications
Cooking Area: 36″w x 22″d (792 sq. in.)
Warming Rack: 36″w x 8″d (288 sq. in.)
Main burners: 90,000 BTU's
Backburner: 20,000 BTU's
Cut-Out Area: 37 3/4″w x 23 1/2″d x 12″h
Questions About Fire Magic?
Our customer support is here to help.
If you have any questions about Fire Magic products, call our toll-free number or talk to us on the chat.
We are here to help.
FREE SHIPPING
Fast and Free Shipping to Continental USA.
TOP RATED CUSTOMER SERVICE
We have excellent customer service. Questions? Call Us at (725) 777-5484.
Shop Other Fire Magic Products