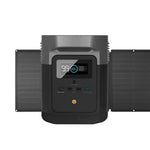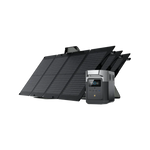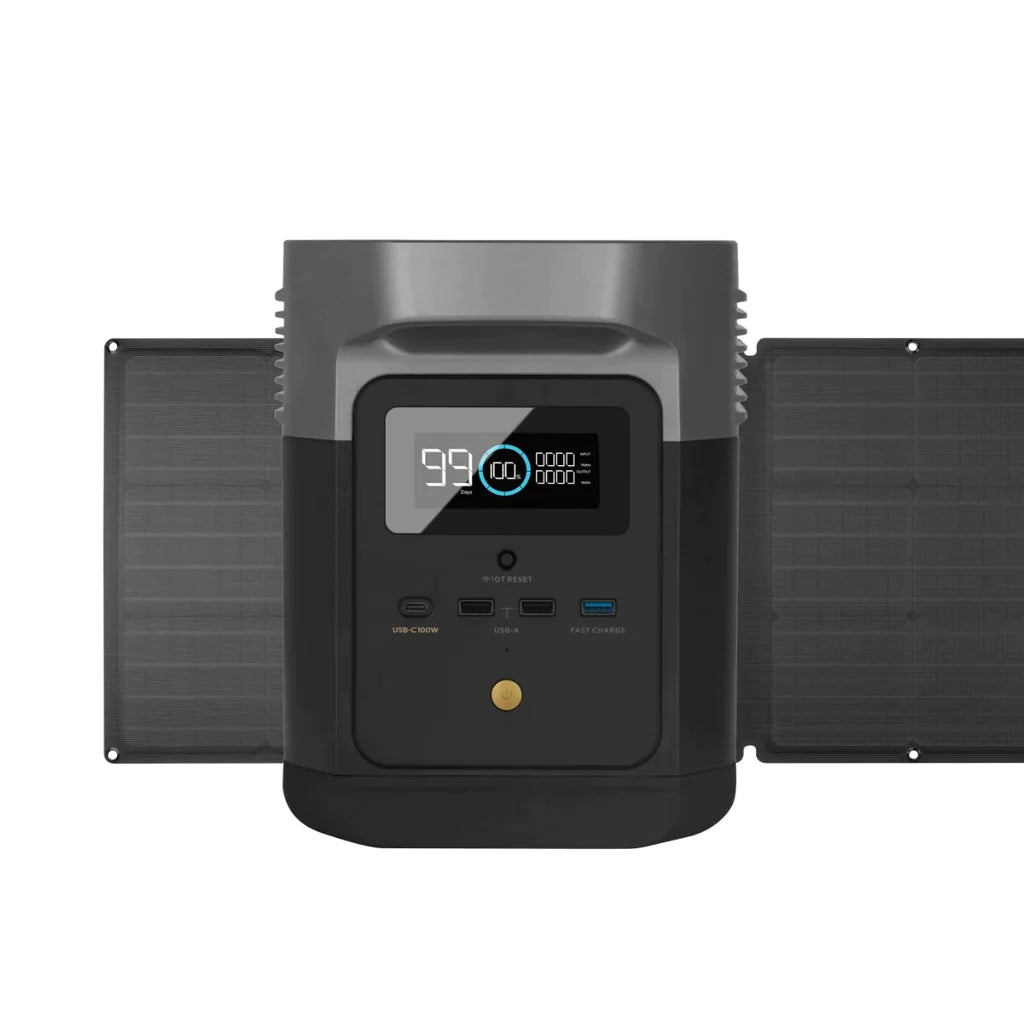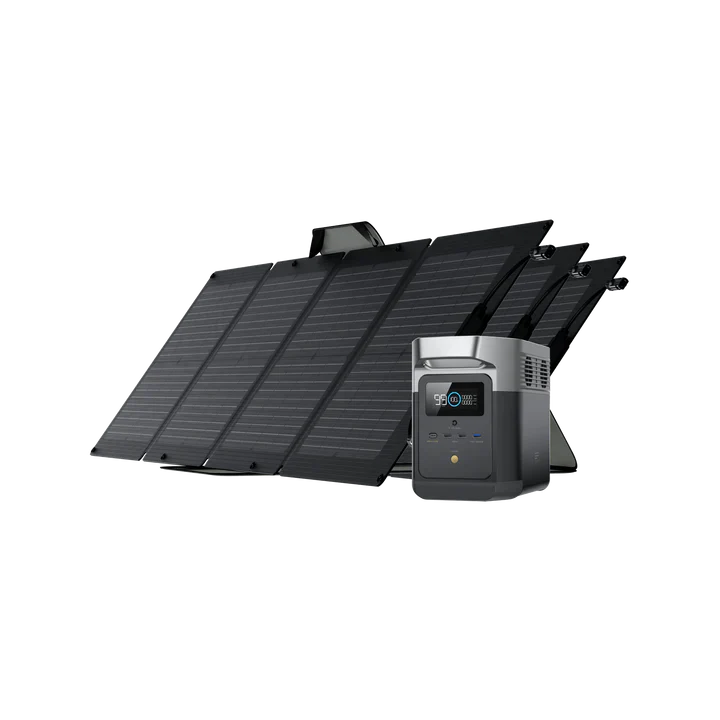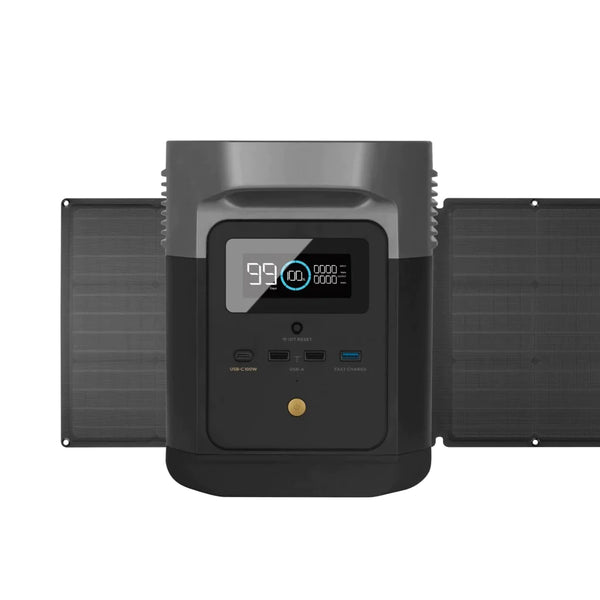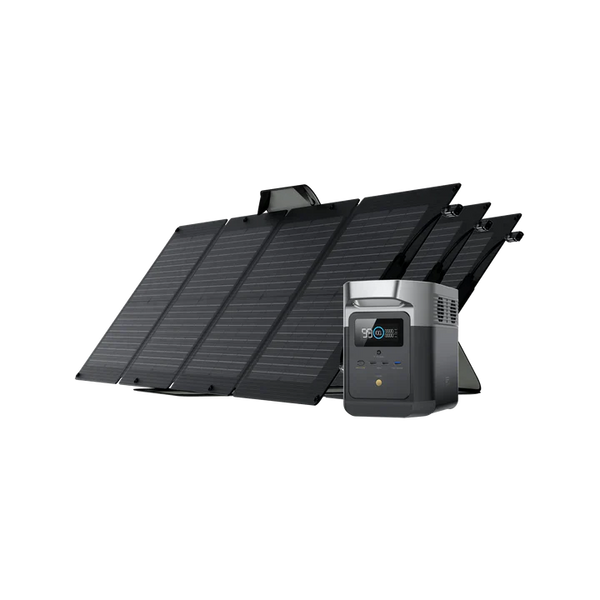 Zoom In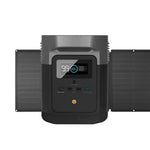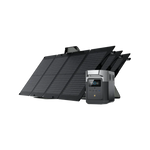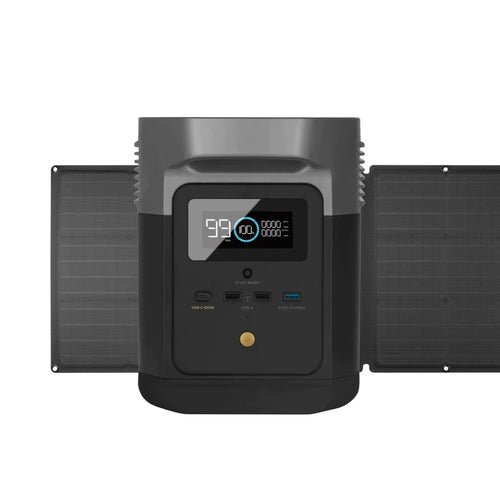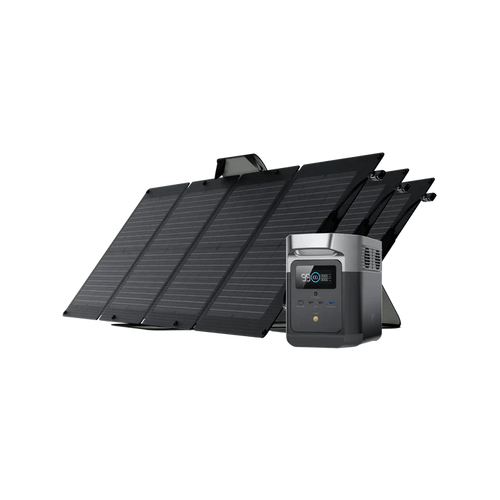 EcoFlow
★
★
★
★
★
(9) reviews
Regular price
$1,399.00 USD
Regular price
Sale price
$1,399.00 USD
Unit price
per
Save $-1,399.00
Sold out
View full details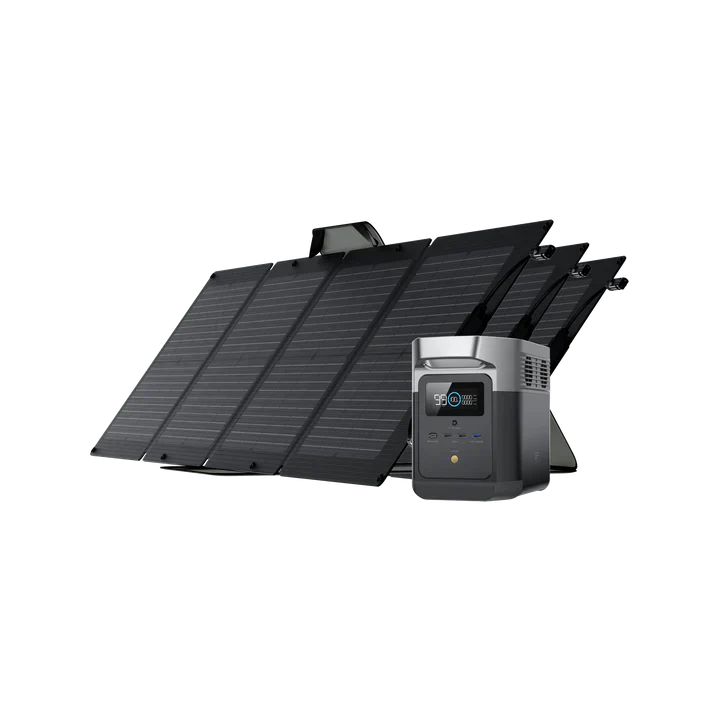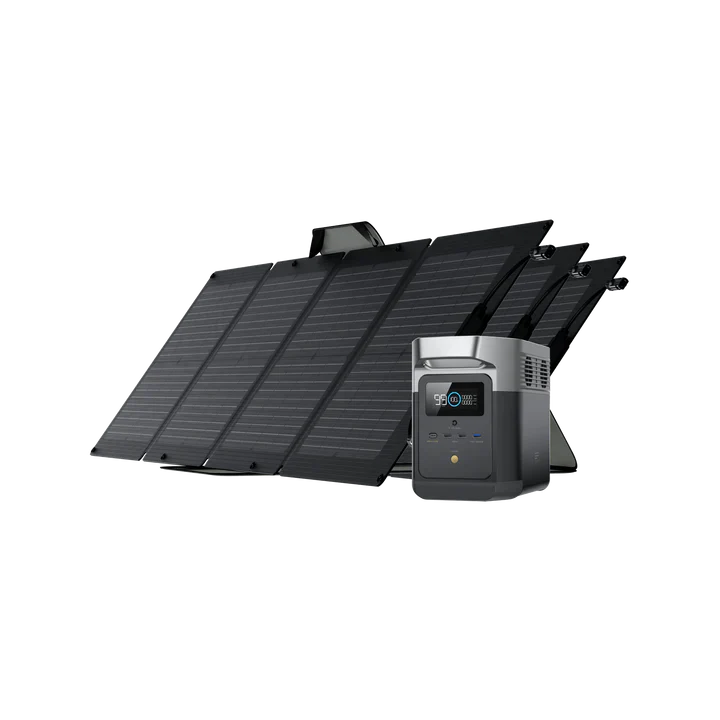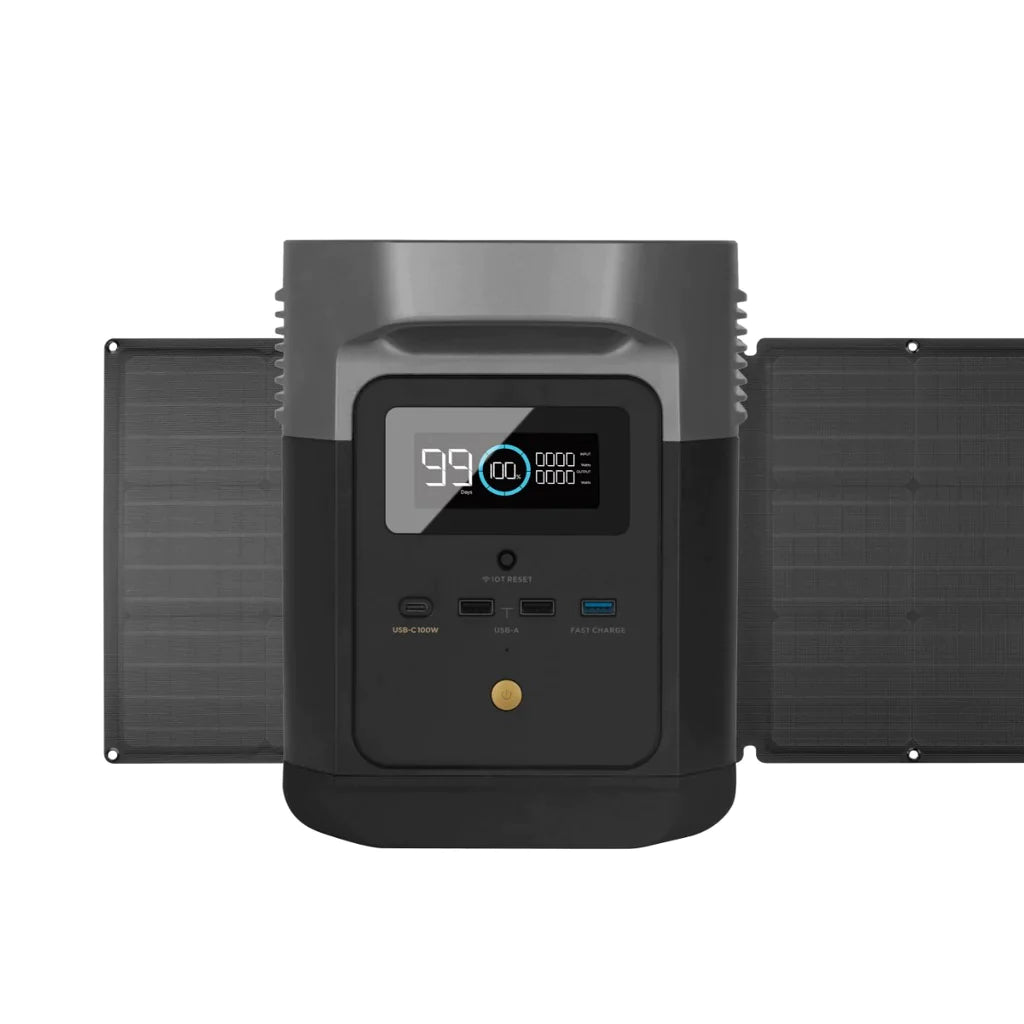 Description
EcoFlow DELTA mini + 3 x 110W Solar Panel
Our lightest DELTA It's power you can pick up, take along, and stow away for wherever a wall outlet isn't handy.

Power bigger electronics DELTA mini's output of 1400W handles 90% of electronics. X-Boost that number to 1800W and suddenly your toaster oven, table saw, and hairdryer become battery-powered.
A dozen at once Power up to 12 devices with a generous array of wall-style outlets, USB outlets, and DC outlets.
Fully charged in 1.6 hours With X-Stream on, DELTA mini charges 3 to 4 times faster than other portable power stations. Faster charging means less downtime and more do-time.
Features
Generates up to 1.7kWh daily.
A 1800W AC output with X-Boost.
Up to 23% conversion guarantees a fast solar charging speed: 0-100% in 5 hours (2 sets) and 10 hours (1 set)
IP68 dust and water resistance. It works well in extreme conditions.
Smart remote control with EcoFlow app.
2-year warranty for DELTA mini and 12-month warranty 110W Portable Solar Panel.
Specifications
Net Weight - 23.6 lb (10.7 kg)
Dimensions - 14.9 × 7.2 × 9.4 in (37.8 ×18.4 × 24 cm)
Charge Method - AC Wall Outlet, 12V Car Outlet, Solar Panel
Full Recharge Time - 1.6 Hours (AC) 9½ Hours (12/24V Car Outlet) 3¾–7½ Hours (Using 2x 160W Solar Panels) 3–6 hours (Using 1x 400W Solar Panel)
Capacity - 882Wh
Cell Chemistry - NCM Li-ion
Cycle Life - 800 cycles to 80% capacity
Battery Management System - Over Voltage Protection, Overload Protection, Over Temperature Protection, Short Circuit Protection, Low Temperature Protection, Low Voltage Protection, Overcurrent Protection
AC Charge Input Power - X-Stream Fast Charge 900W max
Solar Charge Input - 300W 11–75V DC 10A max
Car Charger - 12V/24V DC 8A default
AC Output (×5) - Pure Sine Wave, 1400W total (surge 2100W), 120V~ (50Hz/60Hz)
USB-A Output (×2) - 5V DC, 2.4A, 12W Max, per port
USB-A Fast Charge (×1) - 5V, 2.4A / 9V, 2A / 12V, 1.5A, 18W Max
USB-C Output - 5/9/12/15/20V, 5A, 100W Max
Car Power Output - 12.6V, 10A, 126W Max
About EcoFlow
How

 

It All Started
Everyone deserves the right to access power. We started out in 2017 with a group of battery engineers who had a vision to power a new world — actively transitioning the world from outdated power sources to a future of sustainable, renewable power.
Today, as a portable power and renewable energy company, EcoFlow leads the way forward with industry-leading portable power solutions, solar technology, and the world's first smart home ecosystem.