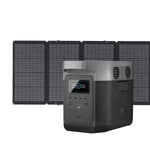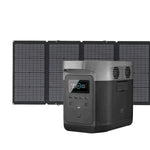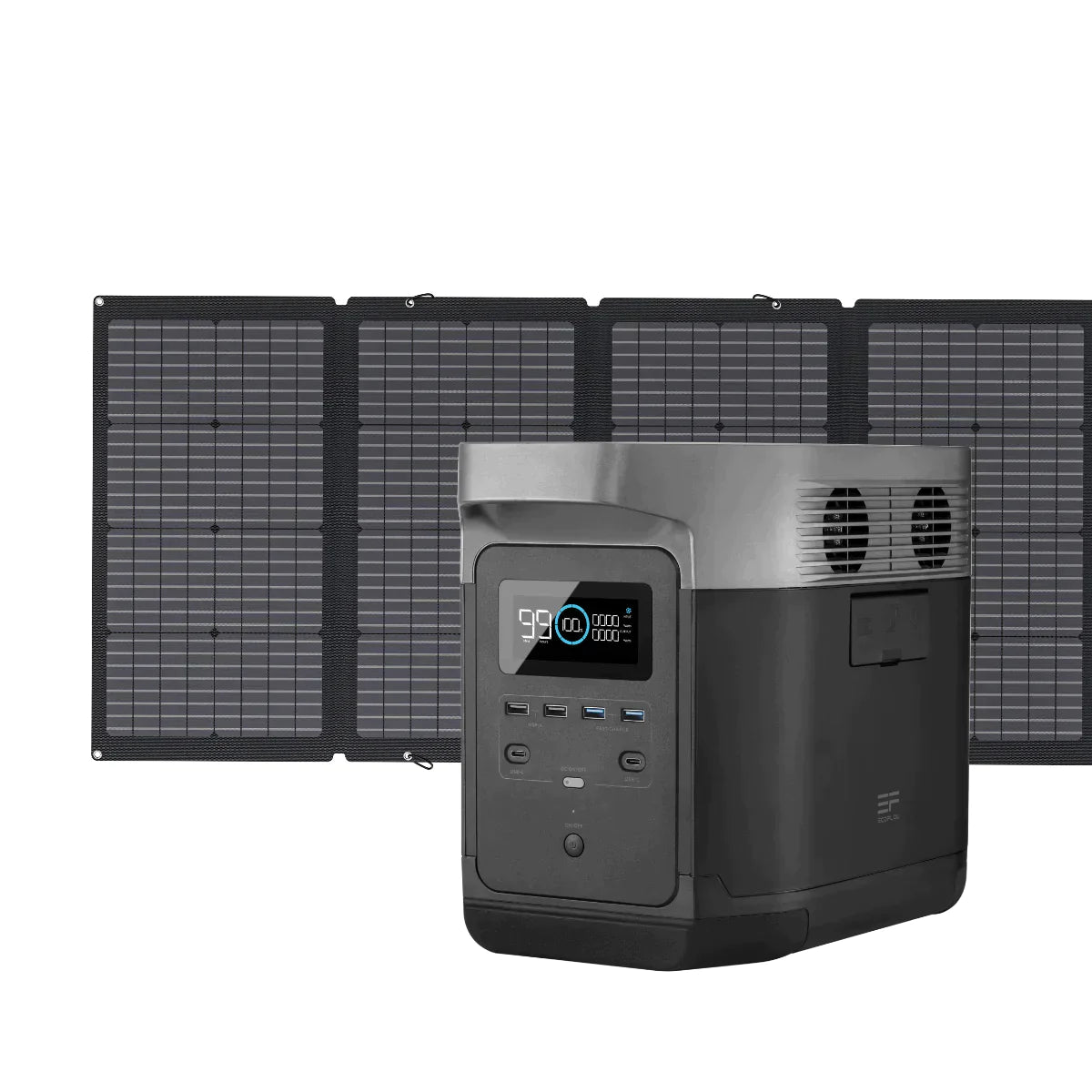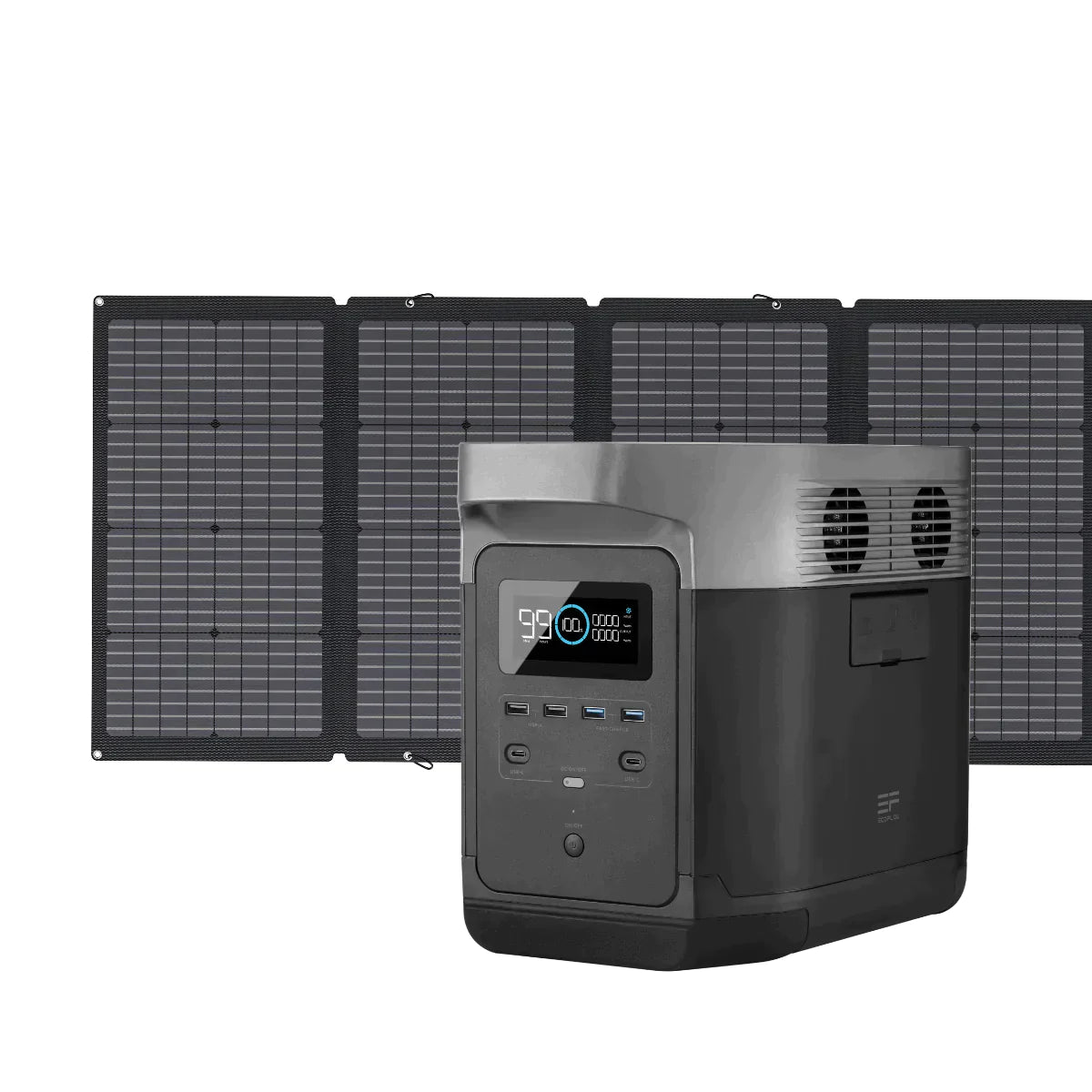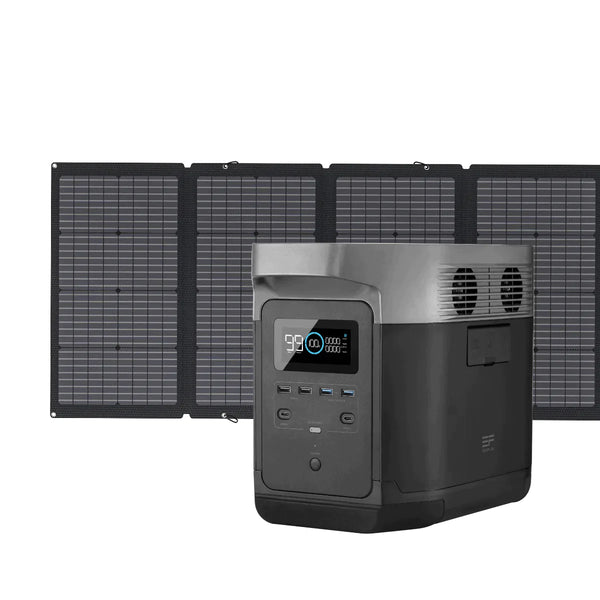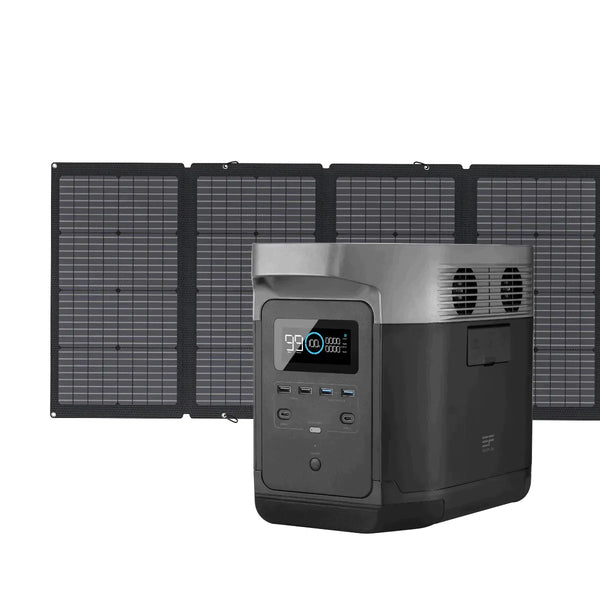 Zoom In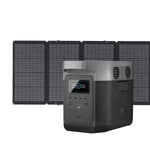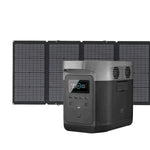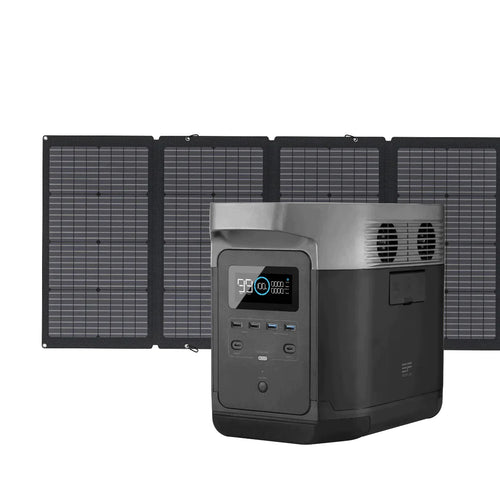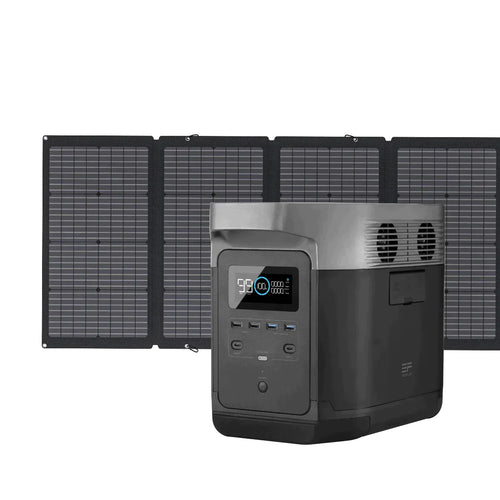 EcoFlow
★
★
★
★
★
(17) reviews
Regular price
$1,419.00 USD
Regular price
Sale price
$1,419.00 USD
Unit price
per
Save $-1,419.00
Sold out
View full details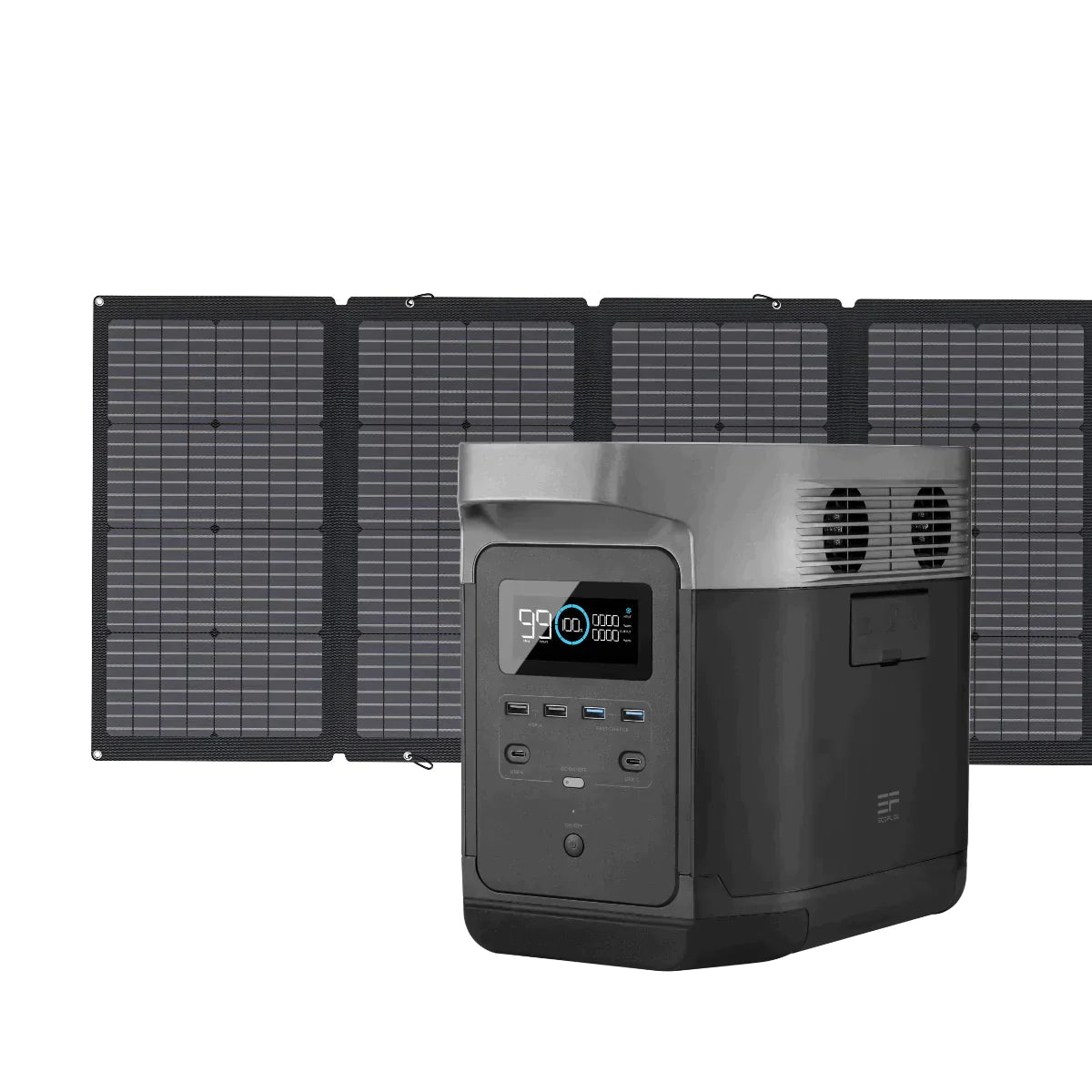 Description
EcoFlow DELTA 2 + 2* 110W Portable Solar Panel
The new standard of battery-powered generators: Compatible with a wide range of devices, you can stay powered for hours whenever and wherever.

Charge from 0%-80% within 1 hour:  EcoFlow patent X-Stream Technology empowers EcoFlow DELTA to recharge at 10 times the speed of most battery powered stations in the market.
6x AC Outlets (Total 1800W) & 1260Wh capacity: The large inverter load makes DELTA a power station for home appliances and heavy-duty DIY tools under 1800W (3300W Surge, Pure Sine Wave) with 1260Wh capacity. Learn more about DELTA >>
Two in one EcoFlow's 220W Bifacial Portable Solar Panel is two in one. With a 220W primary side, and a 155W side on the back for ambient light, you can capture up to 25% more solar energy and charge your portable power station even faster.  
Tempered glass. Built to last The thin, one-piece tempered glass design makes it five times tougher than comparable panels, it can withstand heat up to 300°F too. Safe to say it can withstand the elements. 
Compact. Portable It's a portable solar panel designed from the ground up to be compact. 10% smaller than comparable 220W panels, it saves space with thinner tempered glass, and less surface area required for the same input.
Features
Generates up to 3kWh daily.

A 1800W AC output.

Up to 23% conversion with a unique two-in-one bifacial design to guarantee a fast solar charging speed: 0-100% in 3 hours (2 sets) and 6 hours (1 set).

IP68 dust and water resistance.

Smart remote control with EcoFlow app.

5-year warranty for DELTA 2 and 12-month warranty for 220W Bifacial Portable Solar Panel.
Specifications
Capacity- 1024 Wh
Extra Battery -Support one DELTA 2 extra battery or DELTA Max extra battery
AC Output - 6 outlets, 1800W total (Surge 2700W)
Max Device(s) Power (with X-Boost) - 2200W
USB-A Output - 2 ports, 5V, 2.4A, 12W Max
USB-A Fast Charge - 2 ports, 5V, 2.4A / 9V, 2A / 12V, 1.5A, 18W Max
USB-C Output - 2 ports, 5/9/12/15/20V, 5A, 100W Max
Car Power Output - 1 port, 12.6V, 10A, 126W Max
DC5521 Output - 2 ports, 12.6V, 3A, 38W Max
AC Charging - 1200W
Solar Charging - 11-60V, 15A, 500W max
Car Charging - Support 12V/24V battery, 8A
DC Charging - 1100W
Battery Chemistry - LFP (LiFePO4 battery)
Cycle Life - 3000 cycles to 80+% capacity
Connectivity - Wi-Fi & Bluetooth
Dimensions - 15.7 x 8.3 x 11 in / 400 x 211 x 281 mm
Net Weight - 27 lbs / 12 kg
About EcoFlow
How

 

It All Started
Everyone deserves the right to access power. We started out in 2017 with a group of battery engineers who had a vision to power a new world — actively transitioning the world from outdated power sources to a future of sustainable, renewable power.
Today, as a portable power and renewable energy company, EcoFlow leads the way forward with industry-leading portable power solutions, solar technology, and the world's first smart home ecosystem.