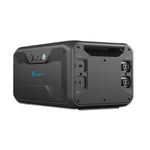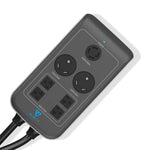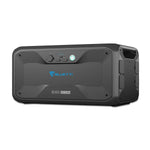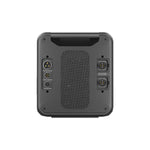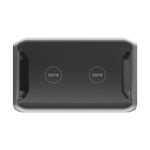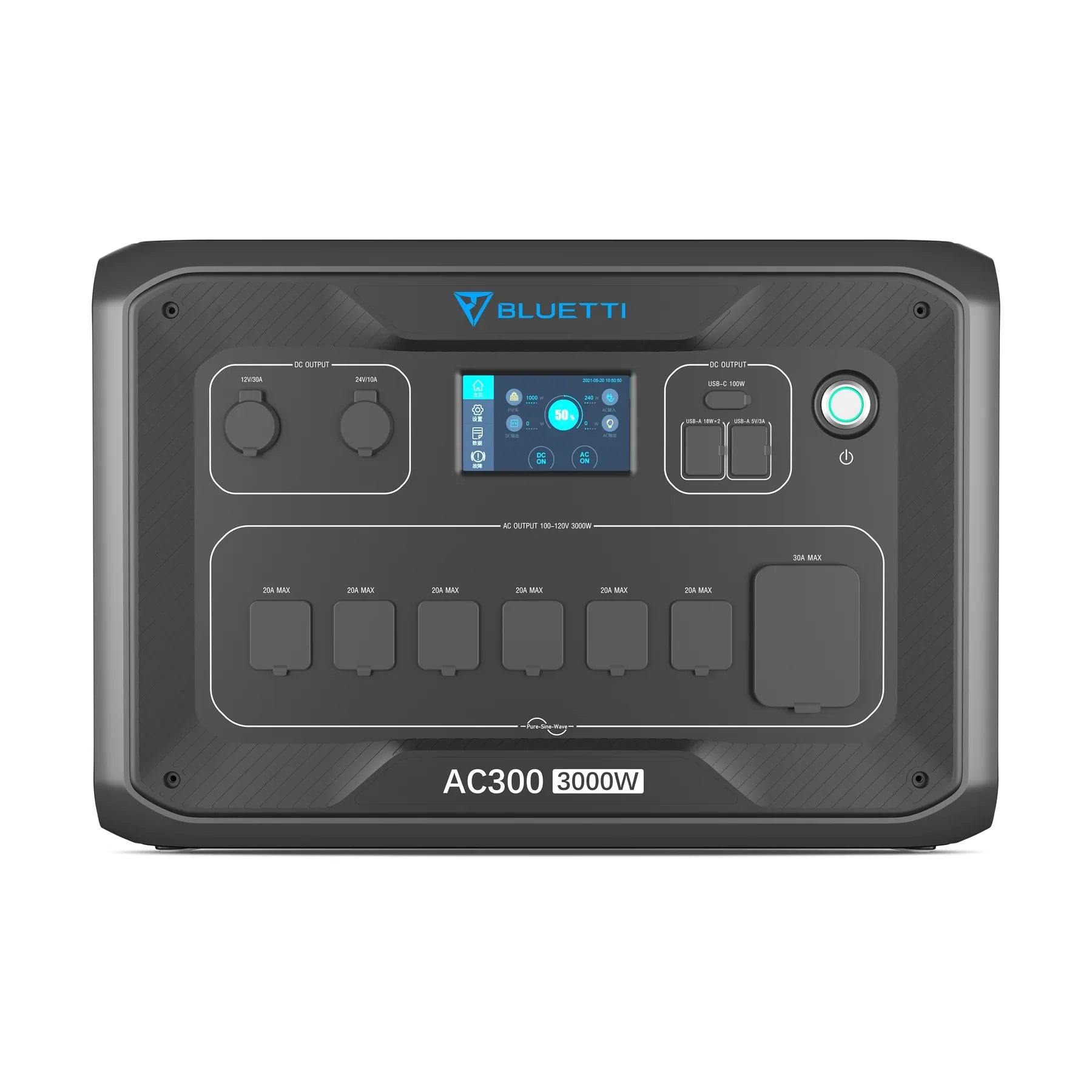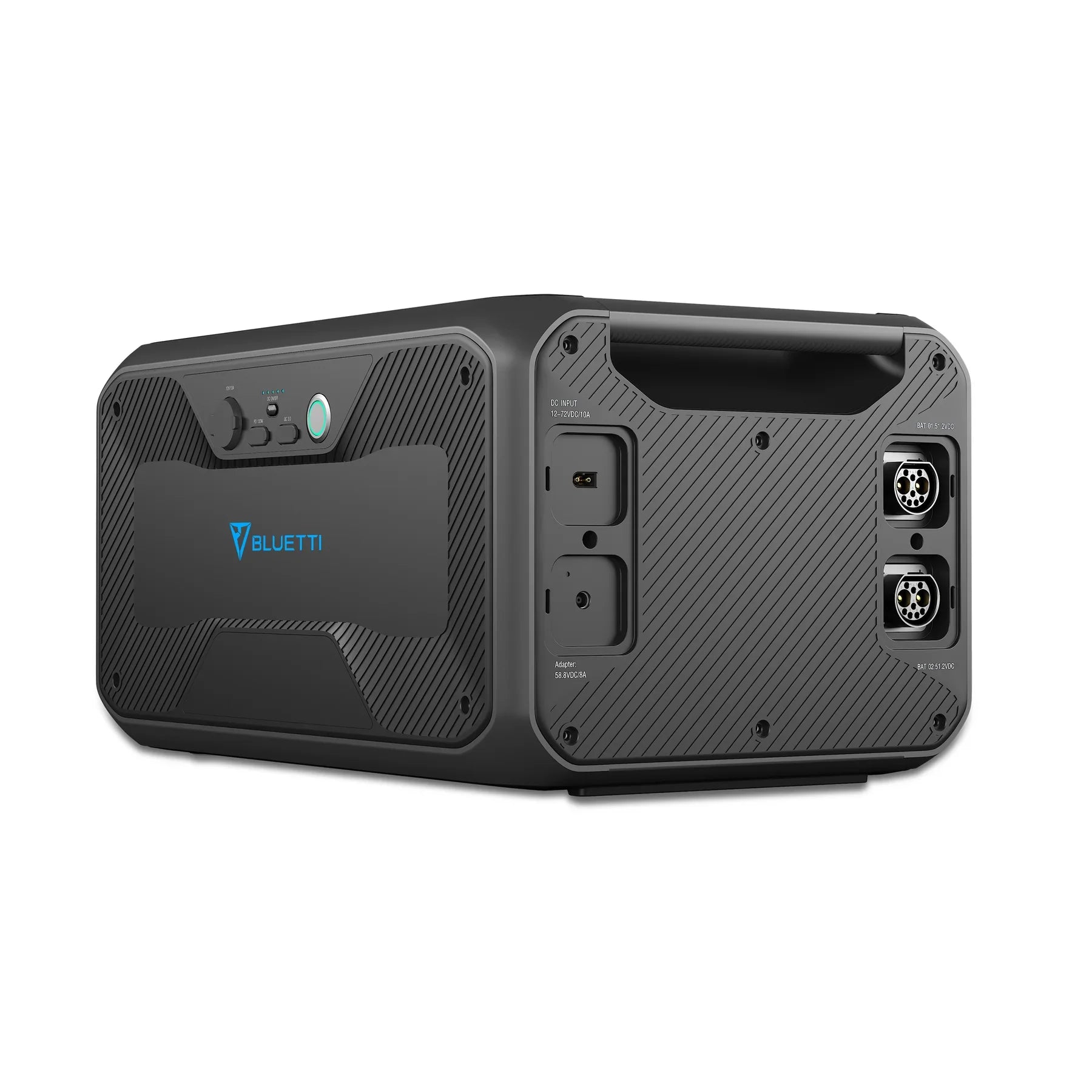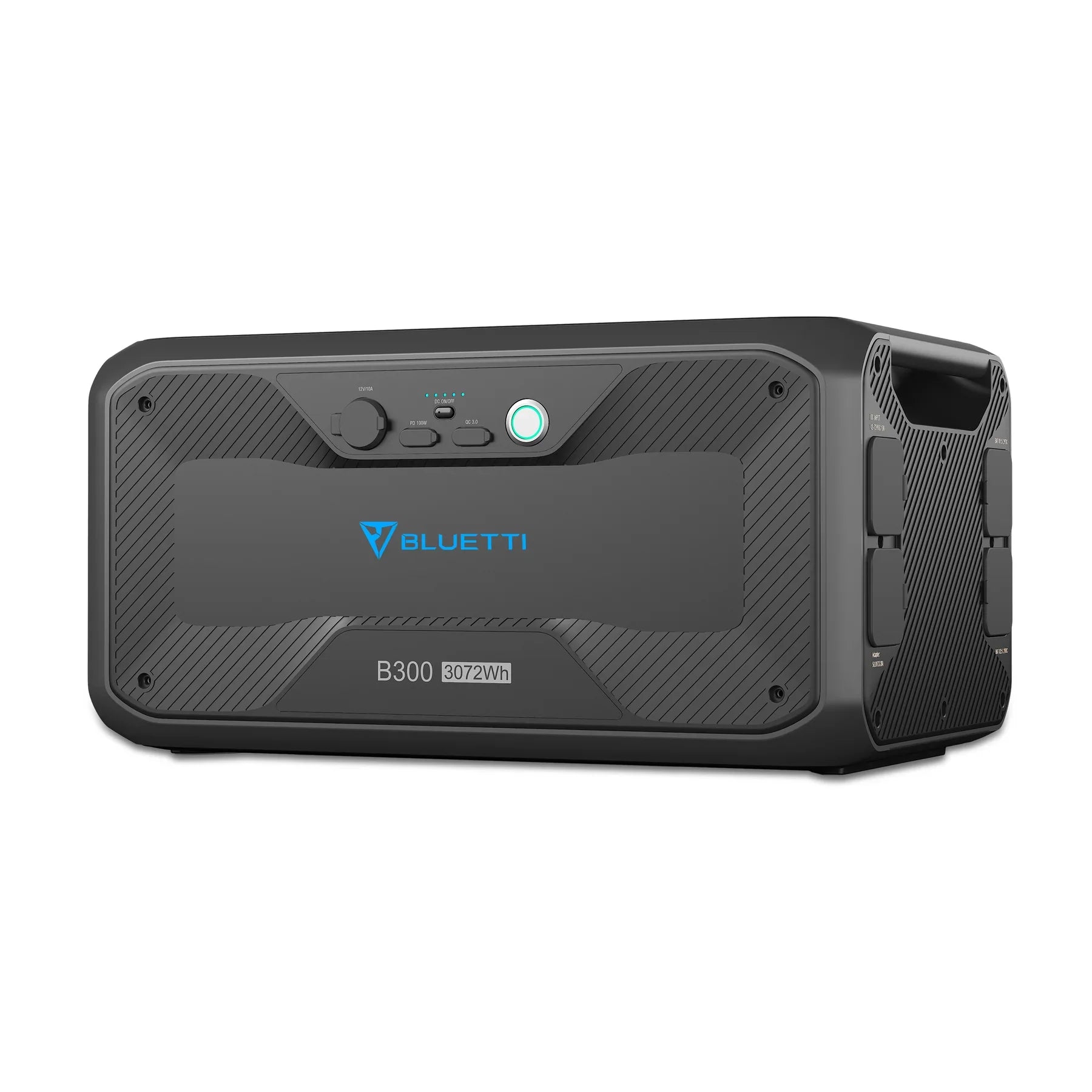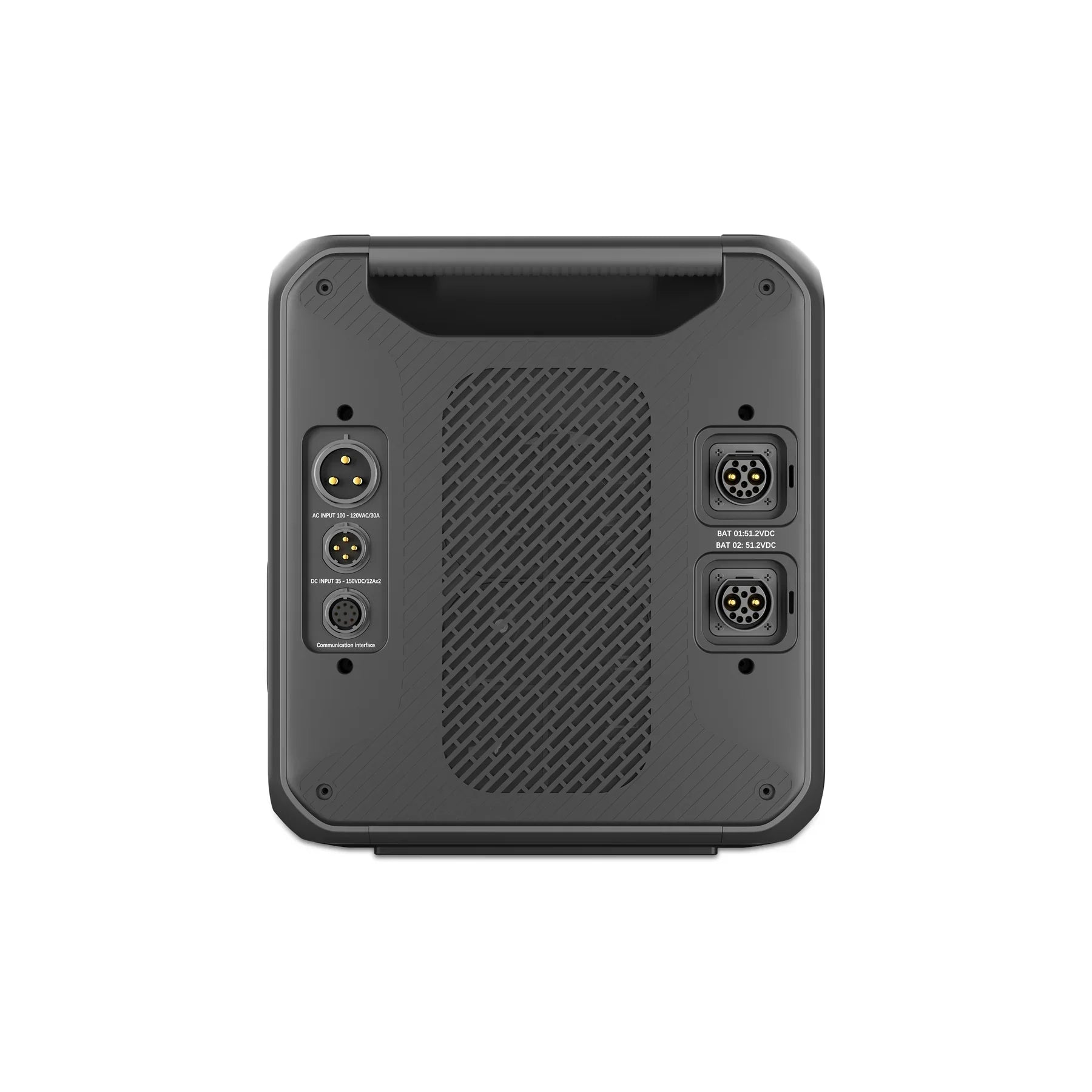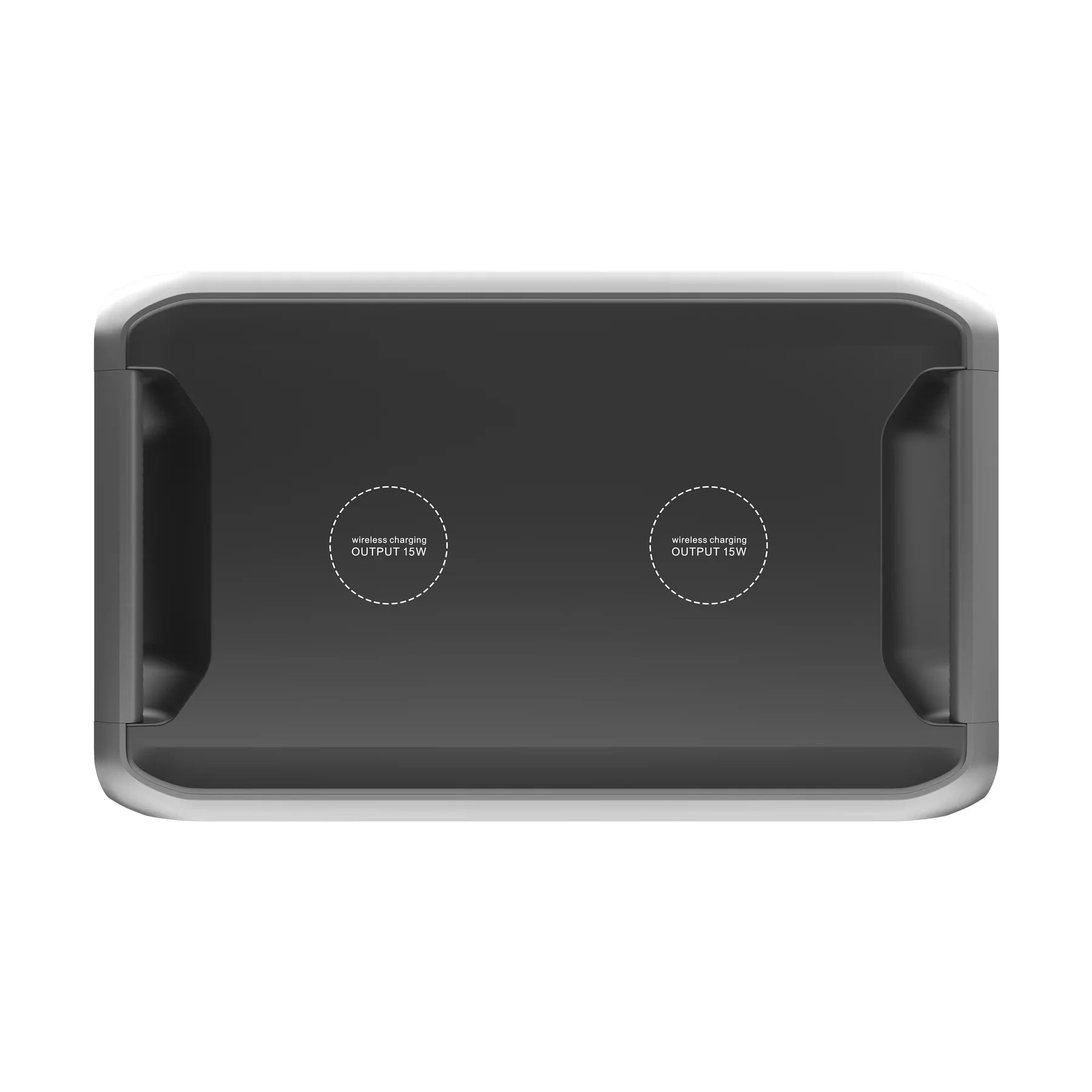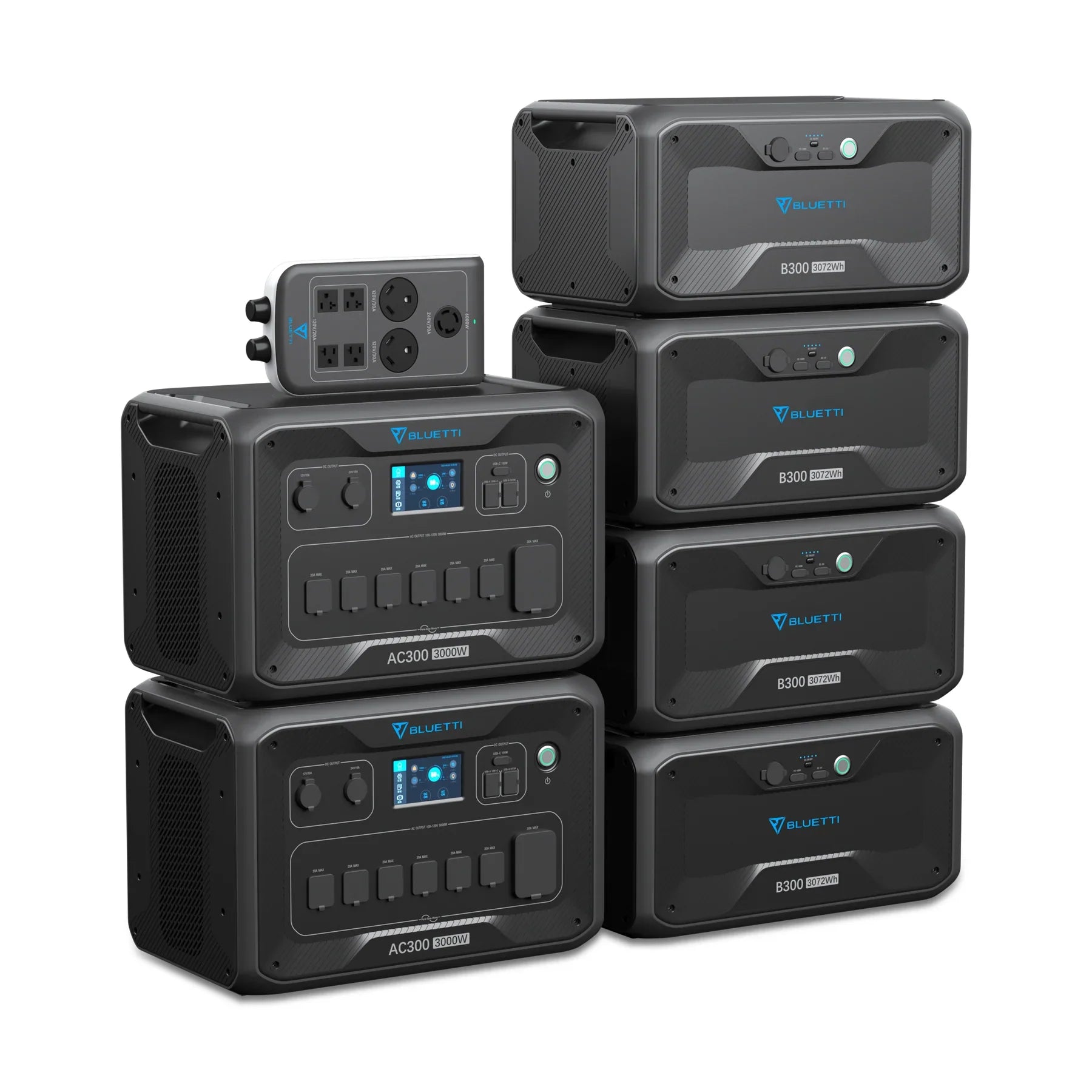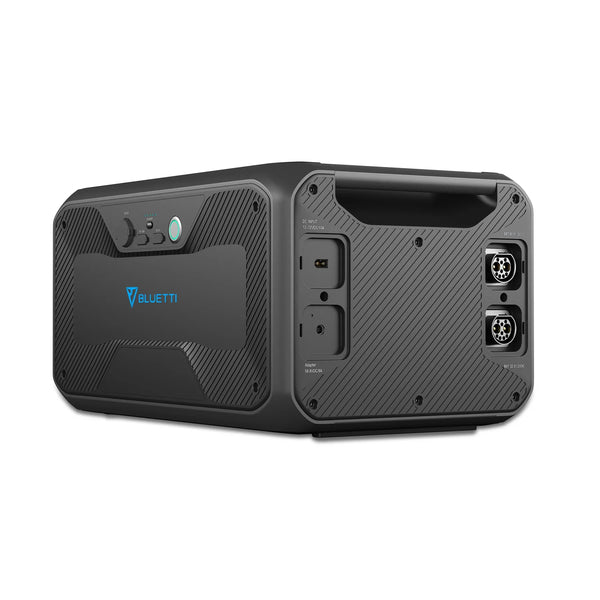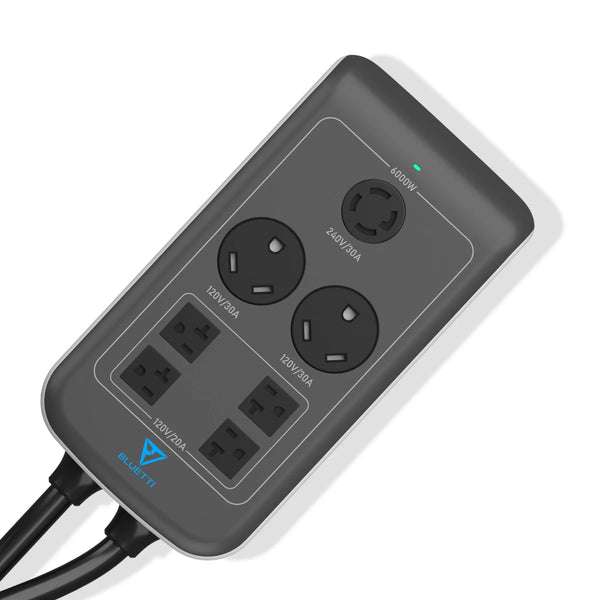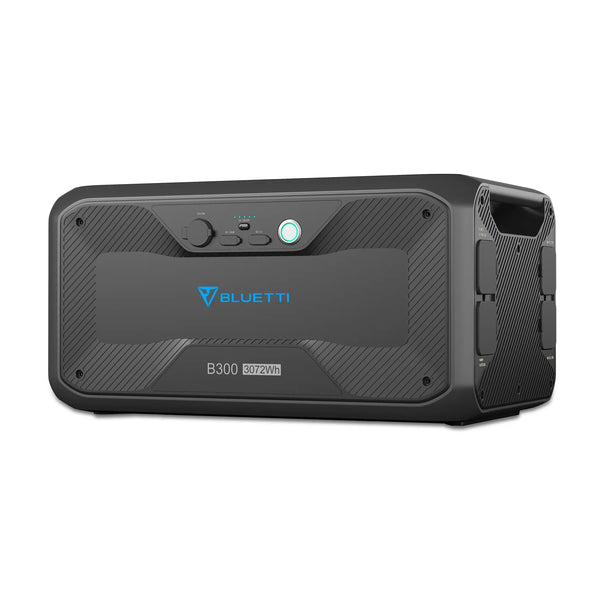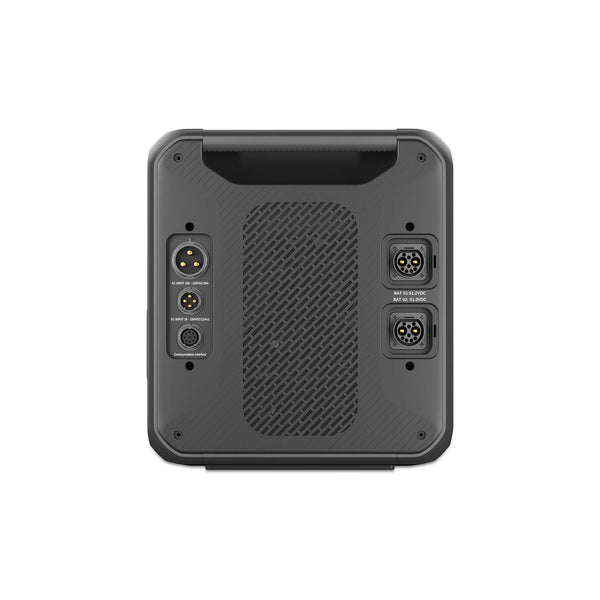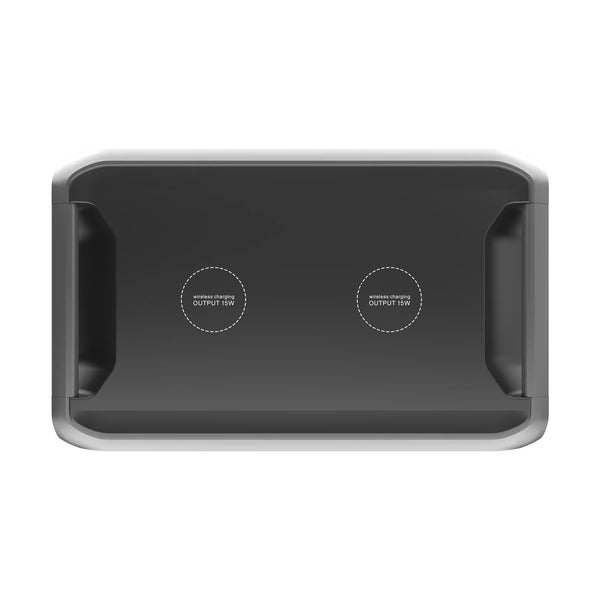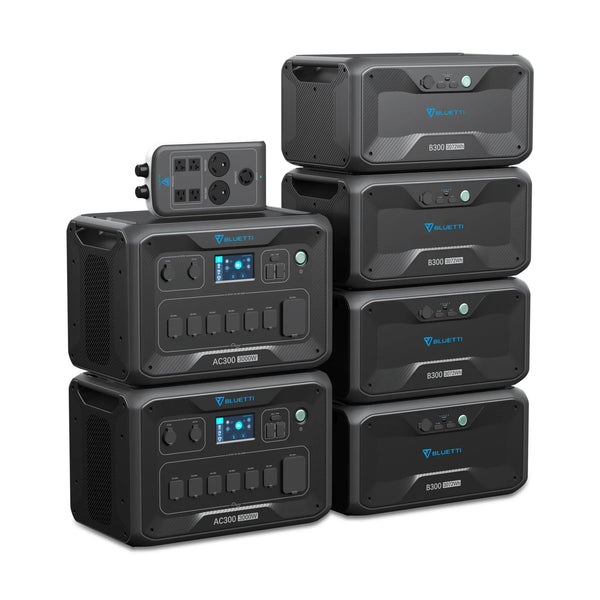 Zoom In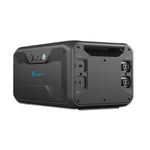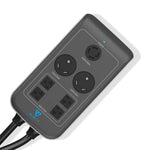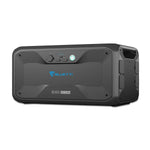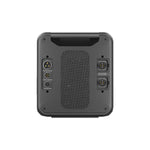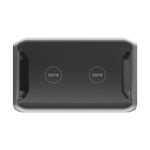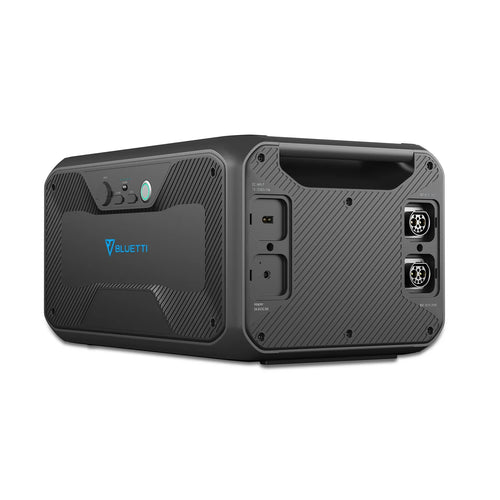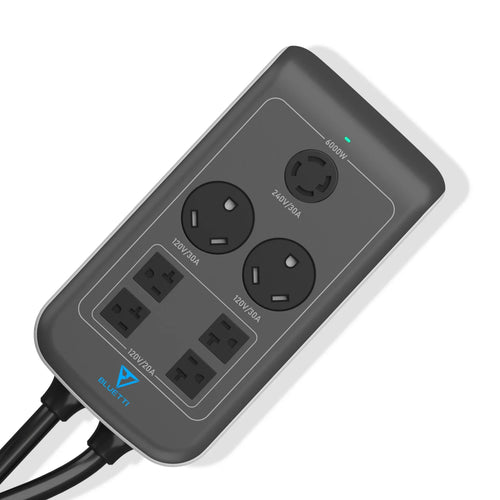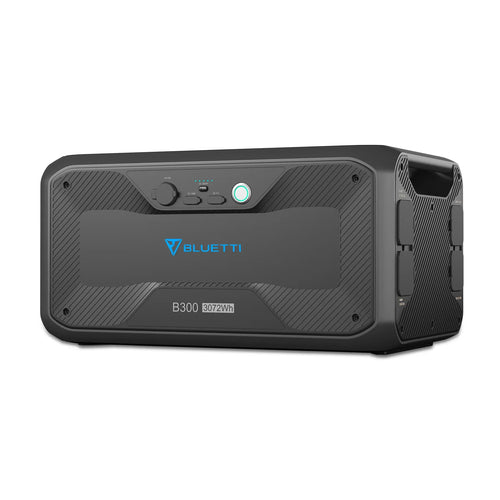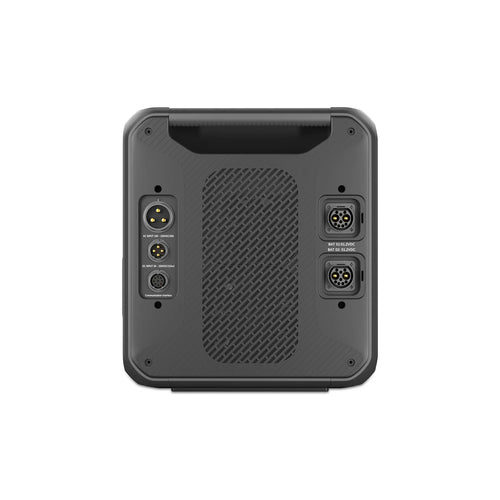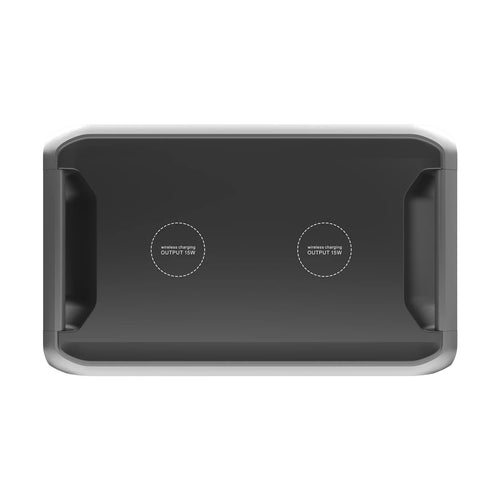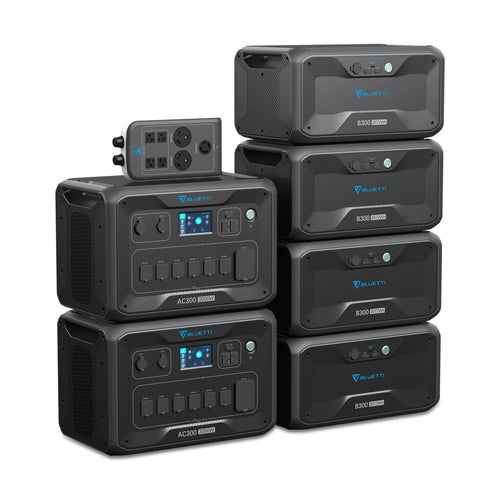 BLUETTI
★
★
★
★
★
(18) reviews
Regular price
$11,723.00 USD
Regular price
Sale price
$11,723.00 USD
Unit price
per
Save $-11,723.00
Sold out
View full details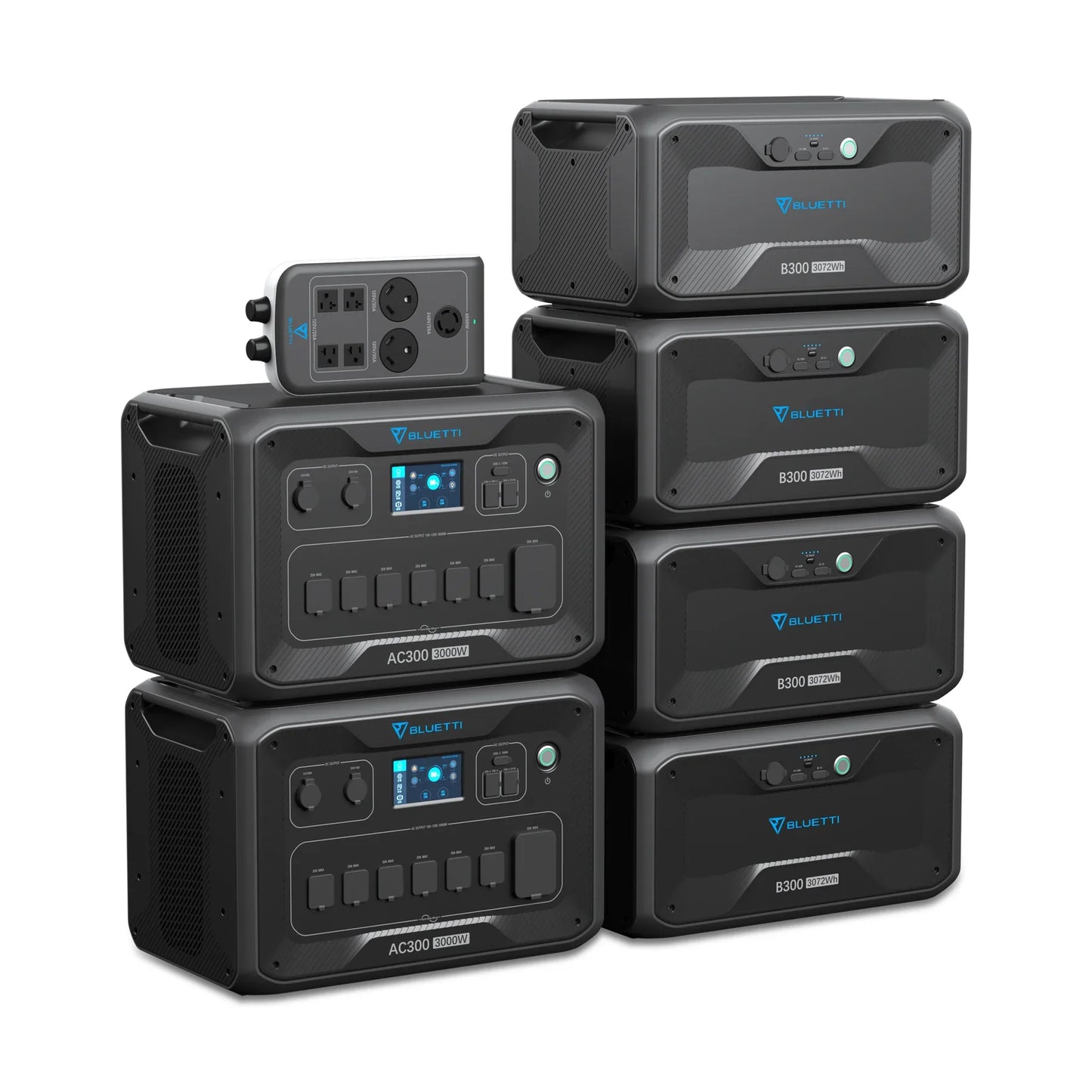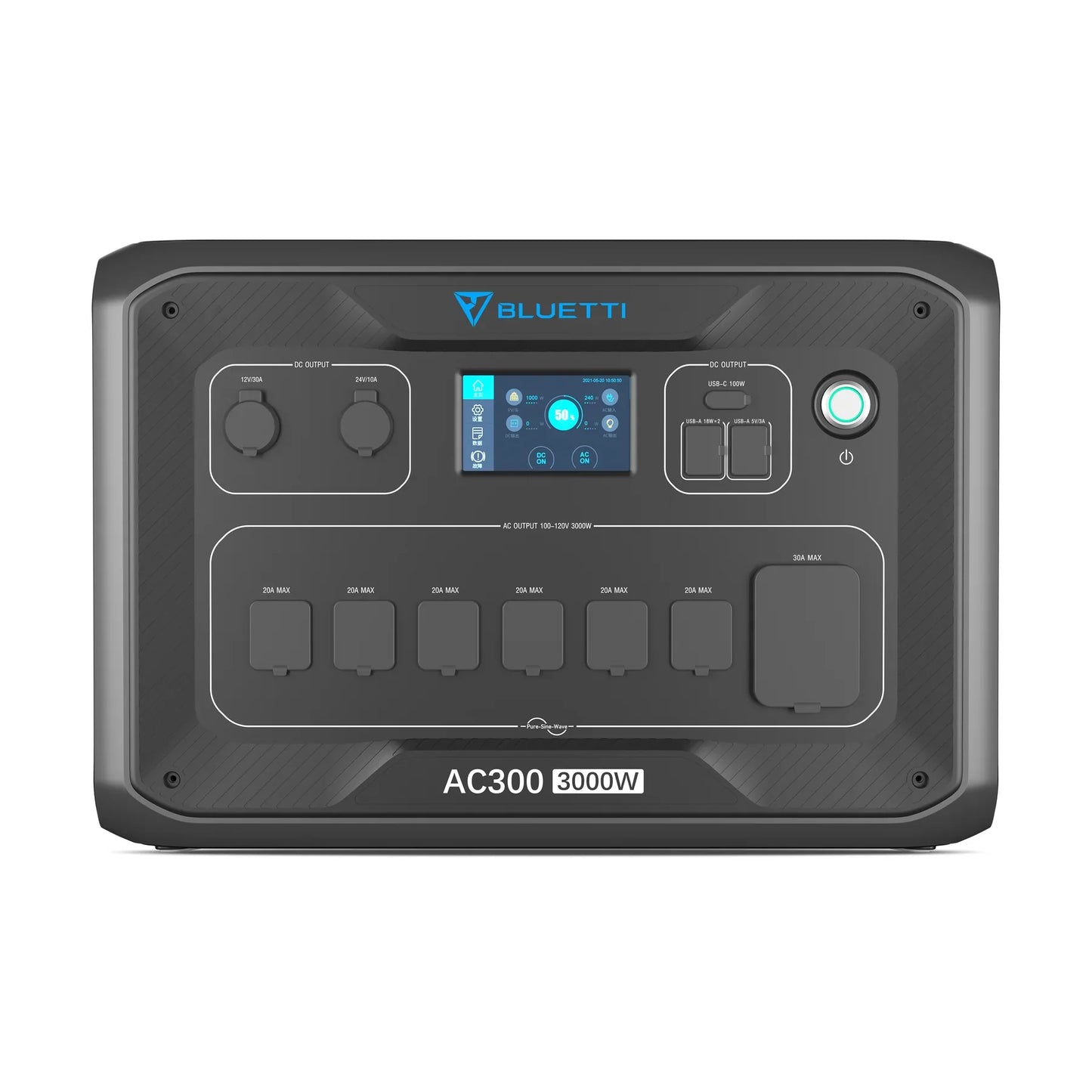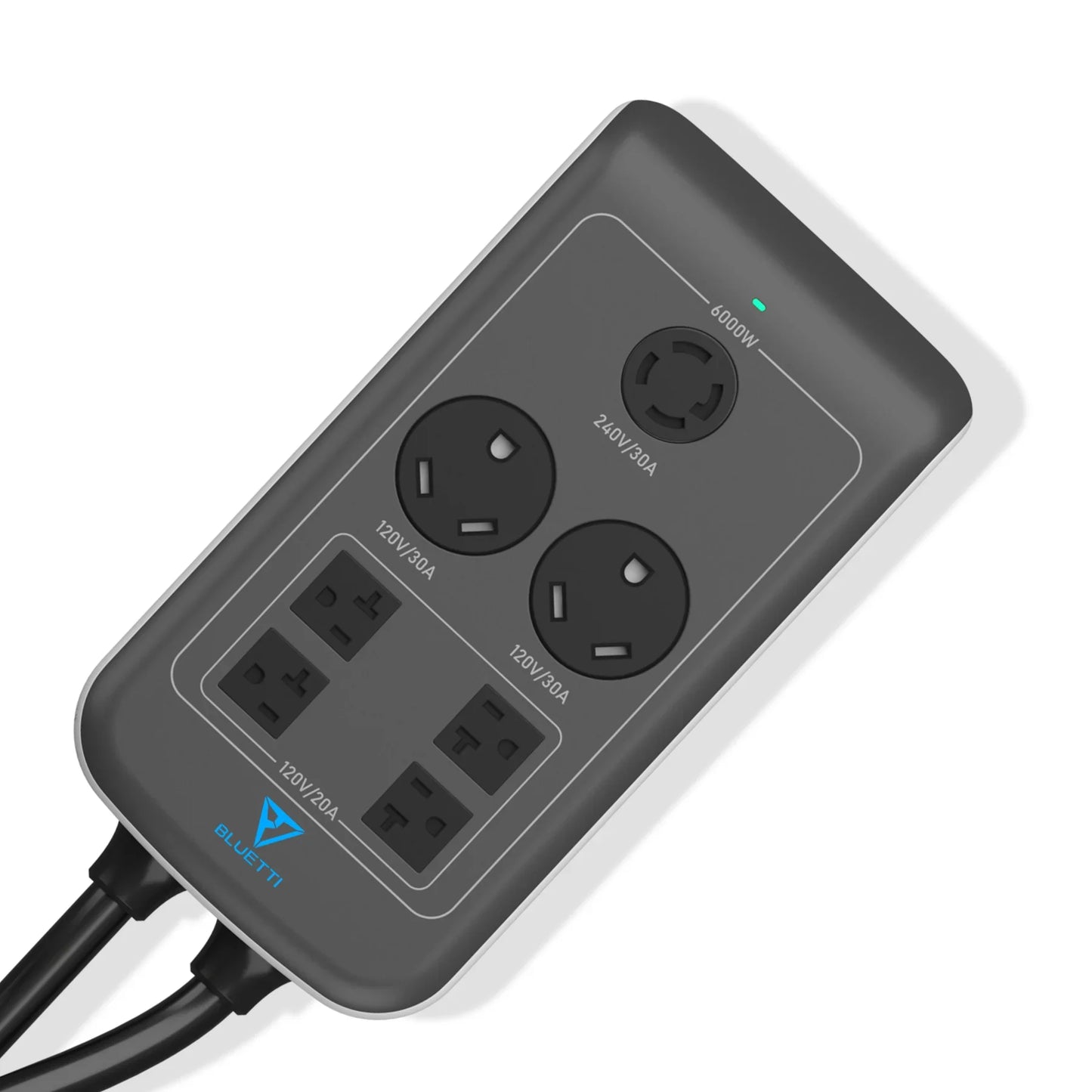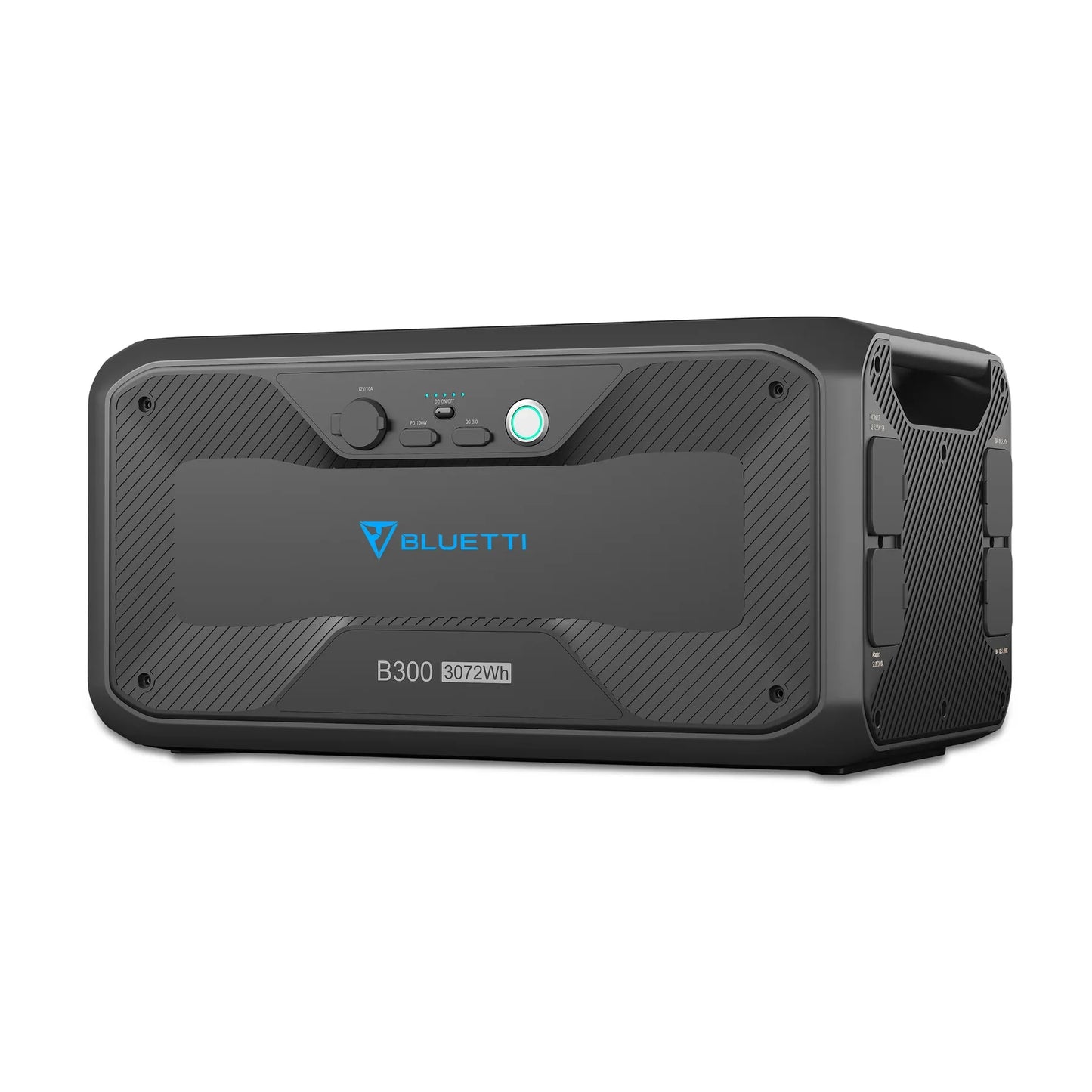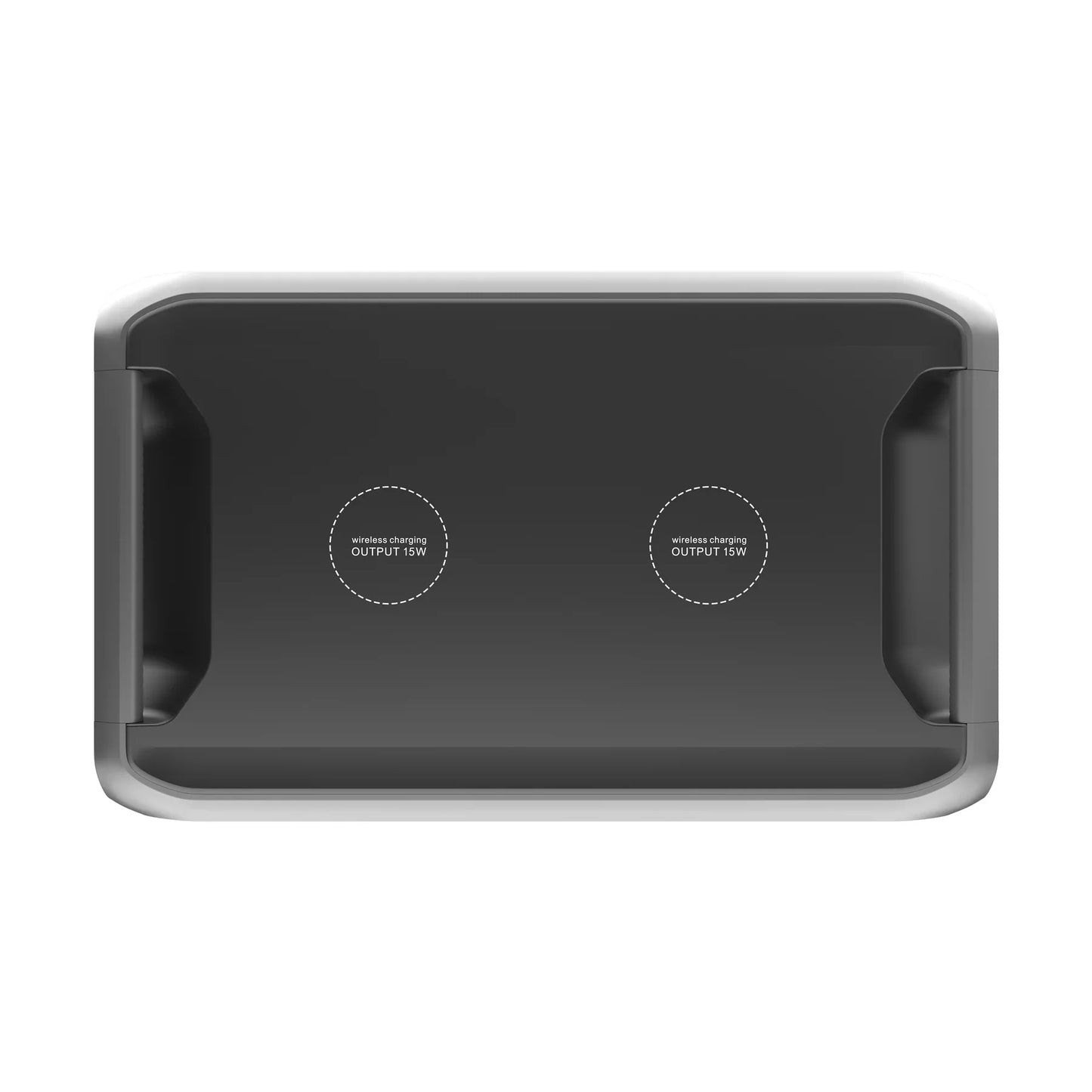 Description
BLUETTI 2*AC300 + 4*B300 + 1*P030A | Home Battery Backup
BLUETTI AC300 is 100% modular, supporting up to 4×B300 (3,072Wh per pack) battery modules for a groundbreaking capacity of 12,288Wh! Power your basic family needs for DAYS during emergencies or power outages!
The inverter can adjust the charging rate from 1800W to 3000W via wall outlets according to your needs.
* The AC input is 1800W by default, which can boost to 3000W with the 30A charging cable(Sold separately on BLUETTI).
Plug in the wall outlet and solar panels, you can fast charge the AC300 much faster at a 5,400W Max rate, saving you a lot of charging time.
*The 5,400W input rate combines 2,400W solar and 3,000W AC, which requires two B300s. Or the rate would be limited to 3,000W with only one B300.
Features
3,000W AC Pure Sine Wave Inverter (6,000W Surge)
3,072Wh Capacity (Expandable w/ up to 4 × B300 for 12,288Wh)
LiFePO4 Battery with 3,500+ Life Cycles to 80%
240V Split Phase Bonding ( With *2 AC300 & *2 B300 )
24/7 UPS Home Backup
7 Ways to Recharge (AC/Solar/Car/Generator/Lead-acid Battery/Dual AC/AC+Solar)
2400W Max. Solar Input
5400W Max. Fast Dual Charging (Solar + AC)
Specifications
PREVIEW
OUTPUT
AC Outlets:
6 x 120V/20A Outlets
1 x 120V/30A TT-30
3,000W In Total
Inverter Type:
Pure Sine Wave
Surge Power:
6000W
USB-C Port:
1 x 100W Max.
USB-A Port:
2 x 5V/3A USB-A
2 x 18W USB-A
12V* DC Outlets:
1 x 12V/30A (RV Outlet)
1 x 24V/10A (Car Outlet)
*All Regulated.
Wireless Charging Pad:
2 x 15W Max. (For Each)
INPUT
AC Charging Cable Input:
3,000W Max.
Solar Input:
2,400W Max., VOC 12-150VDC, 12A
Car Input:
12/24V from Cigarette Lighter Port
Maximum Input:
5,400W, with AC and Solar Input Simultaneously
GENERAL
240V Split Phase Bonding:
Yes
App Control:
Yes, Wifi&Bluetooth
Scalability:
Expandable W/Up to 4 x B300
Simultaneous Recharge & Discharge:
Yes
Weight:
47.6lbs (21.6kg)
Dimensions (LxWxD):
20.5 x 12.5 x 14.1in ( 52 x 32 x 35.80cm)
Operating Temperature:
-4-104℉ (-20-40℃)
Storage Temperature:
-4-104℉ (-20-40℃)
Certification:
UL Standard, PSE, FCC, CE, UN38.3, msds, SAA and ROHS
Warranty:
48 Months (Enter to learn more about our warranty policy)
Package Includes
Manuals