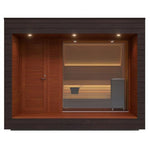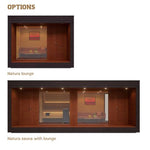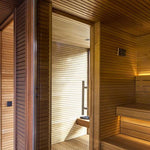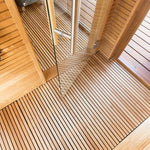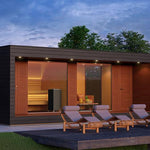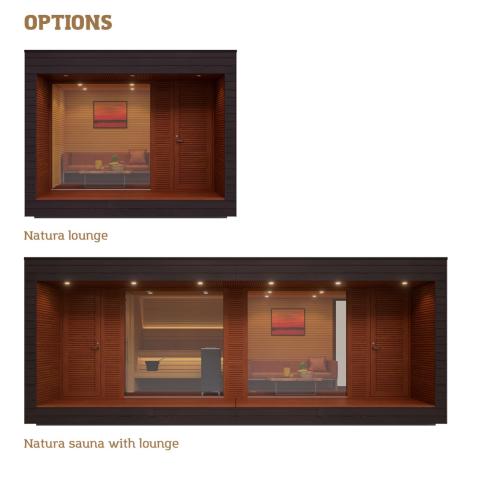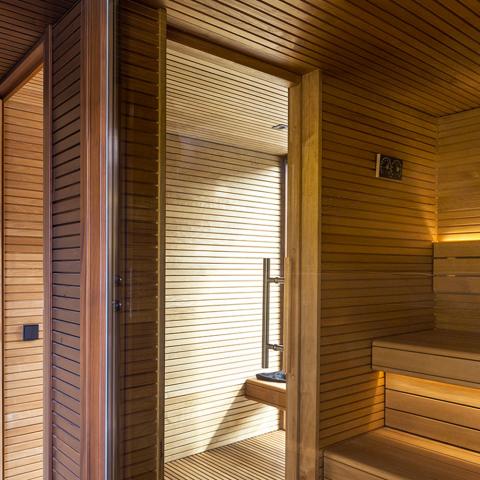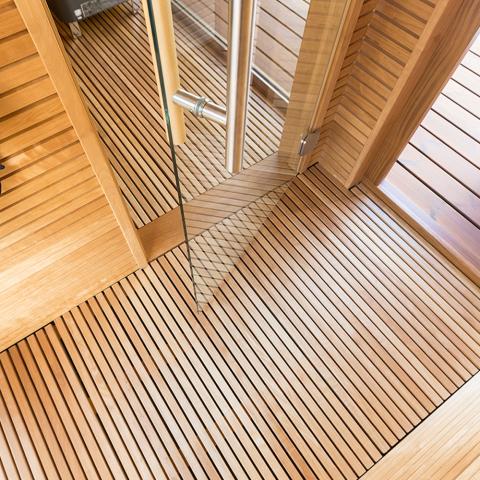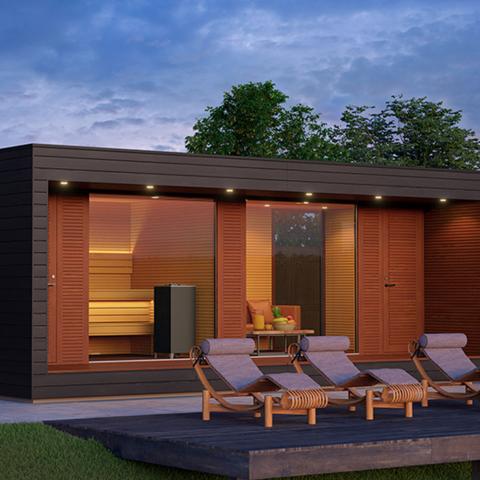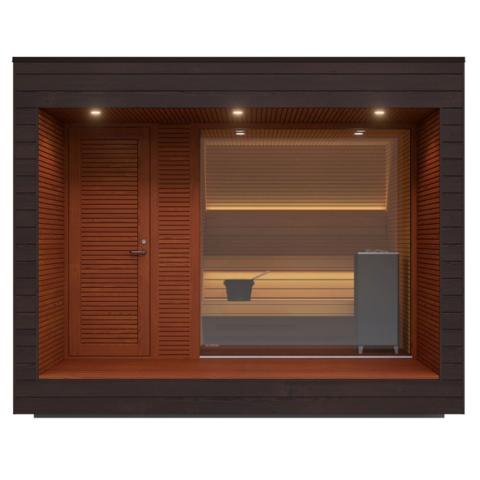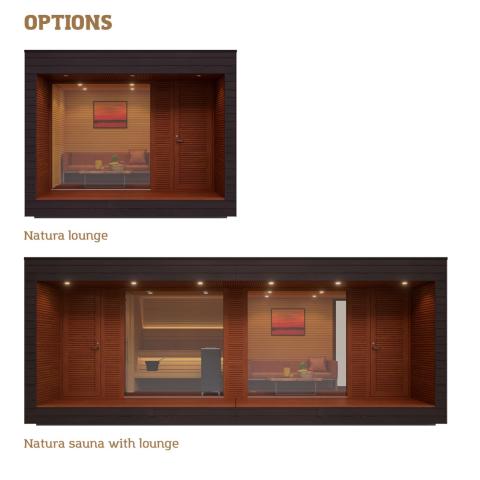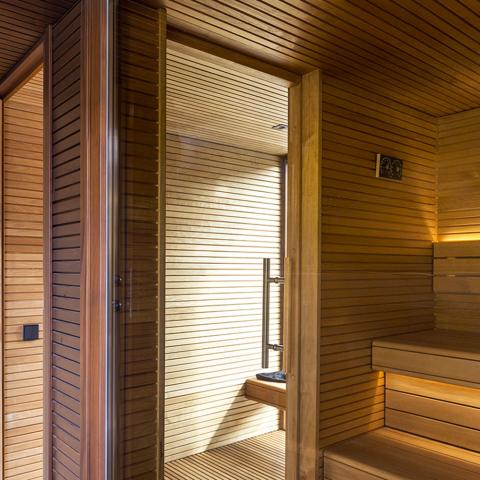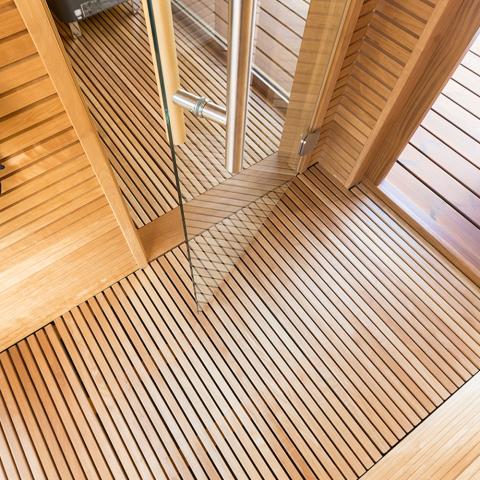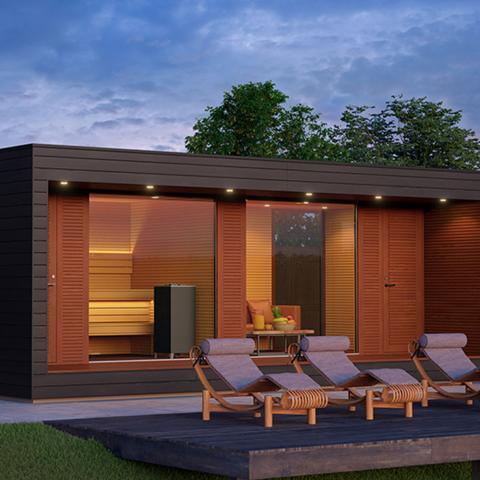 Zoom In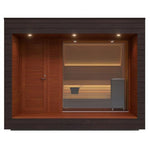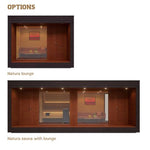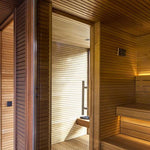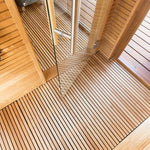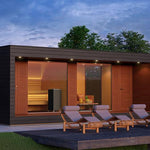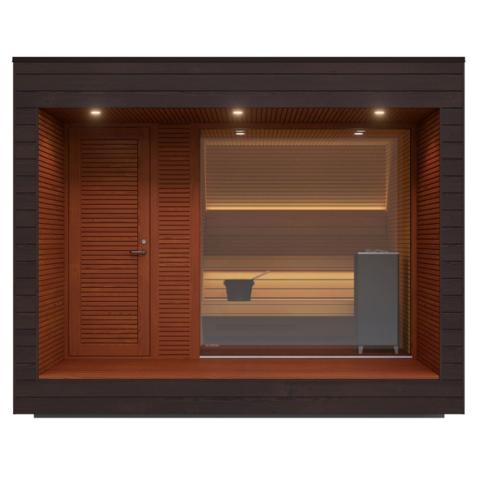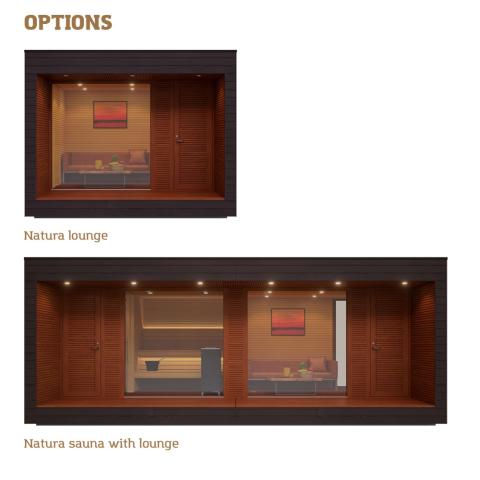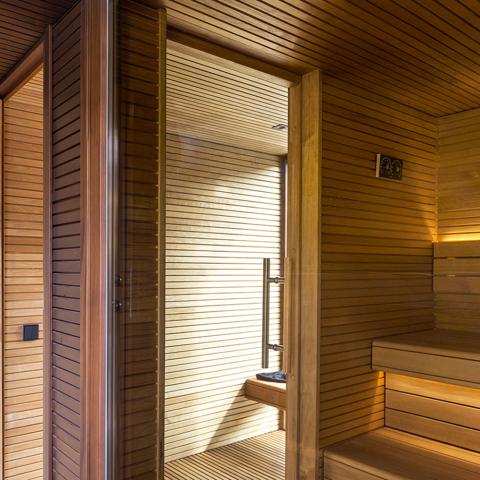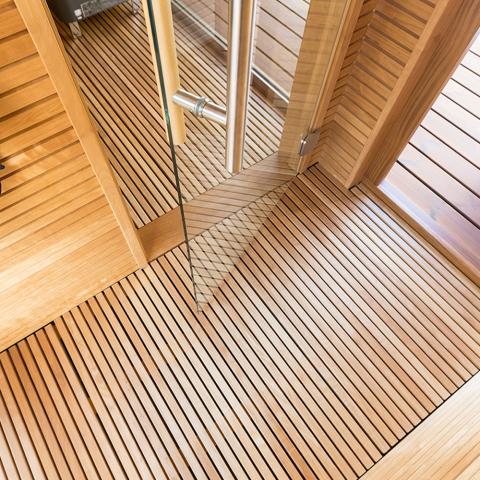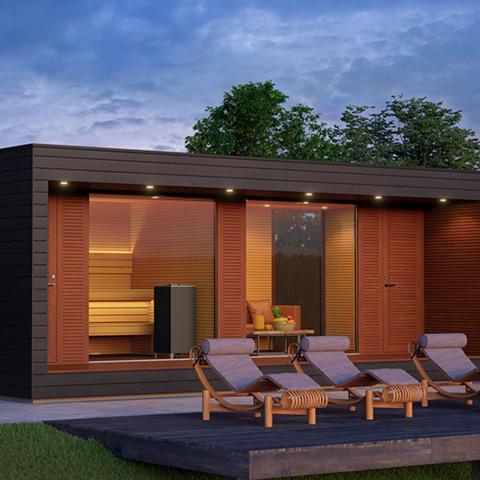 Auroom
★
★
★
★
★
(10) reviews
Regular price
$59,650.00 USD
Regular price
Sale price
$59,650.00 USD
Unit price
per
Save $-59,650.00
Sold out
View full details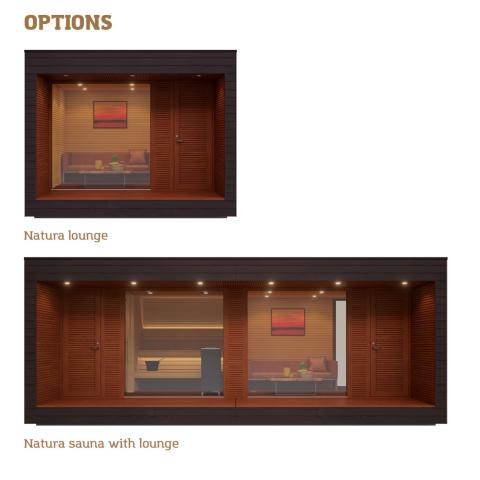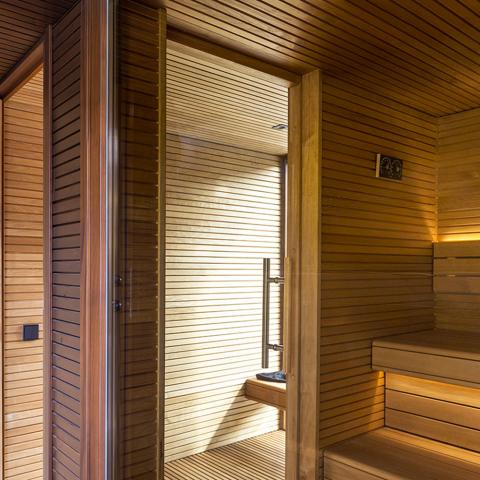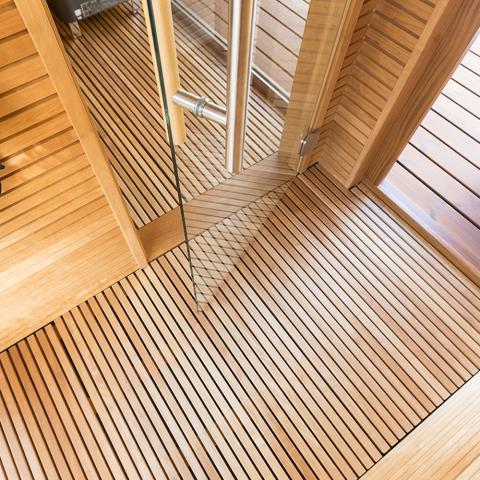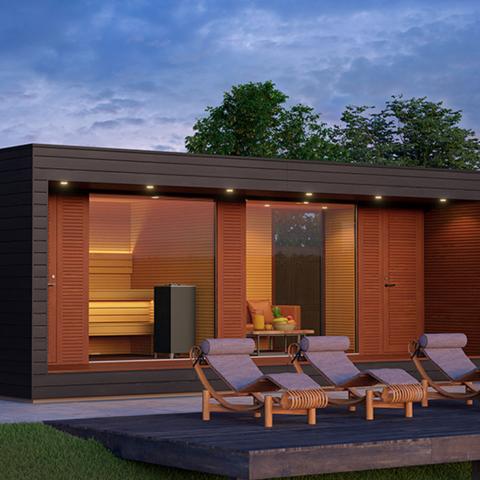 Description
Auroom Natura Cabin Sauna Kit
Natura softly embraces and cherishes its visitors. A perfect place to wholeheartedly enjoy the healing sauna, surrounded by a luxurious ambiance.
The exquisite deep brown of the terrace charms with its refined elegance outside while the warm color of the heat-treated aspen coddles you inside. The large front window opens to an enjoyable view of the outdoors. Moreover, on the terrace, you can experience the surrounding nature without a filter.
Natura is created in cooperation with the talented Italian architect Luca Donazzolo.
The Natura outdoor sauna is an environment that combines the beauty of nature and impeccable design, to form a warm and inviting space to relax. Its unique terrace gives you an opportunity to privately experience the surrounding nature before entering your sauna experience. Its exterior is constructed to withstand severe climate conditions and provides a sense of safety that will enhance your relaxation. 
If you have any questions, please do not hesitate to call us at 725 777-5484 or send us an email at sales@architecturemates.com. We offer the best prices on the market for Auroom products.
Mandatory Accessories
To heat your Auroom Natura Cabin Sauna Kit, you need to purchase a separate sauna heater.
Our recommendation is the HUUM HIVE 18 electric heater for your sauna; it's a 18kw model. The UKU WiFi Contoller can be used to remotely operate the temperature and settings of this sauna heater.
You can access all of these products by scrolling through the product carousel below or through the links provided.
Features
Warm elegant design

Outside cladding featuring thermally modified and brushed Nordic spruce (C26 profile 19x141 mm)

Black exterior finishing with UV protection

Outside wooden door featuring brown finishing with UV protection and lock

Inside glass door featuring 8mm tempered glass, stainless steel hinges and wood-metal handle

Waterproof roofing material suitable for the outdoors

Sleek black rain gutter

Transitional terrace with a triple-glazed tempered selective glass window

Terrace finishing and materials thermally modified brown wood with UV protection

Horizontal Thermo-Aspen interior and ceiling panels in Rombto profile 27x90mm 

Drainage system for sauna floor

Upper bench

Lower bench

Bench skirt

Backrest

Inside the sauna LED strip lighting behind the backrest

Available in 138 x 138 (Actual dimensions – 137.8" W x 137.8" D x 104.72" H – Up to 5 person)

Left or right-handed door options

 
Thermo-Aspen
Natural Thermo-Aspen Wood

Light Weight

Durable

Resists Warping

Non-Toxic

Eco-Friendly

Thermo-Process removes moisture from the wood
Specifications
| | |
| --- | --- |
| Model  | Natura Sauna |
| | |
| 138 x 138 |   |
| Finish | Thermo-aspen |
| Exterior Panels Included  | Yes |
| Floor Type  | Duckboard  |
| Lighting Type  | LED strips  |
| Exterior Length  | 137.8" (350cm) |
| Exterior Width  | 137.8" (350cm) |
| Exterior Height  | 104.72" (266cm) |
| Weight  | ~ |
|  Volume |   1150.75 ft3 |
| Interior Glass Door  |   |
| Glass Finish | Clear  |
| Style  | 8mm Tempered |
| Width  | 24.2" (61.5cm) |
| Height  | 104.72" (266cm) |
|   |    |
| Exterior Wood Door  |   |
| Finish | Thermo-aspen |
| Width  | ~ |
| Depth | ~ |
| Height  | ~ |
Package Includes
Backrest supports

Backrest

Upper bench grid

Upper bench frame

Bench assistance frame

Lower bench grid

Lower bench frame

Standard base frame

Ceiling elements

Floor grids

Vertical moldings

Horizontal moldings

Fastening screws

Molding nails

LED strip

2-year warranty

Installation Manual
Product Manuals: