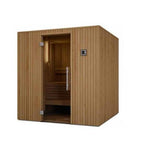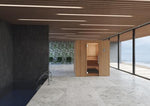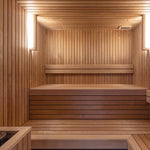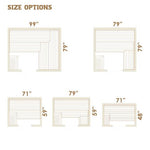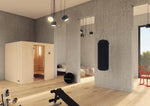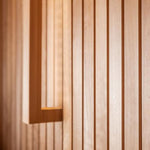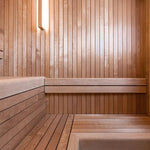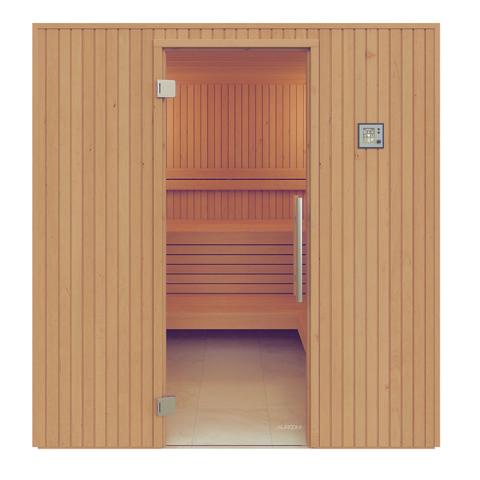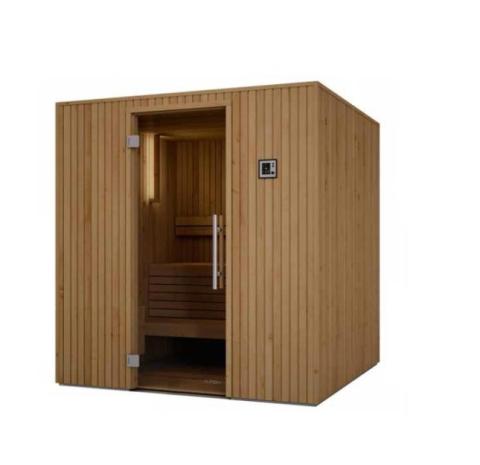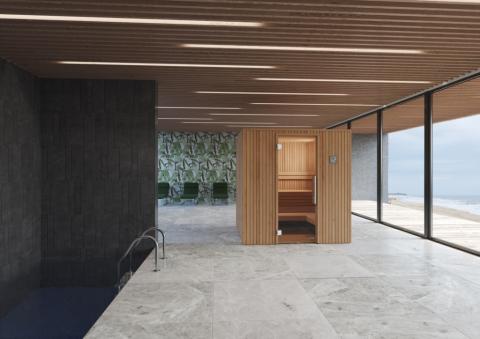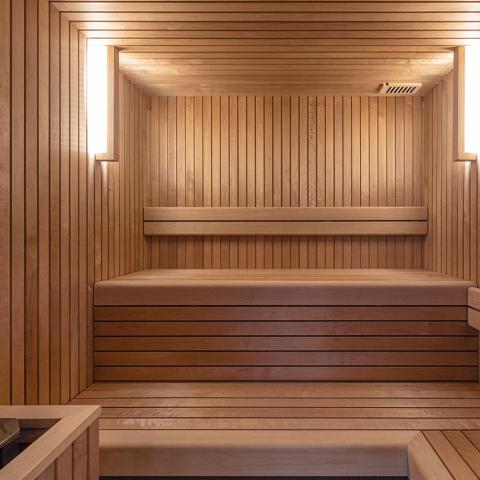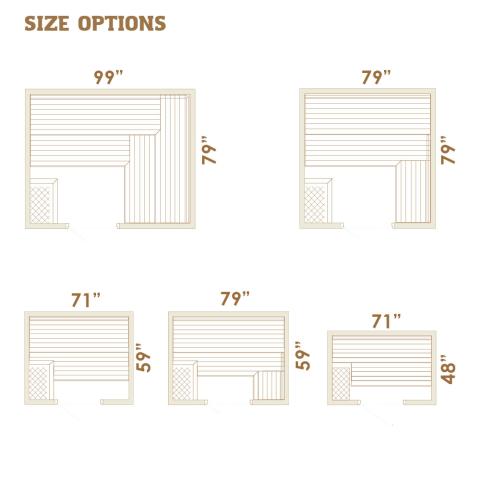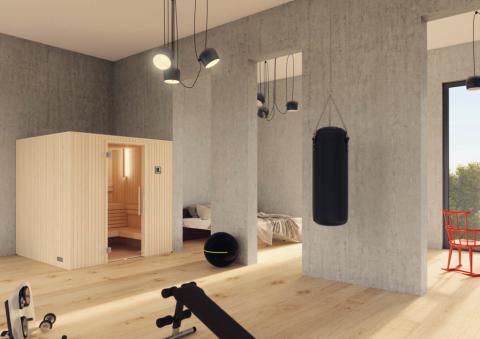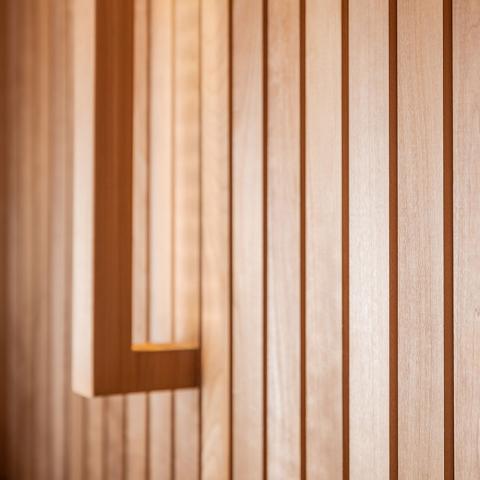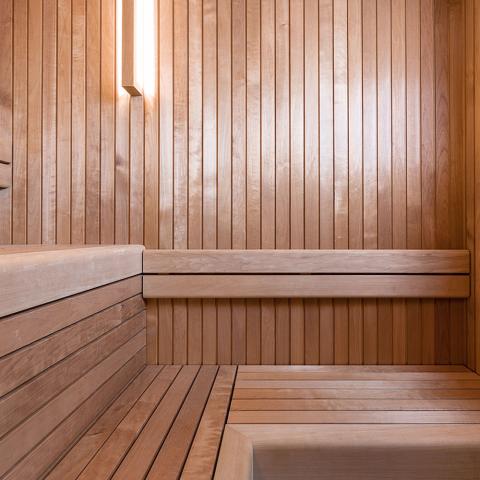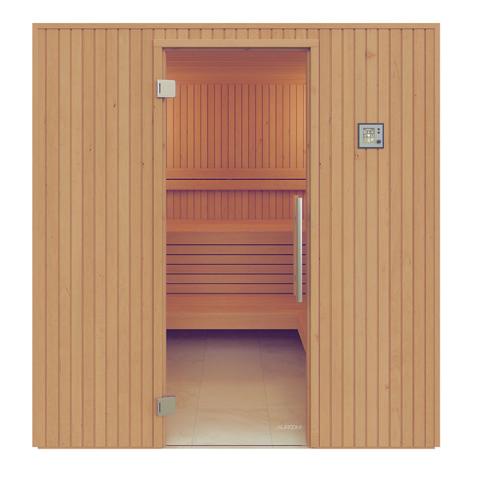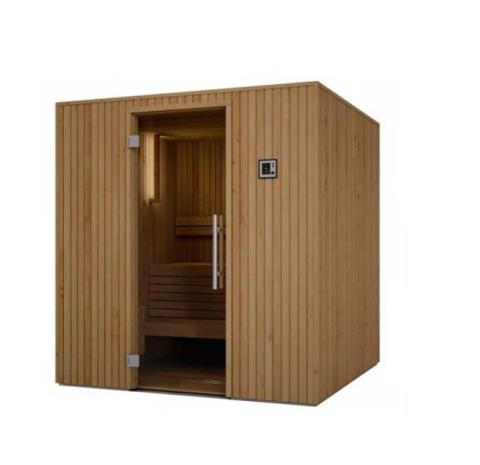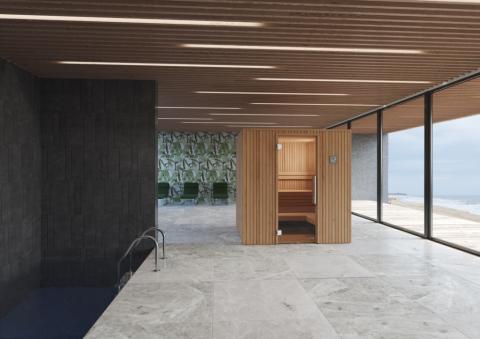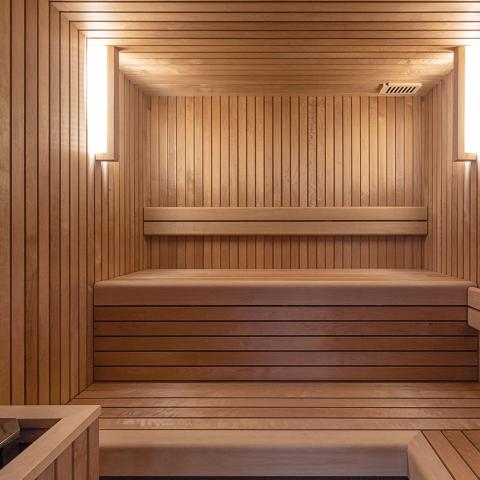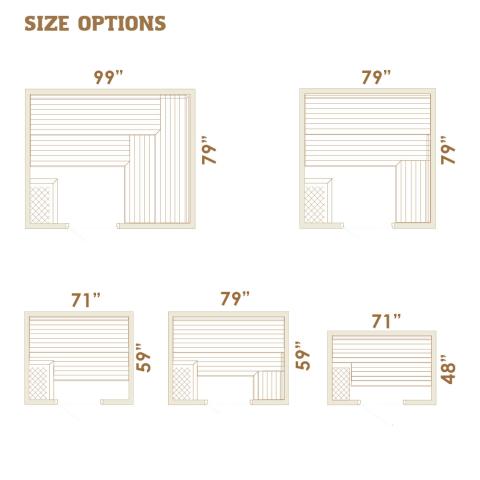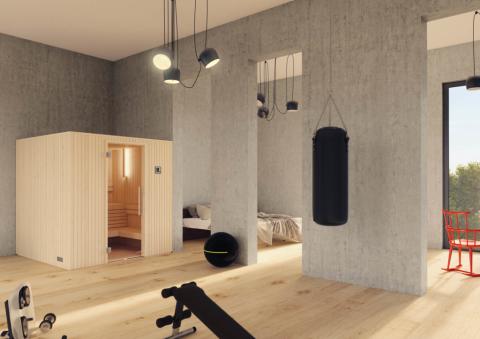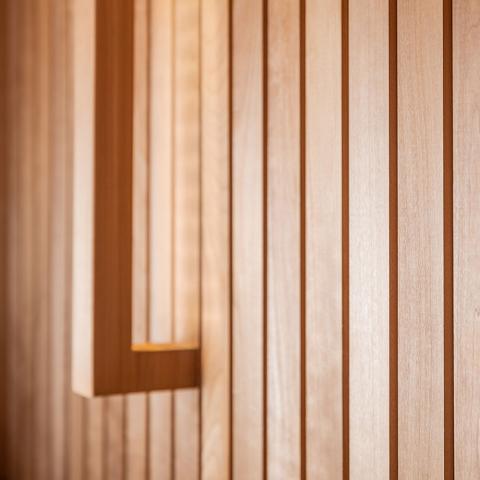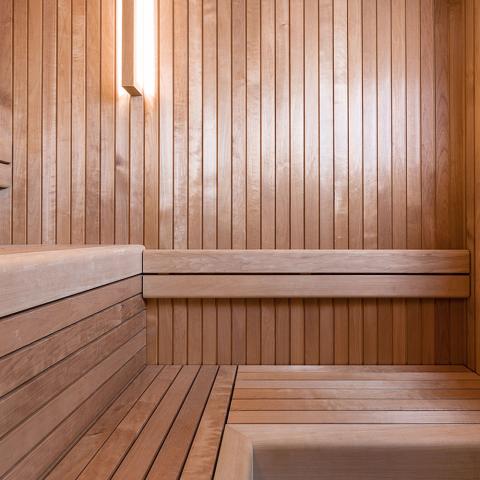 Zoom In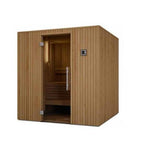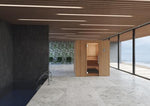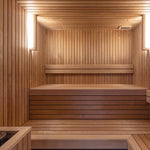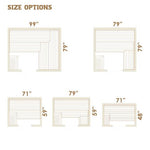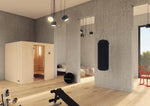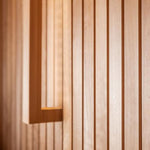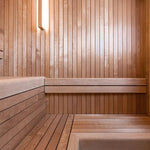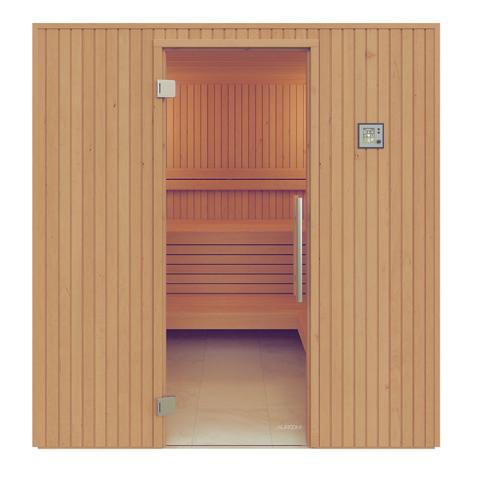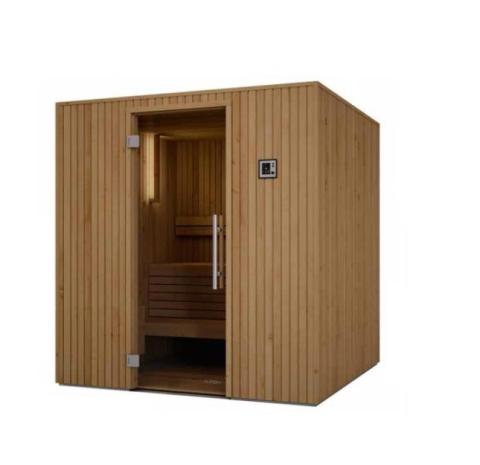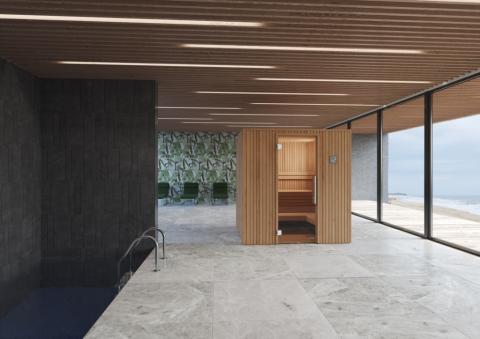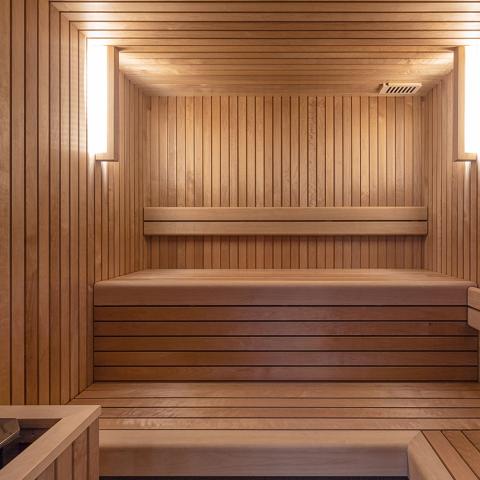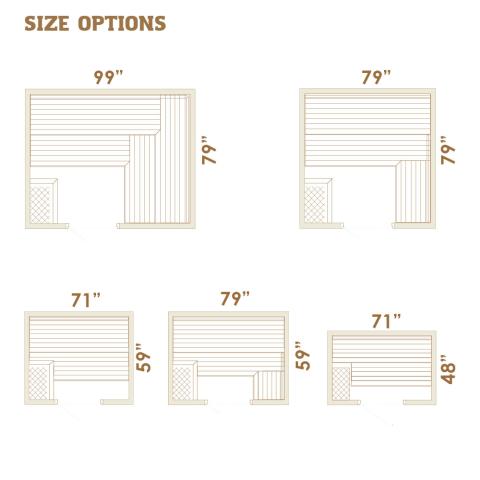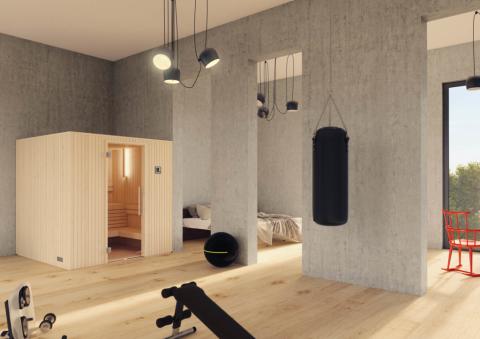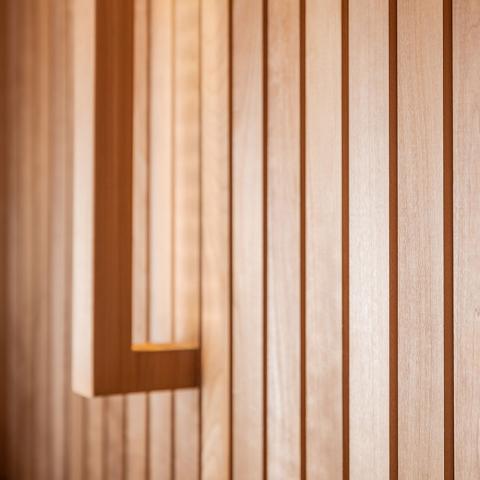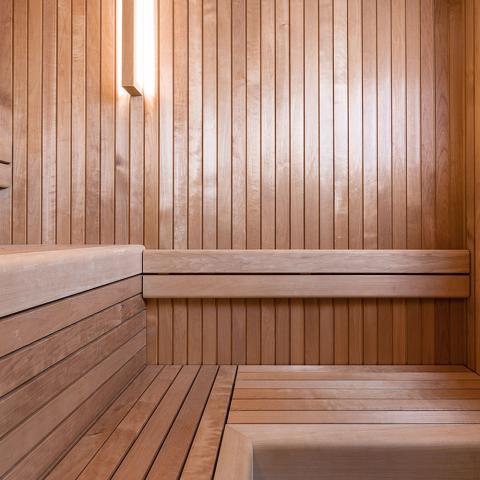 Auroom
★
★
★
★
★
(10) reviews
Regular price
$11,988.00 USD
Regular price
Sale price
$11,988.00 USD
Unit price
per
Save $-11,988.00
Sold out
View full details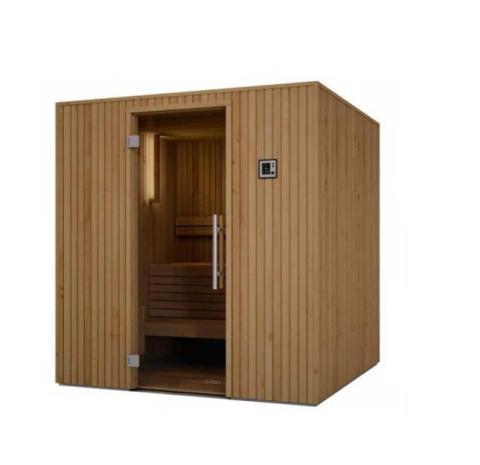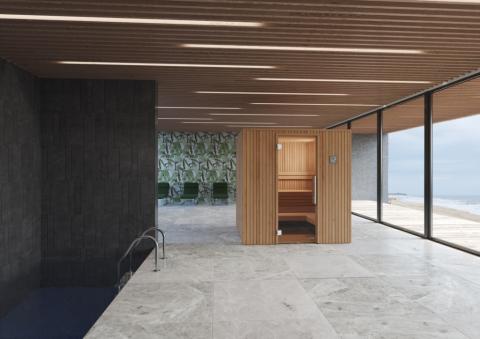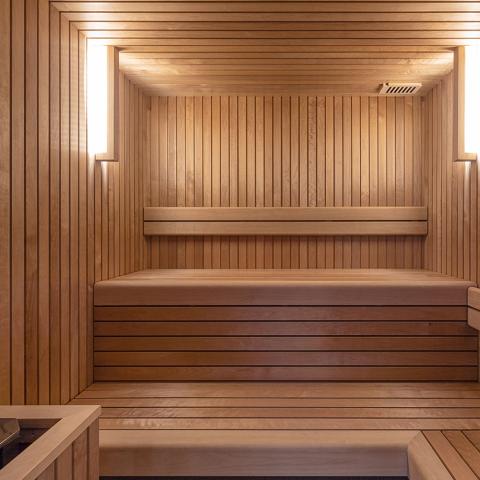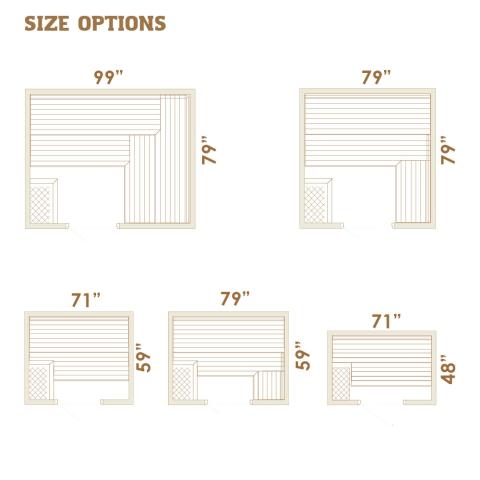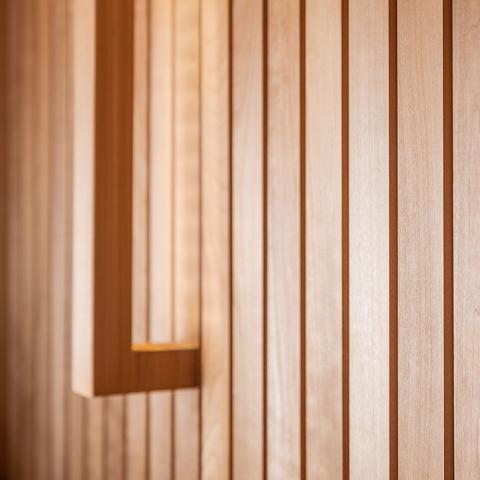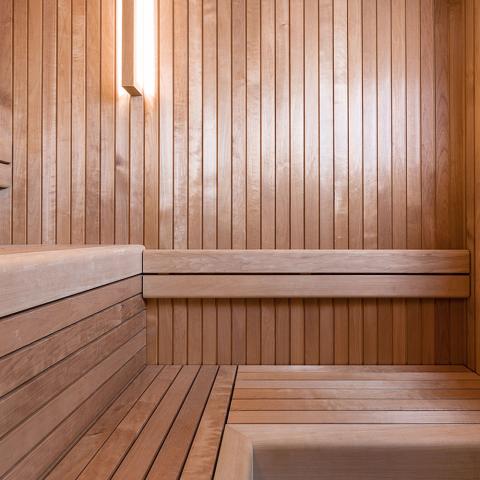 Description
Auroom Familia Cabin Sauna
The Familia Sauna is a classic cabin with vertical wall panels, a beautifully crafted wooden front wall and a glass door with optional hinge placement when ordering. This universal cabin can accommodate your specific sauna needs with an array of sizes and finishes. The narrow and sharp-edged wall profiles give this elegant sauna a more modern look. Whether it's placed in a home, gym or hotel, it will be a perfect fit to jumpstart relaxation. Inside, you will find an ideal place to rest. It's minimalist style, in combination with the perfect lighting, will constantly invite you to feel reassured, familiar and safe.
The indoor sauna can be used outdoors if it is covered with waterproof protection to guard against weather elements.

The sauna comes in the form of a DIY-kit. Reach out to us before making your purchase at 725 777-5484 or send us an email at sales@architecturemates.com and we will provide you all the necessary information. We offer the best prices on the market for Auroom products.

Mandatory Accessories
To heat your Auroom Familia Cabin Sauna, you need to purchase a separate sauna heater.
There are different sauna heater available to accommodate various group sizes, ranging from 2 to 6 people.

If you want to manage your sauna remotely, you can use the combination of Harvia KIPW sauna heater series, Harvia Xenio CX170 Control, and Harvia Xenio WiFi Remote Control.
You can access all of these products by scrolling through the product carousel below or through the links provided.
Package Includes
Backrest supports

Backrest

Upper bench grid

Upper bench frame

Horizontal bench supports

Bench skirt

Lower bench grid

Lower bench frame

LED Light Strip

Standard base frame

Ceiling elements

Floor grids (2)

Vertical moldings

Horizontal moldings

Fastening screws

Molding nails

Vertical support (not available with the 79x79 cabin)

2-year warranty

Installation Manual
Product Information
Key Features
Easy DIY Cabin (Up to 6 person)

Unpretentious and universal style 

Front wall fully finished (Available in Aspen, Alder, or Thermos-aspen)

Vertical interior wall and ceiling panels STS10 15 x 68 mm (Available in Aspen, Alder, or Thermo-aspen)

Led light strip for behind the backrest

Tempered 8mm glass door with Premium Handle featuring Natural Oak Wood-Premium Metal

Left and right-handed door hinge options  
Multiple cabin sizes available to best fit your needs
(48 x 71) Actual Dimensions: 71" W x 48" D x 82.7" H – (Up to 2 people)
(59 x 71) Actual Dimensions: 71" W x 59" D x 82.7" H – (Up to 3 people)
(59 x 79) Actual Dimensions: 79" W x 59" D x 82.7" H – (Up to 4 people)
(79 x 79) Actual Dimensions: 79" W x 79" D x 82.7" H – (Up to 5 people)
(79 x 99) Actual Dimensions: 99" W x 79" D x 82.7" H – (Up to 6 people)
Wood Type
Alder
Natural Alder Wood

Durable

Light Weight

Water Repellant
Aspen
Natural Aspen Wood

Smooth Texture

Beautiful light tone

Doesn't get too hot

Doesn't secrete resin

Doesn't splinter
Thermo-Aspen
Natural Thermo-Aspen Wood

Light Weight

Durable

Resists Warping

Non-Toxic

Eco-Friendly

Thermo-Process removes moisture from the wood
Specifications
48x71 

(Up to 2 people)

Available Finishes
Aspen, Alder, Thermo-Aspen
Exterior Panels Included
2 fully clad side panels
Floor Type
Duckboard
Lighting Type
LED Strip
Exterior Length
48" (120cm)
Exterior Width
71" (180cm)
Exterior Height
82.7" (210cm)
59x71 

(Up to 3 people)

Available Finishes
Aspen, Alder, Thermo-Aspen
Exterior Panels Included
2 fully clad side panels
Floor Type
Duckboard
Lighting Type
LED Strip
Exterior Length
59" (150cm)
Exterior Width
71" (180cm)
Exterior Height
82.7" (210cm)
59x79 

(Up to 4 people)

Available Finishes
Aspen, Alder, Thermo-Aspen
Exterior Panels Included
2 fully clad side panels
Floor Type
Duckboard
Lighting Type
LED Strip
Exterior Length
59" (150cm)
Exterior Width
79" (200cm)
Exterior Height
82.7" (210cm)
79x79 

(Up to 5 people)

Available Finishes
Aspen, Alder, Thermo-Aspen
Exterior Panels Included
2 fully clad side panels
Floor Type
Duckboard
Lighting Type
LED Strip
Exterior Length
79" (200cm)
Exterior Width
79" (200cm)
Exterior Height
82.7" (210cm)
79x99 

(Up to 6 people)

Available Finishes
Aspen, Alder, Thermo-Aspen
Exterior Panels Included
2 fully clad side panels
Floor Type
Duckboard
Lighting Type
LED Strip
Exterior Length
79" (200cm)
Exterior Width
99" (250cm)
Exterior Height
82.7" (210cm)
| | |
| --- | --- |
| Glass | |
| Available Finish | Clear |
| Style | 8mm Tempered |
| Width | 24.2" (61.5cm) |
| Height | 72.9" (185.2cm) |
Product Manual

Familia Installation Manual